From TV game shows to all entertainment hosting and news broadcasting, we are about to give you quite a weighty update on a handful of Hollywood's famous and most remarkable entertainment and news hosts and anchors to-date. As news has it, we have summarized for you how much they make annually and a reliable estimate of their net worth. Also, we have included some of their latest stints. With no further ado, check out these TV anchors and how much value of an investment to the industry they are!
ALEX TREBEK – EST. $10 MILLION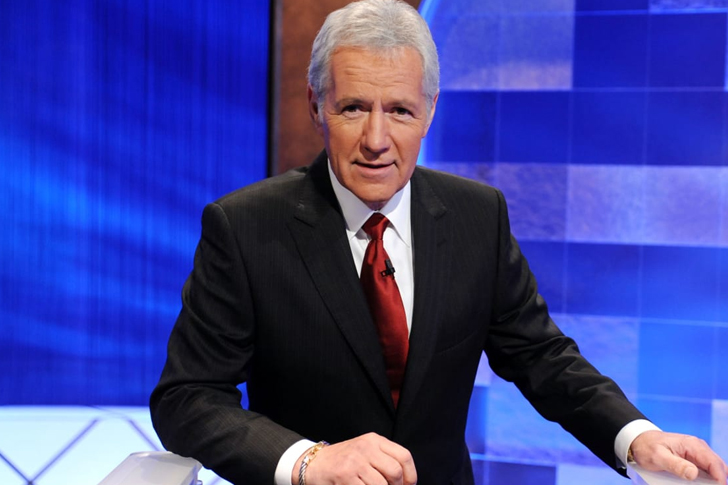 Famous host of Jeopardy!, Alex Trebek, has been this long-time running, iconic game show's host since its revival in 1984 and naturally earns the show's hosting rights until 2022. Imagine the bucks he'll be earning till then as he already makes a stunning annual income of $ 10 million from the show. We didn't consider yet the raise of course, which we figure could reach, at least, double of that amount! At present, he reportedly reached a total net worth of about $ 50 million. Though Trebek also hosted several equally successful game shows, such as Double Dare, Battlestars, Classic Concentration, and Wizard of Odds, much of what contributed to his net worth came from his earnings from his current game show. For sure, other than the bucks in his bank account, he has also set himself financially and his health is covered by top insurance companies.
DREW CAREY — $12.5 MILLION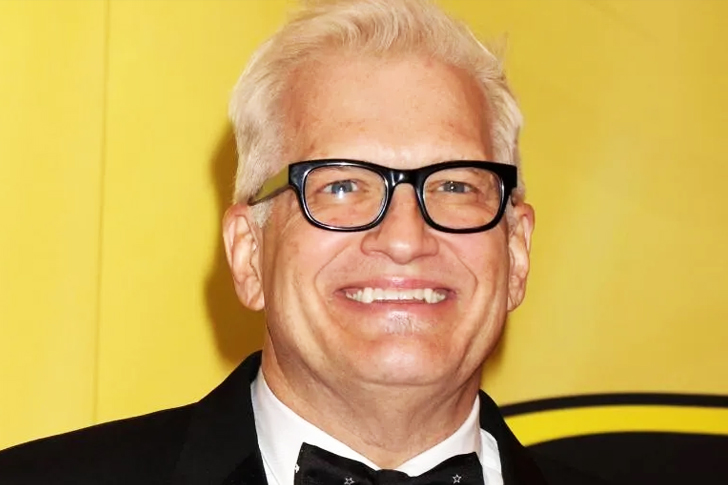 Writer, actor, comedian, photographer, and TV host Drew Carey activated and contributed many of his talents in the industry, and also accumulated success internationally, through his acts in comedy. He is best known for his credit role in The Drew Carey Show, and as the host of the popular program The Price is Right, in which he has been hosting since 2007. With his set of natural gifts for entertainment, Carey now earns a whopping $12.5 million annually from the TV industry and has set his net worth to soar at $165 million. We don't know about you, but of all his talents, earning the bucks is our favorite!
KELLY RIPA — $22 MILLION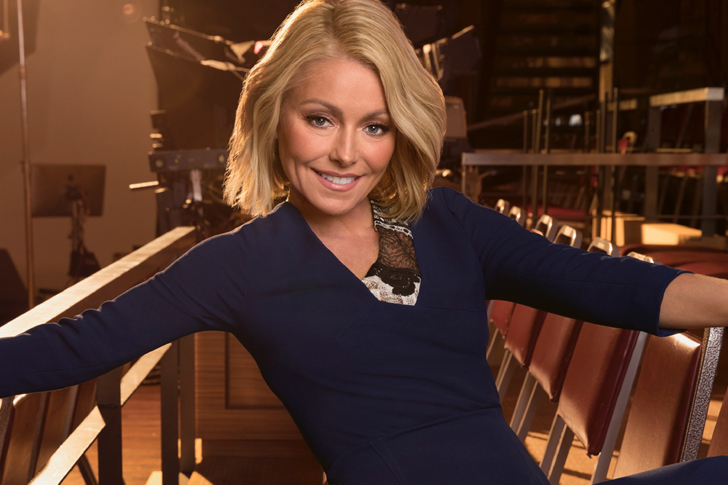 Actress, Kelly Ripa, first rose to fame in the 90s from her credit role as Hayley Vaughan, a character in a popular soap opera, All My Children. The show lasted for 12 years and was supposedly known to be her long-time association in her acting stint. However, in 2000, she accepted the opportunity to do something different such as hosting, Live! With Regis and Kelly, which she passionately did alongside Regis Philbin. Currently, she is a regular anchor along with Regis, Michael Strahan, and Ryan Seacrest, who is now her current co-host. With Kelly's distinguished career achievements, she now draws in a $22 million annual salary from the same show. With her earnings, we're sure that she has sat down with many investment proposal meetings already!
KATHIE LEE GIFFORD — $2 MILLION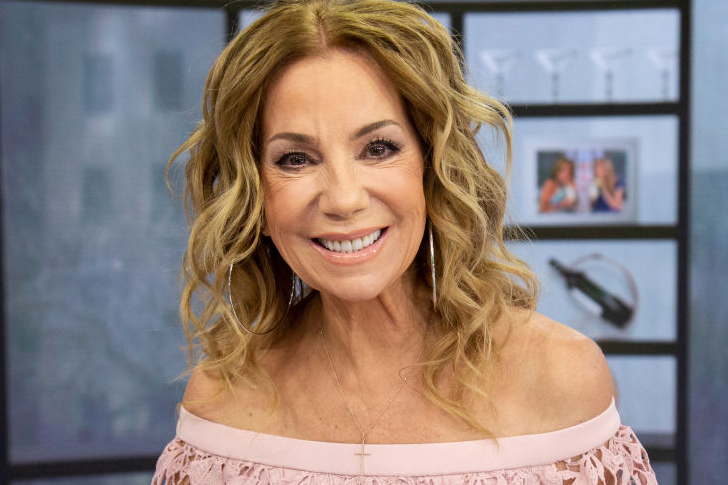 NBC morning talk show host Kathie Lee Gifford just recently bid goodbye to her 11-year morning talk show family, Today. For more than a decade, she was co-hosting the show along with Hoda Kotb. It was quite a feat how they made the show quite famous in America together. Before her stint on the show, she also hosted Live! With Regis and Kathie for 15 years, from 1985 to 2000. With her long-running career in the industry, she has made noteworthy credits in the line of acting from big to small screen roles. News has it that she is currently planning to shift her focus on pursuing a movie career as an actress, director, and producer. Of course, this is just beside her writing career, where she already published notable children's books and book about life, like Just When I Thought I'd Dropped My Last Egg: Life and Other Calamities. Annually, not including income from other projects, Gifford makes $2 million.
STEVE HARVEY – $45 MILLION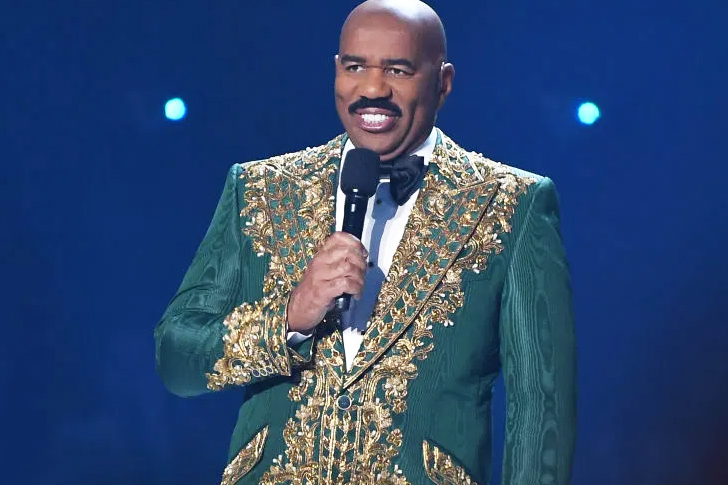 The Family Feud host certainly has gone a long way from when he was broke in the 1980s. Steve Harvey began his career as a standup comedian and later on hosted The Steve Harvey Show and Showtime at the Apollo. Now he is the host of both the Celebrity Family Feud and Family Feud, a gig he has done since 2010. For two years in a row, Steve reportedly earned $45 million annually. This was from the period 2017 to 2018 and then again from 2018 to 2019.
Of the $45 million, roughly $20 million came from his radio hosting duties while at least $10 million was from Family Feud. With this money, and with no need for a business loan, he was able to establish Steve Harvey Global, an entertainment company. The host and his wife Marjorie also founded The Steve and Marjorie Harvey Foundation, to help educate the youth—a wise use of their money, for sure.
ELLEN DEGENERES – $50 MILLION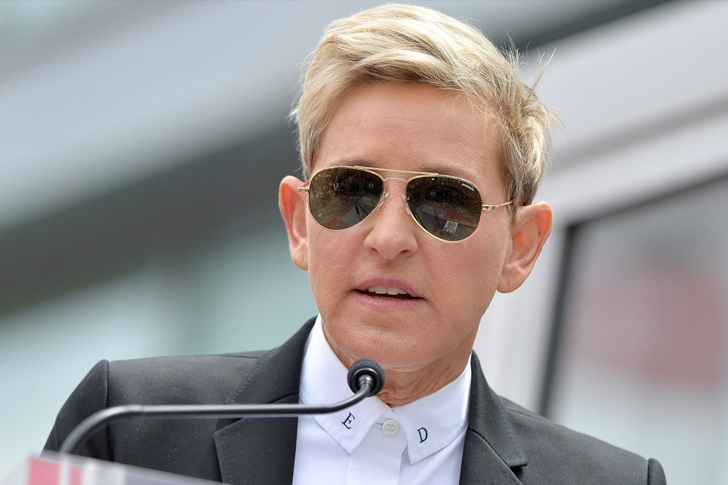 Well known TV host Ellen DeGeneres first came to public attention with Ellen, a popular sitcom. This show ran from 1994 to 1998 before she rocked the TV industry with her talk program that started in 2003, The Ellen DeGeneres Show. Incase many don't know yet, Ellen also did credit roles in several films such as Mr. Wrong, The Love Letter, and EDtv. To date, she has been invited to be the presenter of the Primetime Emmy, Grammy Award, and Academy Award ceremonies. Also, she was one of the judges of American Idol Season 9. Her relationship with long-time partner Portia de Rossi is well known in the circuit. The duo got hitched in 2008 and has been going strong since then. Both of them have a relaxed lifestyle to maintain, and we guess Ellen's annual salary of $50 million is more than enough to sustain it.
AMY ROBACH — $300,000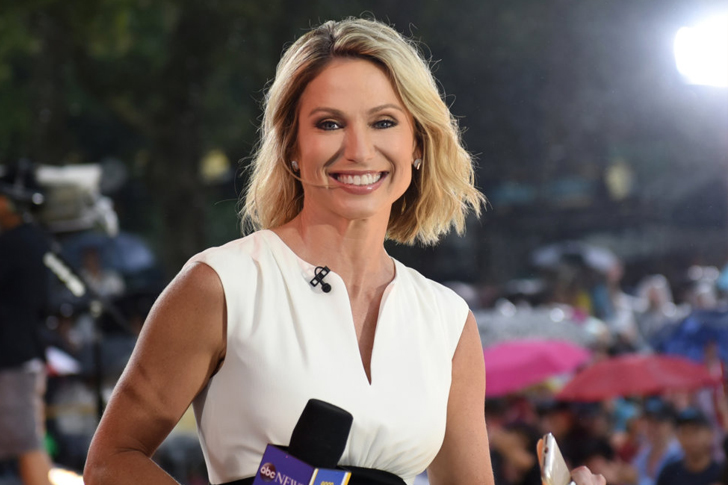 Good Morning America news anchor Amy Robach has only been a fill-in anchor for many years but has become such a famous face on television. Later on, she worked with NBC News as a national correspondent and also earned hosting credits in the Saturday version of The Today Show. With her experience in the industry, it was no surprise that Robach bagged the role of co-anchor for 20/20, alongside David Muir in 2018. To this day, Robach continues to work as a breaking news anchor on Good Morning America, and reports have it that she makes about $300,000 annually from that stint!
GINGER ZEE – $500K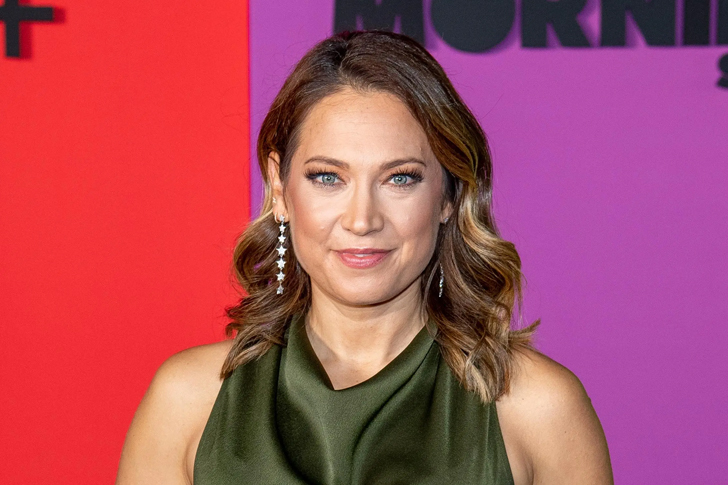 You must have seen her strut her stuff in the ABC reality show Dancing with the Stars, but before Ginger Zee reached celebrity status, the current chief meteorologist of ABC News worked in several media outlets, including WYIN-TV, WOOD-TV, among others. She wowed everyone and built her credibility with her performance at the Nightline, Good Morning America Weekend, and World News Tonight.
Born Ginger Renee Colonomos, she is married to famous media guy Ben Aaron. With an annual salary of $500,000 and two kids to consider, we're almost sure the 38-year old TV personality took home security system as a priority.
ROBIN ROBERTS – $18 MILLION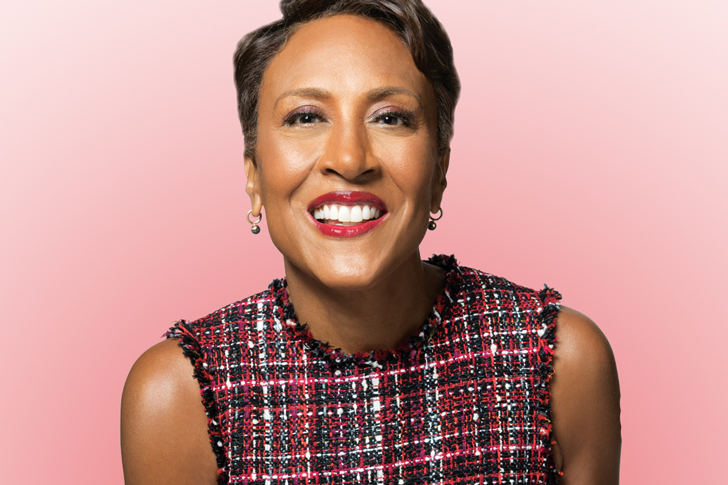 Before focusing on the show Good Morning America, Robin Roberts joined WDAM-TV as a news anchor and reporter to gain experience and build her reputation in broadcast media. Her perseverance paid off as her big opportunity knocked when she was signed up by ESPN as their resident sportscaster from 1990 to 2015 and eventually earned her bosses' nod to anchor the household morning show.
It has been reported that she currently receives an $18 million annual paycheck, and with her hard work and dedication, those figures are expected to soar really quick. We're anticipating that Robin will have valuable investments soon. You go, girl!
RYAN SEACREST — $71.5 MILLION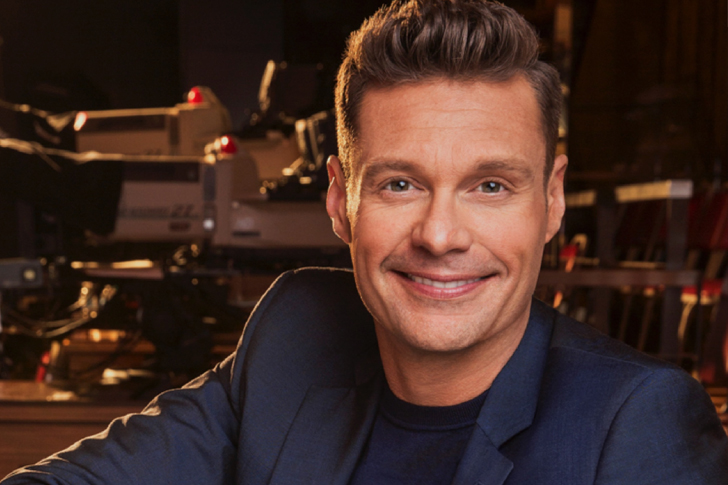 Multi-hyphenated TV personality Ryan Seacrest is rarely home. With a schedule that's always filled to the edges, he can very well compete with any moving company, continually traveling from point A to point B and back.
He juggles between New York and Los Angeles for his regular hosting stint in Live! and American Idol, where he gets paid $10 million each. But the indefatigable guy also hosts various events such as the red carpet, New Year's Eve, exclusive corporate parties, and his own radio show. That's not all! When he "rests" from hosting, Seacrest indulges his entrepreneurial passion with investments, including the Ryan Seacrest Distinction fashion line and Polished men's skincare line.
CHRIS CUOMO — $2.5 MILLION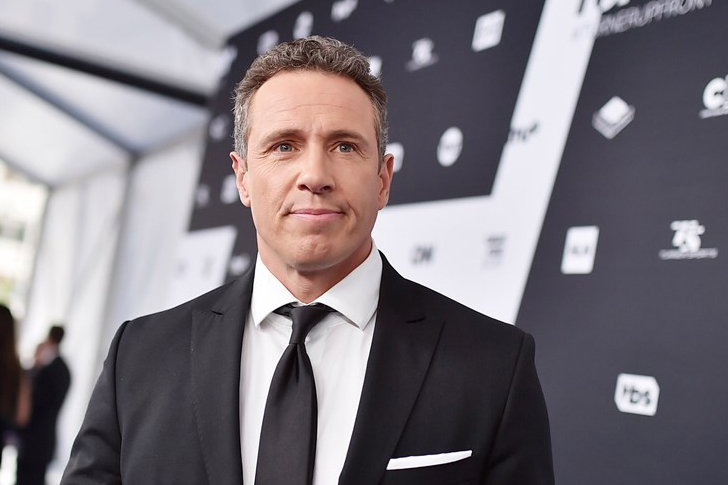 Cuomo Prime Time host Chris Cuomo used to work for ABC and was a regular in the show New Day. In 2018, he moved on to host the radio show Let's Get After It in P.O.T.U.S. channel. These milestones paved the way for Cuomo's self-titled show, where he receives an annual paycheck of about $2.5 million.
His salary may not be at par yet with other more known program hosts, but when combined with the income of his wife, magazine editor Cristina Greeven Cuomo, the family revenue is more than enough to provide their three children a comfortable life, free from student loans or mortgage woes.
LAURA INGRAHAM — $2 MILLION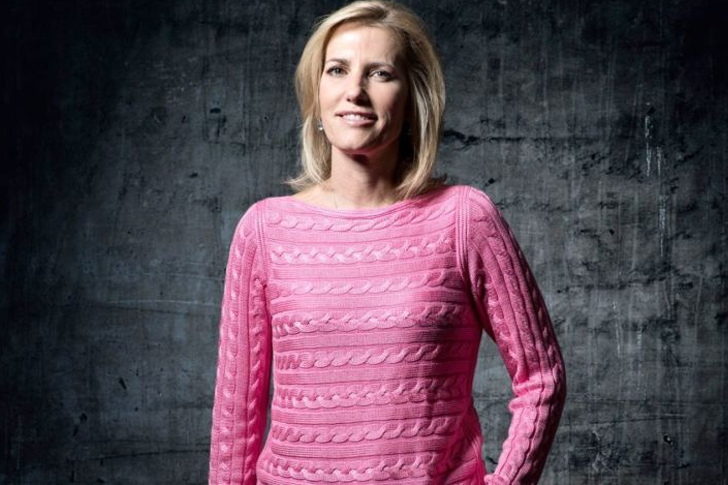 Laura Ingraham's intellect and a gift of gab took her places and allowed her to make a brand out of her own name. In Fox News Channel, she hosts her own show, titled The Ingraham Angle, which had its first telecast in 2017. Her radical views are also aired on her radio program, The Laura Ingraham Show. In print, she is the editor-in-chief of LifeZette, a conservative American website founded in 2015.
Beyond these gigs and engagements, Laura also managed to put up the Ingraham Media Company, which she co-owns. All her efforts and investments yield a hefty earning of $2 million annually. Not bad…not bad at all.
ANDY COHEN — $2 MILLION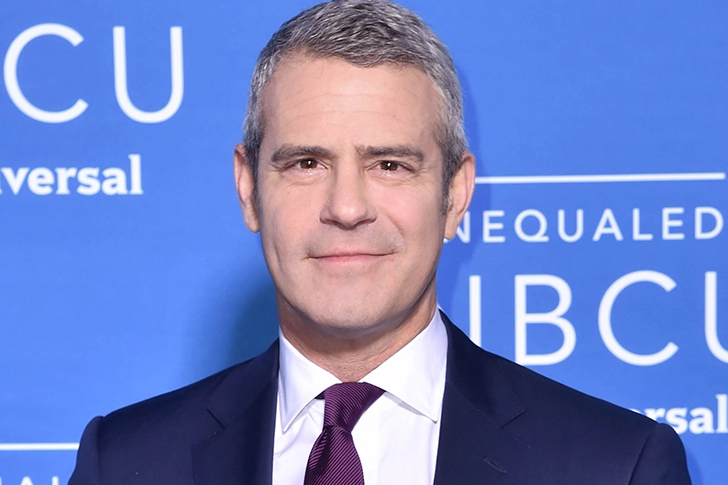 Before Andy Cohen became the media bigwig that he is now, he was a child who expressed his passion for make-believe play. He used a hairbrush as a microphone and pretended to interview celebrities. After finishing school, he joined CBS as an intern and worked hard to become a news producer and, eventually, a senior producer.
TRIO programming knocked on his door in 2000 and offered him a vice president role, which he accepted and, as expected, excelled in. His accomplishments caught the eyes of Bravo, who entrusted the company's money management with him, ushering him to a net worth of $15 million.
ERIN ANDREWS – $1.6 MILLION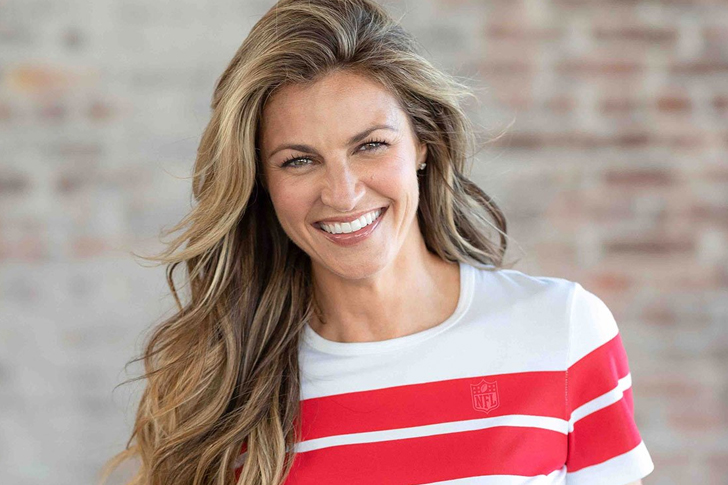 Mostly known for her stint in ABC's Good Morning America and ESPN's College Gameday, Erin Andrews brightens the small screen with her fresh face and smart commentaries in the field of sports. Recently, she has been tapped as a journalist for Fox NFL and earns an annual salary of $800,000. Aside from that, Erin also anchors the reality program Dancing with the Stars, where she gets paid $700,000 yearly. On top of these, Erin earns an additional $100,000 on her endorsements.
Totaling in $1.6 million annual income, Erin can use a financial advisor to help her grow her bank account more effectively.
HODA KOTB — $7 MILLION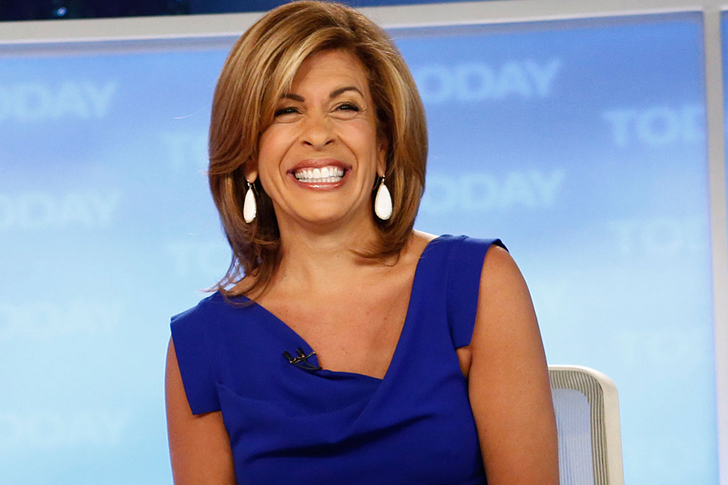 Pizzazz and loyalty worked well for Hoda Kotb, who started as a Dateline NBC correspondent back in 1988 until she steadily climbed her career ladder and hosted Today's fourth hour, the show's entertainment segment, with co-host Kathie Lee Gifford in 2008.
The American broadcast journalist replaced Matt Lauer, who was dismissed from the network in January 2018. Kotb's addition gave rise to the all-female tandem, something new and never before seen in the show, which made it even more attractive to the audience. Now 55 years old and receiving an annual paycheck of about $7 million, Kotb's credit score looks good.
MEGYN KELLY — $22 MILLION
Considered as one of the wealthiest news presenters today with an annual income of $22 million, Megyn Kelly joined Fox News as a news anchor in 2004, where she got to host America Live. She also co-hosted America's Newsroom with famed newscaster Bill Hemmer. She was also given airtime to host her own show called The Kelly File, further increasing her popularity along the way.
So, when she left Fox News to explore NBC, Kelly hosted shows like Today and Megyn Kelly Today, until she left NBC in January 2019. With her fortune, Kelly must have made some sound investments to keep bankruptcy at bay.
NATALIE MORALES — $2 MILLION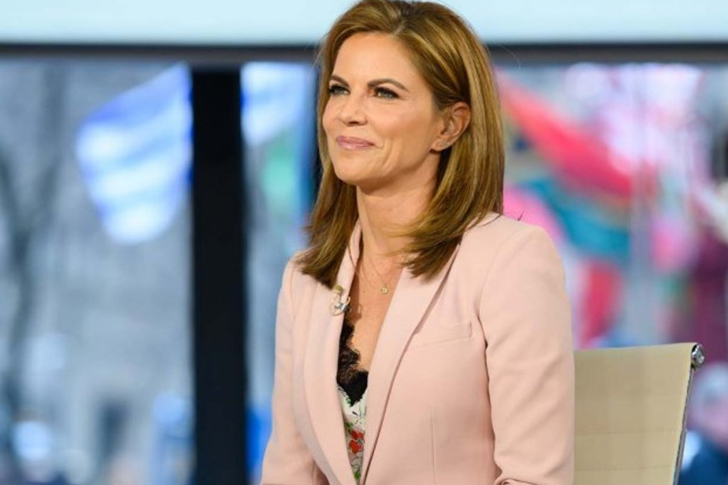 Born with Brazilian-Puerto Rican roots, Morales graduated with a Bachelor of Arts degree major in Journalism & Media Studies. After college, she worked in a bank before pursuing journalism in August 2016, when she moved to Los Angeles.
The move proved to be one of her best decisions, as she was soon seated in NBC's Today Show West Coast as an anchor, NBC Dateline as a correspondent, and Access Hollywood as host. Earning $2 million annually, Morales is capable of providing solid flooring and sufficient roofing for her two children with husband Joseph Rhodes, whom she married on August 22, 1998.
GAYLE KING – $5.5 MILLION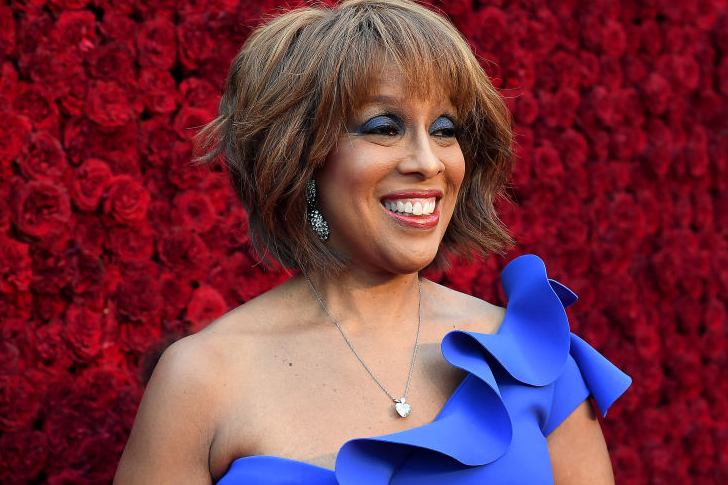 Gayle King is CBS News' chief anchor and co-hosts their primary morning program, CBS This Morning. Over the years, she continues her reign and has been one of the dominating forces of the industry since she joined the crew in 2012. In 2018, Gayle King was part of the inductees for the Broadcasting & Cable Hall of Fame, and she's named as one of Time Magazine's 100 most influential people of 2019.
With her track record, she's more than worthy of earning $5.5 million annually as her salary. That figure though, is enough to keep her and her family away from bankruptcy for many years to come.
PAT SAJAK – $15 MILLION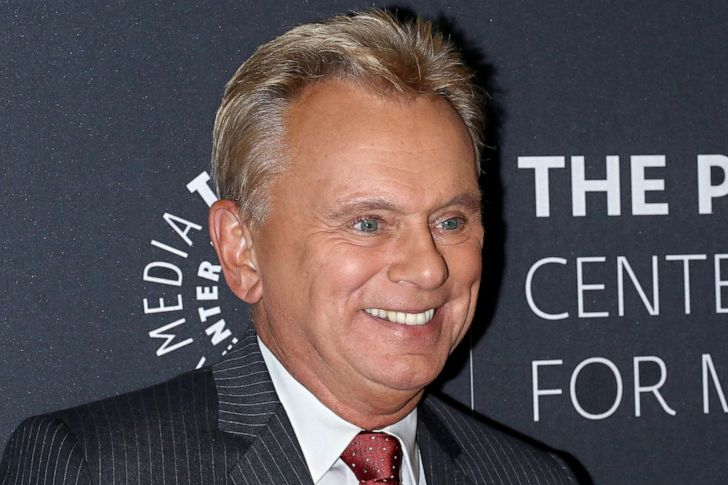 Pat Sajak is one of the most recognizable TV personalities in the industry. He has graced our TV screens for many years, most notably as a host of the long-running and popular show Wheel of Fortune. People recognize his face throughout the United States due to the show's success and his impeccable hosting talents that kept everyone entertained since 1981. Sajak also holds the record for the longest career as a game show host of the same show. What makes his job even more inspiring is that it all started from being a news reporter.
Recently, he surprised everyone in the industry when he underwent emergency intestinal surgery. Fortunately, he didn't have any problems paying for the enormous hospital bill as his annual income of $15 million and his comprehensive medical insurance was indeed enough to pay the bills. Being wise with your finances sure does pay in the long run.
NANCY O'DELL – $3 MILLION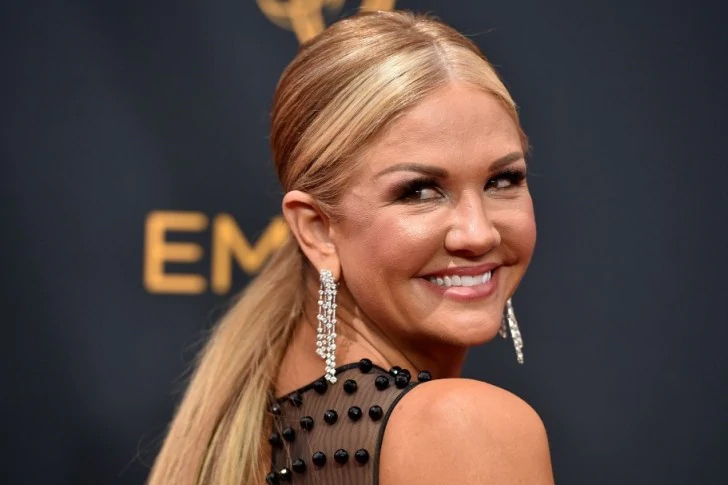 Before she went on and became one of the industry's top television host and entertainment journalist, Nancy O'Dell first held the crown for Miss South Carolina. She eventually made her way towards the 1988 Miss America pageant. O'dell does not only have the looks but also showed her brains with her degree in marketing from Clemson University. She finished there with flying colors and brought home the title of summa cum laude.
A few months ago, O'Dell announced her retirement from Entertainment Tonight, which became her family from 2011 until August 2019. According to reports, her salary stands at around $3 million annually.
CHARISSA THOMPSON – $500K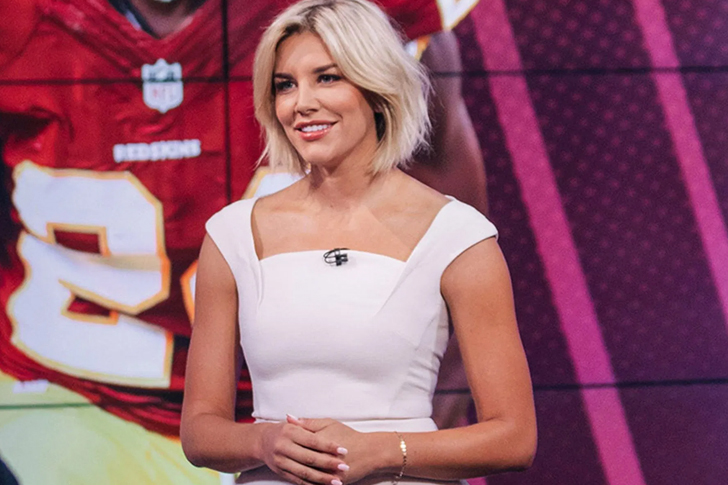 At a young age, Charissa Thompson already knew what she wanted to become in the future. She did just that and made her way slowly towards a degree at the University of California, Santa Barbara. She finished her studies and graduated with a B.A. in Law and Society.
After a few years, she became one of the leading figures in the sportscaster scene while working with major players such as Fox Sports and ESPN. Thompson hosted many programs, including Fox Sports Live, SportsNation, and Ultimate Beastmaster. In 2014, she also joined the crew of Mario Lopez and Tracy Edmonds as co-host of Extra.
LARA SPENCER – $3 MILLION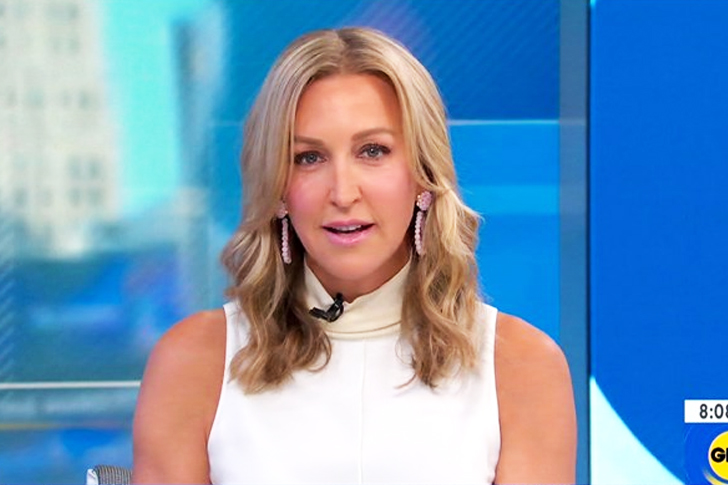 Everyone's morning wouldn't be complete without Lara Spencer and her morning program Good Morning America. She also held credits as correspondence in Nightline and ABC News. From 2004 until 2011, Spencer also made a name for herself as one of the personalities in the newsmagazine program The Insider. All of her past projects contributed to her total net worth of around $9 Million, with an annual income of $3 million.
With professional help from a financial advisor, we are sure those figures will rise through the roof, and with the way things run nowadays, we expect the numbers will steadily rise in the coming years.
SAVANNAH GUTHRIE – $7 MILLION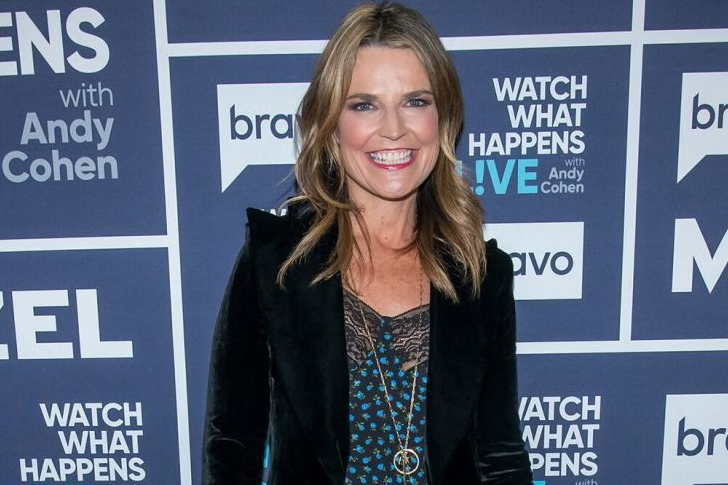 Savannah Guthrie not only has a beautiful face to boot, but she also has the brains to go along with her personality. She's one of the top journalists in the industry and knew a lot when it comes to legalities. After all, she's NBC's Chief Legal Correspondent and a full-pledge lawyer at heart.
Since 2012, she's one of the driving forces behind The Today Show. Guthrie also has significant contributions to The Daily Rundown as a White House correspondent from 2008 until 2011. Her track record allowed her to get around $7 million per year as her salary — a pretty hefty amount for a very hectic job.
SEAN HANNITY – $36 MILLION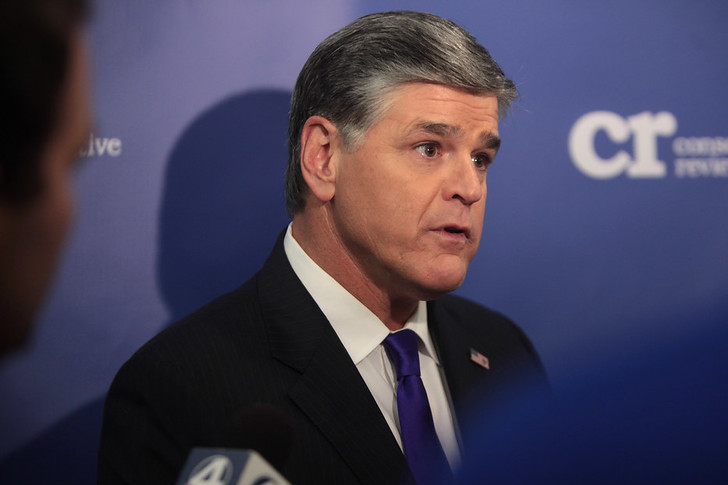 Sean Hannity has been around the industry for a long time now. He's a well-respected radio and television host, commentator and author who gained enough recognition to be considered as one of the most influential in the industry. Some of his most notable programs were The Sean Hannity Show and Fox News Channel's Hannity.
In addition to his work in the television and radio host, he also had three best-selling book credits under his name. In 2018, Forbes placed an estimated value of $36 million as Sean Hannity's salary for that year. With his net worth and his annual salary, he truly holds the title of "King of Cable News."
DEBORAH NORVILLE – $1 MILLION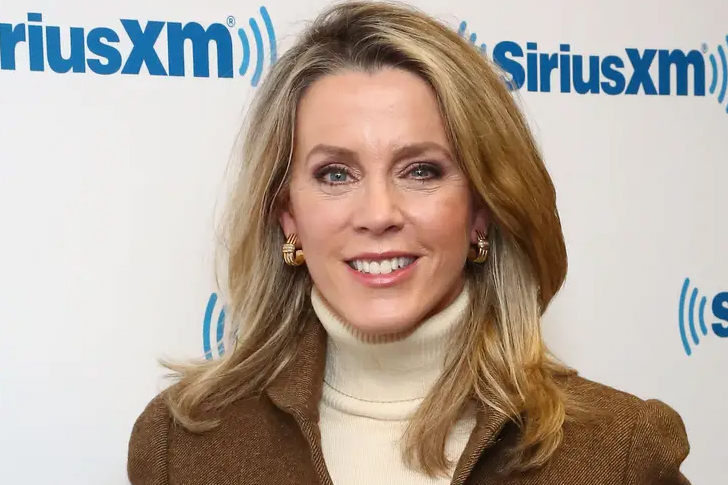 Deborah Norville rose to fame thanks to her part in the television news magazine Inside Edition since 1995. In addition to her expertise in hosting and journalism, she also has a knack when it comes to investments and business ventures. In fact, she holds a seat in the board of directors in Viacom Corporation and runs a yarn, knitting, and crochet business called Deborah Norville Collection.
In her professional career, many financial advisors estimate that Norville receives around $1 million annually. However, that figure didn't count in her earnings in her business ventures. What can you expect with one of the greatest minds in the industry?
CHELSEA HANDLER – $10 MILLION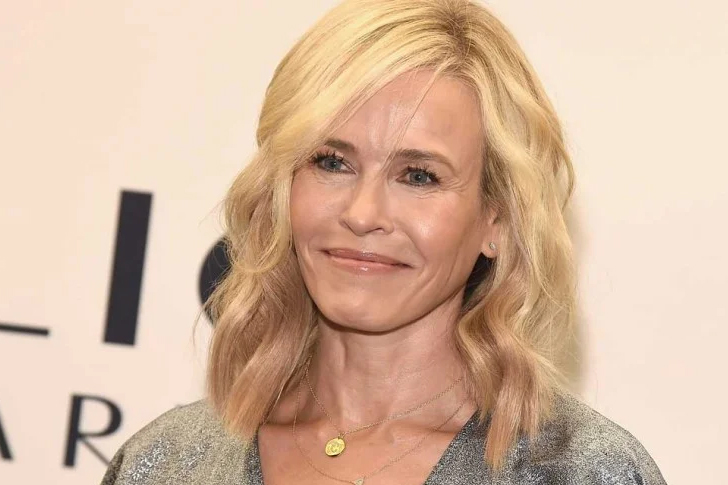 Renowned comedian, actress, writer, producer, and television host, Chelsea Handler, has been working in the industry for almost two decades. She started her career with the reality TV show Girls Behaving Badly and became a sensation in her hit late-night show Chelsea Lately on the E! Network that aired from 2007 to 2014. In 2010, she was part of Time's annual list of "100 Most Influential People in the World."
Reports state that Handler receives around $10 million as her annual salary. With that figure, she wouldn't have to worry about any kind of personal loans anytime soon. Her net worth is also rising over the years.
JOSH ELLIOTT – $4 MILLION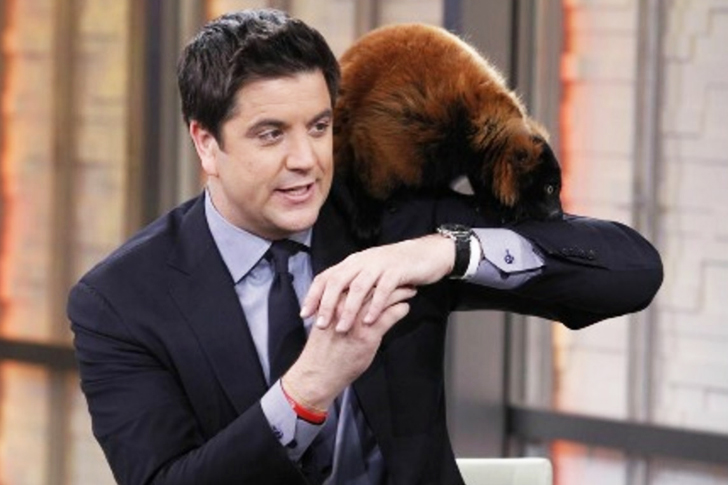 Josh Elliott showed that he has a strong passion when it comes to journalism throughout the years. It all started during his college years when he wanted to be part of UC Santa Barbara Gauchos men's water polo team. However, his love for journalism kicked in, and Elliot found himself working for their university paper, The Daily Nexus. In 1993, he finished his studies with a B.A. degree in English literature.
He first built up his reputation and joined the crew in Sports Illustrated, which mostly covers sports events. He later joined ESPN's Around the Horn and Jim Rome Is Burning, and became one of the leading figures of Sports Center. In one of his statements, he confessed that he's earning around $4 million per year.
RACHEL MADDOW – $7 MILLION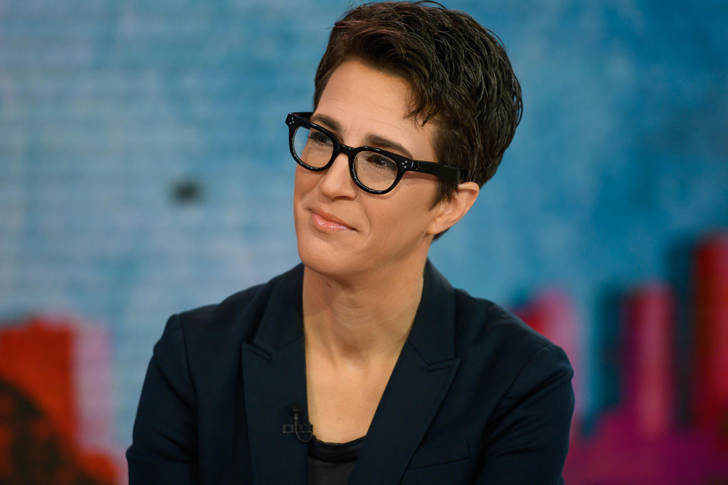 Rachel Maddow is one of the most respected figures in the modern journalism industry. Her nightly program on MSNBC, called The Rachel Maddow Show, gave her much needed exposure and influence that catapulted her career to the top of the leaderboards.
Equipped with a degree in Public Policy from Stanford University and a doctorate in Political Science at Oxford, her opinion matters, and she became one of the top political commentators in her field. All of her hard work earned her around $7 million per year, which is not too shabby compared to her peers.
SCOTT PELLEY — $5 MILLION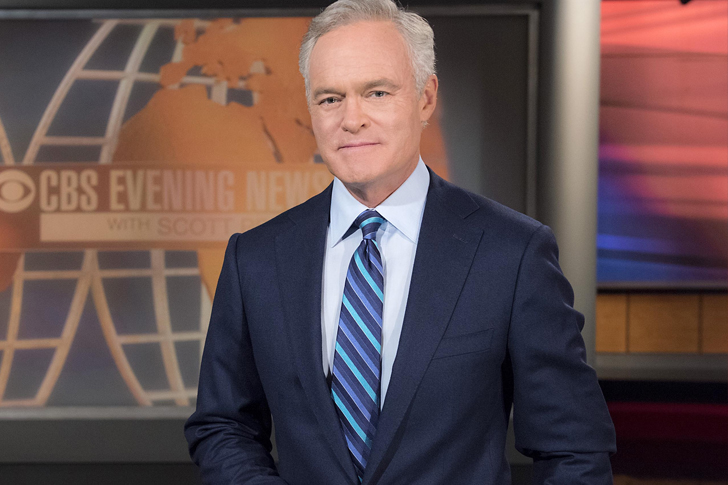 Scott Pelley built up a positive reputation for himself, thanks to his part as a correspondence anchor for CBS News for more than three decades. Many financial advisors believe that he could get more than $5 million per year (his current annual salary), but his unrivaled loyalty proved that his work is not just all about the money.
He also showed flashes of brave acts, especially during the Persian Gulf crisis during the early 90s. Aside from his notable work in television programs, he also released a book called Truth Worth Telling.
MARTHA MACCALLUM – $700,000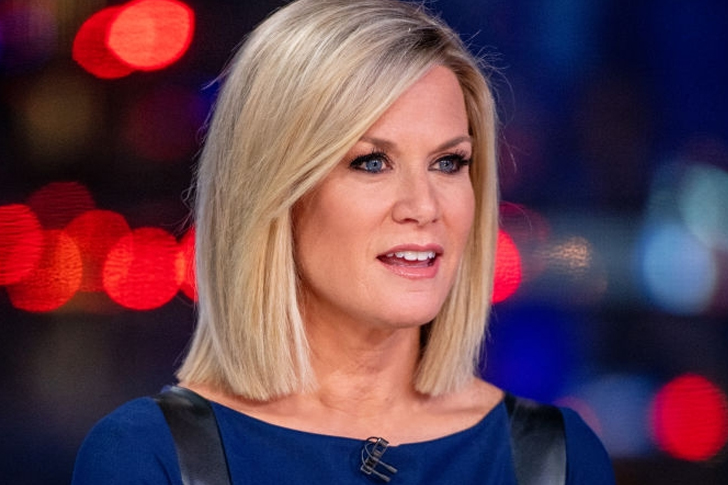 Martha Bowes MacCallum joined Fox News Network back in 2004, and she quickly made them realize that they made the right choice hiring her as one of their journalists. She's currently hosting her show called The Story with Martha MacCallum that combines typical news program and talk show format that provides new flavor for their viewers compared to the run of the mill new shows in the market.
According to many sources, she's currently receiving $700,000 to her account annually as her salary. Considering that figure, she can easily get a limitless credit card under her name.
WOLF BLITZER – $5 MILLION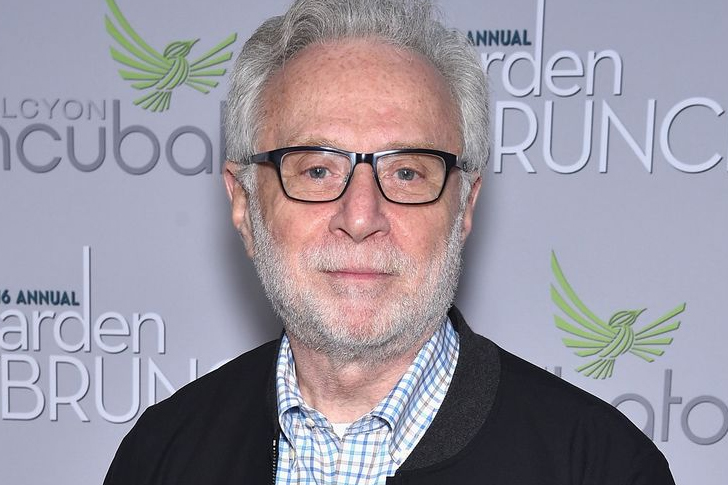 Wolf Blitzer is considered a legend in the news and journalism scenes. He is a man with many talents and well-respected in his field as a journalist, news anchor, and author with a few book credits in his name. In his three-decade-long career with CNN, Blitzer has seen quite a few wars up to the White House, and with that kind of high profile work, we can expect Blitzer to trust his insurance policy in financially securing his life for his love ones.
Blitzer's salary is currently sitting at a healthy $5 million per year. Looking at how things running lately with his professional career, we can expect it to grow in the coming years.
DIANE SAWYER – $22 MILLION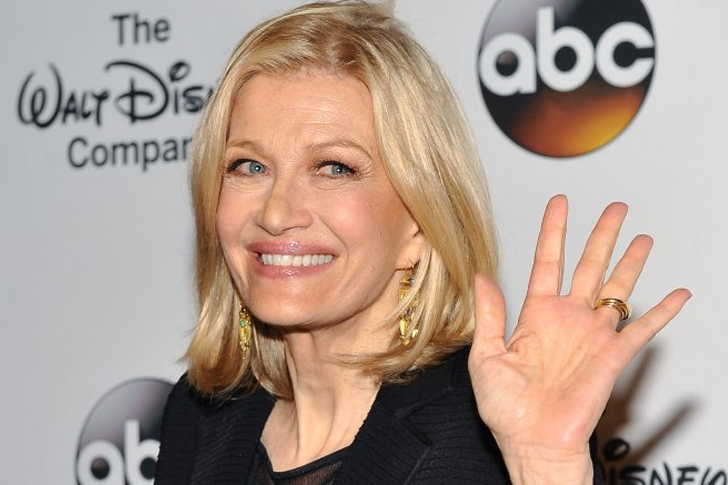 Diane Sawyer was one of the most well-respected news personalities in the industry. Who wouldn't recognize her in her nightly news program ABC World News. In the mornings, she is one of the hosts of the popular news program, Good Morning America and Primetime newsmagazine.
Over the years, she has been through a lot, starting from her being part of the presidential staff up until she reached the pinnacle of her professional career as a news presenter. Her income also begun to rise each year, and her yearly account is currently sitting at a whopping $22 million! She certainly didn't have to worry about any bankruptcy anytime soon.
KATY TUR — $1.3 MILLION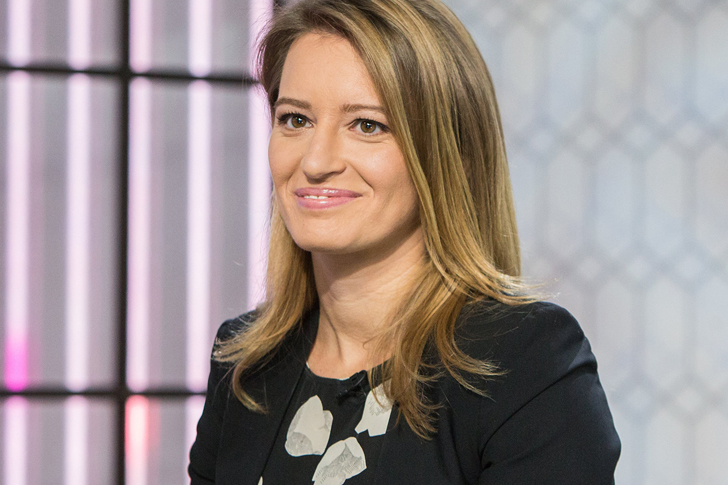 Accomplished broadcast journalist Katy Tur enjoys an impressive and fruitful career as NBC News correspondent. She is also seen as one of the effective presenters of the television program, MSNBC Live and has also worked in several shows such as NBC Nightly News, The Weather Channel, MSNBC, Meet the Press, Today, Early Today, and WNBC-TV. Also, in 2017, she published her first book and was highly recognized for it. Not many TV news viewers know that her life outside the camera consists of a happy family life with her husband and their kid as well. With her successful career going, she rakes in a reasonable $1.3 million annually and continuously putting her money where best she sees fit. For sure, she has the right and quality investments to her name.
BRET BAIER — $7 MILLION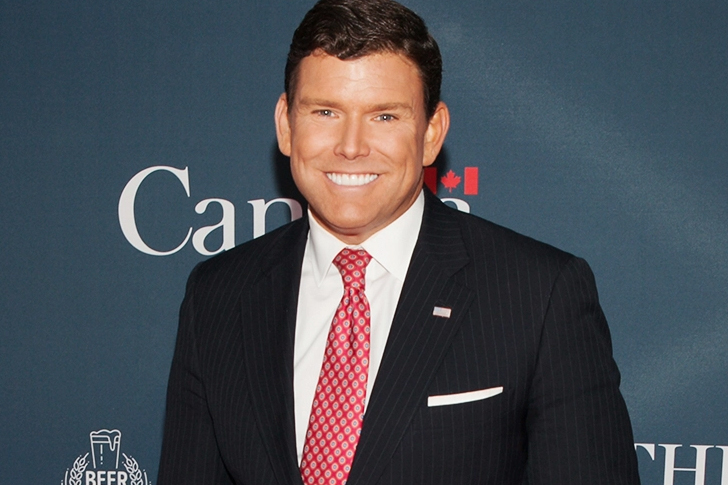 Former Fox news chief White House and Pentagon correspondent Bret Baier is currently the chief political anchor and presenter of Special Report with Bret Baier. With his hard work and round-the-clock work ethics, Bret has made notable headlines and hit the limelight for his statements from time to time. Even though we think he deserves to earn more, he is presently making $7 million annually. Along with good pay, Baier has also won himself a few awards and recognitions as well. Surely, with his annual earnings, Bret may have already secured his profits for the future with a good talk with his financial advisors.
DAVID MUIR — $5 MILLION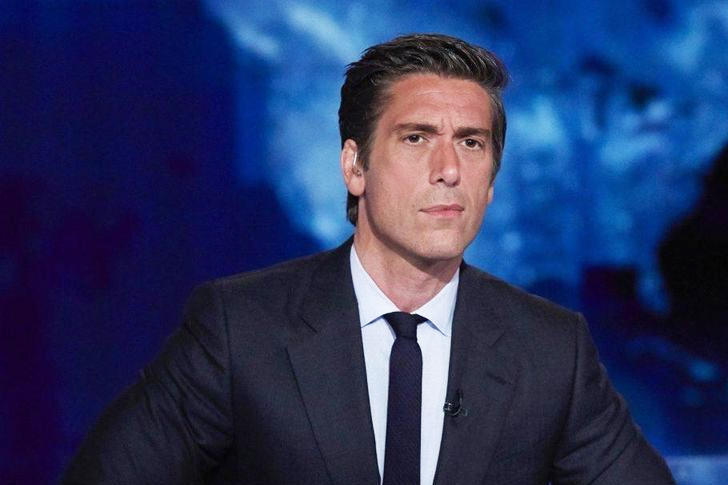 David Muir is the ABC World News Tonight news presenter and also ABC television news magazine, 20/20 co-host. Before these two gigs, he was the principal substitute host and the weekend news presenter of World News with Diane Sawyer. He is known for his outstanding skills in broadcasting, as evidenced by his Edward R. Murrow and Emmy Awards. Being one of the most attractive news anchors today, he managed to grab viewer's attention by earning the highest airtime in 2012 and 2013. On other news, he is currently receiving an estimated annual salary of $5 million – definitely an excellent investment for ABC News.
DAVID GREGORY — $5 MILLION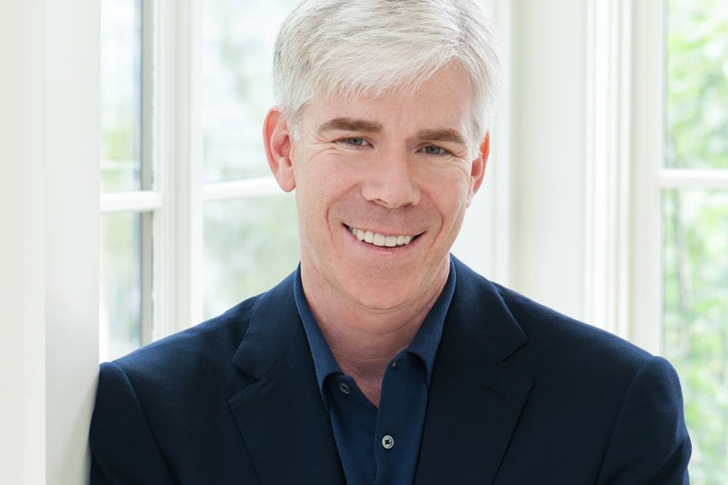 David Gregory is one of NBC's Meet the Press former hosts. His long career and experience in the industry have earned him respect and admiration of both his colleagues and fans. Now, he is one of the known political analysts for CNN, and he makes a large sum of about $5 million annually. With Gregory working with a popular TV network, his grand salary, and marriage to Beth Wilkinson, who is a lawyer by profession, make them both undefeatable and a power couple. Together they have three children and impressive careers and earnings. What a great combination!
SHEPARD SMITH – $10 MILLION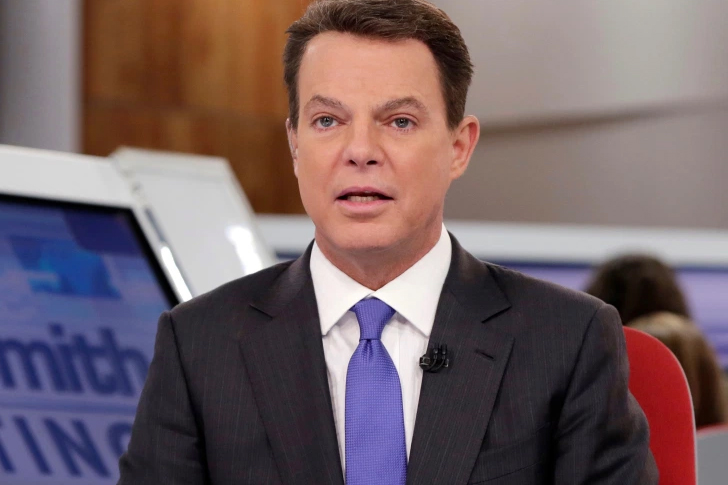 At the beginning of his career, Shepard Smith worked as a news reporter and anchor in many news stations in Florida. He filled his resume with a handful of experience credits in the field that he landed on an opportunity to work as a correspondent for A Current Affair in Los Angeles. In 1996 though, his career leaped when Fox News signed him right after its inception. Shepard, today, became one of the top ten highest-paid anchors of Fox News. Also, since he started to work for the network, he has been loyal to it. Smith's estimated net worth is around $25 million and takes home an annual salary of $10 million, and we are guessing that some of his meetings outside the news involved investment planning, for sure.
JANE PAULEY — $1.2 MILLION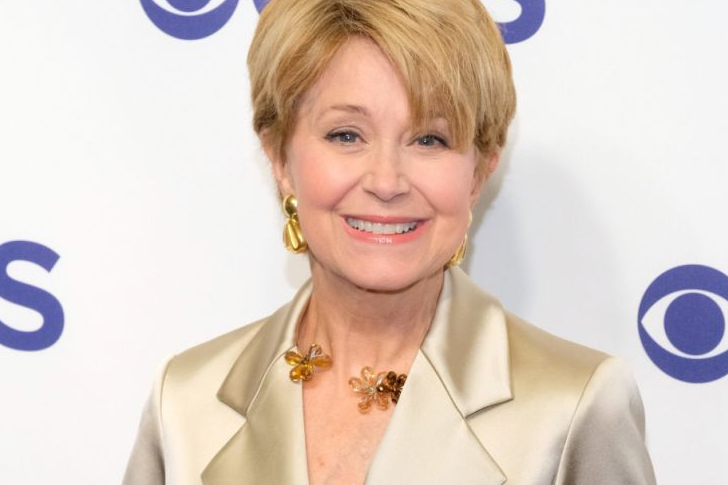 CBS Sunday Morning anchor, Jane Pauley, was formerly NBC's Today regular face for 13 years and NBC's Dateline co-host for 12 years. Also, in 1975 she was named as Chicago's first woman newscaster on significant evening news programs for NBC. With her long career in the industry and undeniably great talent as a talk show host, she gains love and respect from the people in the business and viewers alike and, of course, by the network. Worthy of being noted also was the substantial drop of viewers when Pauley left NBC's Today, just proving how she is loved in the show. On other news, however, she takes home an annual salary of $1.2 million, which we think she deserves more. But with her long years in the industry, for sure, she has earned a lot to put them into a good investment.
TREVOR NOAH — $3 MILLION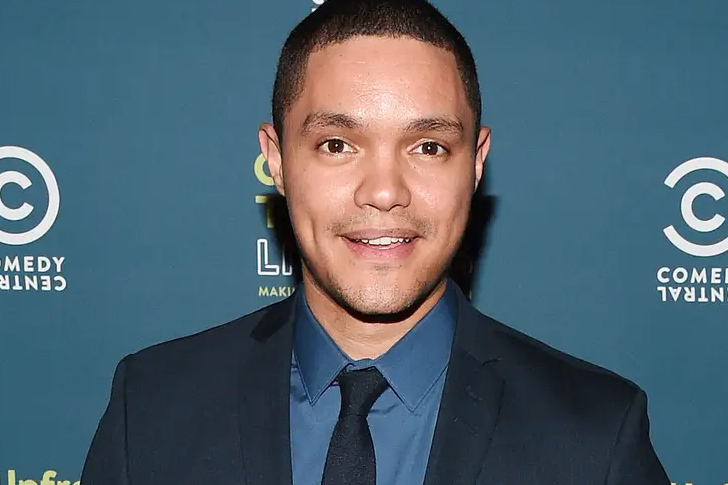 Trevor Noah had big shoes to fill when he succeeded long-time host Jon Stewart in the Daily Show for Comedy Central. But he seemed to be doing just fine, with grand $3 million annual earnings, which may not be as impressive as what Stewart earned during his time. Aside from his high salary, he was also listed as one of the "100 Most Influential People" in 2018 by Time magazine. His is quite a feat in career and maybe even with some luck on investments!
BILL O'REILLY — $18.5 MILLION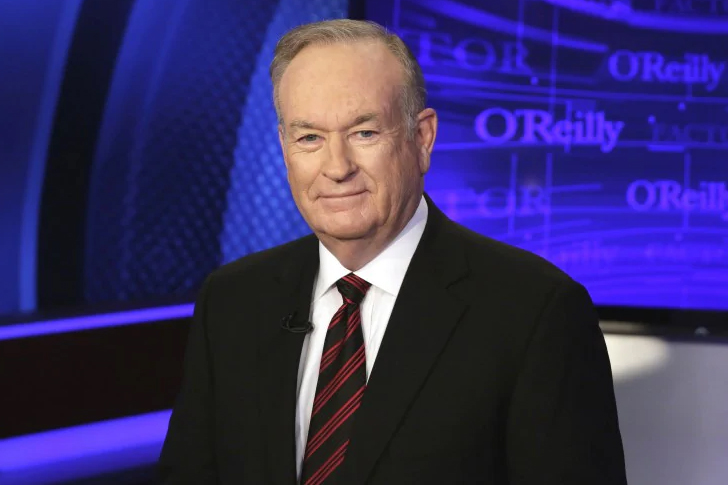 Being a huge name, as he already is in the television industry, Bill O'Reilly needs no introduction. During his prime, he takes home an annual salary of $18.5 million, and with his earning this big, no question if he has stored up much to afford a comfortable and luxurious life. His career track includes working for CBS and ABC before he joined the Fox News Channel, which was the right call on his part. The O'Reilly Factor, his television show, had high ratings for its 16-long years run. Despite his success in television, though, he still left the industry and considered starting his podcast titled No Spin News in 2017. It amazingly remains standing strong these days. What else can we say but bid him all the best and for all his new ventures and maybe some significant investments!
WILLIE GEIST — $2.5 MILLION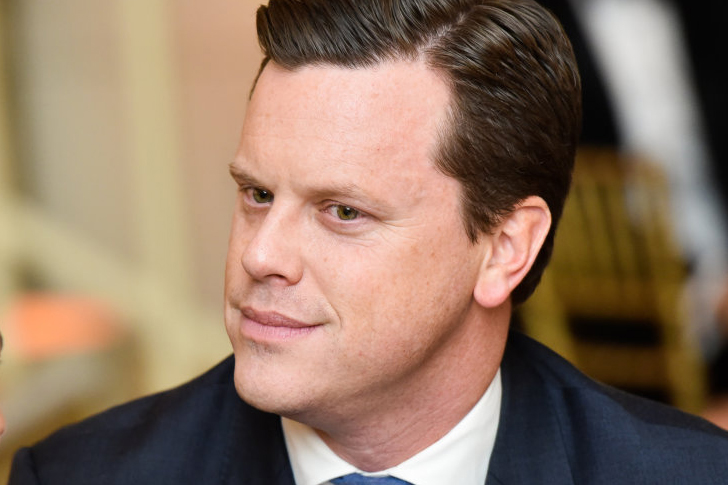 Willie Geist is a prominent TV personality who co-anchors MSNBC's Morning Joe as well as Sunday Today with Willie Geist. With his career going well, he takes home an annual salary of $2.5 million. Geist's career became a force to be reckoned with in the media circuit. Still, before that, he started as an editor and producer at CNN Sports Illustrated, before he began to shine and gain popularity on TV. With hard work, Geist is now a well-known face in the TV industry, and we hope we will get to see more of him in the future and maybe get news about how the industry has made him rich with investments!
 GEORGE STEPHANOPOULOS – $15 MILLION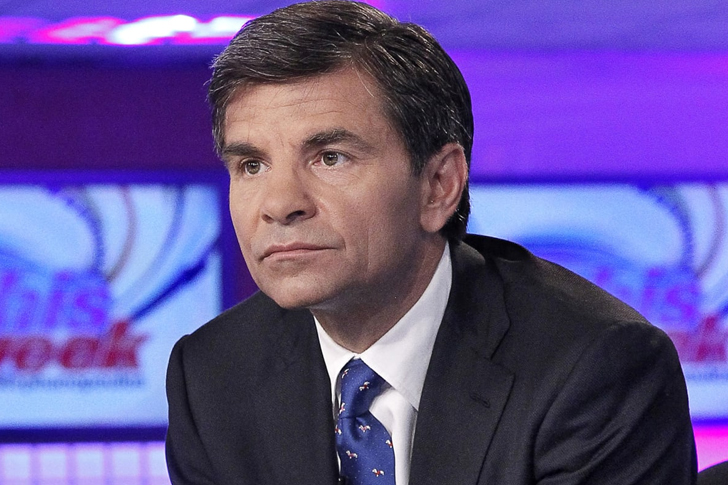 George Stephanopoulos is the chief anchor and political correspondent for ABC News and very much respected by his peers. He also co-anchors Good Morning America with Robin Roberts. Having worked as the political adviser for the Democratic Party, Stephanopolous was very familiar with the political world. That familiarity came in handy when he later worked as a political commentator and TV personality, credits to his previous work. Apart from hosting and anchoring, Stephanopolous also appeared in various TV shows and films. With all these credits to show for and more, Stephanopoulos makes a staggering salary of $15 million a year!
MATT LAUER — $25 MILLION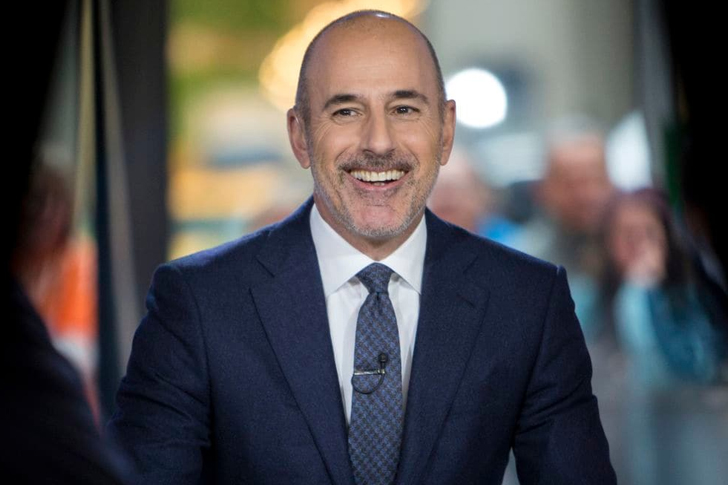 Matt Lauer is a celebrated and iconic anchor who used to be NBC's approved talent, having hosted Today Show up until 2017 and also appeared as a guest for various TV shows. He was also Macy's annual Thanksgiving Parade host until 2017 and also co-hosted opening ceremonies for the Olympics. During his time with NBC, he made a yearly salary of $25 million. Though he is not working for the channel anymore, we are quite confident that Lauer has sat down financial planning meetings with his financial advisors for him to make the most of his earnings and have enough to continue living the good life. Still, though, we do hope to see him back on our screens soon.
STEVE KROFT — $3 MILLION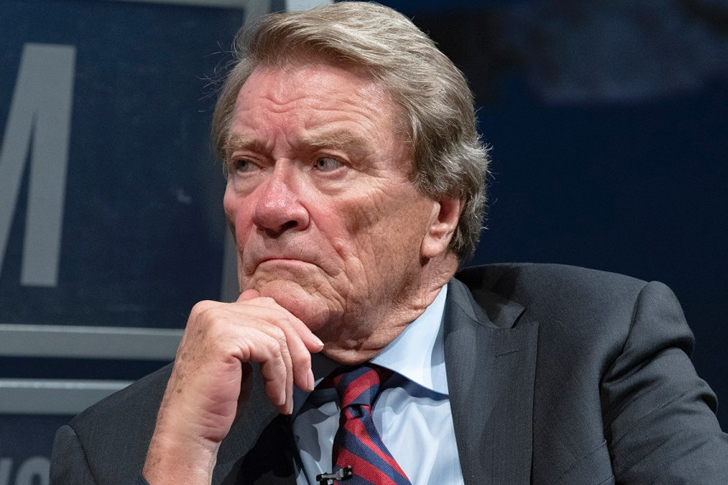 It was back in 1989 when Steve Kroft became a correspondent for the TV show, 60 Minutes. Although his career with CBS began in 1980, it took him a while and a lot of hard work before he was given a break. With his loyalty and investigative reporting, he was given a break in the spotlight. Aside from that, his impressive career and work ethics yielded him three Peabody Awards and nine Emmys. At present, and while still in the same show, he rakes in an annual income of $3 million. He lives in New York with his wife, Jennet Conant, who is also a journalist and author and their son whom he adore so much. On this note, Steve should be sure to have his life coverage insurances increased with his big salary and a precious family that is hard to leave behind.
ANN CURRY — $2 MILLION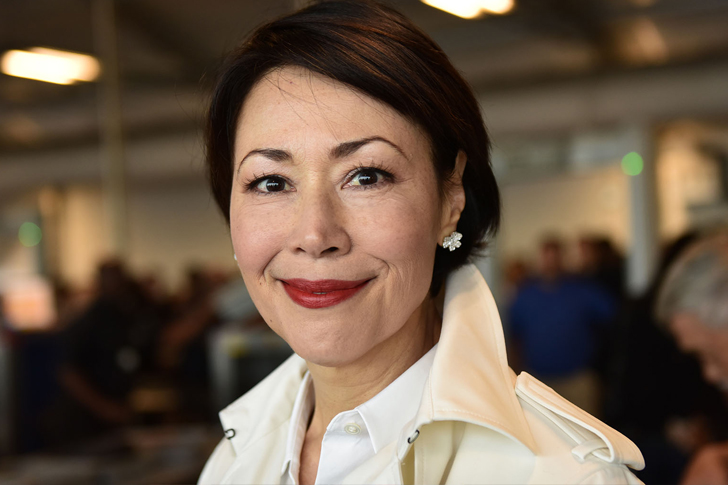 Ann Curry is best known for covering dangerous war zones, such as Syria, Congo, Darfur, Afghanistan, Iraq, and more. Also, she is a well-known journalist and photojournalist who has seen several war-ravaged countries. However, before this brave woman is seen risking her life for the love of her profession, her career beginnings can be traced back to her time in NBC when she hosted the Today show. For two decades, she hosted the show and finally left in 2015 with a handsome annual salary of $2 million. Today, with her grand wage, she earned enough to make an investment in her very own media company, which conducts interviews for major news programs. Also, she returned to TV in 2018 with the PBS Series, We'll Meet Again and is also hosting TNT's Chasing The Cure.
MARIA BARTIROMO — $6 MILLION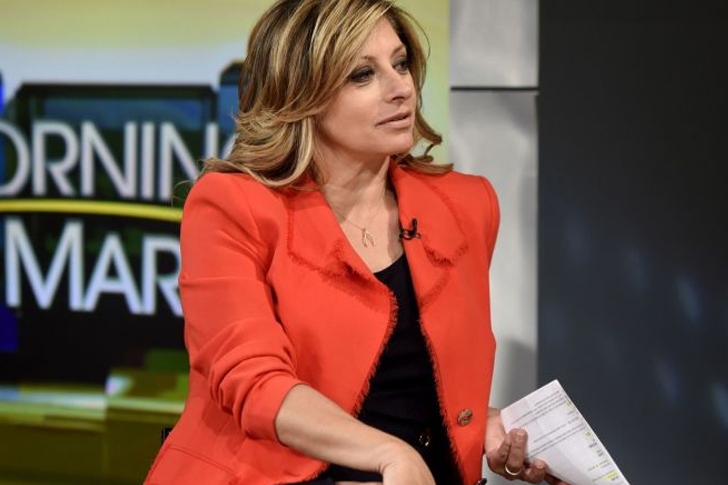 "Money Honey" Maria Bartiromo started reporting from the New York Stock Exchange back in the '90s. From her stint, she had her nickname, Money Honey, trademarked. She now hosts Fox Business Network's Mornings With Maria and Wall Street Week With Maria. She receives an annual salary of $6 million, making her one of the highest-earning TV anchors. Bartiromo made investments on online products for kids and a lovely beach house in the Hamptons – which a perfect place to unwind after a long day!
LAWRENCE O'DONNELL — $4 MILLION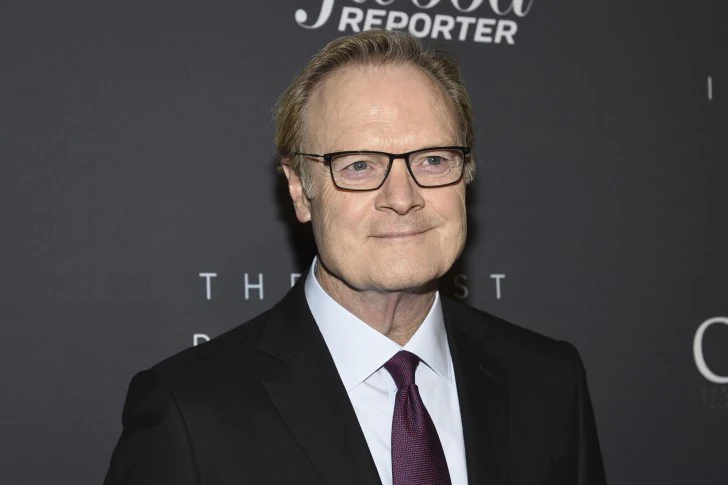 Lawrence O'Donnell is a well-known actor and TV host. He is famous for his show on MSNBC titled The Last Word With Lawrence O'Donnell and has scriptwriting credits for the NBC series, The West Wing. He is also known as a writer of several articles and books. His annual income from the network is at a stunning amount of $4 million. Instead of throwing away his hard-earned money on mindless luxuries, Lawrence had a way better investment in mind – to give back to society, he is quite the philanthropist! Aside from his work, he also makes sure his daughter is well provided with the most comfortable lifestyle she could have.
NANCY GRACE — $3 MILLION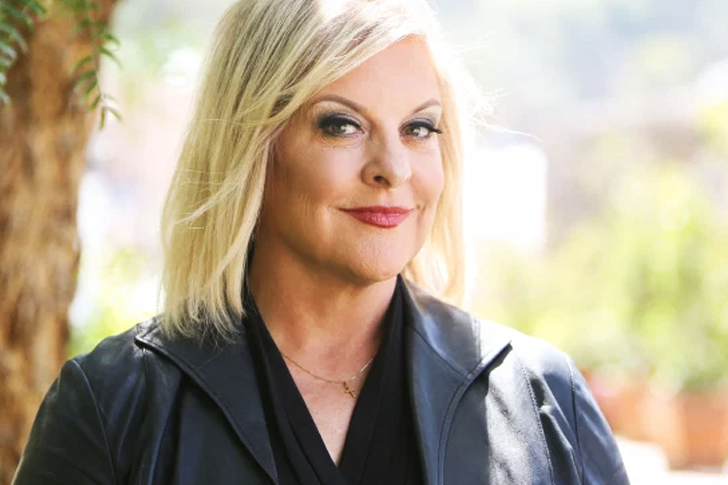 Best known for her long-time running and self-titled show, Nancy Grace was allowed to accentuate her wealth over the years. Her show aired on the HLN network, which is also owned by CNN, which ran from 2005 to 2016 that allowed her to have a yearly salary of $3 million. Prior to that, she worked as an attorney that also brought her recognition for her work and all. Off the camera, Grace is an author of several books like The Eleventh Victim, Paris and Back: A Story of Childhood, and Murder in the Courthouse. Throughout her career, she was able to accumulate great wealth from all her ventures, enough for her to get insured with top insurance companies and make sure her future will be bright and comfortable.
JACKIE GUERRIDO — $900,000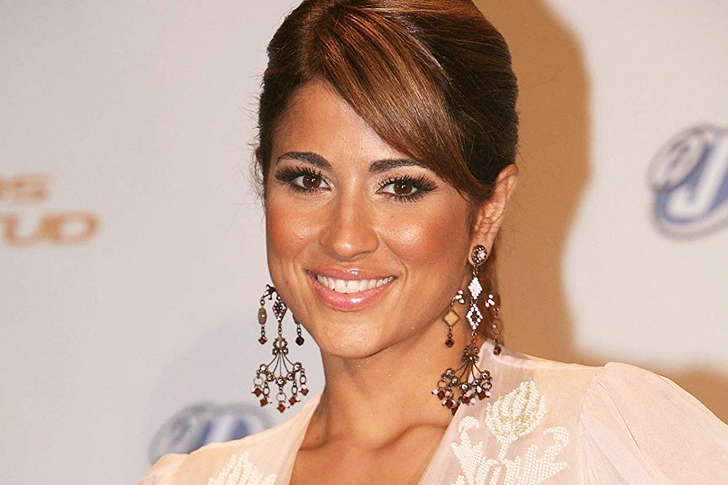 Jackie Guerrido is a Puerto Rican TV personality well known for her weather forecasting gig with the show Primer Impacto. Her onscreen television career started when she worked with the HBC Radio company. Soon after, she also landed a job in a television company and worked simultaneously for both shows. When Guerrido joined Univision's Primer Impacto as the weather forecaster, it was then that the show's ratings went up. Guerrido's popularity grew along with her weather forecasting credits' rating, and she was offered to co-anchor the show as well. Annually, she rakes in a salary of $900,000, and who knows how much it will accentuate as she continues to climb the ladder of success!
Mike Tyson – Estimated $30 Million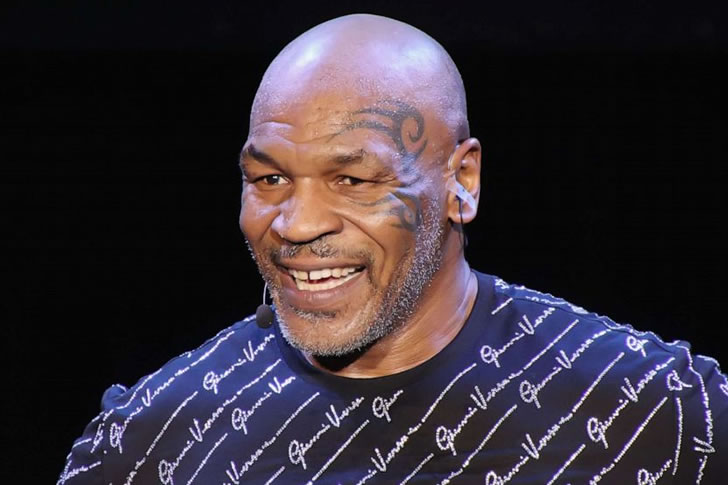 Besides watching movies and TV shows, many of us enjoy watching sports, whether in-person or via TV broadcast. One such game that has never failed to garner millions of viewers from around the world over the years is boxing. Since its inception, boxing has introduced us to many famous and skilled players, one of which is none other than Mike Tyson. Tyson's journey to becoming one of boxing's best heavyweights began during his teenage years, under the mentorship of his coach and guardian, Cus D'Amato.
By 18 years old, he already made his way into the professional leagues. In his first year alone, Tyson fought in 15 bouts. By 20, he took credit for being the youngest boxer to win a heavyweight title. Throughout his career, spanning from 1985 to 2005, Mike Tyson won 50 matches, 44 by knockout, and lost only six times. Besides the opportunity to win, these matches often earned him an impressive paycheck of around $30 million.
Monica Lewinsky – $100,000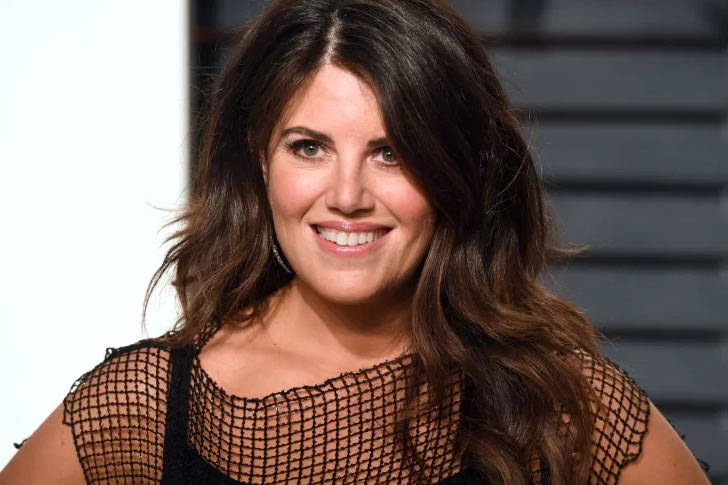 Many of us go through a rough patch in our lives. What matters most, though, is that we recover from them and learn from the experience. With that said, celebrities also go through a few hurdles throughout their career; just like us, though, they recover and become better as a result. Well, one such figure that fits this sentiment is none other than Monica Lewinsky. After becoming a subject of interest around the late '90s, Monica Lewinsky decided to spend some time away from the spotlight.
During that period, she continued with her studies and eventually received her Master of Science degree in 2006. Soon after, Lewinsky returned to the public's radar, but this time, as a person that can inspire others. Since then, she has shared her experiences and how she overcame them in several interviews. To top it all off, she has also been one of the many vocal advocates against cyberbullying.
Clint Eastwood – Estimated $35 Million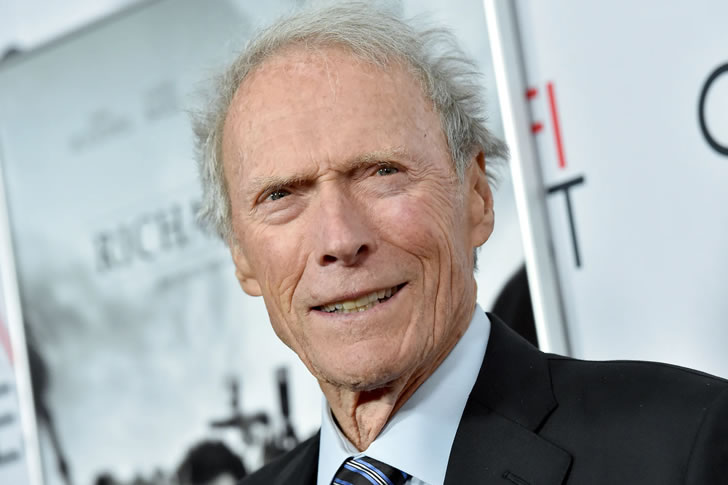 The entertainment industry is never short of iconic figures. One such celebrity that more than suits the case is Clint Eastwood. Before his rise to fame, Eastwood had a variety of jobs, some of which include being a lifeguard, grocery clerk, forest firefighter, and golf caddy. Soon after, he had the chance to enter one of Universal's studios, and from that point onward, his acting career began.
Although his first auditions weren't impressive, Clint Eastwood continued with his pursuit of becoming an actor. Today, in retrospect, it's safe to say his investments undoubtedly paid off. Through the years, Eastwood has become a well-known figure among peers and fans thanks to his performance in movies like Sergio Leone's Dollars Trilogy, the Dirty Harry films, and Gran Torino, which increased his salary to at least $35 million. Along the way, he's also become a successful filmmaker, having directed Unforgiven, Mystic River, and American Sniper.
Parker Schnabel – Estimated $13 Million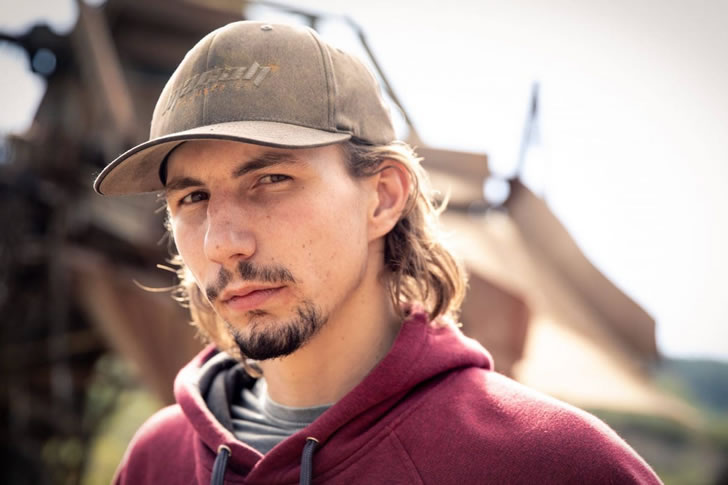 Nowadays, more than a few of the entertaining programs people watch are reality shows. Although it usually revolves around the lives of celebrities, a few titles prefer to show the more nitty and gritty side of things. One such title is Discovery's Gold Rush, which showcases the lives of a few of the world's gold miners. Parker Schnabel is one of the stars in Gold Rush. At 16 years old, he inherited his grandfather's gold-mining business, the Big Nugget, and already showcased the things required to be a good and reliable leader.
Since then, Parker has spent a significant amount of investment money on work, especially on his and his crew's gear and equipment. Well, by the looks of it, it's safe to say that this decision paid off for him in the end. In fact, in 2018, it was reported that Parker mined around $13 million worth of gold!
Serena Williams – Estimated $36 Million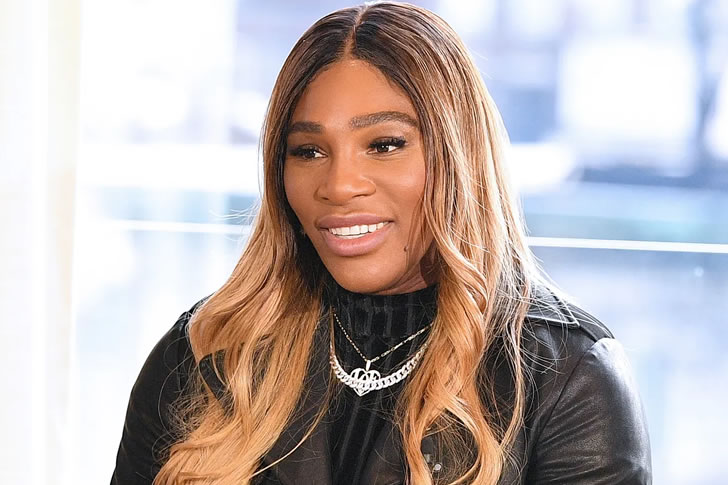 Tennis is one of the many sports in the world that manages to attract millions of fans and newcomers every year. With that said, it would come as no surprise to credit a portion of the sport's fame to its players. Through the years, athletes have showcased their talents in more than a few of the sport's events, like Wimbledon and the Australian Open. One such figure that has done so – and garnered fame as a result – is none other than Serena Williams.
Besides winning many awards, including 23 Grand Slam singles titles, Serena Williams is also quite a skilled businesswoman. In fact, in more recent news, she is the Chief Sporting Officer of world-famous luxury car brand Aston Martin! On the tennis court, Williams would often earn around $4 million for every match she plays. This salary, however, can skyrocket up to at least $36 million, thanks to her endorsement deals with brands like Gatorade, Pepsi, IBM, and Intel.
Richard Gere – Estimated $15 Million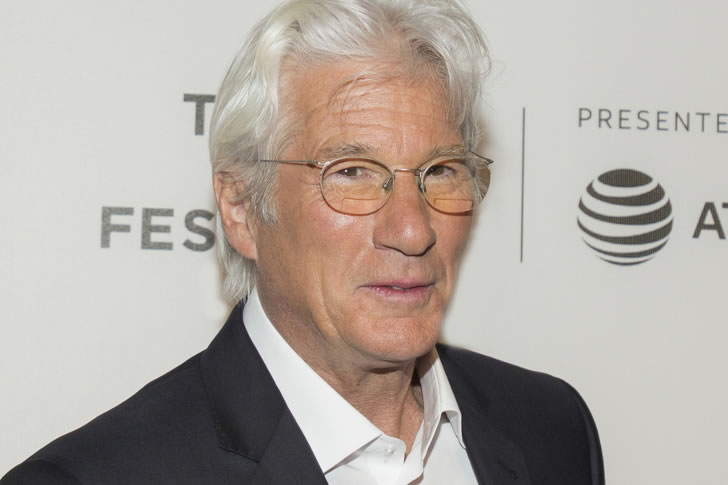 At a young age, Richard Gere already possessed a talent for dancing, music, and most especially, acting. Richard began his journey to celebrity fame when he worked as a stage performer, performing in productions of Grease, Rosencrantz and Guildenstern Are Dead, and Bent. He eventually found his way into acting in front of the camera, with one of his first notable performances being for a small role in Looking for Mr. Goodbar.
Soon after, thanks to the degree of charisma and enthusiasm he carries with his presence, Richard Gere became well-known for starring in films like Days of Heaven, An Officer and a Gentleman, Pretty Woman, and Hachi: A Dog's Tale. Although not much is known about his yearly earnings, the highest recorded paycheck he received was for Unfaithful and The Mothman Prophecies, where he earned $15 million from both projects.
Bill Cosby – $300 Million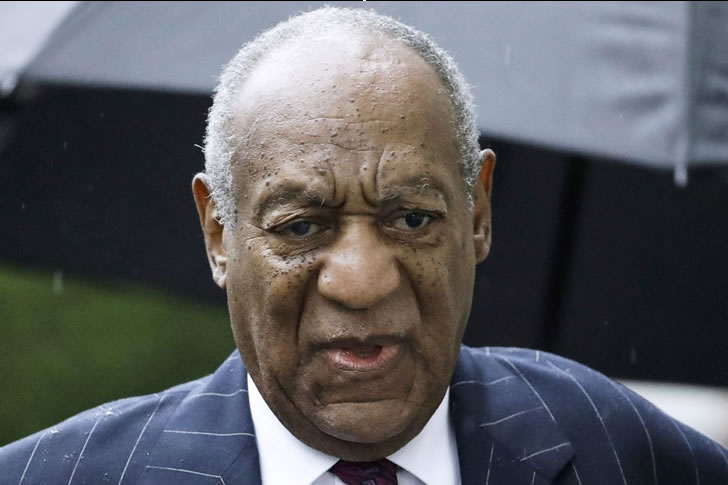 Despite showing a knack for sports like baseball, football, and basketball, Bill Cosby was often known during his school days as a class clown thanks to the numerous jokes he made. With that said, when he wasn't training for the school's sports team, Cosby would often be found acting in more than a few plays. By the looks of it, these talents have since become a notable investment for Bill Cosby.
After spending the earlier years of his career as a stand-up comedian, Cosby landed a spot in the entertainment industry. Although he landed a starring role in the at-the-time hit series I Spy, Cosby's rise to fame came later on, thanks to his very own sitcom, The Bill Cosby Show. Since then, more than a decade after the show finished its run, the actor still earns an impressive minimum of $300 million from the show's syndication deals – and that's only 20% of its profits.
Michael Jordan – Estimated $37.1 Million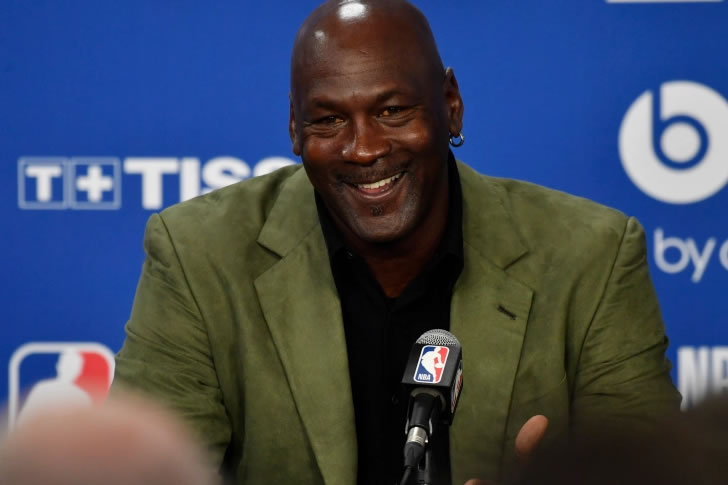 During his childhood, Michael Jordan already had a burning passion for becoming one of basketball's greatest all-time players. His journey began in high school, but like many rise-to-fame stories, it wasn't an easy start. Even so, he gave it his all, and before he knew it, Michael became one of the most sought-after players of his time, with numerous colleges wanting him in their team. After graduating college with a degree in geography, Michael Jordan began his career in the NBA.
With all that he showcased throughout his 15-season run, it comes as no surprise that he eventually got what he was aiming for: becoming one of the sport's all-time greatest. Besides that, he also earned quite a fortune playing in the court, with his highest paycheck being $4 million. Alongside his one-year contract worth $33.1 million, it's safe to say that Michael Jordan won't be worrying about financial matters anytime soon.
Harrison Ford – $25 million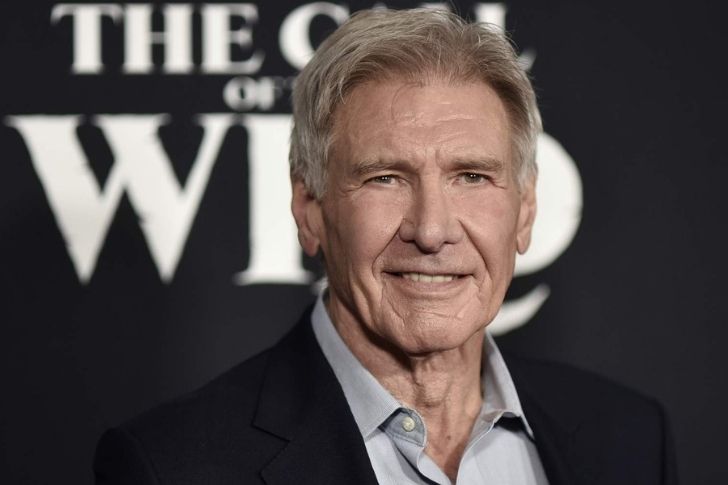 Like most of us, Harrison Ford was once a shy student. That changed, however, when he began taking acting classes. Well, who would've thought this hobby eventually became the key to his wealth and worldwide fame? After performing in a few stage plays, Harrison Ford landed an opportunity to act in the Hollywood industry. Although his first acting credits were for small roles, some even for uncredited characters, Ford eventually starred as more prominent characters in films like Heroes, Force 10 from Navarone, and Hanover Street.
With that said, the actor's fame rose to even greater heights when he portrayed the now-iconic and charismatic Han Solo in George Lucas' Star Wars movies. For his reprisal of the character in the franchise's more recent installments, Ford earned a base salary of $15 million, which rose to around $25 million after receiving a portion of the film's box office profits.
Jaleel White – Estimated $7 Million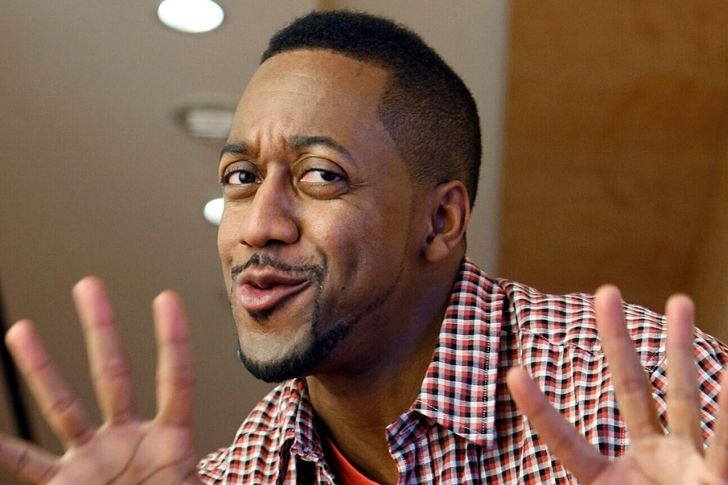 Jaleel White's first stint in the entertainment industry was when he was three years old, appearing mostly in TV commercials – he once appeared alongside Bill Cosby in a Jell-O ad. Even so, White also had the chance to appear in more than a few TV shows, like The Jeffersons, Charlie Company, Good Morning, Miss Bliss, and Mr. Belvedere. At 12 years old, White's career reached an all-time high when he landed the acting credit for the character Steve Urkel in the show Family Matters.
Despite originally being a one-time-only appearance, fans of the show loved the actor's portrayal so much that he became a series regular. For each episode he worked on, White earned $180,000, equivalent to around $300,000 today, meaning he accumulated an impressive amount of $7 million for every season. White then added to his fortunes by starring in other projects like Grown Ups, Dreamgirls, Castle, House, and The Big Show Show.
Robin Williams – Estimated $20 Million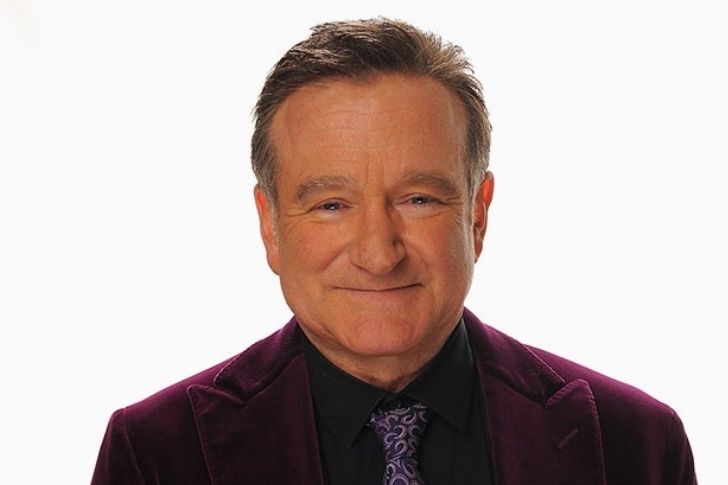 Everyone loves to have a good laugh from time to time. Through the years, the entertainment industry has introduced us to many of today's most influential and iconic comedians. One such figure that has made his audiences laugh and connect with his roles is none other than the late Robin Williams. During his college years, Robin already showcased his sense of humor and talent for acting – it was also at this point where he impressed people with his ability to improvise.
Soon after, these investments gave him worldwide recognition. Nowadays, Robin Williams is most known for his performance in titles like Mrs. Doubtfire, Mork & Mindy, Dead Poets Society, Jumanji, and Good Will Hunting. Besides developing a fan base, the actor also earned quite a fortune, with one of his highest paychecks being $20 million, which he received for portraying the titular character in Bicentennial Man.
Tiger Woods – $34.607 Million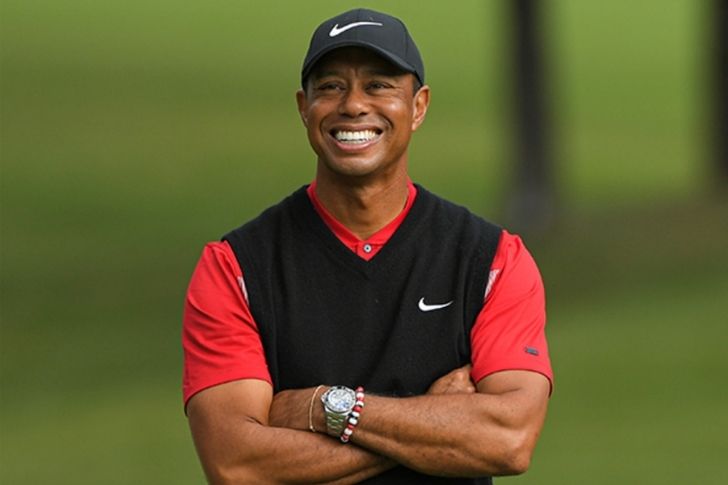 Although we find more new things to love as we grow, most of the time, our passions are realized during our childhood. For Tiger Woods, he discovered his love for golfing when he was just two years old, thanks to his father. Despite his age at the time, he was already showing the skills that make a golf player great. After beginning his career as a child prodigy, Tiger Woods made a bigger name for himself once he joined the professional league.
Today, he has taken credit for being one of golf's greatest players, along with being the proud owner of 11 PGA Player of the Year Awards and winner of 18 World Golf Championships. Besides garnering widespread recognition, Woods also earns quite a fortune. In fact, in 2016, combining his earnings both inside and outside the golf course, Woods had accumulated an impressive amount of $34.607 million!
Danica Patrick – $12.2 Million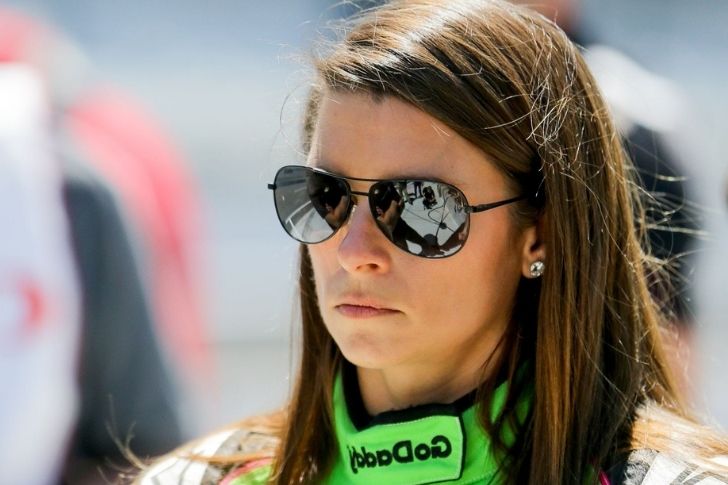 Despite not having a particular role model to look up to, Danica Patrick still developed a passion for racing. It began around her early teens when she and her younger sister each received go-karts from their parents. From that point onward, Danica made a goal: to become the best racer she could ever be. Well, by the looks of it, it's safe to say that Danica achieved her childhood goal and more. Today, she is often considered the most successful woman in the history of open-wheel racing.
Throughout her career, Danica earned as much as $12.2 million. A portion of it came from her endorsement deals with companies like Nationwide Insurance, Coca-Cola, Chevrolet, and Go Daddy. After retiring from the racetracks in 2018, Danica maintains her fortunes by pursuing other business ventures. Two of her most notable endeavors would perhaps be her brand of wine called "Somnium" and her very own clothing line, "Warrior by Danica Patrick."
Lewis Hamilton – $54 Million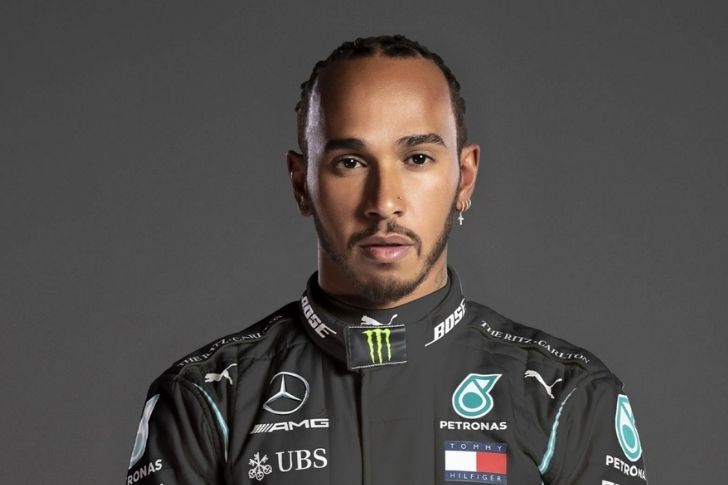 More often than not, a celebrity's fan base begins with their parents, the very first supporters of their dreams. Well, such was the case for Lewis Hamilton. At a young age, Lewis found a love for racing, which began when he joined local radio-controlled race car competitions. To support this, his father pulled no stops and made all the investments he could make to fulfill his son's dreams.
With that said, it sure looks like all that hard work finally paid off. After becoming a skilled go-kart racer, Lewis Hamilton landed the opportunity to join the professional leagues. Today, he is a Formula One Driver with an impressive record of seven World Drivers' Championship titles, an achievement he shares with former racer Michael Schumacher. Since then, Lewis earns around $42 million from races alone, with an additional $12 million coming from his endorsement deals.
Kirk Douglas – $400,000 (1965)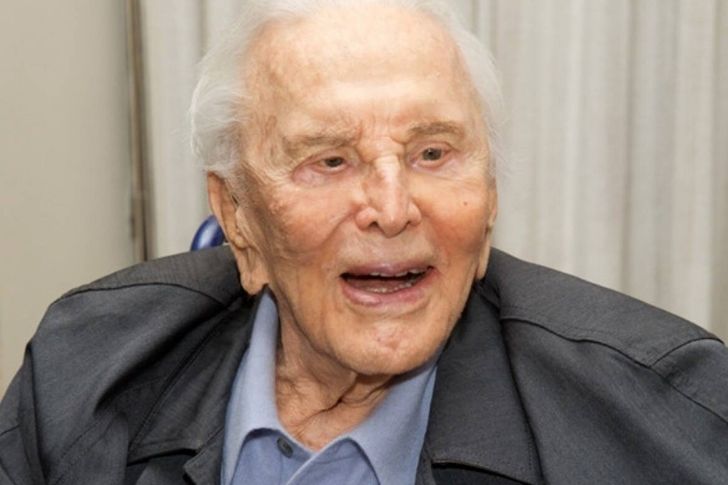 Through the years, numerous celebrities have played a vital role in giving life to the Hollywood industry. One such star is the late Kirk Douglas. During his childhood, he worked a variety of jobs, one of which was as a newspaper delivery boy, to help with his family's needs. All this hard work and discipline eventually helped shape the work ethics and principles he followed when he became an actor.
Throughout his career in the entertainment industry, Kirk Douglas was often known for cranking his performances up to an 11. This was most notable with his portrayal of a defense attorney in Town Without Pity. Other films he starred in along the way include The Strange Love of Martha Ivers, Ace in the Hole, and Act of Love. With that said, Douglas' career also earned him quite a fortune, which, after including the effects of inflation, is undoubtedly worth more than a million dollars today.
O.J. Simpson – $300,000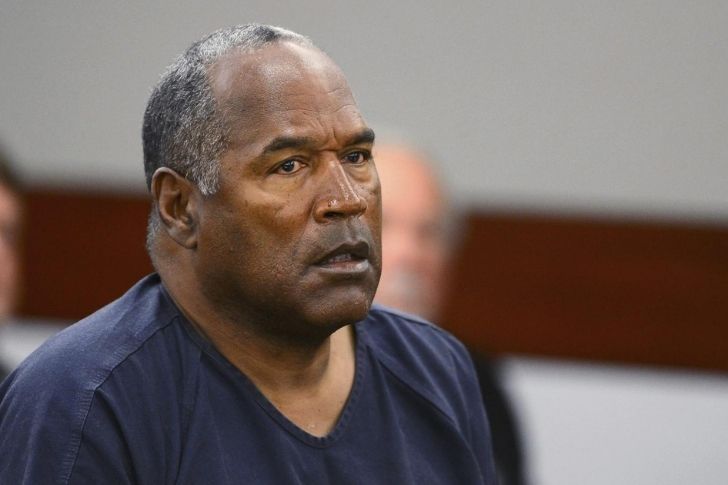 O.J. Simpson got out of jail in 2018, not because of the highly publicized trial of 1997 but for a 2007 armed robbery charge in Las Vegas. When he got out, he said that he believed he served his sentence as respectfully as he could. Apart from serving his sentence, he also invested $5 million on a personal pension—a wise money management decision for the former football player. He has debts to pay and most of his other income would be allocated for the creditors, but his social security could not be seized—providing him with some monetary fallback, at least.
He is estimated to earn about $300,000 a year, with pensions coming from the NFL and the Screen Actors Guild. If he does not live a very extravagant life, the annual pension should be enough for him. He just has to make sure that all creditors are satisfied with his payments so he won't have to declare bankruptcy.
Bob Barker – $10 million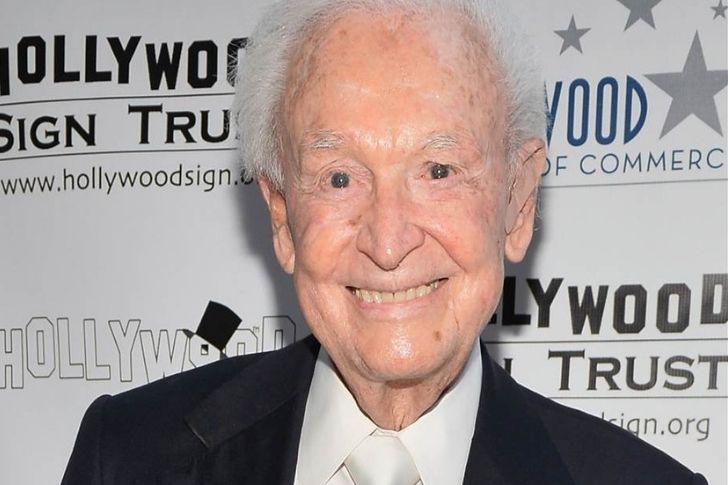 He has since retired from hosting The Price is Right, but before that Bob Barker celebrated his 50 years in the TV industry. He first worked part-time for a radio station while he was obtaining his degree in college. Later on, he pursued a career in broadcasting and eventually landed his own radio show. Testing the waters further, he also started hosting for game shows and both the Miss USA and Miss Universe pageants in the late 1960s to late 1980s.
For the last month of his hosting career, it was reported that Bob earned about $10 million a year. Now that he is retired, he probably earns less than that, but still gets a significant amount from his social security benefits and pensions. He is also still probably drawing royalties from his autobiography, Priceless Memories, which was published in 2009. Bob is also a known animal activist. He is such a believer that he even donated $5 million to the Seas Shepherd Conservation Society so that the organization could purchase a ship that could intercept whaling boats.
Pierce Brosnan – $10 million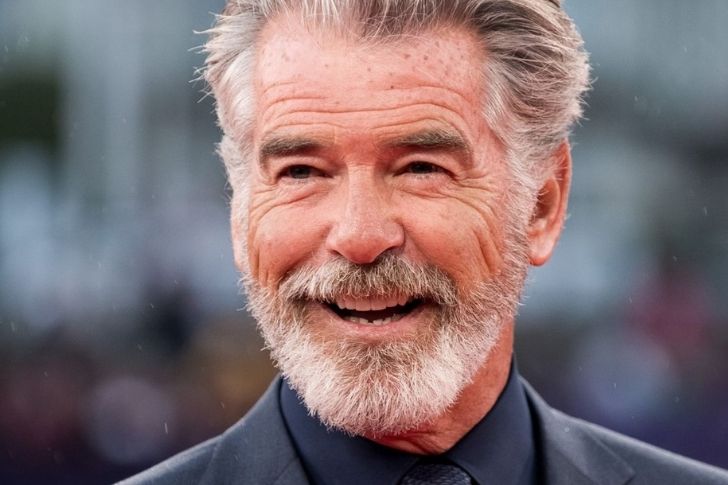 The charming actor Pierce Brosnan is quite popular for his versatile acting. He can make anyone cry or even feel suspense whenever he is cast on various action films. Among his notable works includes Tomorrow Never Dies, The World Is Not Enough, and Laws of Attraction. As James Bond, he has earned the respect of many celebrities in Hollywood. Estimates point to Pierce earning about $10 million a year.
It is interesting to note that out of his total net worth of $200 million; about $48 million comes from his earnings as James Bond. The actor also displayed excellent strategies in making investments when he purchased a foreclosed Malibu property in 1996, which he flipped and sold in 2012 for $2.6 million. If he does this all the time, he is never going to run out of money. The Brosnans own a variety of real property all over the US, including in the island state of Hawaii where they would usually go for vacation.
Ronnie O'Sullivan – $11.05 million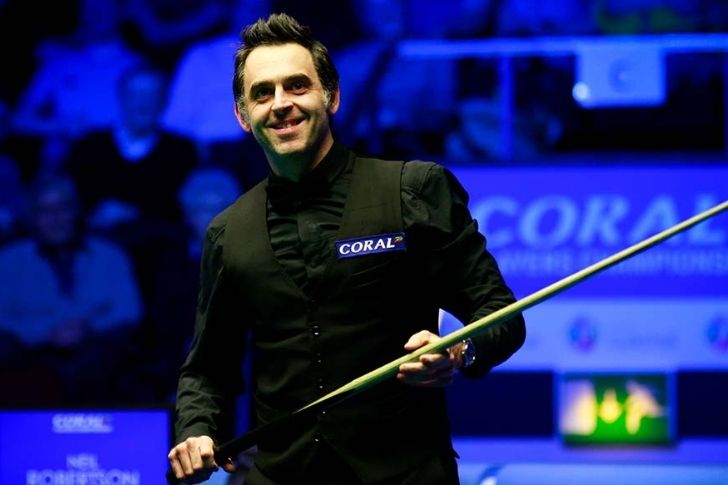 Born in West Midlands, England, Ronnie O'Sullivan now plays for the country of Essex. He is a professional snooker player and a six-time world champion. He is currently active in the sport and holds a record seven-time Master's champion. As a record holder, we can expect that Ronnie gets paid a lot. It is no surprise, therefore, that he earns about $11.05 million annually according to the latest data on snooker earnings.
Just for the calendar year 2019 to 2020, Ronnie earned almost half a million from all the competitions he fought in. The snooker player, however, said in an interview that he is never after the titles, but he did appreciate the quick money he got from it as it afforded him to pay for student loans and fees. He also does not see himself making a long-time career out of this sport, so we might see him try out another career soon.
Mick Jagger – $24 million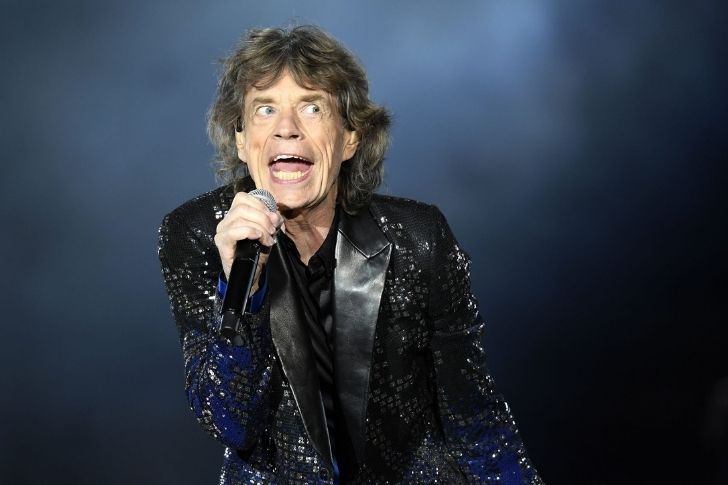 Mick Jagger's career spans over five decades and a good portion of his fame can be attributed to being the founder member of The Rolling Stones. He was said to have been an influence on the history of rock and roll. His distinctive voice and character that typically goes counterculture have earned him both positive fame and infamy. Mick is also quite notorious for the various relationships he had over the years. He was also knighted for his many contributions to the music industry.
What is good is that he had not only accumulated ex-girlfriends, but also wealth over time. He now has an estimated net worth of $360 million, earning about $58.2 million annually. Most of the money would have come from the records he sold from the 1960s onwards and earnings from when he appeared on films like Running Out of Luck and Mayor of the Sunset Strip. We hope that he sets aside a good portion on investments for retirement so that he and his eight children would benefit in the long run.
Kyra Sedgwick – $350,000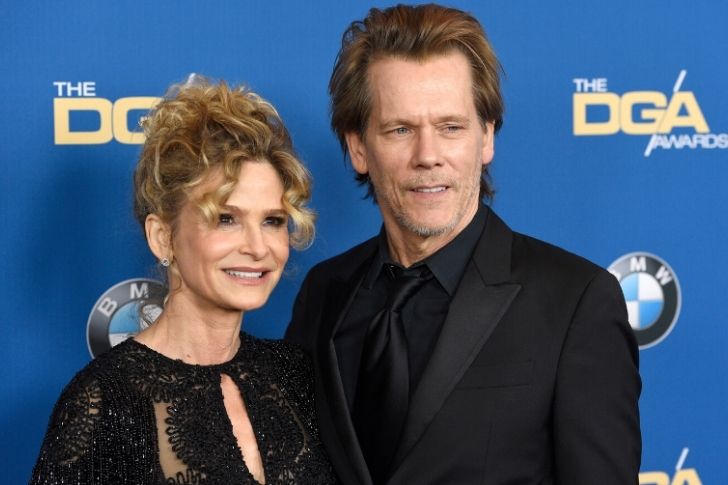 Kevin Bacon's wife, Kyra Sedwick, is a producer and actress who has appeared in various films and TV series including Born on the Fourth of July, The Possession, and The Game Plan. She also appears regularly on the sitcom Brooklyn Nine-Nine. She is also set to play Jain Raines on the comedy pilot My Village, which is expected to happen this 2021. Kyra has historical roots having descended from the Sedgwicks—one of whom was William Ellery, a signer of the Declaration of Independence.
After graduating with a theater degree, Kyra pursued a career in TV and film, where she slowly earned money over the years. She now has an estimated net worth of $16 million and is drawing an estimated salary of $350,000 annually. She has also been married to Kevin since 1988 and with their combined net worth, they would not see bankruptcy soon. The couple just needs to make sure they make the necessary investments for income continuity.
Max Baer Jr. – Unknown Value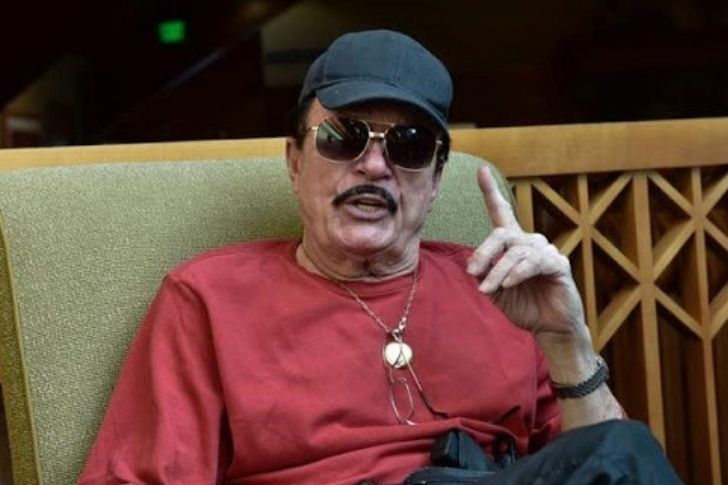 The Beverly Hillbillies actor Max Baer Jr., is an actor, comedian, and director who first debuted on the movie Goldilocks and the Three Bears. He has also appeared on TV series like Love, American Style, and Vacation Playhouse. He was typecasted though after Hillbillies was canceled and found it difficult to navigate the TV industry. Max moved on to motion pictures, behind the camera this time, as a director. He also has a knack for business and attempted to redevelop a former Wal-Mart location to a themed casino, but it failed.
While some ventures failed, he did acquire money over the years and now has a net worth of $60 million. It is not known who much he earns on an annual basis but seeing how his money jumped from $50 million in 2019, it is safe to assume he earns about $5 to 10 million a year. He most likely made investments that have allowed him to collect profits now that he is retired from Hollywood.
Al Pacino – $ 6.5 million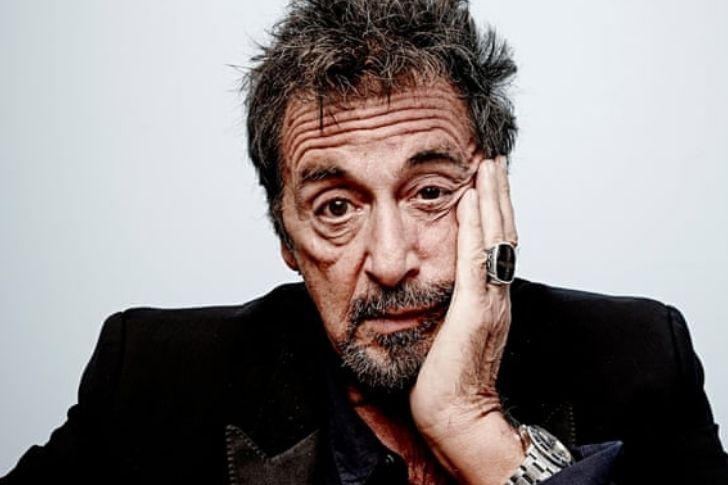 Al Pacino's career, like some celebrities on this list, also spans over five decades. It is not a surprise though considering his versatility and skill as a filmmaker and an actor. His reputation started to rise when he appeared in the movie The Panic in Needle Park. In Scent of a Woman, he played the role of a blind military veteran and his performance in that film earned him an Academy Award for Best Actor.
Through the years, the actor has appeared in various movies and also started making films by directing and starring in the documentary Looking for Richard. These other ventures made him earn a lot of money which accumulated to $120 million for the last financial year. When he played Shelley Levene on Glengarry Glen Ross, the actor was reportedly paid $125,000 per week plus profits. That would amount to at least $6.5 million annually! Given the degree of his dedication, it was worth it.
Jim Carrey – $14 million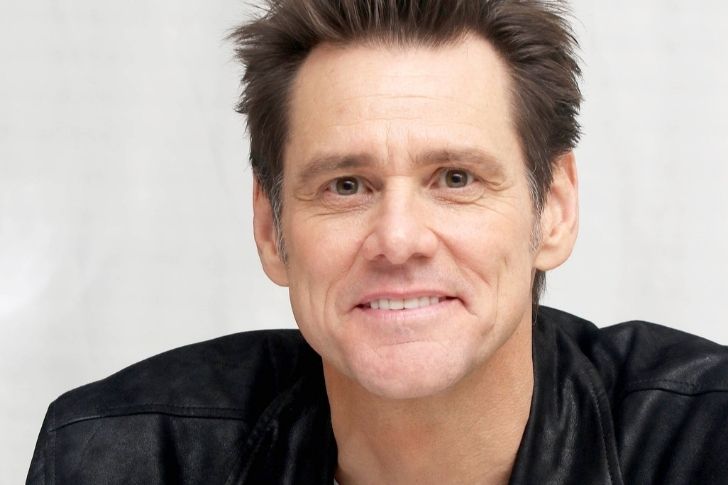 We know that Jim Carrey is well-loved by his fans and that he has starred in many movies over the years. Some of his more famous works include Yes Man, Kick-Ass 2, and Bruce Almighty. He rose to fame from 1994 to 1997 and received critical acclaim from 1998 to 2006. Over those years he was able to cement his legacy as a comedic actor. His reputation took a dive, however, when he got slapped with lawsuits in 2016, but his lawyers were able to have the cases dismissed.
From 1994 to 2008, Jim earned about $200 million in salaries and bonuses. That translates to a $14 million annual salary. In the next decade after that, he most likely earned another million and has earned about $300 million cumulative just for movie salaries alone. He most likely has passive sources of income as well that are providing him returns on a yearly basis.
Tim McGraw – $38 million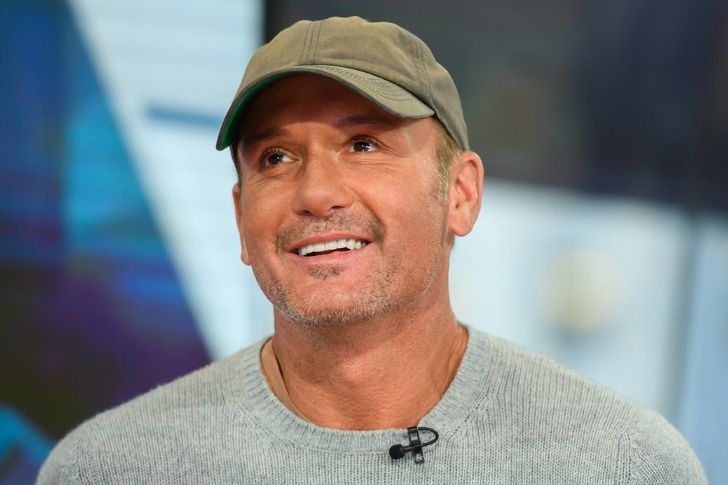 With his wife Faith Hill by his side, Tim McGraw could do almost anything. He has released many songs over the years that reached the number one spot on the Hot Country Songs and the Country Airplay charts. The singer also won 14 Academy of Country music awards. One of his most financially rewarding ventures however was the Soul2Soul II Tour, which he did with his wife. Also, with more than 80 million records sold worldwide, Tim is given credit as one of the best-selling music celebrities of all time.
It does not come as a surprise therefore that he earns about $38 million per year and has a net worth of $85 million. His earnings alone from the 2010 tour was at $42.9 million. Tim and Faith certainly have made so much over the years and we hope that they have put some of that money into a reliable home security system that could protect them and their family.
Jason Momoa – $1.33 million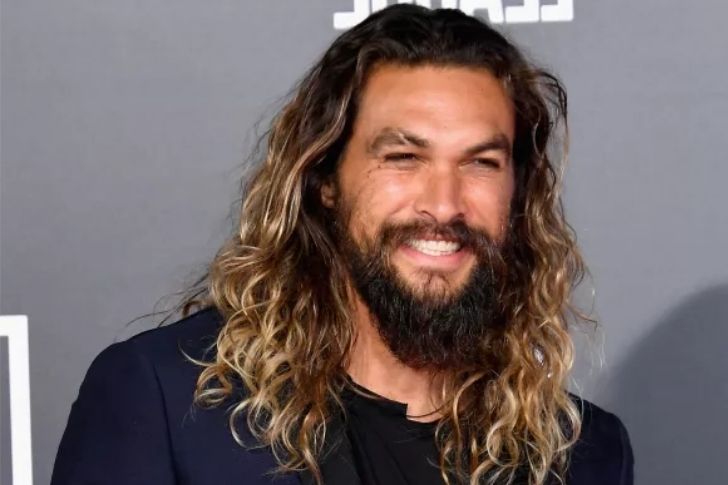 High-profile actor Jason Momoa has been in many high-budget projects recently, among them is the HBO fantasy series Game of Thrones and Aquaman. He is also set to play Duncan Idaho in the upcoming film Dune. Jason has a reputation for taking his roles seriously and when he was cast to be Ronon in Stargate Atlantis, he had to learn martial arts. Now, he is a practitioner of Brazilian jiu-jitsu so we better not mess with him.
The actor has accumulated a decent $8 million net worth today and it is estimated that he earns about $1.33 million yearly. It is interesting to note that for Aquaman, he earned $14 million. That amount is likely to get bigger when he and his lawyers go over the payment terms for the 2022 Aquaman sequel. Let us hope that Jason sets aside a good portion of his money for passive income-generating ventures.
Niki Lauda – $3 million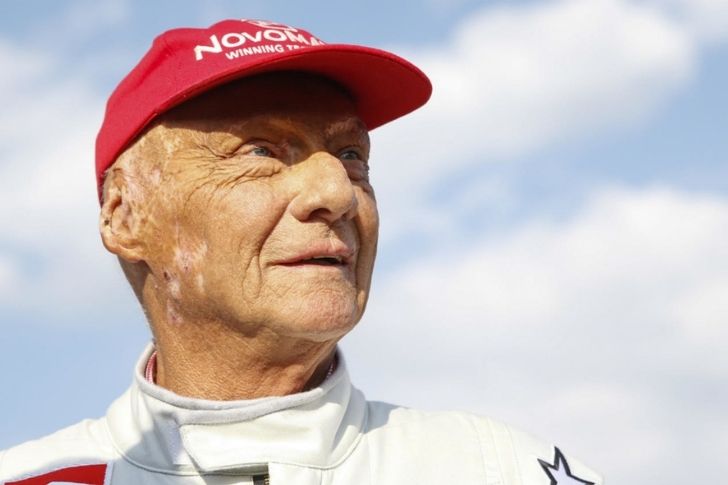 Former aviation entrepreneur and Formula One driver Niki Lauda was famous for winning the F1 World Driver's Champion for three years, in 1975, 1977, and 1984. He also held the record of being the only driver in history to be champion in both McLaren and Ferrari cars. Niki also displayed business savvy when he founded and managed three airlines, Lauda, Lauda Air, and Niki. He lived a fulfilling life and passed away peacefully in his sleep on May 20, 2019.
He left some fortune when he died as he had accumulated about $200 million at that time. This came from his earnings from racing, acting, and his business enterprises. He reportedly earned an annual salary of $3 million according to his contract with McLaren. The car manufacturer made a good investment in him as Niki surely helped the brand become more popular not just among car racers, but also among celebrity car enthusiasts.
Gordon Ramsay – $45 million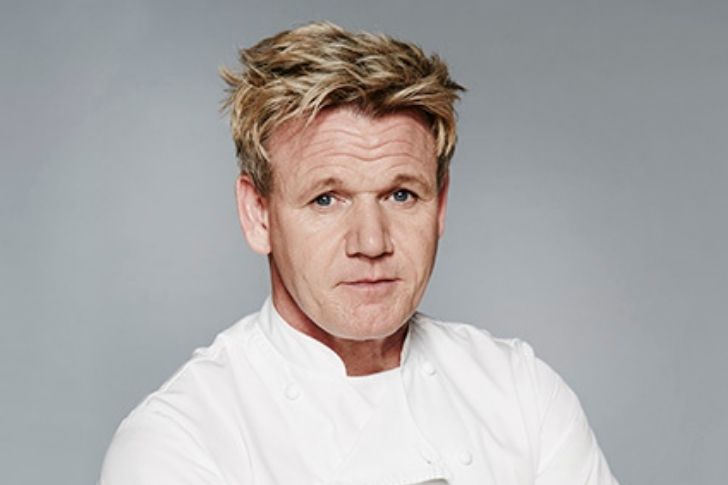 What do Shakespeare and Gordon Ramsay have in common? Well, both of them were born in Stratford-upon-Avon. Both also loved food (well, most likely). In line with his reality TV show personality, Gordon has a reputation of being blunt, even incisive when making comments. Others see this as being arrogant, while some see it as just being straightforward to a great degree. He rose to fame for being in competitive cookery shows like Hell's Kitchen and Ramsay's Kitchen Nightmares.
Forbes estimated his total earnings to be at $70 million in 2019 and that is to be expected given his restaurant and media empire. Estimates of his annual earnings point to around $45 million. He is not all about earning money though. Even though his personality on TV is usually harsh, the celebrated chef is actually very philanthropic. He has donated a portion of his wealth to organizations like the Scottish Spina Bifida Association and the VSO.
Rowan Atkinson – $1.7 million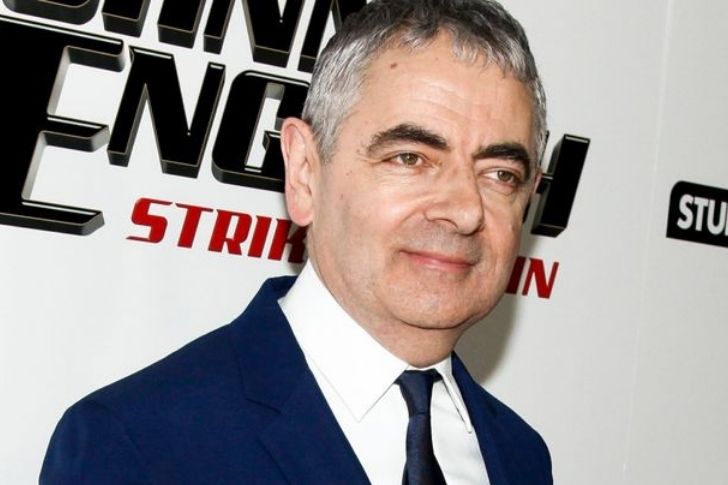 Who does not know Mr. Bean? Everyone does. While Rowan Atkinson has played so many roles in the many years he has been on TV, it is perhaps his portrayal of Mr. Bean that stuck with fans. He has, however, appeared in other films like Never Say Never Again, The Witches, and the Johnny English series. Rowan had been given credit as among the funniest actors of all time and for his contribution to drama and charity, he was appointed a CBE in 2013.
The actor has various ventures that serve as his cash cows. Among them are his production company, Hindmeck, which is very successful. He is the sole director and he paid himself about $1.7 million annually. Due to his wealth, it is not a surprise that Rowan also invested in real estate properties and various cars. What is his net worth today? The actor is worth about $130 million today—more than enough for his needs.
John Travolta – $22 million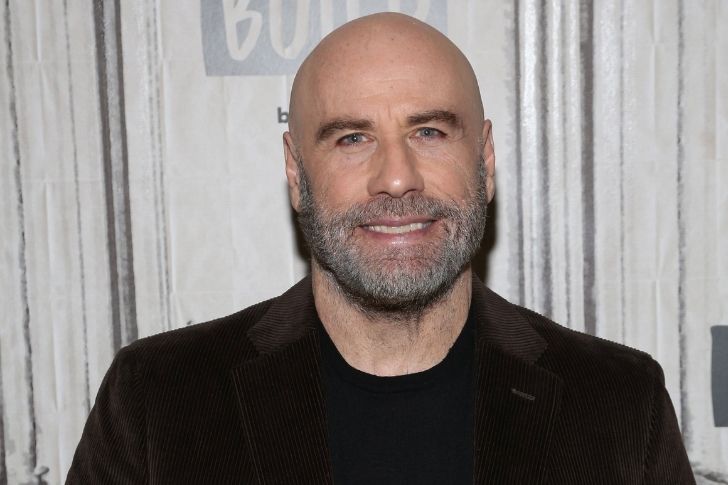 John Travolta is one of the biggest stars in Hollywood and has been performing on camera for movies and TV since the 70s. It shouldn't be a surprise to know that John has captivated millions of fans around the world with his outstanding performances in hit films. By profession, John is a producer, actor, singer, and dancer, which makes him a multi-talented celebrity with lots of flexibility when auditioning for roles.
John has a net worth of around $170 million and that's not even counting the financial investments he's maintaining in private which would make the total number even higher. With a salary of $22 million a year, John can provide for his family at present and for the generations to come. It would be great to see John act on the big screen again but it seems that the actor is on a hiatus at the moment.
Sam Elliot – est. $1 million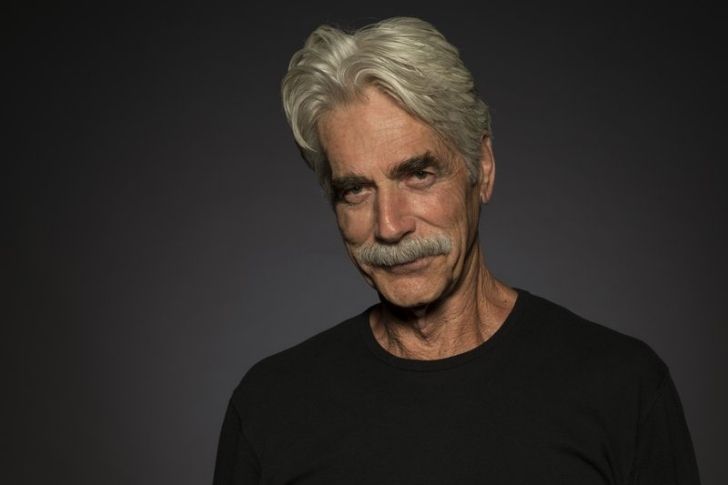 Samuel Pack Elliot is an American actor who is best known for his work in Western movies and for his large burly stature and mustache that make him one of the most iconic faces in Hollywood. Sam's specialty was acting in rugged Western action films and the genre certainly rewarded him with a lot of money. However, money shouldn't be a problem for Sam in the near, foreseeable future as his net worth is said to be around $16 million.
It can be deduced that the actor makes around a million a year, given the large expenses and upkeep of his properties, investments, and family. At 76 years old, Sam is nearing the end of his career and will need to think about retiring soon. There might be room for a few more cowboy films before he finally leaves the industry.
Ron Howard – $10 million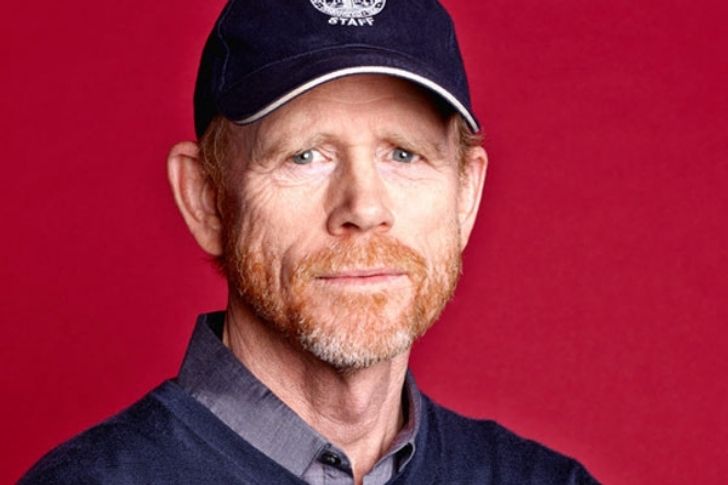 Ron Howard is an award-winning actor, director, and producer that has been in the industry for decades. Ron was a child star growing up and he got his first exposure on the famous Andy Griffith Show. The show gave him the necessary training to have a successful career. As an adult, Ron got cast in one of George Lucas' films, American Graffiti. After his first successful movie role, Ron would then accept the role of Richie Cunningham in the TV series, Happy Days.
As a director, Ron also showed that he had exceptional talent in making blockbuster movies. His first big film was Night Shift, and it starred celebrities such as Michael Keaton, Shelley Long, and Henry Wrinkler. After his big directorial break, he directed Splash, Cocoon, Apollo 13, The Da Vinci Code, In The Heart of the Sea, Rush, Angels and Demons, Inferno, and many more. Ron's recent salary was $10 million for The Dilemma and another $10 million for A Beautiful Mind. With these kinds of paychecks, Ron certainly needs a capable financial advisor to help him manage his riches.
Anderson Cooper – est. $10 million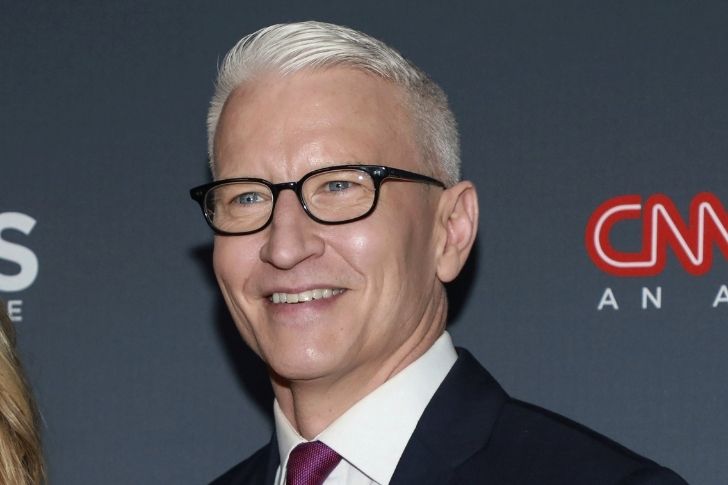 Anderson Cooper is the famous anchor and host of CNN's Anderson Cooper 360, which is a show that not only goes unfiltered with its news updates but goes beyond the normal standard for giving headlines to the general public. Anderson has always been on the receiving end of many awards and the thirteen Emmy Awards under his name is a testament to his skill and talent as a news anchor.
Today, Anderson has already amassed a huge fortune and has a net worth of $110 million. This number is already in question with his recent inheritance of his mother's estate. The property he inherited is valued at around $1.5 billion, which makes Anderson's $12 million annual income look like student loans. Anderson has heavily invested in real estate, which will appreciate over time and add to his overall net worth.
Stacy Keach – $500,000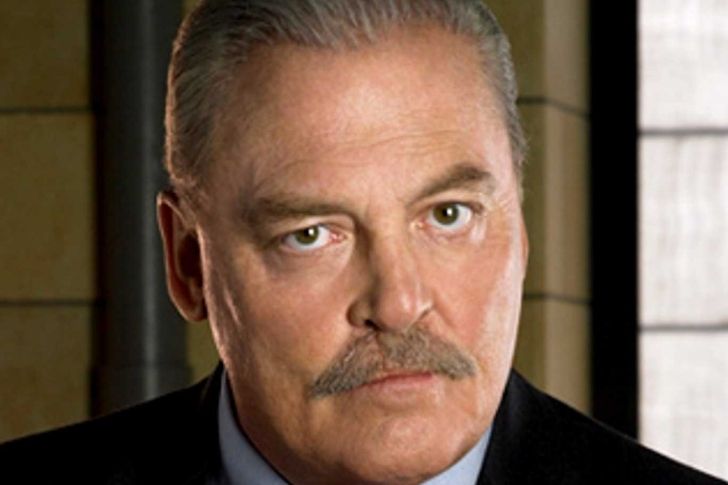 Stacy Keach is a veteran American actor and voice actor that has had many acting credits over the course of his career. People know him for his roles in movies that are related to law enforcement or private detective work. Stacy first gained popularity when he played the lead role in box office hits such as Fat City and The Ninth Configuration. Aside from being a successful Hollywood actor, Stacy is also an esteemed pianist and composer who's written many popular pieces.
Since his start in 1964, Stacy has amassed a large amount of money and with such a huge bank account, money management will definitely be something he'll need to work on. Stacy is also an educated man with a Master's Degree in Fine Arts from the Yale School of Drama, which explains his exquisite technique in delivering outstanding performances to his fans.
Whoopi Goldberg – est. $5 million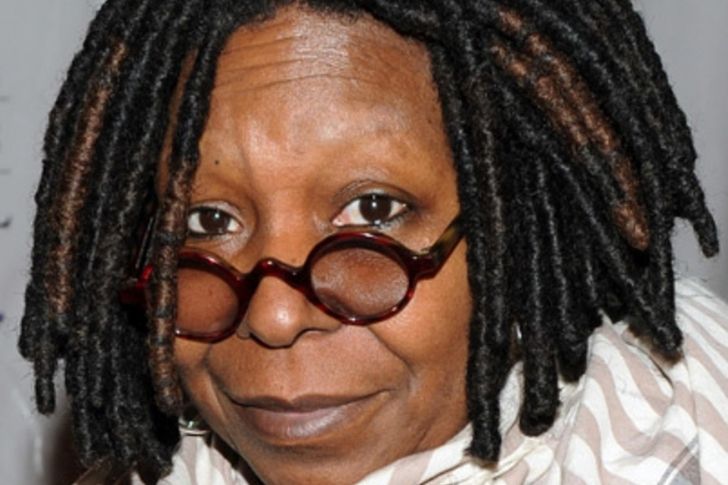 Whoopi Goldberg is one of Hollywood's most beloved celebrities and her legacy in the industry was cemented by her natural talent for making people smile and laugh. Whoopi is a renowned comedian, actress, producer, TV show host, and advocate for human rights. One of the most notable achievements of Whoopi is her reputation as a one-woman production team. She won a Grammy Award for Best Comedy Recording.
All these endeavors have allowed the talented Whoopi to amass a whopping $45 million net worth — she also earns around $5 million a year from her royalties and financial investments. Whoopi is reported to have many productions in the works for the upcoming years and her estimated net worth and salary will most likely increase as well. We can't wait for her next film — we're just hoping it doesn't involve singing nuns because that role was done to death.
Vanna White – $4 million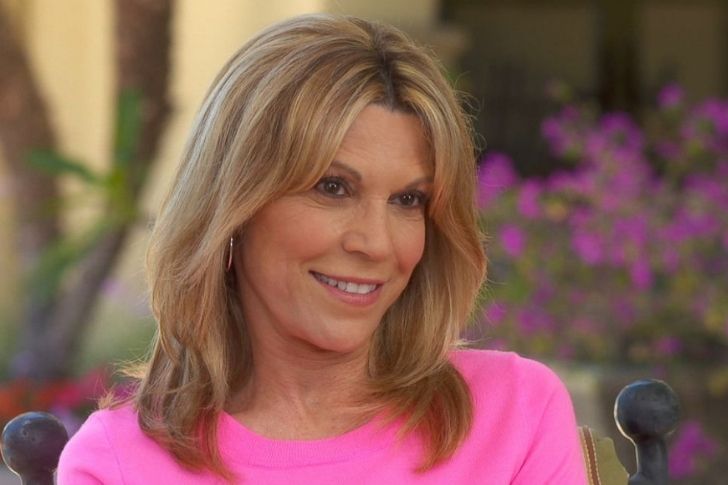 Vanna White is one of the long-time hosts of the popular American TV show, The Wheel of Fortune. However, it is also worth mentioning that Vanna worked as a professional model for a long time before actually pursuing a career in television. As a fresh graduate from high school, Vanna knew she wanted to chase her dreams of being a model so she enrolled herself at the Atlanta School of Fashion and set her goals of growing her career there.
However, Vanna experienced heartbreak when her mother was diagnosed with Ovarian cancer. She went on hiatus after this. When she came back to Hollywood, Vanna found moderate success in films such as Gypsy Angels, Looker, and Graduation Day. In the later part of her career, Vanna got chosen out of 200 applicants to join Wheel of Fortune. Today, Vanna enjoys the savings from her $4 million per year salary and has created an empire from the fruits of her past investments.
Michael Strahan – $10 million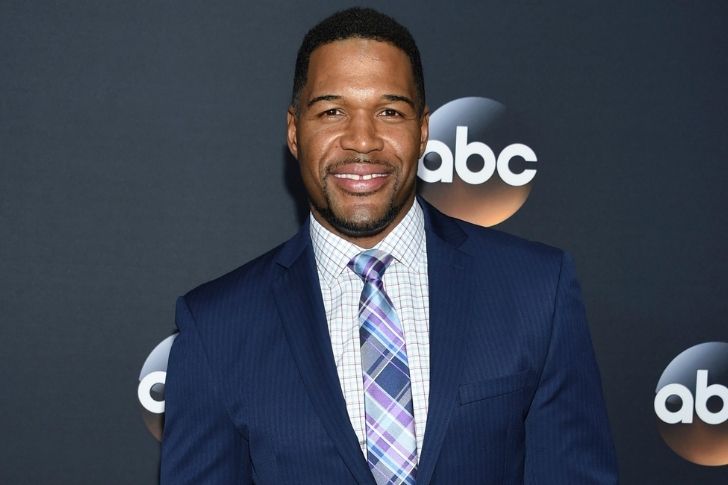 Michael Strahan used to be a professional NFL player before retiring and deciding to pursue a career in TV. There aren't many athletes that find success in Hollywood after their time in professional sports. However, Michael proved to everyone that he had more than just physical gifts. Talking about Michael's achievements in the NFL, he set the record for most sacks in 2001 and also won a Super Bowl Championship in his retirement season in 2007.
After his time in the NFL, Michael wanted to stay in the limelight and try his mettle in the entertainment business. After everything was said and done, Michael found himself in a comfortable position as an analyst for Fox NFL Sunday. He also became a co-host for Live!, as well as Good Morning America. Michael's financial investments were made possible by his $10 million per year salary, which was updated in 2015.
Tony Beets – est. $100,000-$200,000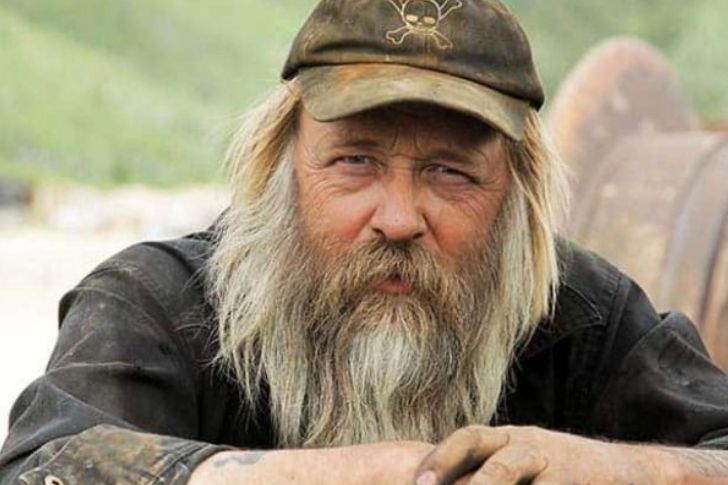 Tony Beets is a famous Canadian gold miner from the TV show, Gold Rush. However, it's worth noting that Tony was mining long before his appearances in the TV show. He hails all the way from the Netherlands. Tony's fortune skyrocketed when he decided to become a reality TV star and to date, his net worth is around $15 million. Tony's gold finding skills are second to none and the show has highlighted many times that he wasn't just there just to perform for the camera.
The Canadian legend has had a successful run on the show since season 2, appearing on more than sixty episodes of the entire series while earning at least $100,000-$200,000 per episode, not including the earnings he gets from mining. For miners like Tony and the rest of the crew, money management is definitely a must to maintain their wealth.
Ainsley Earhardt – $400,000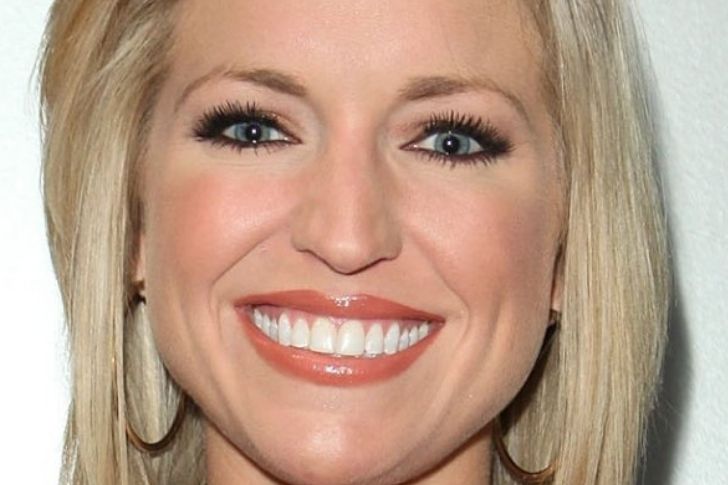 Ainsley Earhardt is one of America's best-selling authors and has held bragging rights for that label three times over with her popular books. Ainsley is also a famous journalist, anchor, and correspondent for Fox News while also having her own segment on Hannity called, Ainsley Across America. The start of Ainsley's career began when she was a student at the University of South Carolina as she got hired as a reporter for WLTX-News 19.
After graduating, Ainsley moved to San Antonio, Texas in 2005 to take on the role of a weekly news anchor on KENS-TV Eyewitness News This Morning. After two years, Ainsley decided to move again and this time her journey took her to New York. She finally joined Fox News Channel and has been lending the program her skills and talents ever since. Ainsley is reported to have an annual salary of $400,000 with a net worth of $5 million. Ainsley's knowledge of current trends in business and the economy has allowed her to make strides in different businesses through investment planning.
Kylie Jenner – $600 million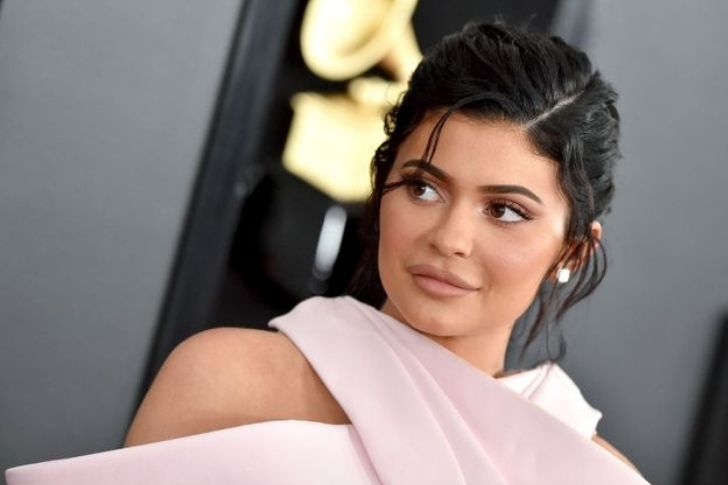 Kylie Jenner is part of the reality TV show family, Keeping Up with The Kardashians. She grew up privately in the shadow of her famous family members. However, Kylie proved to everyone that reality TV wasn't the only niche where her talents could shine. Kylie utilized the popularity she gained from her family to start her own media-empowered cosmetics company, Kylie Cosmetics. This proved to be one of the biggest decisions of her life and has since become an inspiring story to many young entrepreneurs.
As of 2020, Kylie has topped Forbes' list of highest-paid celebrities with a whopping $600 million, making her one of the youngest self-made billionaires in history. With a fortune like that, it's no surprise that Kylie spends conspicuously and has no need for any loans. We're sure her net worth will increase further in the near future.
Tyler Perry – $80 million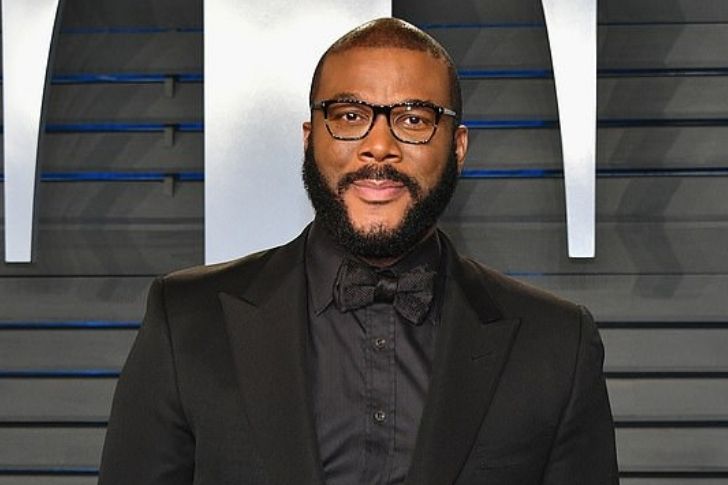 Tyler Perry has one of the most unique and inspirational stories that Hollywood has heard of, and taking a look at how he has built his gargantuan fortune gives people an idea of how he became successful. In 1992, a young Tyler took the biggest leap of faith by taking his entire life's savings of $12,000 to start an entertainment venture. The venture was in the form of a play called, I Know I've Been Changed.
After many struggles and hiccups along the way, Tyler managed to attain a net worth of $450 million. After trying many professions, from being a playwright, actor, screenwriter, director, and producer, Tyler has definitely set the bar higher for celebrities looking to expand their fortune in different kinds of financial investments. As of 2016, Tyler has an annual salary of $80 million, which puts him among the highest-earning celebrities on this list.
Howard Stern – $90 million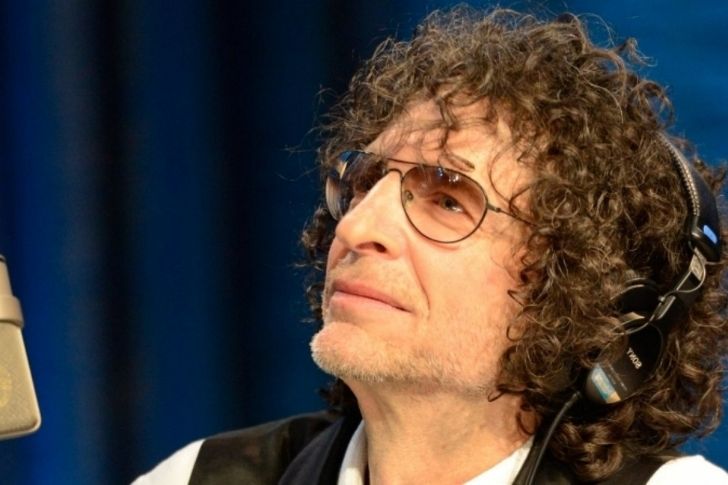 Howard Stern is notorious for being one of the highest-paid radio hosts of all time and has gained the admiration and support of many fans all over the world because of his hilarious and overblown antics. Howard's behavior is like no other. He sometimes displays no regard for social decorum, and this makes him a huge hit among like-minded listeners. However, Howard has said several times in public that he regrets the way he acted in the past, especially with how he treated guests on his shows.
The self-proclaimed King of All Media may be ashamed of his past behavior but his personality has allowed him to amass an incredible $650 million net worth and his recent annual salary is estimated to be $90 million. Howard's amazing career has allowed him to eliminate the need for title loans or business loans as he can afford literally anything he desires.
Jay-Z – $53 million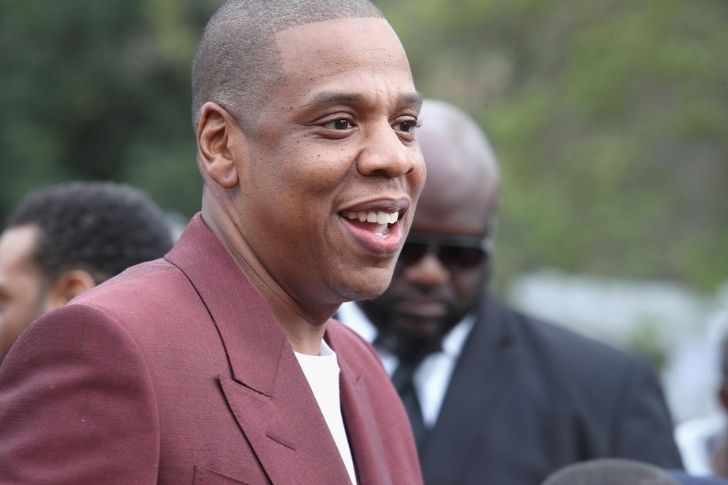 Shawn Corey Carter, who is more famously known as the Jay-Z, is a songwriter, producer, and veteran rapper that has been in the game for more than three decades and is considered to be one of the greats hip-hop artists in the world. Jay-Z grew up in the notorious Marcy Projects in Brooklyn, which was considered to be one of New York's highest crime areas. Using rap and music as an escape, Jay-Z saw that he had the talent and potential to become someone greater than he was and pursued a career in hip-hop as a result.
Jay-Z's big break came in 1989 when he first appeared in Yo! MTV Raps. As a result, his career has been growing ever since. Today, Jay-Z along with his wife Beyonce, own a multi-billion-dollar empire with his most recent salary being $53 million. An incredible feat considering the fact that Jay-Z has kept adding to his investment money since his career started.
Tina Turner – $250 Million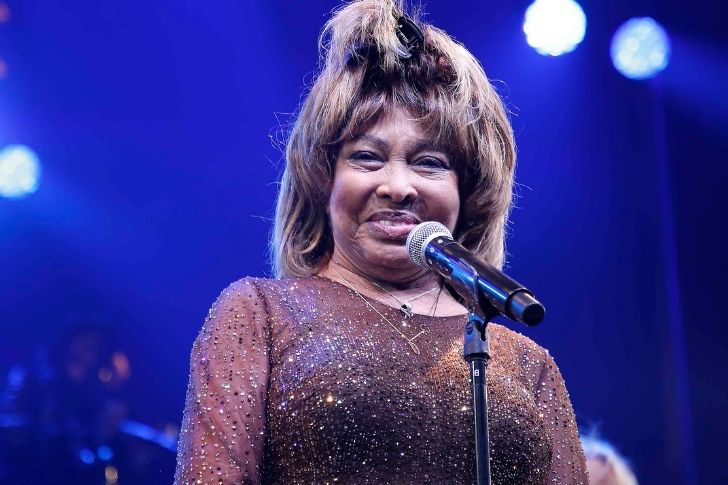 Tina Turner is undoubtedly one of the most iconic and legendary performers in music history. From singing to writing her own songs, to dancing, and even acting, you name it! Fittingly, Tina Turner got dubbed as the "Queen of Rock 'n Roll." Tina Turner's first career breakout came during her stint as the Ike & Tina Turner Revue group's frontwoman. Turner later went on her own solo act and performance, which she became incredibly successful.
Tina was able to sell over 200 million records worldwide, and she currently has a $250 million net worth. She must have a financial advisor on her camp as Turner sustained her wealth without any major financial hiccups. Some of her notable albums, namely "Private Dancer," earned over $23 million as for salary. Tina Turner also had a different income stream coming in from her residencies and touring performances. Her Private Dancer tour alone earned over $7.1 million.
Diana Ross – $250 Million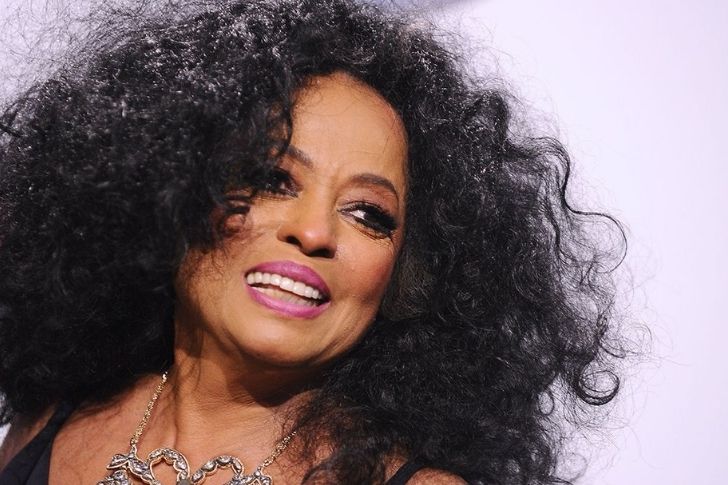 Diana Ross is another legendary and iconic American singer on our list. Besides being a world-renowned singer, she is also an actress and has been in several successful films, music projects, and touring performances. Ross started as a member of the group "The Supremes" back in the 1960s. She certainly used her stint with The Supremes to catapult herself into a successful solo career. Throughout her entire career, Diana Ross has made over $250 million.
Ross also had one of the most lucrative deals in music history after signing a $20 million contract for seven years with RCA Records. Diana Ross certainly deserves credit for cultivating her $20 million-contract into one of the highest net worths among music personalities today. Surprisingly, Ross hasn't slowed down in going on touring performances. The singer is still going on another world tour called "Top of The World Tour" in 2021. Don't expect Diana's salary and fortune to run dry anytime soon!
Wesley Snipes – $9 Million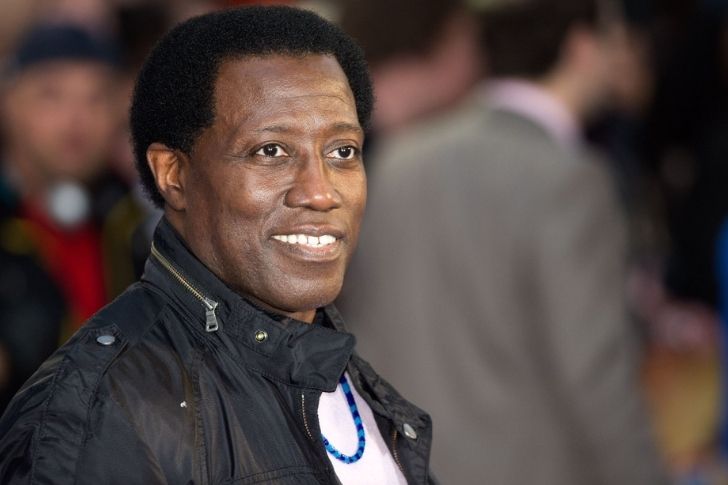 Wesley Snipes is one of the prominent actors in the 1990s and early 2000s. Besides being an actor, Wesley Snipes is also a film producer, author, and martial artist. You may have seen Wesley Snipes in films like White Men Can't Jump and Passenger 57. Some even give Wesley Snipes' role in Blade credit as the originator of comic book adaptations. He certainly led the way in that genre with his performance in the Blade trilogy.
Recently, Wesley appeared in the films The Expendables 3 and the 2015 action flick, The Player. Thanks to his outstanding performances, Wesley Snipes became an award-winning actor who accumulated hundreds of millions of dollars throughout his career. Wesley Snipes currently has a net worth of $9 million. This figure used to be bigger, but the actor had to pay around $23 million due to his tax cases. Snipes' movies were also top earners as the first Blade movie earned a whopping $131 million in the box office.
Oprah Winfrey – $3.5 Billion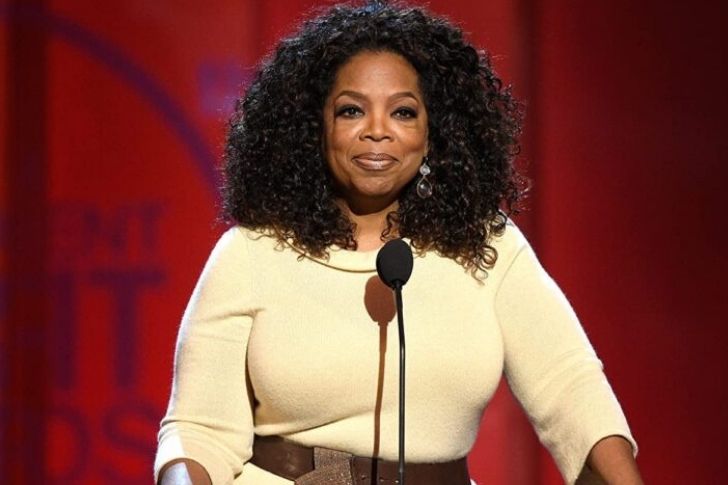 If you frequently watch TV for the past few decades, then have been able to watch some episodes of The Oprah Winfrey Show. It's undeniable that Oprah Winfrey has become one of the biggest and wealthiest American media moguls in the business. Of course, people widely recognize her as a television host. However, she's also an author and has been actively producing a good number of critically acclaimed TV shows for the past few years. It's no wonder she has been able to earn around $3.5 billion throughout her illustrious career as a media personality.
There's no doubt that the media mogul can buy anything she wants with that amount of wealth! Oprah certainly deserves all the credit as her financial, business, and career savvy allowed her to go from a $500K net worth back in 1985 into a $3.5 billion fortune by 2021. Don't expect to see this $3.5 billion figure run dry anytime soon as she's still earning a whopping $300 million annually!
Judith Sheindlin – $440 Million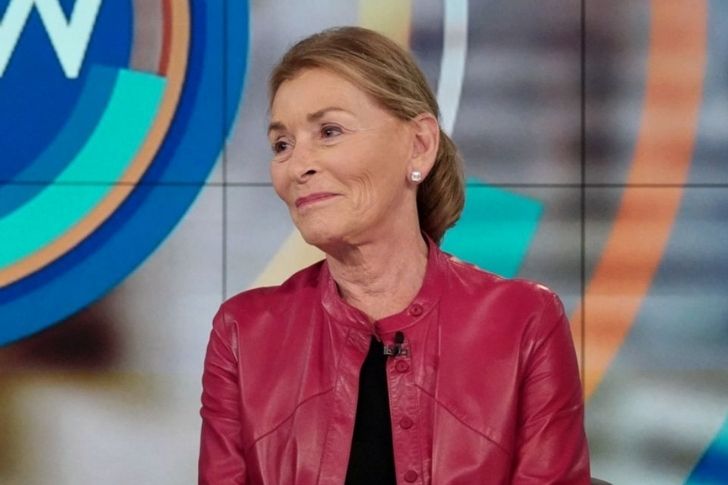 Judge Judy has been one of the longest-running shows in modern television history. The award-winning daytime show stars Judy Sheindlin, an American prosecution lawyer, presiding an arbitration-based court television series. Judy Sheindlin recently announced that the famous and iconic Judge Judy would end in 2021 and then launch another similar series called Judy Justice. Judge Judy has been raking up awards year after year and promptly catapulted Judy Sheindlin's net worth into a whopping $440 million.
She's even earning $47 million per year, making her one of the highest-paid television personalities in the modern TV scene. Judy Sheindlin deserves praise for using her profession as her leverage in a popular daytime show. She couldn't have reached the $440 million-figure working a regular day job. Given the massive success that her Judge Judy show had, Judy Justice definitely holds a ton of potential.
Tyra Banks – $90 Million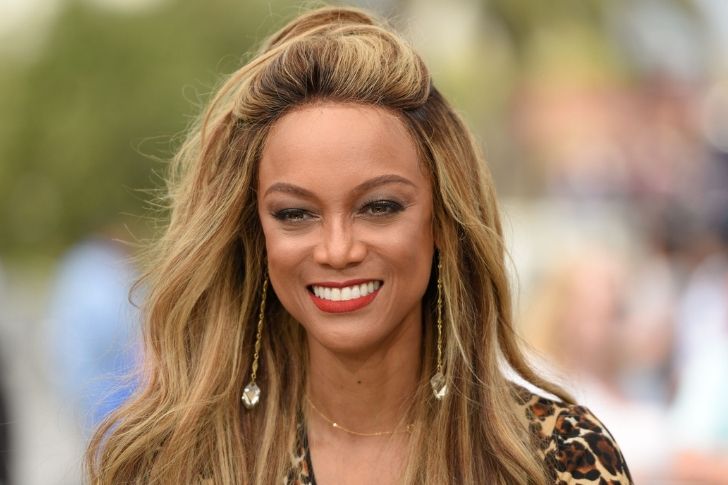 Tyra Banks is a well-known and celebrated model, actress, and businesswoman. She's also a television personality, appearing in various TV shows now and then. Tyra Banks undoubtedly had a successful modeling career. However, Tyra made more money in television. She currently has a net worth of $90 million and an annual salary of around $18 million! That's a lot more money than most of us can even imagine, so don't expect Tyra Banks to go broke over the next few years.
The former fashion model and media personality is known to live a frugal lifestyle. Her financial advisor even asked her to spend some of her money! She also doesn't have any destructive habits that can potentially drain her income stream. It's safe to say that Tyra Banks will continue to make and save more money over the next few years. She certainly will, as there's no shortage of TV commitments and appearances for Ms. Banks.
Barbara Walters – $170 Million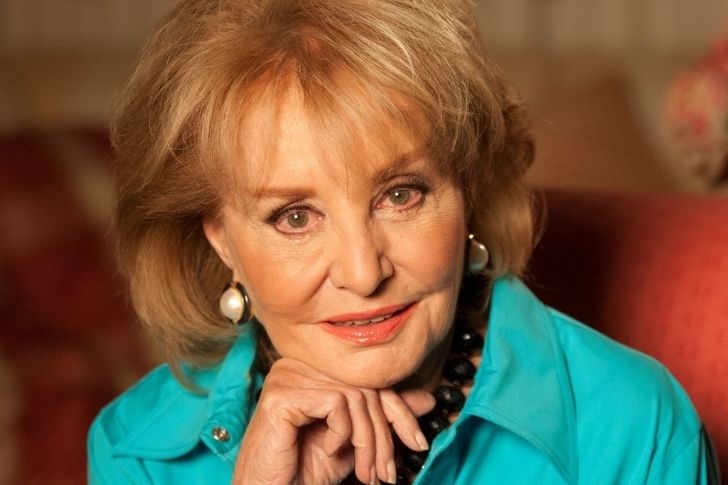 Barbara Walters is a tenured American television personality, broadcaster, author, and journalist. Walters has been able to host a good number of popular television shows such as "The View" and "20/20." Barbara Walters has indeed come a long way from her humble beginnings as a researcher and writer for the "Today Show" back in 1961. Since then, Barbara Walters has had a successful career becoming the first female to be a news broadcast co-anchor.
Barbara also stretched her reach into other platforms as the veteran journalist was also able to publish two books. With all the activity throughout her career, she was able to earn a fortune of around $170 million from career earnings and different investments. There's no doubt that her fortune mostly came from her salary as a news host. Walters was reportedly earning $12 million annually as co-host of "20/20."
Meredith Vieira – $45 Million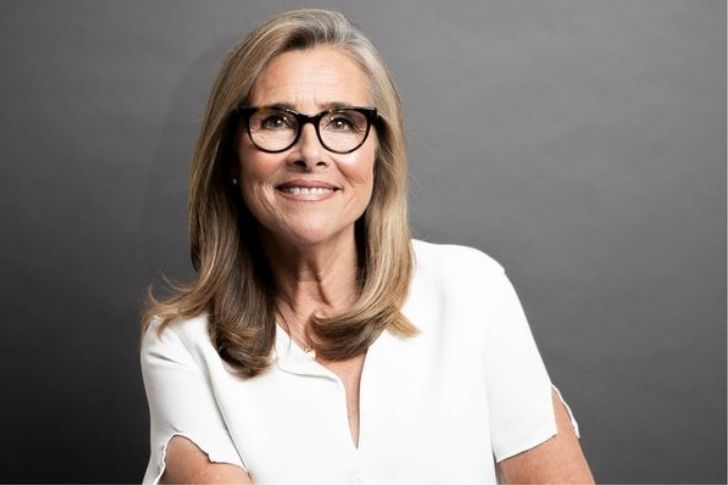 Another television personality on our list who's part of "The View" is Meredith Vieira. The "View" alum has also made her mark as an American broadcast journalist along with being a well-known TV personality. Meredith Vieira is most recognizable for her role in "The View" and as the co-host of "The Today Show." Some of Meredith Vieira's notable TV projects came in "Who Wants to Be a Millionaire" and the NBC morning news broadcast of "Today."
In turn, Meredith Vieira has made a substantial net worth of $45 million with an annual salary of $11 million. She'll undoubtedly need a financial advisor to help her with her finances. However, Meredith Vieira's fortune isn't about to run out any time soon. She still has a salary as the host of the on-going weekday game show "25 Words or Less." She still has a lot to offer, so we can't wait to see what the future holds for this veteran host.
Katie Couric – $100 Million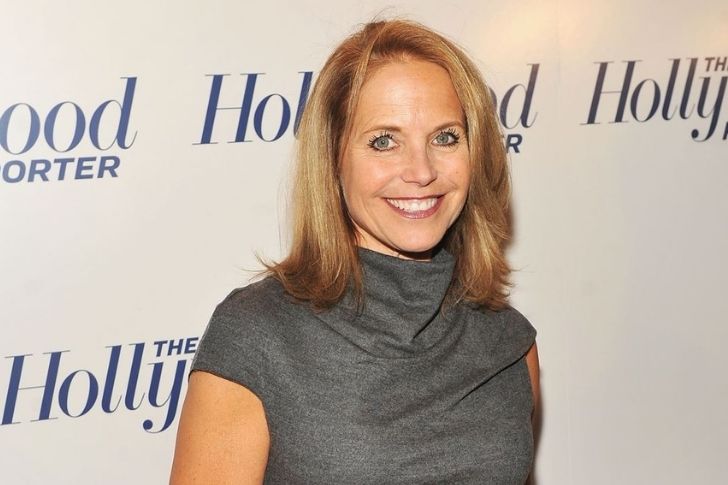 Katie Couric has been one of America's most recognizable journalists over the past few decades. However, in recent years, she has transitioned into being an online journalist, producer, presenter, and author. She's undoubtedly expanded her reach by forming Katie Couric Media. Katie Couric Media is a multimedia production and news company. Katie Couric also has numerous publications to her name. Throughout her career, Katie Couric has been able to work with the biggest companies in American broadcasting, such as NBC News, CNN, CBS News, and ABC News.
Because Katie Couric's skillset is sought after by big companies, it's only reasonable that she has a $100 million fortune. Kate Couric earns over $10 million a year from different income streams. She could make more if she decides to diversify a couple of money-making investments! There sure are genuine benefits that come with being a highly sought-after television and media personality like Katie!
Tommy Chong – $20 Million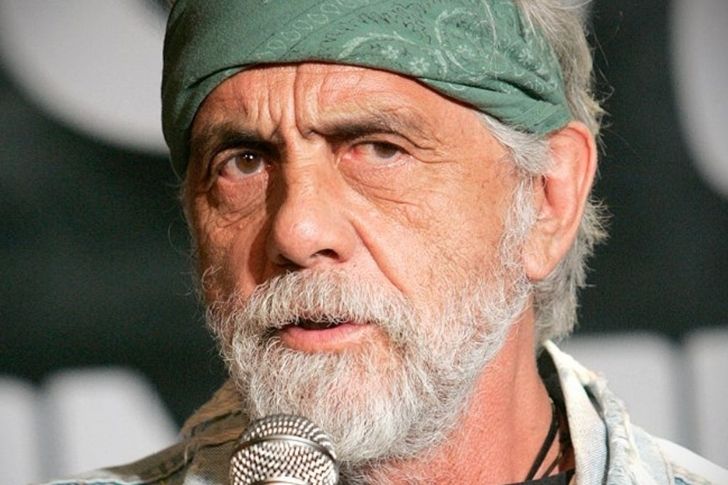 The legendary Tommy Chong is a famous Canadian-American writer, actor, director, activist, and musician. Tommy Chong's most notable performance is his iconic 1970s role in the film "Cheech & Chong." Tommy Chong also appeared in television series and shows, and his most memorable part was "Leo" in "That '70s Show." Since he had numerous film and TV projects back in the day, he became a naturalized United States citizen back in the 80s.
Tommy Chong numerous film and TV projects led him to earn over $20 million. Tommy Chong must have a financial advisor as he later put up his own line of businesses. There's certainly no reason to expect Tommy Chong's fortune to run dry over the next few years. The 82-year-old icon has a substantial net worth with a string of profitable businesses that he can easily rely on.
David Boreanaz – $30 Million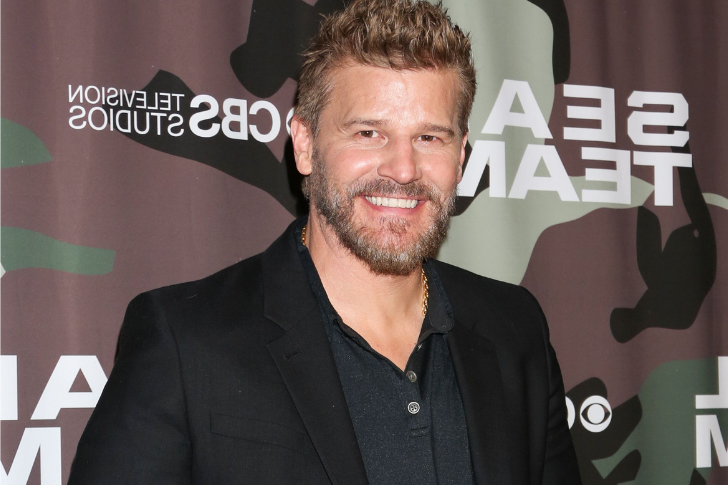 You might recognize David Boreanaz from the popular TV show "Bones," which aired from 2005 up to 2017. However, some David Boreanaz fans may not know that the "Bones" actor is also a TV producer and director who's had several TV projects under his belt. David Boreanaz starred as "Angel" on "Buffy the Vampire Slayer," earning him his first breakthrough. He currently plays the role of "Jason Hayes" in the running military drama television series "Seal Team" since 2017.
David Boreanaz has come a long way from the small roles he used to take back in the 90s. He's now earning around $250 thousand per episode. His net worth also sits comfortably at the $30 million figure. Since he still has a recurring role in "Seal Team," don't expect David Boreanaz's pockets to go empty anytime soon. Boreanaz is undoubtedly poised to add more films and TV projects to his acting and directing credit over the next few years.
Larry Bird – $75 Million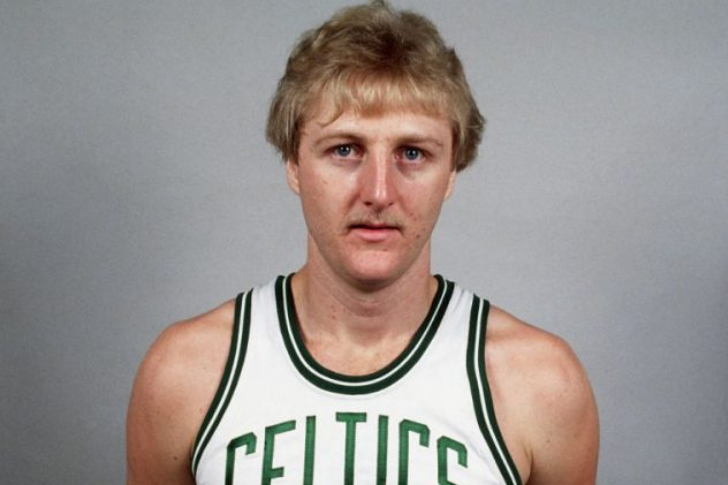 Larry Bird is one of the legendary and iconic retired NBA players. He's undoubtedly one of the greats as Bird was one of the NBA faces in the 80s. Throughout his career, Larry Bird accumulated numerous individual basketball awards, records, and team accolades. Bird, who played for the Boston Celtics, was one of the prominent NBA's attractions back in the 80s, together with the Lakers and Magic Johnson. Indeed, their on-court achievements propelled them into a more successful post-basketball life off the court.
Larry chose to be a basketball coach, a business executive, and team president after his playing days. In turn, he was able to earn over $75 million throughout his pursuits. Despite the significant salary difference between the old NBA and the present NBA, Larry deserves credit for his current substantial net worth. His retirement years are unquestionably comfortable with that much fortune under his name.
Victoria Price – $1-2 Million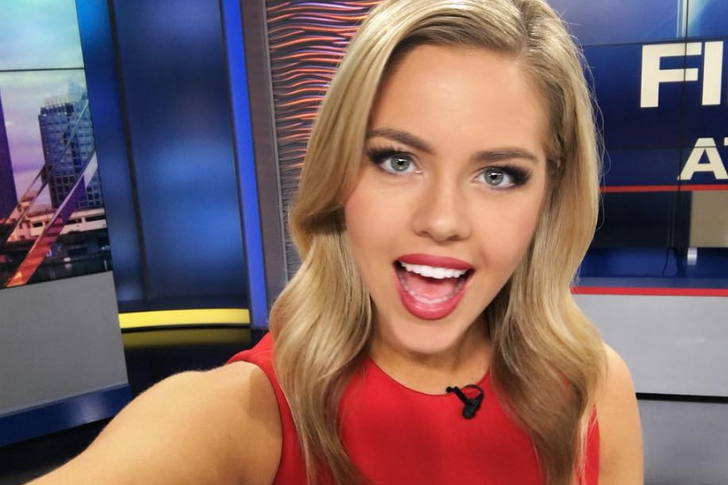 Victoria Price is a decorated writer and public speaker. Price has numerous publications to her name, but her most notable work came as an interior designer on HGTV and a good number of design publications. Victoria Price is also an inter-spiritual and interfaith minister as she was ordained back in 2016. It's only natural that this writer and public speaker is one that's skilled in giving talks about spirituality, wellness, and of course, art and design.
Besides being a writer and public speaker, Victoria Price is also a board member of the Vincent Price Art Museum in California. She certainly has the qualifications for being a board member as she has a degree in art history and theater. In turn, Victoria Price's salary is yet to be determined. However, she already has accumulated a net worth estimated to be between $1 million to $2 million.
Ashley Youle – $700,000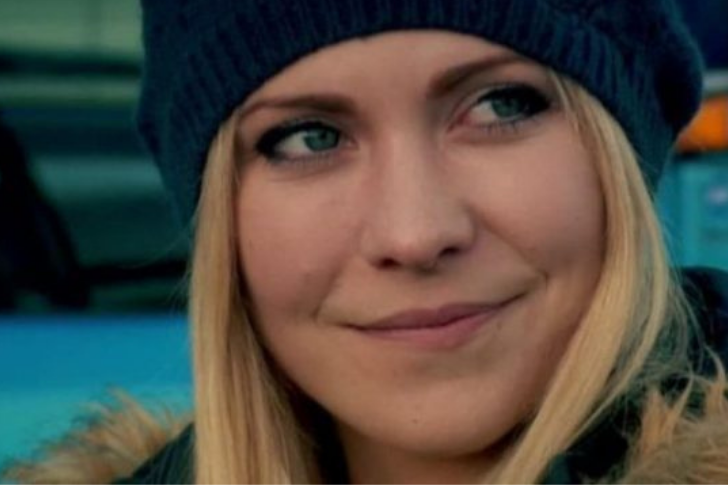 Ashley Youle is a television personality known for appearing on the reality series "Gold Rush" on Discovery Channel. Youle is known as Parker's girlfriend, and little do fans of the reality TV series know that Ashley Youle has a certification as a veterinary nurse. She has been able to work with several veterinary services. Ashley Youle is also an active volunteer for various organizations, and one of them is the Asiatic Bear Rehabilitation Program team.
Ashley Youle can certainly chase a life underneath the Hollywood spotlight. After all, she's a member of the Superhood Dancing Crew. Ashley Youle's young career has allowed her to earn a decent $700 thousand net worth and investments. It isn't clear how much she got paid for her part in "Gold Rush," but we're confident that the reality TV show is just the first of many more for Youle.
Vince Carter – $110 Million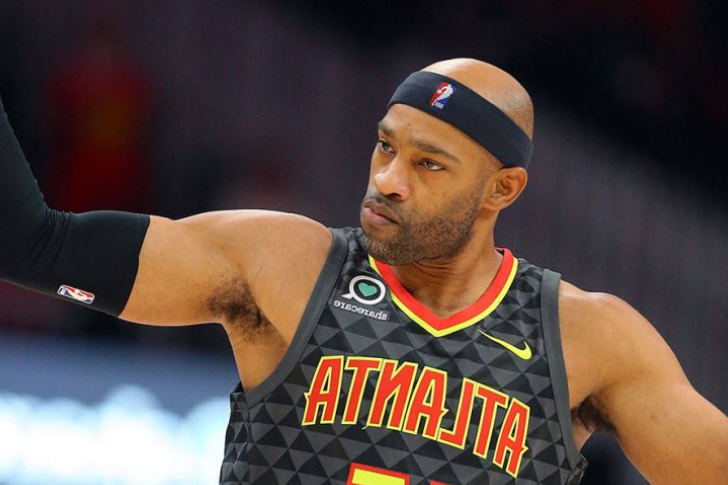 Almost every NBA fan from the past three decades knows Vince Carter. Vince Carter is easily one of the industry's most beloved and talented basketball players during his heydays. Some of his notable nicknames were "Vinsanity," "Half Man, Half Amazing," and "Air Canada." Carter has become a household name as he was able to earn several achievements in the sport. It's safe to say that he was one of the more significant industry figures during his time.
Vince is also the only NBA player to play in 22 full NBA seasons. With his long tenure in the NBA, he was able to accumulate a $110 million salary. Vince Carter's post-basketball career focused more on broadcasting. He's an analyst for several sports broadcasts and shows. He currently has an annual salary of around $2 million as a basketball analyst. Vince definitely deserves the credit for using his basketball experience to make the jump as a knowledgeable analyst for the sport.
Michael Schumacher – $50 million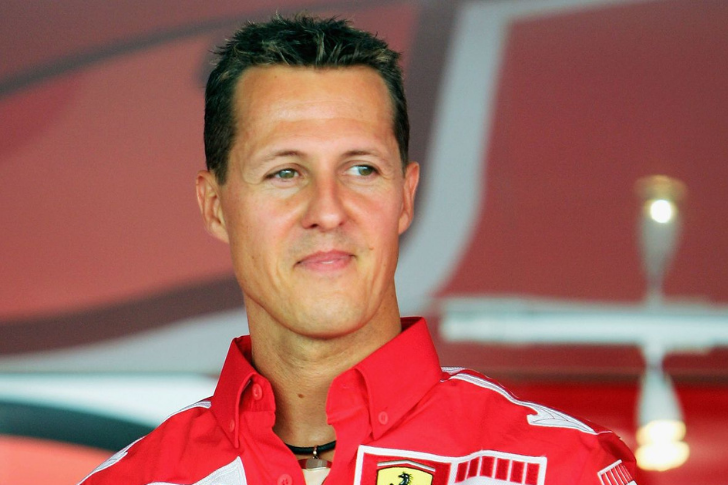 Retired German racing driver Jordan Michael Schumacher has a joint-record of seven World Drivers' Championship titles and is given credit for holding the most wins (91), 155 podium finishes, and 68 pole positions at the time of his retirement back in 2012. His interest in racing started at a very young age and was later considered one of the most successful Formula One drivers ever recorded. His long career spanned 15 years, beginning in 1991 until 2006.
Schumacher has a total net worth of $600 million and earns $50 million each year. It's no surprise that he has accumulated so much wealth since he is one of the highest-paid athletes in the world, with career earnings that can easily exceed a billion dollars. During his career peak, Shell paid him $10 million each year for wearing a hat with the company's logo in his public appearances.
Dennis Rodman – $27 million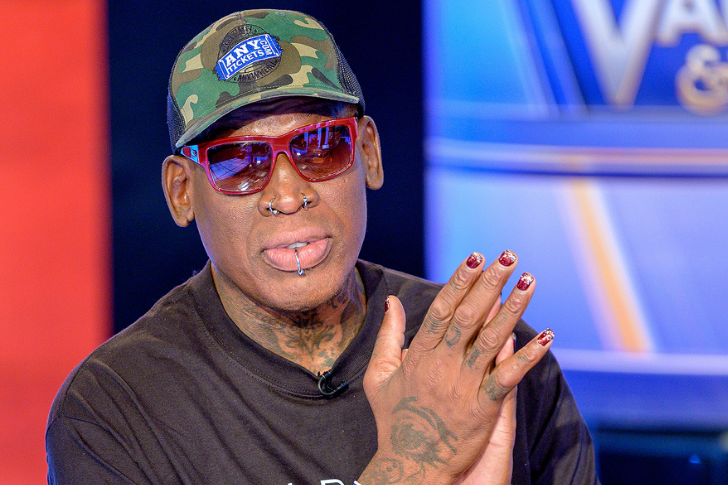 Former American professional basketball player Dennis Keith "the Worm" Rodman is well known for his amazing rebounding abilities and fierce defense. He has played for various teams, including San Antonio Spurs, Detroit Pistons, Los Angeles Lakers, Dallas Mavericks, and Chicago Bulls of the National Basketball Association. He holds five total rings, two with the Detroit Pistons and three with the Chicago Bulls, and is the recipient of seven NBA All-Defensive First Team and two NBA Defensive Player of the Year Award.
Rodman has accumulated $27 million in salary for 14 seasons throughout his entire career in the NBA. At one point during his basketball career, he was earning $29 million each year from endorsements and sponsorships. In 2012, Rodman encountered some financial problems and owed more than $800,000 in child support for his ex-wife. His lawyer claimed that the Rodman couldn't pay a dime and was completely broke. We just hope he's making wiser financial decisions nowadays.
Tom Selleck – $200,000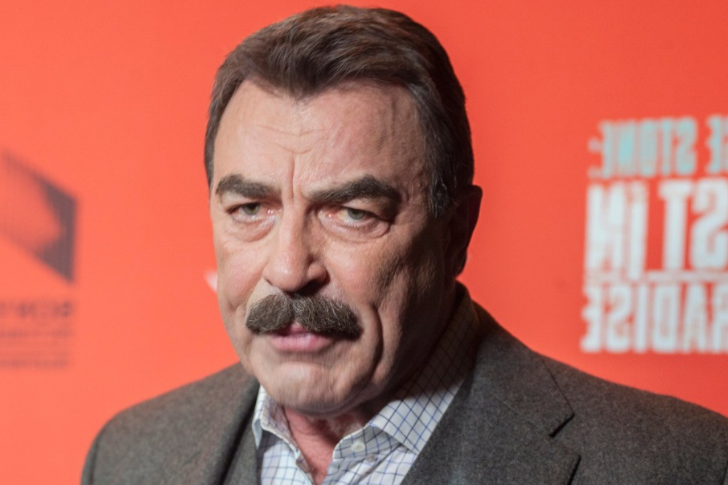 Tom Selleck is a Hollywood veteran actor best known for his role in the American crime drama T.V. series Magnum, PI. He played the role of private investigator Thomas Magnum from 1980 to 1988. Given his acting background, he became one of the recognizable figures in the Hollywood industry and has acted in various films and T.V. series. In 2010, Selleck starred on the T.V. series Blue Bloods as the New York City Police Commissioner Frank Reagan.  Reports also claimed that he was earning up to $200,000 for each episode of the show.
As of writing, Selleck has a total net worth of $45 million, which is undoubtedly good for his credit score. During the peak of his career in the '80s, he was earning $500,000 for each episode on Magnum, P.I. After adjusting to inflation, the sum is equal to $1.2 million for each episode in today's dollars.
Floyd Mayweather – $300 million Per Fight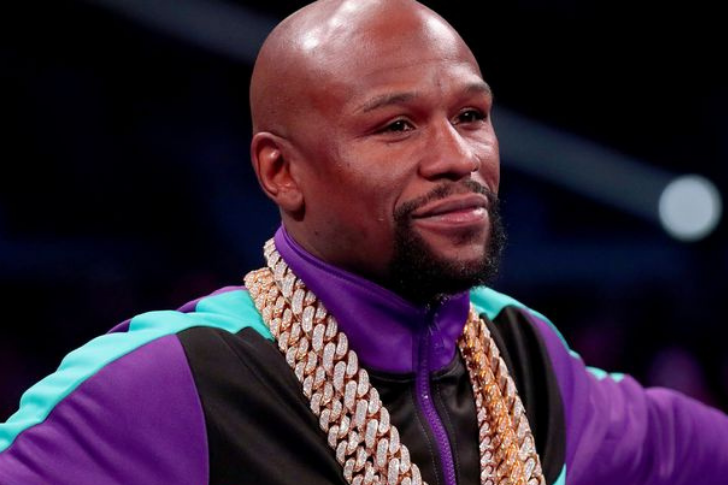 Floyd Joy Mayweather Jr. is a professional boxer and professional boxing promoter who competed in the ring from 1996 to 2015. and hasn't recorded any fight loss. The Boxing Writers Association of America has even named Floyd "Fighter of the Decade" in 2010. He also won The Ring magazine's Fighter of the Year Award twice in 1998 and again in 2007. Often regarded as the best defensive boxer in professional boxing history, Floyd Mayweather had the most accurate punches since the existence of CompuBox.
Throughout his entire boxing career, Mayweather has accumulated a total net worth of $450 million. His total earnings have even reached a little north of a billion dollars. For each fight he had, Mayweather earned $300 million. Isn't it crazy? We can just imagine how many investments he has made with that kind of money in his pockets.
Conor McGregor – $47 million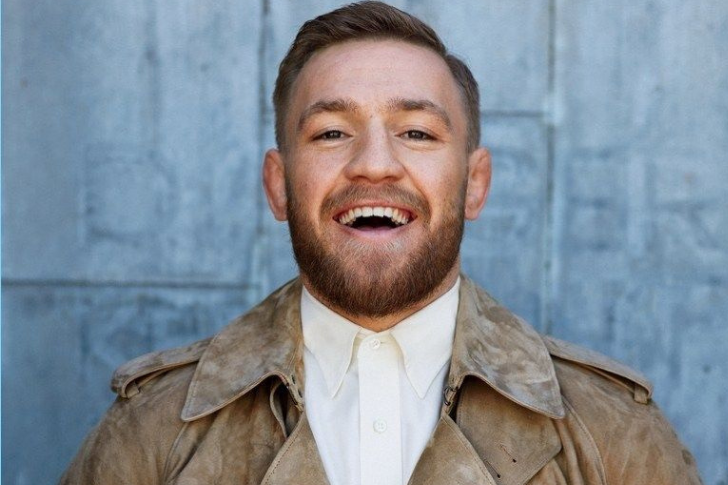 Irish professional fighter Conor McGregor is a former UFC lightweight and featherweight champion. He is in the 15th spot of the UFC men's pound-for-pound rankings as of January 2021 and sixth in the UFC lightweight rankings as of December 2020. With an earned ego the size of a small city, you can only imagine the wealth McGregor has accumulated throughout his career.
During his debut in the boxing ring and fight with Floyd Mayweather, he earned roughly $100 million just for that night in 2017, and another $50 million in October 2018 with his fight with Khabib. According to sources, McGregor has amassed a total of $235 million in career earnings. From June 2018 to 2019, he has earned $47 million from purses, endorsements, and salary. He surely needs a reliable financial advisor if he isn't well-capable of handling his finances.
Robert De Niro – $21.4 million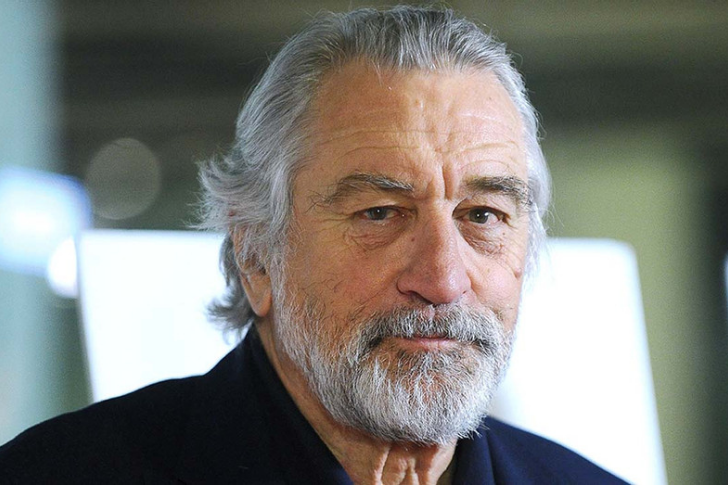 American director, producer, and actor Robert Anthony De Niro is well known for his works and collaboration with filmmaker Martin Scorsese in the American epic crime film The Godfather trilogy. He is the recipient of multiple prestigious accolades, including a Screen Actors Guild Life Achievement Award, a Cecil B. DeMille Award, a Golden Globe Award, and two Academy Awards. He lso became the recipient of the Presidential Medal of Freedom in 2016 from former U.S. President Barack Obama.
Throughout his long and successful career, De Niro has amassed a total net worth of $500 million. Being one of the greatest actors in cinema history, it's no surprise that he has acquired so much wealth. It's probably because of his money management skills that he has accumulated so much. Between 2004 and 2018 alone, De Niro made a whopping $250 million to $300 million, giving him an annual income of $21.4 million.
Gene Hackman – $10 million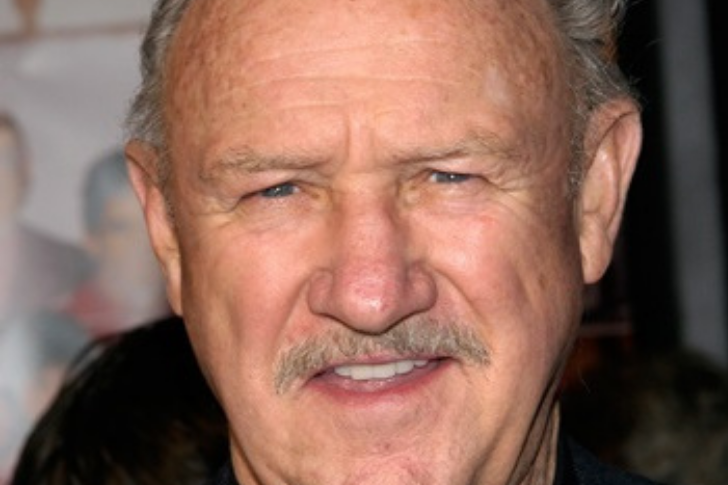 American novelist and retired Actor Eugene Allan Hackman has a career that spans over six decades. He is the recipient of one Screen Actors Guild Award, two BAFTA Awards, four Golden Globe Awards, and two Academy Awards. He also won the Best Actor in the 1971 critically acclaimed American action thriller film The French Connection for his role as Jimmy "Popeye" Doyle.
As of 2021, Hackman has a total net worth of $80 million and is earning $10 million each year. He used this as investment money for expanding his real estate portfolio. He has bought and sold numerous houses through the years, which probably explains he has a high net worth. Hackman's latest appearance was in the TV documentary film We, the Marines. Imagine if he's still acting in the film industry. His net worth and salary earnings would have skyrocketed to hundreds of millions.
Sylvester Stallone – $18 million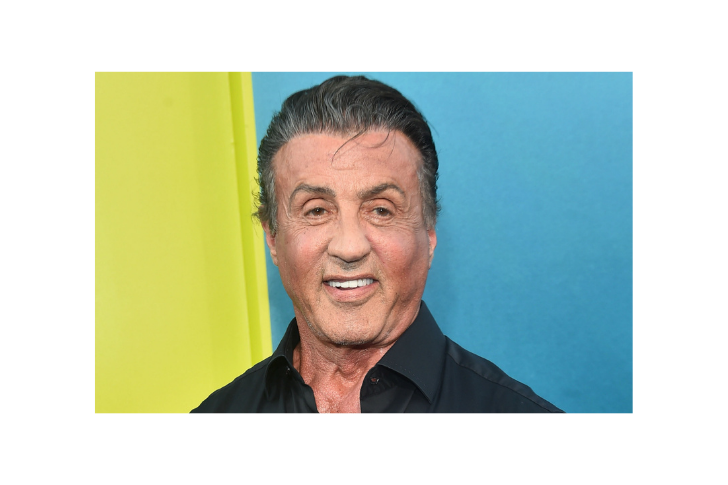 American actor Sylvester Enzio Stallone was a struggling actor after moving to New York City in 1969 and later Hollywood in 1974. Today, not only is he an actor, but Stallone is also a producer, screenwriter, and director. He is given credit for producing and directing many of his major franchise films, including Rocky. After writing Rocky's screenplay in just a few days, numerous studios across Hollywood showed interest in his project.
The front runner was United Artists, but they wanted Robert Redford to star in the film, for which Stallone reluctantly refused as he wanted to star in his creation. Upon accepting, he got a cut-rate salary of $23,000 for the film, which is estimated to be $110,000 after adjusting for inflation. Now, Stallone has a total net worth of $400 million and earns an annual salary of $18 million each year. That is a long way from his salary back in the days.
Chuck Norris – $11.67 million
We think it's safe to say that everyone reading this already knows who Chuck Norris is, right? After all, he became an internet icon after memes of him started surfacing on the web as early as 2005. The American martial artist, screenwriter, film producer, and actor Carlos Ray "Chuck Norris" is a well known martial artist, owning a black belt in several martial arts categories, including judo, Brazilian jiu-jitsu, and Tang Soo Do. He is probably well known for his performance in the 1972 Hong Kong martial arts action-comedy film Way of the Dragon, together with Bruce Lee.
Norris now has a total net worth of $70 million and has an estimated annual salary of $11.67 million. It's impressive even for the legendary martial artist, right? However, back in the '70s, Norris was only earning $10,000 for each movie he appeared in. Nevertheless, we are sure he is already enjoying his retirement with all the money he has acquired throughout his career. It is certainly all thanks to his amazing money management skills.
Mel Gibson – $425 Million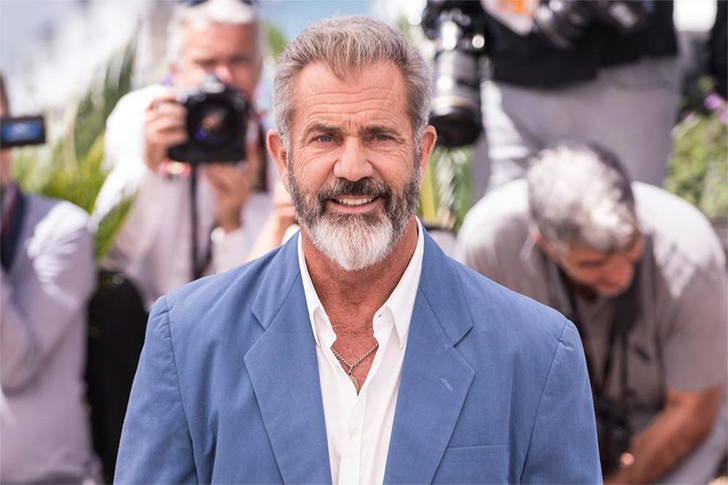 American screenwriter, producer, film director, and actor Mel Gibson is well known for his action hero roles, such as his breakout role in the first three films of the Australian post-apocalyptic action media franchise Mad Max as Max Rockatansky and in the American buddy cop action-comedy media franchise Lethal Weapon as Martin Riggs. He has earned so much throughout his successful career, which totals to a whopping $168,298,465.
In his film, Passion of the Christ, since he owns 50% of the film's profits, he received a personal cut of around $300 million, another $50 to $100 million for merchandise, and $75 million for DVD sales. That's a lot of profit for just one project! It's not like he didn't put any investments in the film, though. He invested $45 million of his own money to finance the project. Gibson now has a total net worth of $425 million.
Kevin Costner – $14.5 million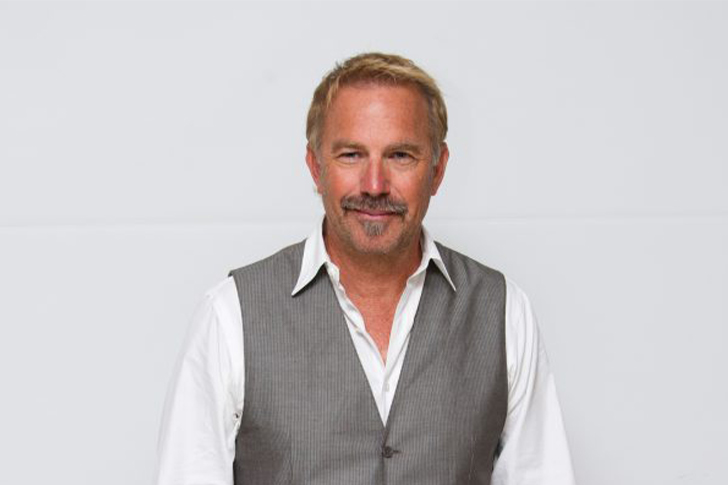 American producer, film director, and actor Kevin Michael Costner is the recipient of numerous major film awards during his career in the industry, including two Screen Actors Guild Awards, two Golden Globe Awards, two Academy Awards one Primetime Emmy Award. Born on January 18, 1955, in Lynwood, California, Kevin grew up as the son of someone who fixes electricity and a welfare worker.
Since 1974, Costner has acquired a total net worth of $250 million and an annual salary of $14.5 million for his role in the Paramount Network drama series Yellowstone, which follows the Dutton family's story, the owners of the biggest fictional ranch in Montana America. According to Business insider, he is earning $500,000 each episode of the show and $14.5 million for 29 episodes. It might be only temporary since the show's popularity increases over the years, and Costner's salary might also increase altogether.
Mark Wahlberg – $68 million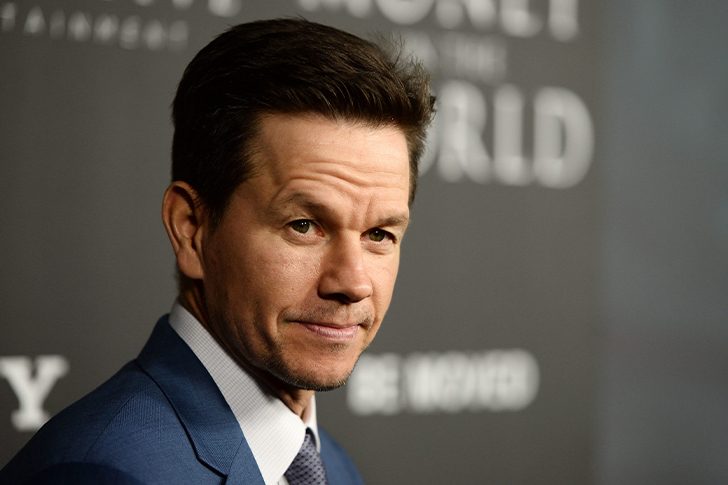 American former rapper, restaurateur, producer, and actor Mark Robert Michael Wahlberg is well-known for his former stage name Marky Mark with his former group Marky Mark and the Funky Bunch. After transitioning to acting, Wahlberg scored an acting gig in the 1994 American comedy film Renaissance Man and got his first starring role in the 1996 psychological thriller film Fear.
Throughout Wahlberg's long and successful career, he has earned a total net worth of $300 million. He was named the highest-paid actor in 2017 by Forbes, making a total amount of $68 million in the 12 month scoring period, before fees and taxes. Again in 2017, he signed a deal with AT&T and earned $10 million just to be their spokesman. He used the money he made for his business ventures and investments, like real estate and his Wahlburgers restaurant chain.
Smokey Robinson – $15.83 Million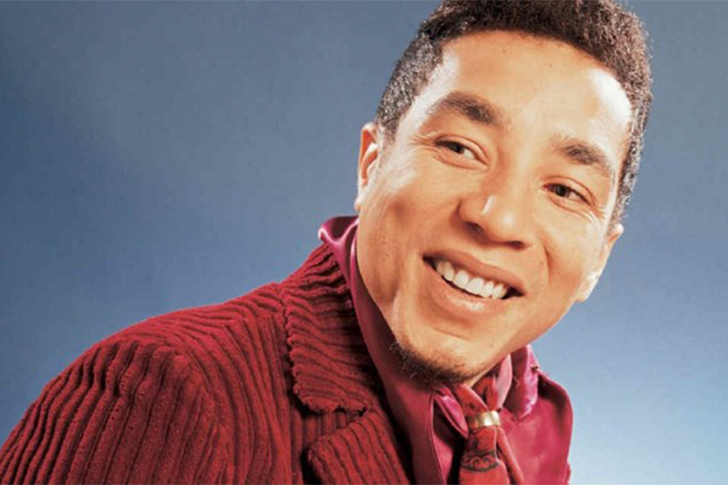 American record producer, former record executive, singer, and songwriter William "Smokey" Robinson Jr., was the frontman and founder of the Motown vocal group the Miracles. He led the vocal group from 1975 until 1972 before announcing his retirement from the group to focus on being the vice president of Motown. In 1987, he was inducted into the Rock and Roll Hall of Fame and received the Library of Congress Gershwin Prize for his contribution to popular music in 2016.
Robinson has a total net worth of $150 million and is given credit for pioneering the distinct Motown sound that was unimaginably famous throughout the '50s until the '70s. He earns a total of $15.83 million each year for his work in the industry. In 2014, Robinson earned $7.99 million after selling his Californian estate located in the Chatsworth neighborhood in Los Angeles.
Whitney Houston – $100 million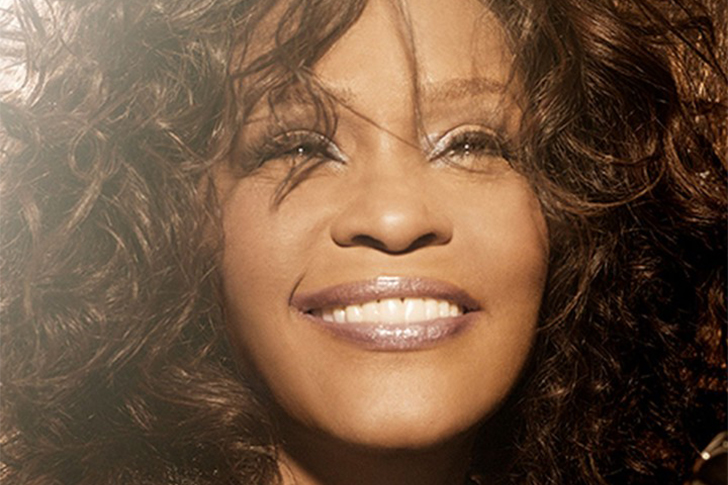 American actress and singer Whitney Elizabeth Houston was certified by Guinness World Records as the most awarded female artist of all time. The industry also considers the singer one of the best-selling recording artists in history, having sold more than 200 million records worldwide. She has released a total of two soundtrack albums and seven studio albums, all of which have reached platinum, multi-platinum, gold, or diamond status by the Recording Industry Association of America.
Even though Houston signed a recording contract worth $100 million and has sold so many records, she has a net worth of negative $20 million at the time of her passing because she was in debt to Sony, her record label. Yes, indeed, an artist doesn't automatically receive the whole $100 million. If you didn't know, an artist gets paid in stages, and each of these payments is basically a loan that is dependent on the success of future albums. From her $100 million supposed earning from the contract, she only made $40 million of it.
Cher – $62.4 million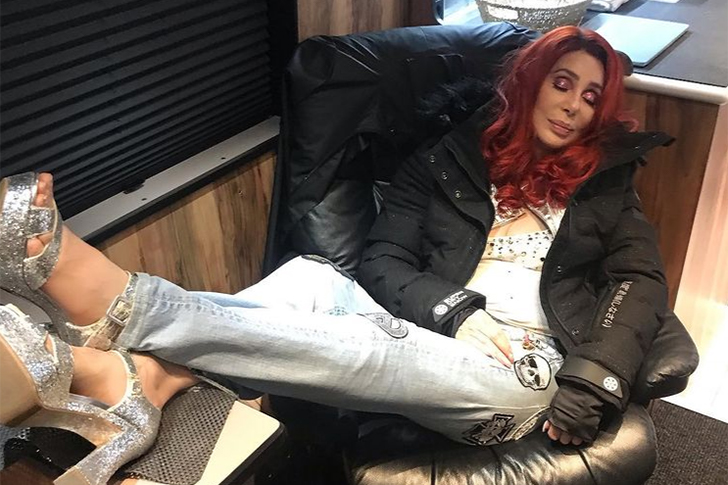 Regarded as the Goddess of Pop, Cherilyn Sarkisian, better known as Cher, is an American TV personality, actress, and singer. People have described the legendary singer as the embodiment of female autonomy in a male-dominated industry. She is well known for her particular contralto singing voice and her work in several areas of entertainment.
Cher has a total net worth of $360 million and has an annual salary of $62.4 million. The legendary songstress has sold more than 100 million records, making her one of the world's best-selling musical artists. As for her other projects during a period of poor health back in the '90s, Cher earned almost $10 million for infomercials selling beauty, health, and diet products. She also has numerous real estate investments all around the world, amounting to $100 million. Her house alone on the Malibu coast is worth somewhere between $50 million to $70 million.
Dolly Parton – $19 Million

Dolly Parton is one of the most beloved singer-songwriters in the industry. She rose to prominence for her widely popular hit songs such as "9 to 5" and "I Will Always Love You," which Whitney Houston famously covered for the film The Bodyguard. The country music icon has been performing across the globe for over four decades, making her one of the most enduring artists in history. Because of her established reputation as one of the best, it only follows that she's successful in financial matters as well.
Indeed, with an annual income of around $19 million, Parton easily sits on the pantheon of the industry's wealthiest performers in history. However, what makes her even more incredible is that she uses her fortune for good causes. She regularly gives back to various charities in her native Tennessee through charitable and entrepreneurial projects. Now, that's an excellent way to spend your investment money!
Celine Dion – $40 Million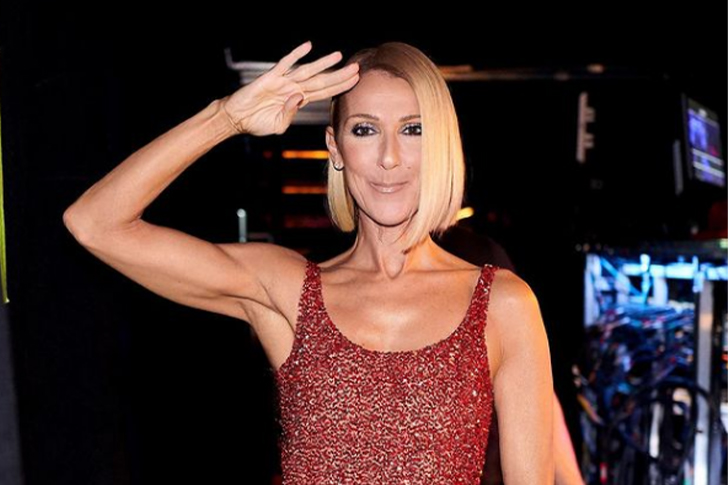 This famous singer-songwriter is a real powerhouse in the world of music. Through the singer's powerful and technically proficient singing skills, she made a name for herself in the industry as one of the all-time greats. She is perhaps best known for her bestselling singles such as "Because You Loved Me," "All by Myself," "My Heart Will Go On," and many more. Indeed, her success reflects on her hefty paycheck worth around $40 Million that she earns from various endeavors, including anything between her lucrative world tours and hundreds of millions of records that she has sold across the globe.
In fact, she was about to embark on her world tour's European leg if it weren't for the coronavirus pandemic in 2020. She doesn't seem to think about retirement anytime soon, so we should expect her to rake in more money in the future. We're also pretty sure that Celine has a very reliable financial advisor to help her manage her vast finances.
Shania Twain – $27.5 Million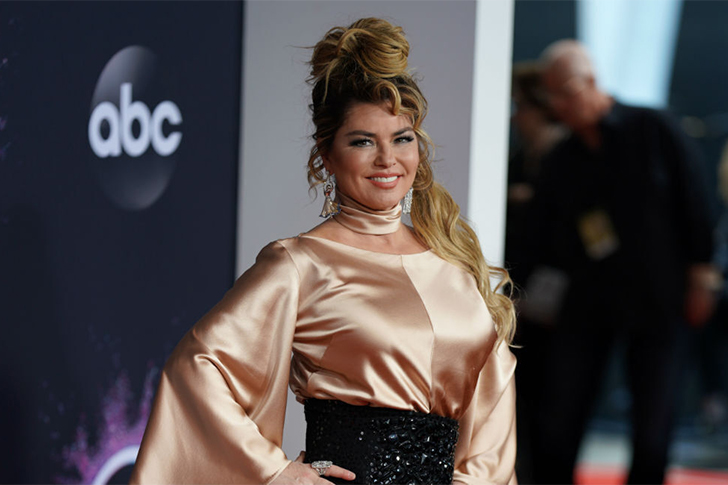 Another iconic performer on the list is the renowned singer-songwriter, Shania Twain. Also known as the "Queen of Country Pop," Twain has long been considered one of the industry's highest-paid singers. Because of her hugely successful hits such as "Man! I Feel Like a Woman" and "You're Still the One," Twain sold over 100 million records worldwide.
She reportedly earns around $27.5 million annually, primarily from album sales, TV show guesting, and various concert tours worldwide. It comes as no surprise, then, that she can afford lavish investment properties in many parts of the world, such as in New York, Florida, the Bahamas, and New Zealand, the latter of which includes a luxury resort that spans many acres and costs around $15,000 per night. She may be keeping a more subtly profile lately, but we don't doubt for a second that she has a lot more in store for her fans in the future.
Faith Hill – $13.7 Million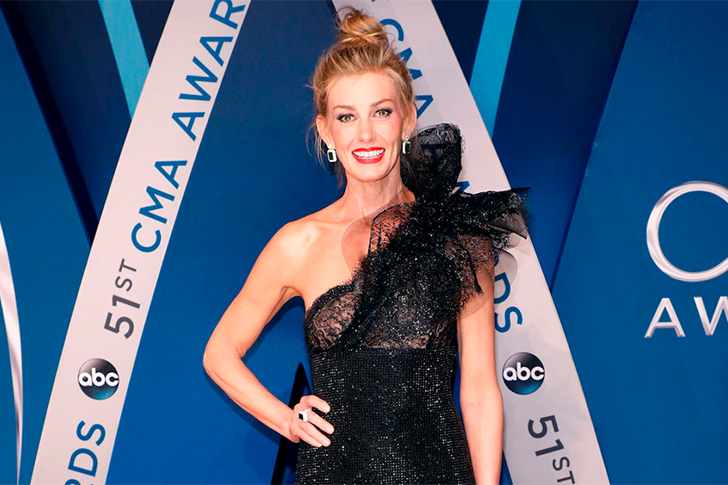 Faith Hill is an American country singer who was extremely popular during the 1990s, along with her husband, Tim McGraw. She rose to international stardom for the triple-platinum album Take Me as I Am, which features her highly successful hit "Wild One." The song was on the number one spot on the Billboards chart for over four weeks and has sold over three million copies worldwide. Throughout her career, she consistently lists as one of the highest-paid artists of all time.
With an annual income of $13.7 million, Hill is undoubtedly well-off in her personal life. Together with her husband, they have a combined net worth of $165 million. That sum is surely enough for them to buy their enormous investment property in Tennessee, which they purchased for $13.75 million. As such, it is safe to say they're living the good life.
Garth Brooks – $90 Million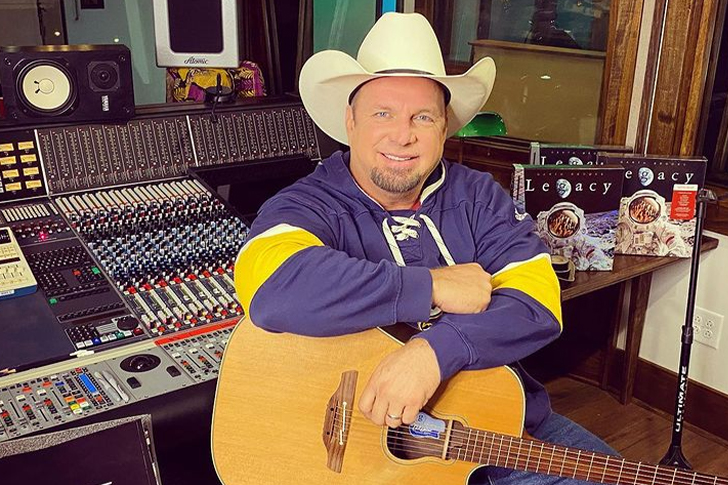 Another country superstar on the list is the legendary Garth Brooks. He is one of the most successful country singers in America, as evidenced by his six certified diamond albums. According to reports, he is even ahead of the "King of Rock" Elvis Presley himself, with over 148 million domestic records sold. However, he is also extremely bankable worldwide, with over 200 million records sold across many countries. He is perhaps best known for his single "In Pieces," which was on the US's number one spot and the main charts when it first came out.
He has been announcing his retirement since 2000 but has been inconsistent so far since he always comes back eventually. However, with an annual income of $90 million, it is easy to see why he would want to leave the spotlight and just enjoy a comfortable and luxurious lifestyle and manage his investments instead.
Willie Nelson – $25 Million

Willie Nelson is not only one of the most successful country artists in the industry, but he is also one of the most talented and versatile who wears multiple hats at any given time. Aside from being a singer, he is also a poet, an author, and an actor. As such, fans consider him to be a national treasure in America. Because of his long and illustrious career, he accumulated a massive fortune, which he earned from his musical career, many television and film appearances, and autobiographical books.
He owns quite a few investment properties, such as his famous "Luck, Texas" ranch in Spicewood. He also holds several properties in Maui, Hawaii. We haven't heard much from him recently, but we hope he's safe and doing just fine. We would surely want to hear more of his iconic and amazing music in the future.
Loretta Lynn – $65 Million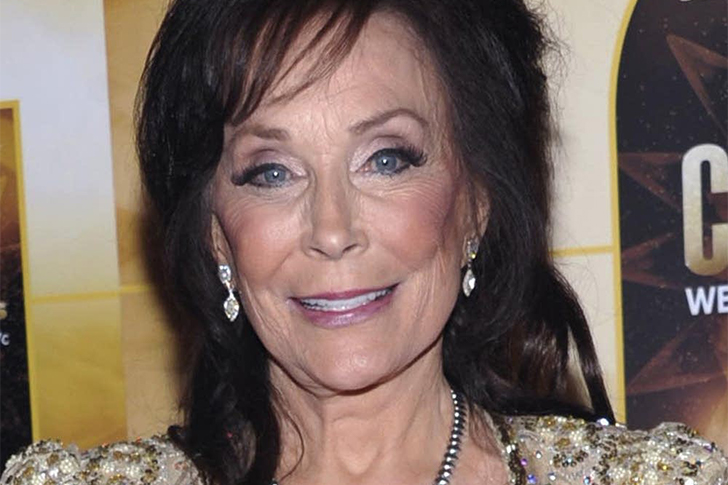 Loretta Lynn is one of the most acclaimed and awarded country stars in the industry, with several number-one hits under her belt, such as "You Ain't Woman Enough," "Lead Me On," and "After the Fire Is Gone." At 88 years old, she is one of country music's enduring trailblazers. She has sold millions of records worldwide and has garnered numerous accolades, including Entertainer of the Year Awards in 1972 and an Academy of Country Music Award.
In fact, she is so successful that Hollywood producers made a film based on her life. The 1980 film Coal Miner's Daughter was based on her journey as a country singer and was an instant blockbuster. It also won an Academy Award. With all her achievements, it's not so shocking to learn that she's incredibly wealthy as well. With her massive fortune, she bought her favorite investment property, a ranch in Tennessee.
Jane Fonda – $2 Million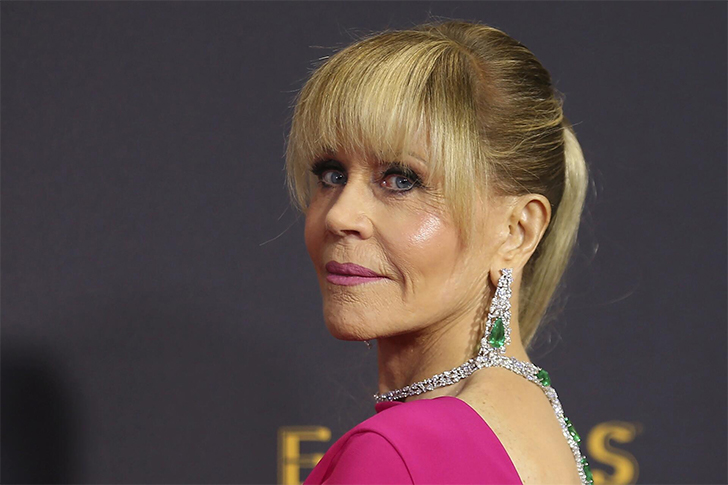 It's impossible to talk about the most successful entertainers without mentioning the fabulous Jane Fonda. She is a multi-awarded actress and author that has won two Academy Awards, an Emmy Award, and seven Golden Globe Awards, among other recognitions and accolades. She is widely known for her movies such as Klute, A Doll's House, Julia, and Coming Home.
She reportedly earns over $2 million for every project that she's involved in. With such a hefty paycheck, we can only imagine how much she makes in a year! It's no wonder, then, that she could afford luxurious investment properties such as the Beverly Hills mansion that she bought for $7.3 million and a $5.45 million townhouse in Los Angeles. Overall, she has a reported net worth of $200 million. We hope she's also wise with her money, as it can easily slip from her if she is not careful.
Lisa Bonet – $14 Million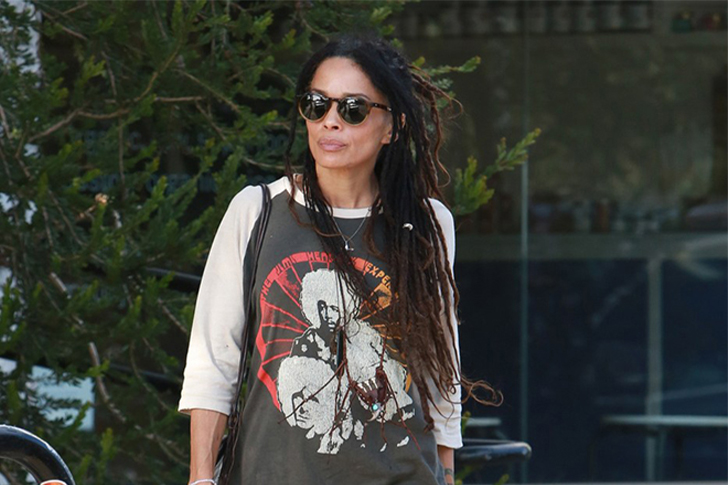 Lisa Bonet is an American actress who rose to stardom for her role as Denise Huxtable in The Cosby Show, where she played Bill Cosby's on-screen daughter for the entire show except for the eighth and final season. For five years in a row, The Cosby Show was the number-one-rated show on TV. During its entire run, the show won six Emmy Awards. Lisa Bonet also appeared in successful movies such as Angel Heart, Enemy of the State, and High Fidelity.
Today, the actress is happily married to the famous Game of Thrones and Aquaman actor Jason Momoa. With her massive fortune, we're confident that they're living comfortable lives with their two children, who, we know, have a bright future ahead of them. Indeed, they're lucky to have successful parents. We just hope that Bonet also has thought of buying a sound insurance plan to secure her wealth and her family's future.
Barbara Mandrell – $45 Million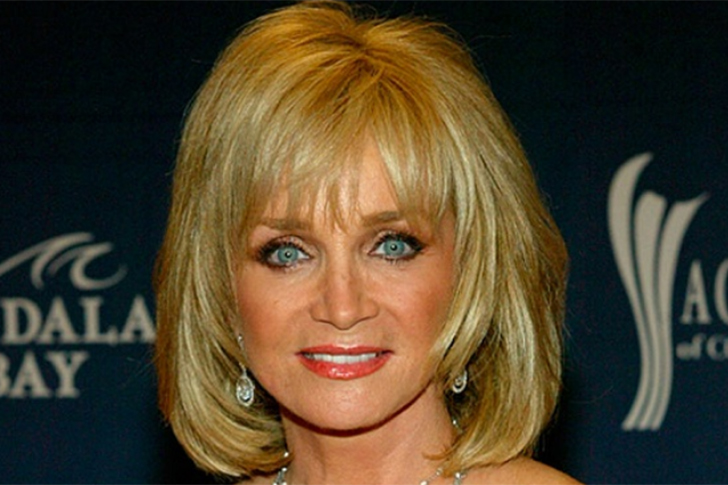 Barbara Mandrell is a multi-talented country music performer, known not only for her iconic singing but also for her ability to play a wide variety of musical instruments. Indeed, she is proficient in playing the pedal steel and lap steel guitars and many other instruments, including the accordion, saxophone, and banjo. Fans widely know the singer for her remake of the Otis Redding classic "I've Been Loving You Too Long."
Because of her extensive and glorious career, she was able to build a fortune. With her millions of dollars, she could easily buy any luxurious property she wants. As such, it is safe to say that she will remain to live a comfortable life. However, that also depends on how she's able to manage her finances. For that, we advise her to hire a financial advisor to help her out.
Janet Jackson – $20.5 Million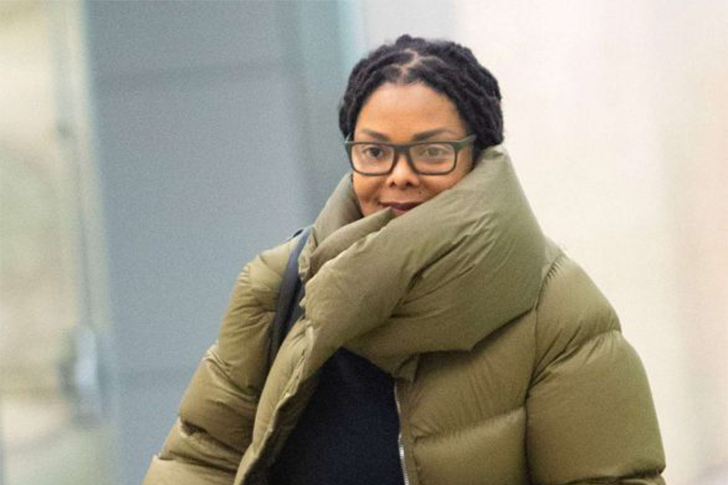 Janet Jackson is one of the biggest pop stars in America who rose to international stardom for being a member of the incredibly talented Jackson family, which includes no other than the "King of Pop" himself, Michael Jackson. However, despite coming from a family of already established stars, Janet still managed to make a name for herself as a successful solo artist. She is perhaps best known for her album Control, which was a huge success, receiving six Billboard Awards, three Grammy nominations, and winning four American Music Awards from twelve nominations.
She reportedly earns around $20.5 million each year, primarily from her album sales, sponsorship and endorsements, concert tours, and film projects. Furthermore, she is also married to Qatari billionaire Wissam Al Mana, making her even more wealthy. They sure live an extravagant lifestyle and probably spend their time in their countless investment properties with that fortune.
Ali MacGraw – $6 Million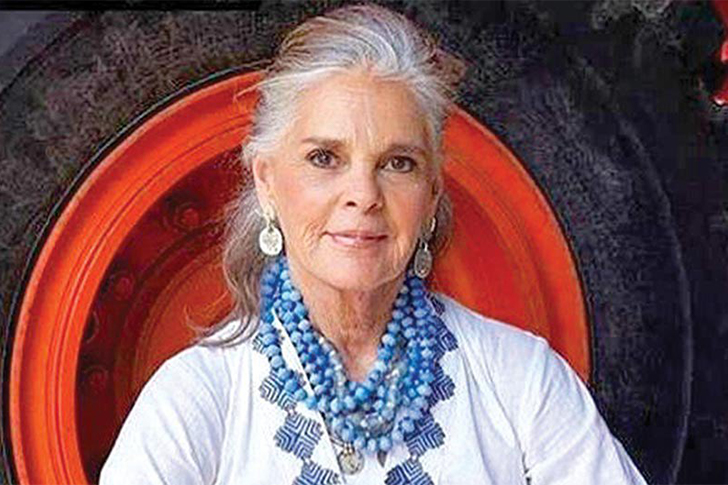 Elizabeth "Ali" MacGraw is an American actress widely known for her credit roles in films such as Goodbye Columbus, Love Story, and Convoy. She also appeared in successful television shows such as Dynasty, The Winds of War, China Rose, and Gunsmoke. She has garnered numerous accolades and recognitions such as a Golden Globe Awards and an Academy Award nomination for her acting efforts.
She has clearly enjoyed a successful and magnificent career. Therefore, it's not surprising that she was able to amass a vast fortune as well. We wouldn't be surprised if we hear in the news that MacGraw has bought another lavish investment property with her millions. Indeed, she is worthy of enjoying the fruits of her hard work as she truly deserves all the good things in life. We just hope that she's wise with her money. You wouldn't want to end up in the same financial dead-end as some of the Hollywood celebrities.
Demi Moore – $100 Million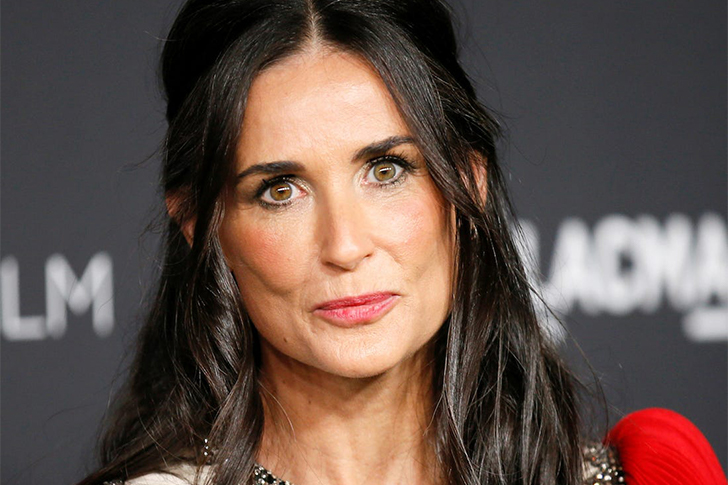 You might just be shocked at how much this talented actress earns. Demi Moore reportedly earns around $60 million during her peak, worth $100 million in today's money. However, that is not surprising when we consider her extraordinary talent and the string of successful movies that she became a part of. Indeed, she is widely known for starring in some of the most iconic films ever made, such as Ghost, Striptease, A Few Good Men, and Indecent Proposal, among many others.
She continues to earn a hefty paycheck today, and it certainly shows in the investment properties that she has bought over the years. For instance, she and her former husband Bruce Willis bought a lavish 7,000-square-foot penthouse in New York for over $7 million. In 2017, she sold this property for an unbelievable amount of $45 million. She's also residing in a posh property perched comfortably in one of California's exclusive mountain neighborhoods.
RAQUEL WELCH – EST. $40 MILLION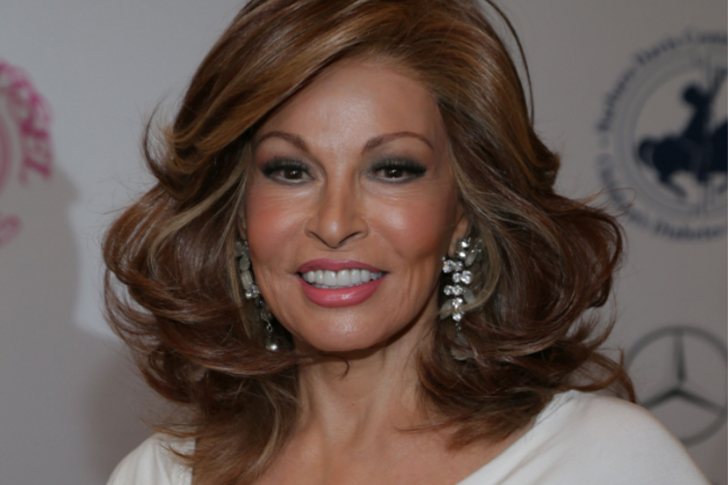 Raquel Welch is an icon in her own right. After she put everyone in awe by wearing a deer-skin bikini in the 1966 movie One Million Years B.C., she got everyone's attention for her attractiveness. Although the actress only said three lines in the film, it brought her a huge success to the point that her image turned to be the best-selling poster. This event opened a lot of doors for the now-80-year-old star. Welch then did several movies, like Bedazzled, Bandolero!, 100 Rifles, Myra Breckinridge, and Hannie Caulder. She also graced a lot of TV variety specials.
Welch proved, however, that there was more to her aside from being a sexy star. She got credit for ending Hollywood's definition of the blonde bombshell. The American beauty showed she also got the wit and talent, winning Golden Globe Award for Best Motion Picture Actress in a Musical or Comedy for her role in The Three Musketeers. Today, Welch may be in her 80s, but she continuously proves she still has it.
You've Reached The End