Chuck Liddell – Estimated $2.6 Million, Hidden Hills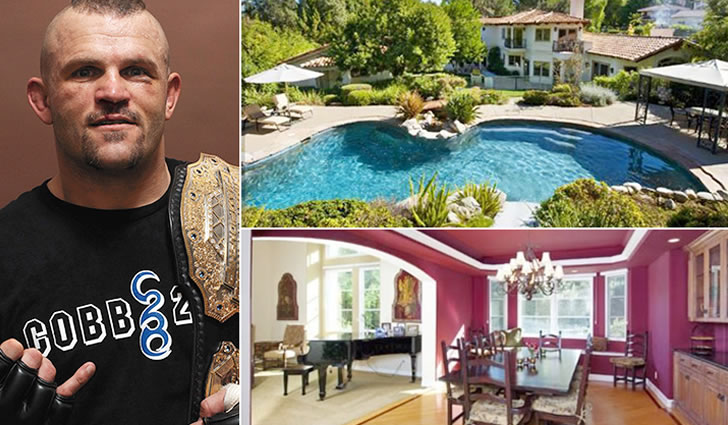 Chuck Liddell is a retired American UFC champ who hung his gloves a few years ago. During his time in the ring, he earned more than enough money to plan his retirement the way he wants it. Seeking peace and relaxation, the fighter got himself a fantastic 5,000 -square-foot Hidden Hill mansion all for himself and his family. All we can say is that it is not bad for an investment plan on his part.
His neighborhood suits him, as the legendary MMA fighter has many famous neighbors like Kim Kardashian and Justin Bieber. The house also has a couple of modern amenities such as a spa, which is perfect after a long day of working out. Guests would never have to worry about private space thanks to the property's five bedrooms, five bathrooms, a library, and an office. This guy definitely knows how to live like a champ!