STEVE HARVEY – $45 MILLION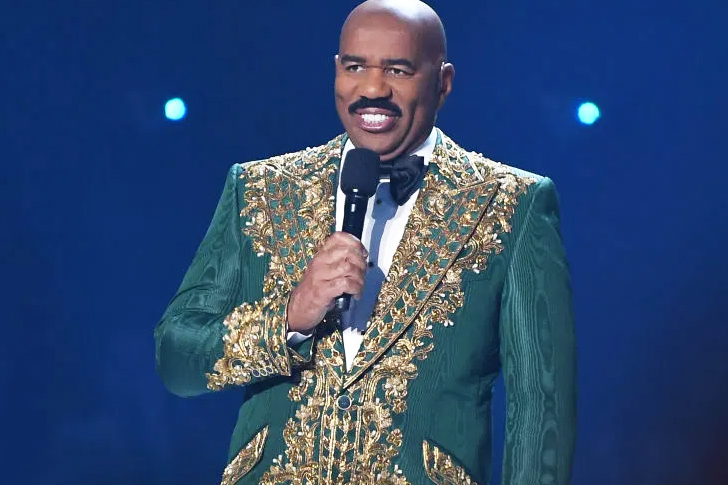 The Family Feud host certainly has gone a long way from when he was broke in the 1980s. Steve Harvey began his career as a standup comedian and later on hosted The Steve Harvey Show and Showtime at the Apollo. Now he is the host of both the Celebrity Family Feud and Family Feud, a gig he has done since 2010. For two years in a row, Steve reportedly earned $45 million annually. This was from the period 2017 to 2018 and then again from 2018 to 2019.
Of the $45 million, roughly $20 million came from his radio hosting duties while at least $10 million was from Family Feud. With this money, and with no need for a business loan, he was able to establish Steve Harvey Global, an entertainment company. The host and his wife Marjorie also founded The Steve and Marjorie Harvey Foundation, to help educate the youth—a wise use of their money, for sure.