We all know that celebrities will go to great lengths to ensure that every single inch of their bodies are spick and span for the red carpet. However, slip-ups are bound to happen every now and then. From battling with unruly hair and uneven makeup to struggling with some degree of wardrobe malfunction, there is always some last-minute random on-the-spot issue that celebrities and their teams have to deal with while walking the red carpet. That's why celebrities, and the people in charge of making them look flawless, should be precise and meticulous whenever they're trying to come up with a look for their A-list clients. Sadly, not everything can be predicted correctly, including some celebrities' fake tan. Sure, a faux golden glow can help a celebrity look fresh and healthy, but once overdone, it might just turn into a juicy topic for the fashion police to pounce on. And boy, do some celebrities know what that's like! Here are a couple of celebrity A-listers whose stylist thought it would be a good idea to let them walk down the red carpet looking a little like an over-riped oranged.
VICTORIA BECKHAM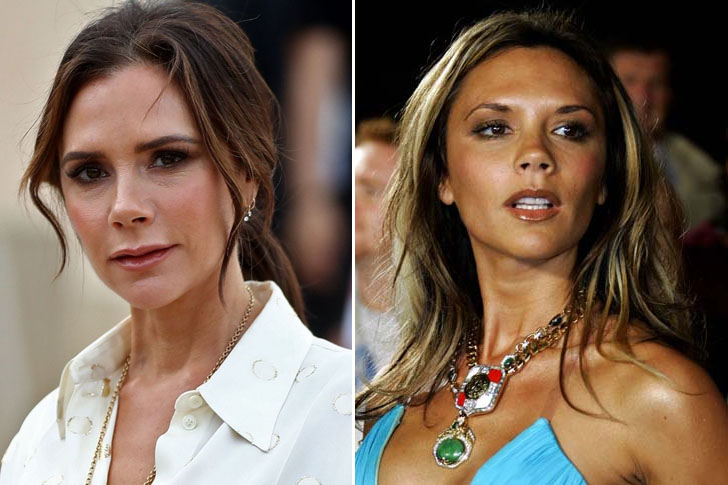 British fashion royalty Victoria Beckham, aka Posh Spice, has always been known for her healthy tan glow. However, the singer admits that she did overdo her tan at some point in her life, calling it her "tanorexic" phase. If you take a look at her photos from the early 2000s down to the early 2010s, you'd see that most of her photos involve a tanner than usual Victoria dressed in some of the finest designer clothes. We still think she looks gorgeous, but we also can't deny that the tan was a bit too distracting. Luckily for Mrs. Beckham, she has grown out of her tan-obsessed phase and is now advocating for girls and boys to embrace their natural color. That, ladies and gentlemen, is another credit given to Mrs. Bekcham!
EMMA STONE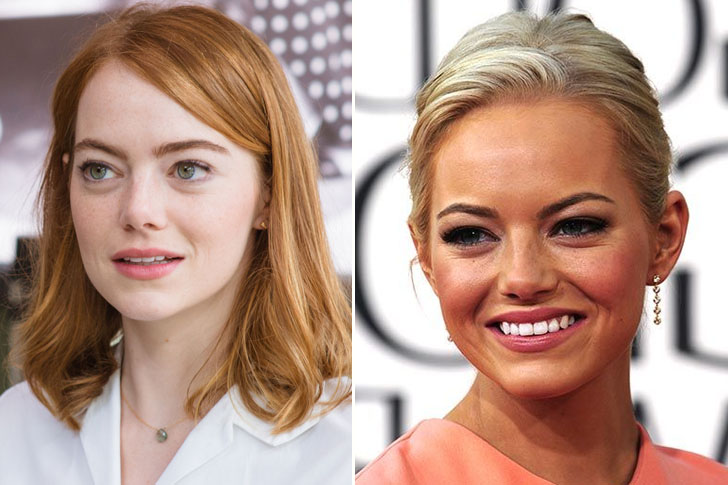 Everyone knows Emma Stone as the sweet and quirky all-American darling who rose to fame in films like Easy A, Crazy Stupid Love, and La La Land. However, being America's sweetheart does not exempt her from having one or two fashion and beauty lapses. The actress once made the mistake of going full orange tan, all while rocking a very red hair. The actress still looked gorgeous, of course, but we can't help but think that everything would've been better had she done a few shades lighter. Luckily, the actress switched up her looks a couple of years later and decided to don a fairer complexion to match her strawberry blonde locks. Beauty is surely an investment in Hollywood, and we're glad to see Emma is now making the right ones.
MEGAN FOX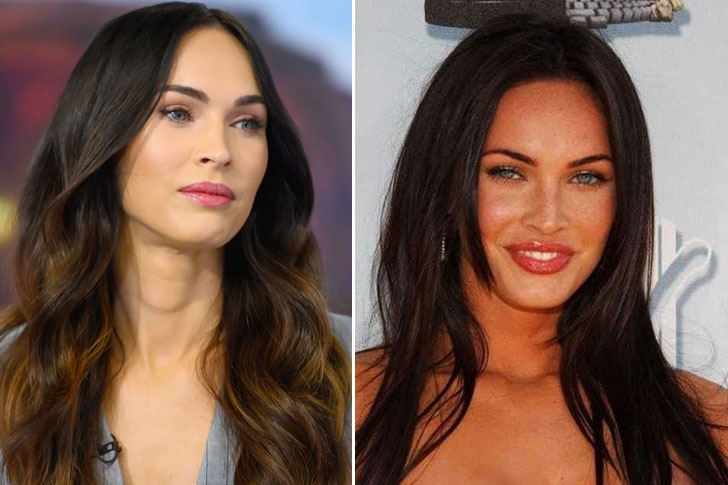 When it comes to Hollywood beauties, there is simply no skipping Megan Fox. The brunette beauty has been capturing everyone's attention since her Transformer days in the late 2000s. However, not even she can escape the faux tan disaster that has plagued Hollywood. Back when she was still a fresh face in the industry, Megan would often come out looking like she spent way too much time under the sun with the amount of fake tan sprayed onto her skin. She still stunned audiences, but we bet it's not a look Megan would be proud to look back on. Luckily for her, she learned to tone down on the spray tan and keep her color much closer to her natural complexion. We sure hope she uses her investment money to avail of better beauty services next time. No offense to her glam team, tho!
ARNOLD SCHWARZENEGGER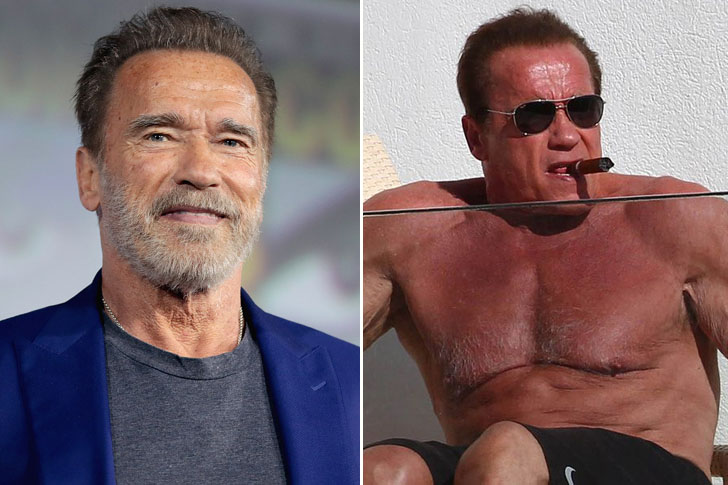 If you have been following Arnold Schwarzenegger, or have been aware of his presence, then you would know that he has always been tanned to a crisp. Maybe a little too much on some occasions. Like the time he attended a very formal event dressed in a dapper suit and tie ensemble but sporting a very unflattering tan. We do get it, though. Given his bodybuilding background, we guess he became so used to seeing himself having layers of spray tan on him. However, he does have some investment money set aside for his red carpet look, and we're sure it'll come in handy with this type of situation. We're sure, though, that his glam team is more than capable of making Arnold looking spick and span for his next red carpet.
CATHERINE ZETA-JONES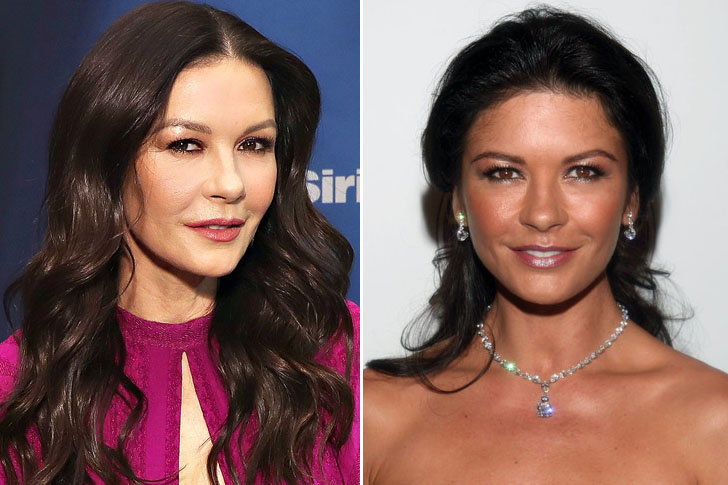 Catherine Zeta-Jones is stunning. There is simply no denying that. However, every once in a while, the actress finds herself in a less desirable fashion situation, like when she over-tanned herself for a red carpet walk. Her dress was certainly on point, but we can't say the same for her tan. Maybe if she went a couple of shades lighter, it would've been perfect. However, the actress seemed to have learned from that mistake. Since then, she has been going for a color closer to her natural complexion. We certainly don't doubt that Catherine will look good in anything and everything, but sometimes even the brightest stars in Hollywood need some fashion advice, right? If you're planning to take a payday loan to treat yourself to a tanning session, then make sure it's worth it.
TOM JONES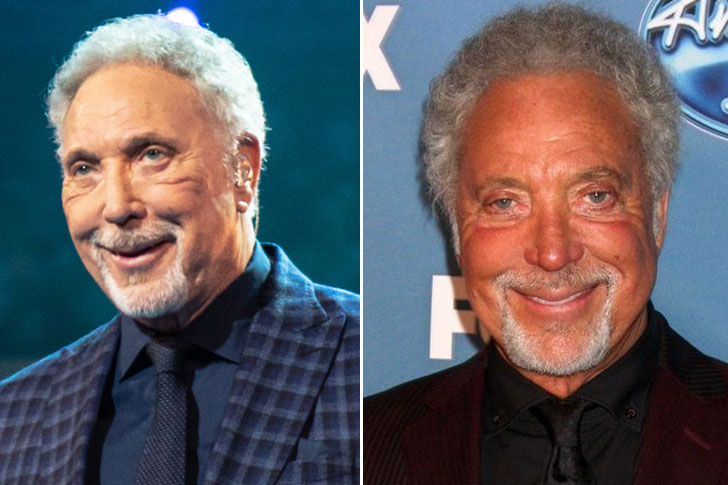 We've seen countless celebrities go orange from having too much tan. But have you ever seen someone go all out and look like they completely changed their ethnicity? Well, that's what happened to the British musician in 2008. Tom Jones was barely recognizable as he stepped onto the red carpet of the Q Awards, all sprayed up with what seems like 100 layers of faux tan. He has since learned from that mistake, but there's no erasing that moment from history, especially when we have something like the internet to immortalize the moment forever. So ladies and gentlemen, let this be a lesson, never to get carried away with tanning. There is a fine line between having a natural healthy glow and being orange, and you most certainly don't want to cross that. If you're unsure about spending your credit rewards on some tan, then spend it elsewhere.
CAMERON DIAZ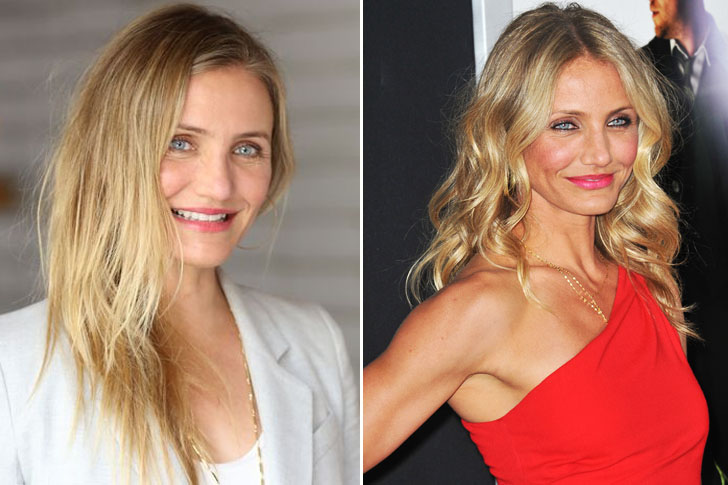 Cameron Diaz has always had that sunkissed California girl image to maintain. So maybe that's why she's often seen with a dark tan. Perhaps, even a little too tan. On some occasions, the actress has raised a couple of eyebrows thanks to her overly glowing skin. A tanned look may suit her, but having too much on can be quite distracting. Good thing that's a thing of the past now. Cameron no longer sports an overly tanned look and opts for a lighter complexion instead. That means she can now put her fashion investment money on more useful and elegant things. We sure hope she never bounces back to her orangey skin days cause it definitely does not go well with her blonde locks and blue eyes.
VALENTINO GARAVANI
Haute Couture designer Valentino Garavani has dressed some of the biggest and brightest names in the industry, yet he can't seem to get his tan right. He has always been known for his fake tan. However, in October of 2014, the designer stepped out into the paparazzi, looking a little too orange. Many have offered up their opinions saying that the designer might have overdone but Valentino remained unfazed. He went on with his business completely unbothered by the things being said about his beauty choices. Who could blame him, though? If you have a billion-dollar fashion investment empire, why waste time listening to critics, right? Well, we completely understand and hope his tanning choices will improve in time.
BRADLEY COOPER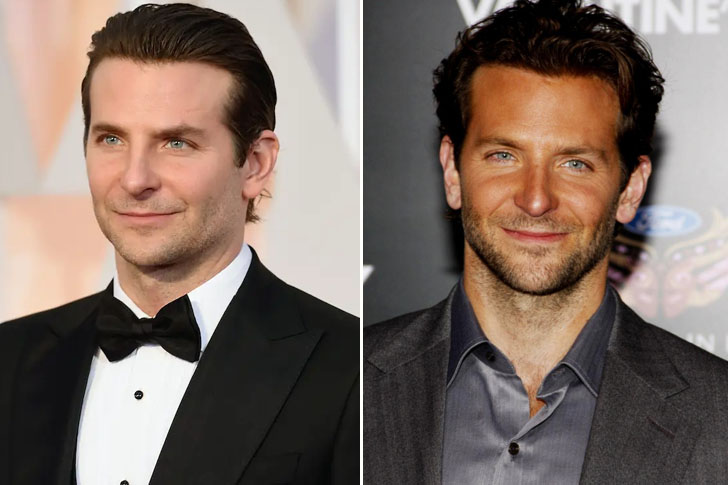 There's simply no denying that Bradley Cooper is one of Hollywood's most dashing and stylish men with several acting credits to boot. Thanks to his good looks and charm, you can always count on Bradley to rock whatever look his team of stylists put him in. However, that doesn't mean that the actor is immune to fashion mishaps. In fact, Bradley had a couple of looks that were anything but flattering. Take his overtanned look for his role in the film A Star Is Born. Runners of the show wanted Bradley to have a cowboy tan, so his makeup artist spray-tanned him every single day. Good thing the faux tan only lasted until the end of their shoot because that overly sunkissed look would have never fared with Hollywood's fashion police.
LINDSAY LOHAN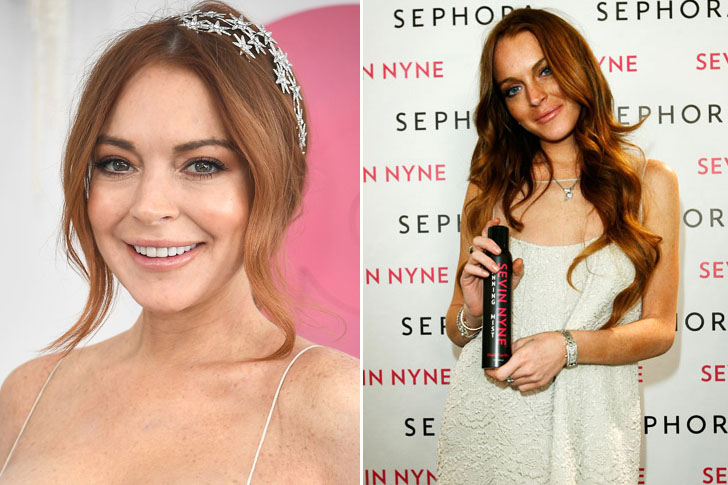 Over the years, Lindsay Lohan's name has been nearly synonymous with the term, fake tan. While having a sun-kissed complexion may give you that extra glow and confidence, Lindsay sometimes tends to overdo it. Just one search on Google and you'd know what we mean. To make matters slightly worse, the actress once paired her faux tan with ginger locks, and we must say, it wasn't her best moment. Thankfully, Lindsay has moved past her fake tan phase and has started embracing her natural color more and more. Today, Lindsay looks healthier and more radiant with her natural pearly complexion and blonde hair. We're sure glad to see her happier and doing better. Whoever gave her that much-needed tanning advice deserves all the credit.
DREW BARRYMORE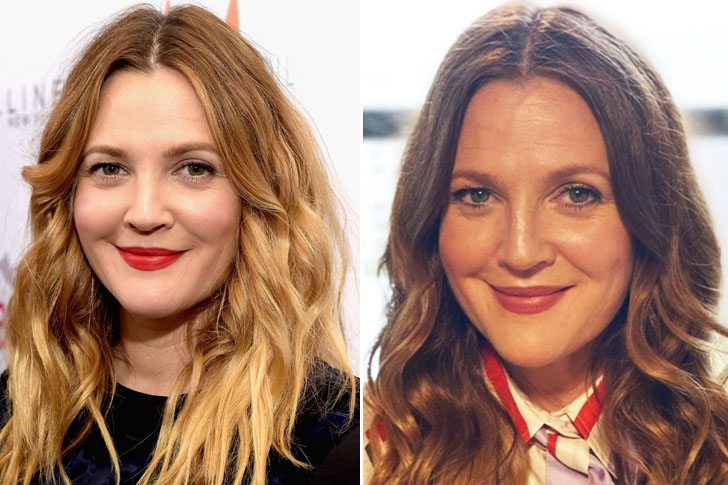 Another darling actress that fell into the trap of fake tanning is Drew Barrymore. The actress almost always steps out into the open looking polished and divine, but Drew has had some ups and downs when it comes to fake tanning. Take this photo of her from the Golden Globe red carpet, for example. She definitely looks stunning, but the tan may have been a tad too dark. We can't help think that she would've looked ten times better had the tan been toned down just a bit. But not to worry! Drew has been sporting a tan closer to her natural skin color lately, and we can't help but gush over it. Beauty is indeed an investment, especially to celebrities, and we're glad Drew is making the right ones.
GWYNETH PALTROW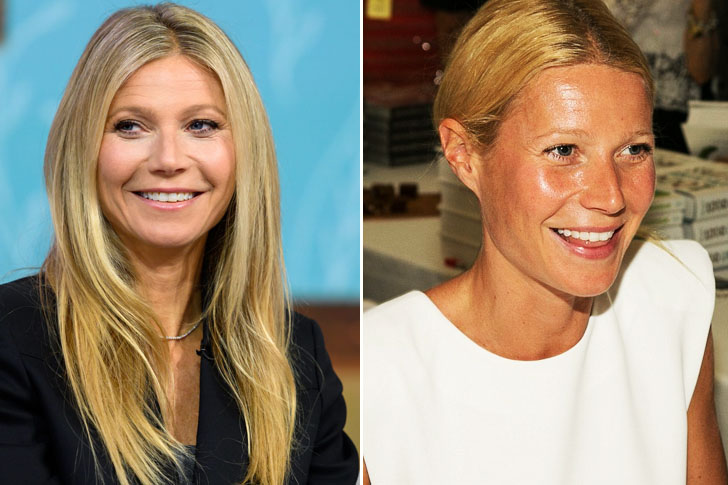 Just like Drew Barrymore, Gwyneth Paltrow has also had her bouts with fake tanning. With her blonde hair and LA roots, you'd think that Gwyneth will blend right into the surfer girl image. But photos of the A-lister sporting a darker toned complexion had us thinking otherwise. Back in 2014, the actress sported a fake tan that was anything but flattering. Instead of making her look glowy and fresh, it aged the gorgeous actress and made her look older than she actually is. I guess it's safe to say that Gwyneth is better off with a pearly complexion to match her beach blonde hair and blue eyes. We're sure that with her credit score, Gwyneth could afford a much better look than her 2014 faux tan mishap.
NICOLE KIDMAN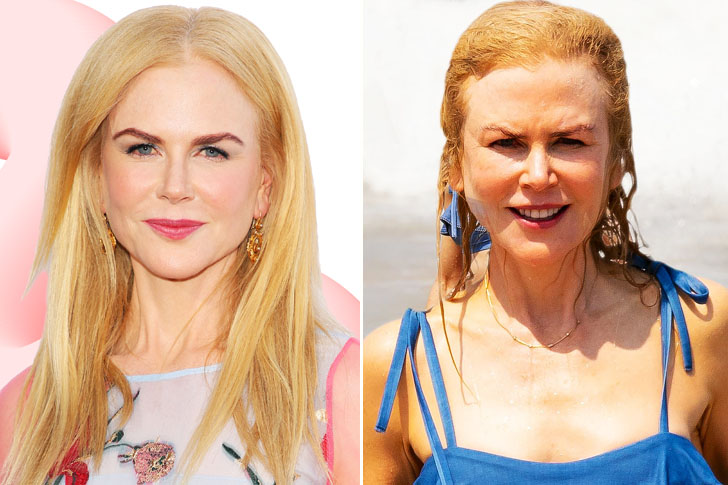 Nicole Kidman is one of the few celebrities who can rarely be seen donning a fake tan as the actress often chooses to embrace her milky white skin tone. However, now and then, the actress likes to change her looks and go for bolder choices. One look that the actress tried to nail down is the faux tan look. While she still looked stunning, we can't help but miss her milky white complexion. But of course, that's the thing with Hollywood. You've got to shake things up a bit every now and then, especially when it comes to beauty and fashion. We do give Nicole some credit, though, for rocking a trend that may be out of her comfort zone.
EMMA WATSON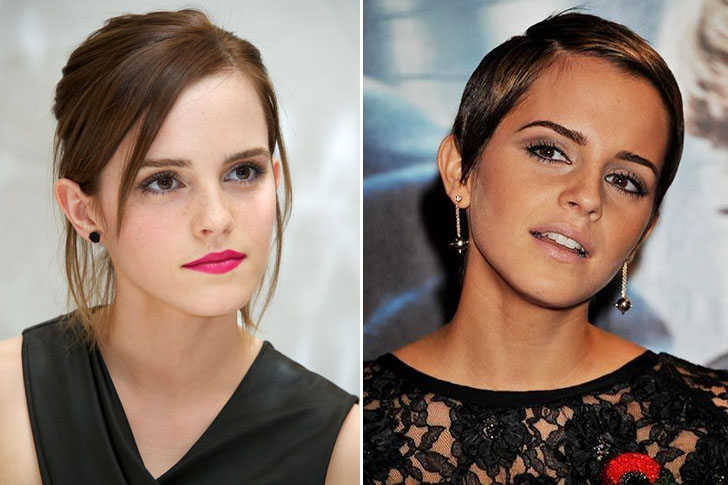 For many young girls, Emma Watson is the epitome of grace and beauty. But despite her inclination in fashion, Emma still had her fair share of struggles. Take this photo of her with a fake tan, for example. Now, we don't exactly know if this whole look was intentional or if her makeup artist just didn't realize how bronzed up the actress was. Either way, the whole faux tan look was clearly not worth the beauty investment. If only they toned down the tan a few shades lighter, Emma would've looked incredible. She did look lovely still, but the fake tan took away so much from what could've been Emma's greatest looks. But then again, everyone in Hollywood has their moments, and this one just happened to be Emma's.
MICKEY ROURKE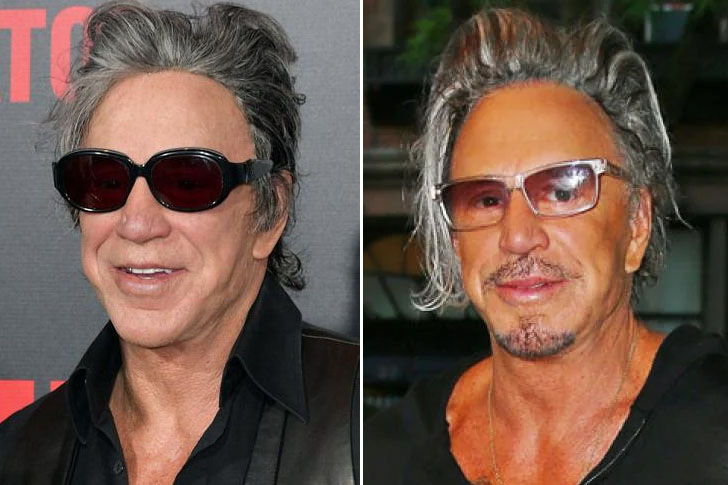 Actor Mickey Rourke is known for two things: masculine roles and fake tans. Yep, the actor is rarely seen with a heavy tan, that it is now part of his identity as a celebrity. Nobody really knows when his fascination with fake tanning began, but we do know that he likes to go all out with it. Sometimes a little too much, that he ends up looking unrecognizable. We know he can rock a tanned look just fine, but if we can offer some advice to the actor, we'd say he should tone it down a little. He has some incredible features, and we hate to see them buried underneath all that fake tan. Just a few degrees darker from his natural skin tone would do just fine, in our opinion.
JENNIFER LAWRENCE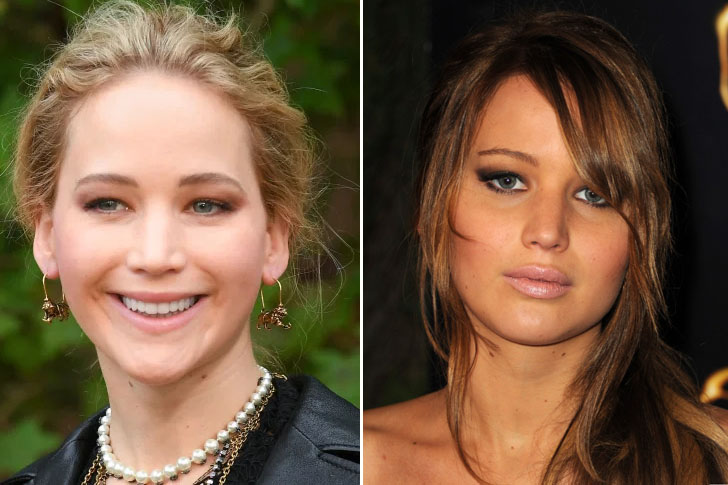 If you're a fan of Jennifer Lawrence, then you would know that the actress is all about wits and charm and has the slightest interest in fashion and beauty. For the most part, Jen leaves the styling and the glam part of her job to her team of stylists and makeup artists. But despite having some of Hollywood's best glam professionals on her team, Jen still had a few less than chic moments on the red carpet. Take this red carpet photo of her looking sunkissed and tanned. It strays away from her usual radiant porcelain look, and we're not entirely sure it works — especially with those pale lips and black lined waterline. We think it's best if Jen stays with her natural complexion instead of donning a fake tan that's a lot darker than her skin tone. However, we still give credit to her team for the actress's almost perfect red carpet fashion record.
CHERYL COLE
British singer Cheryl Cole can certainly pull any complexion, whether it be fair or tan. However, we think she should ditch the faux tan altogether and embrace her natural color more and more. Don't get us wrong, she looks absolutely divine with a fake tan, but we also can't deny that her features light up when her skin is at it's most natural. We know celebrities like Cheryl put in a lot of investment money into fashion and beauty, and it would be a shame if they don't look their absolute best at special gatherings and red carpet events. But not to worry, the singer has been embracing her natural skin color more and more these days, so I guess we won't see the faux tan for a while.
KELLAN LUTZ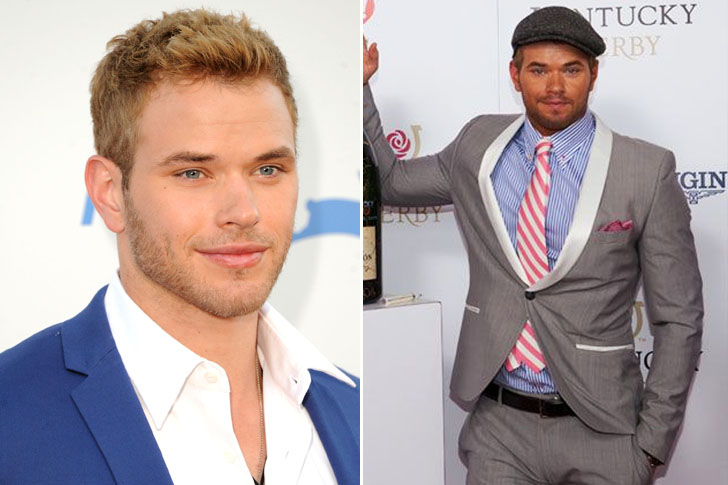 Kellan Lutz may have risen to fame playing a pale-skinned vampire on the Twilight Saga, but since wrapping up his time with the series, he's been out looking like a tanned werewolf instead. He can sure pull-off any look, but Kellan may have pushed the fake tan a little too far in 2012 when he attended the Kentucky Derby. The actor sported a dapper suit, but his orangey tan was taking away too much attention from his ensemble. If someone would've just told Kellan to tone down the tan a few degrees lower, then everything would've been perfect. Oh well, we can only hope Kellan never does a look like this ever again. He has a good team behind him, so we're counting on them to never let Kellan wall out into the carpet looking too bronzed-up.
NICOLE "COCO" AUSTIN
Nicole "Coco" Austin is known for a lot of things in Hollywood, including her fake tan. The actress has been seen one too many times looking a bit orange from all the spray tan she and her makeup artist used. In our opinion, the actress would've looked ten times better had she toned town the tan a few degrees lesser. Hopefully, the actress will bear her more natural skin tone next time instead of pushing through with the blonde hair and tanned-skin ensemble. There's a lot of professionals in Hollywood to help her out with that, so she really won't have a problem getting advice. She's for sure stunning, and it would be a little disappointing to see her best features get buried underneath all that spray tan.
SIMON COWELL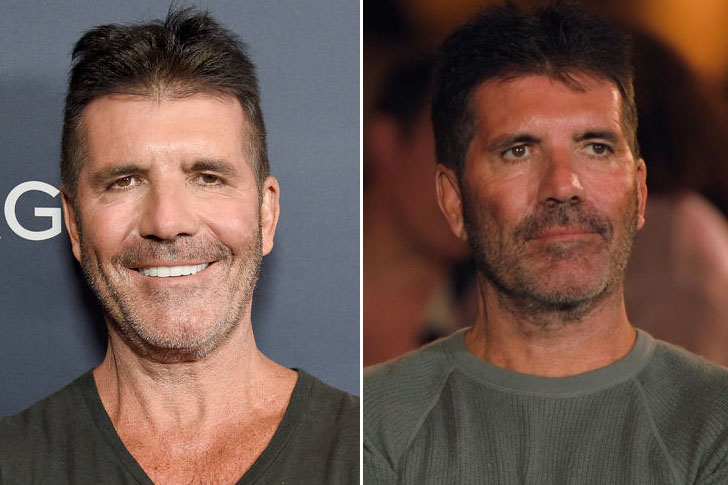 We all know that Simon Cowell is not the type of person to hold back. He's not one to shy away from bold choices, including choices in fashion and beauty. In 2019, the English judge debuted a new look after going through a rigorous weight loss journey. And along with a skinnier and leaner body, Simon also showed off a fresh new tan. However, a lot of fans seem to think that his fresh new tan does not go well with his slimmer and leaner body. The weight loss is impressive, but the faux glow could've been toned down a few degrees lesser to make his transformation all the more incredible. We just hope that when the spray tan wears off, he doesn't go back to looking orange.
EVA LONGORIA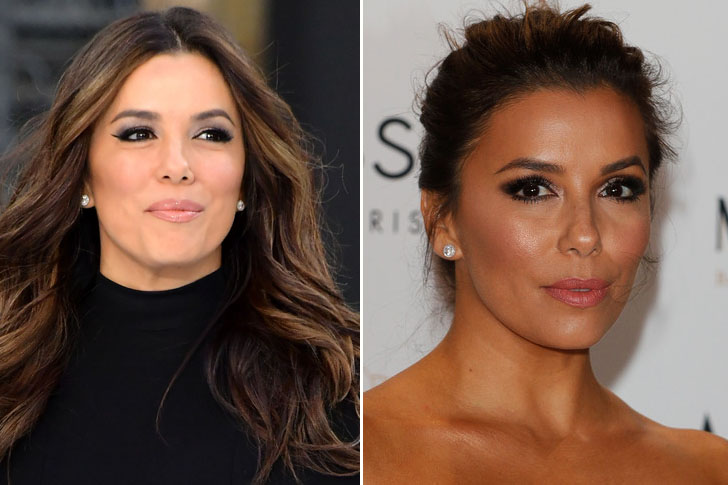 Eva Longoria has been blessed with a beautiful natural tanned skin. So when she went out and got some more tan sprayed onto her skin, she ended up looking a bit orange. The actress still ended up looking fabulous, but we have to admit, the slightly overdone tan took some attention away from her gorgeous get-up. Had the tan been toned down a bit, the whole look would have been perfect. But thanks to her talented team of stylists and makeup artists, the actress has been embracing her natural skin tone more these days. We know Eva doesn't really need that much help to look good (the actress is already naturally stunning!). We just hope she finds better beauty investments that'll enhance her features rather than bury them under layers.
DAVID HASSELHOFF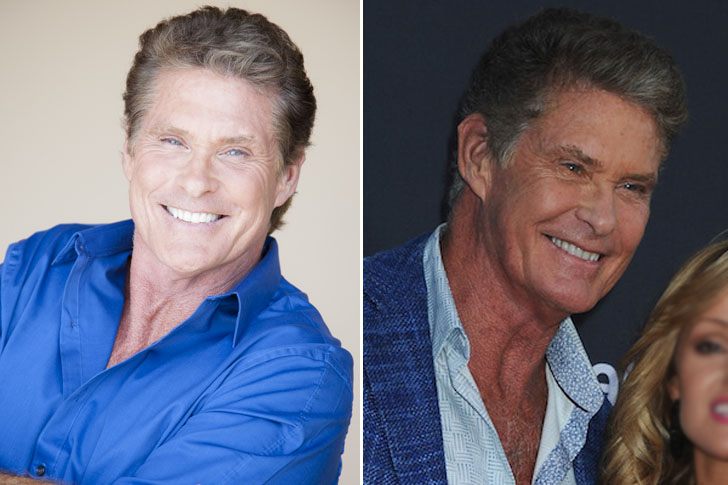 When it comes to spray tan enthusiasts in Hollywood, David Hasselhoff takes the lead. The actor is an avid fan of spray tanning, and he's not ashamed to show it. The actor has appeared in several red carpet events over the years, and he shows up each time with a fresh tan and a dapper outfit to match. However, some people think that David should ditch the glowing orangey look and go for a more natural tone instead. He has sported a more natural look before, and it worked out better for him, to be honest. For one, it made him seem younger and healthier compared to his faux tan. It also made his features, like his eyes, stand out a bit more. We do give him credit, though, for being consistent with his faux tan look. We just think it's time for him to give the trend a break.
TARA REID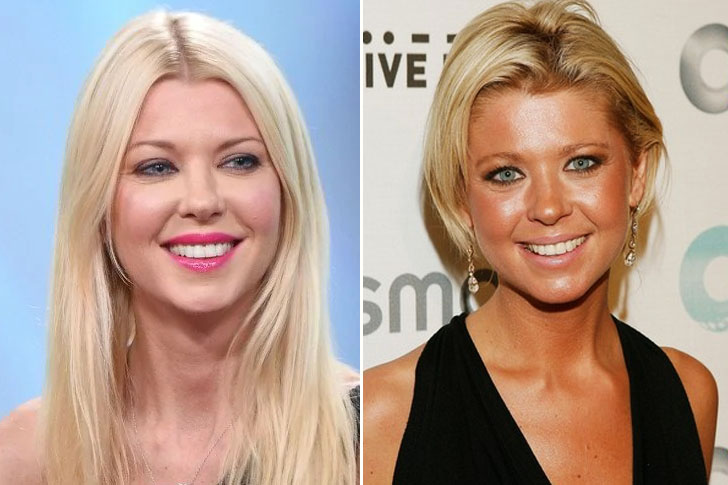 Tara Reid is an avid lover of the beach and tanning beds. This explains why the actress is always looking sharp in a bikini. However, all that sun exposure may not be as good for her as she thinks it is. Firstly, too much sun exposure poses several health risks to her body, especially her skin. Second, all that tan she's getting isn't doing her any favor, fashion-wise. Tara might have to rethink her beauty investments if she wants to avoid looking too orange on the red carpet. Maybe if she toned down on the tanning beds and the beach a little, her tan will be the perfect shade of bronze instead of full-on orange. She has some very stunning features, and it's all getting washed out with all her tan.
HULK HOGAN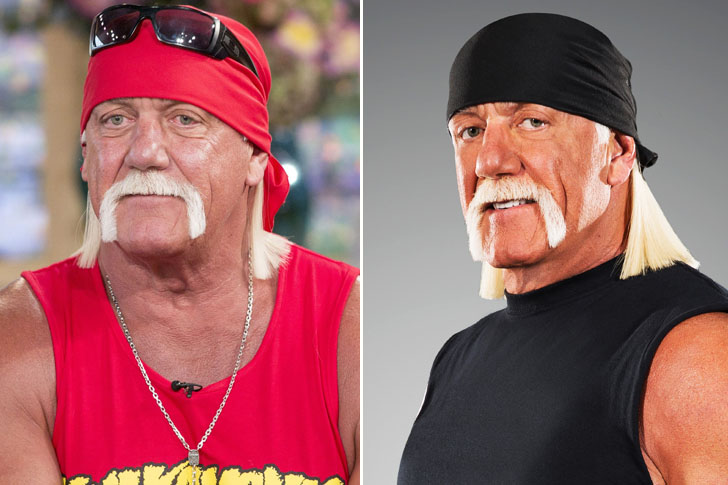 Hulk Hogan is known for a lot of things. These include his wrestling skills, his penchant for reality TV, and his love for spray tanning. Since the start of his career, Hulk has been donning a darker than usual spray tan look, which only seemed to get darker as the years went by. It is understandable, though, considering that he's a wrestler, and a spray tan can accentuate his muscle features. However, the amount of tan he sprays onto his body is beginning to look very unflattering. If only he would take his tanning game down a few notches, he'd look less orange and more healthy. With his credit score, we're sure that he could afford better wellness and beauty services other than just spray tanning.
RYAN REYNOLDS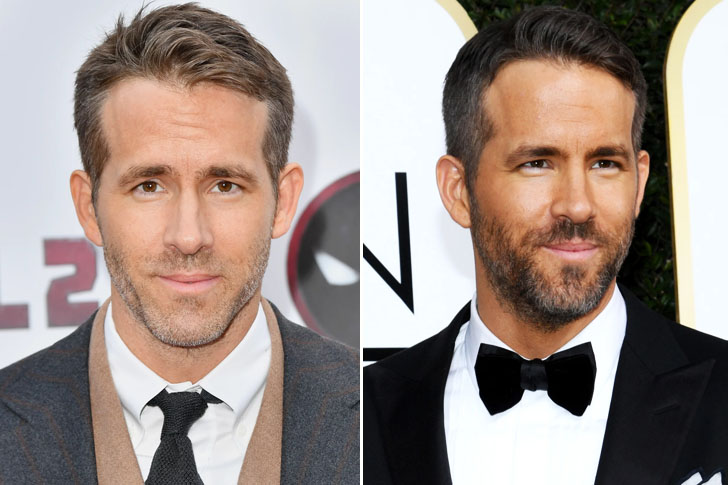 When it comes to fashion and red carpets, Deadpool lead actor Ryan Reynolds rarely disappoints. However, in 2017's Golden Globe Awards, the actor stepped out looking a little less dapper than he usually does. The actor walked the carpet with a slightly over-the-top tan, and Twitter's fashion police were quick to point it out. To make matters worse, he presented an award later that night alongside porcelain-skinned Emma Stone, which made his spray tan slip up all the more obvious. Now, we still think Ryan looked dashing in his gentleman suit, but he could've swiped his credit card to avail some other service besides that slightly disappointing tan. But not to worry, he has Blake Lively by his side. We're sure his gorgeous and stylish wife will guide him more closely next time.
AUBREY O'DAY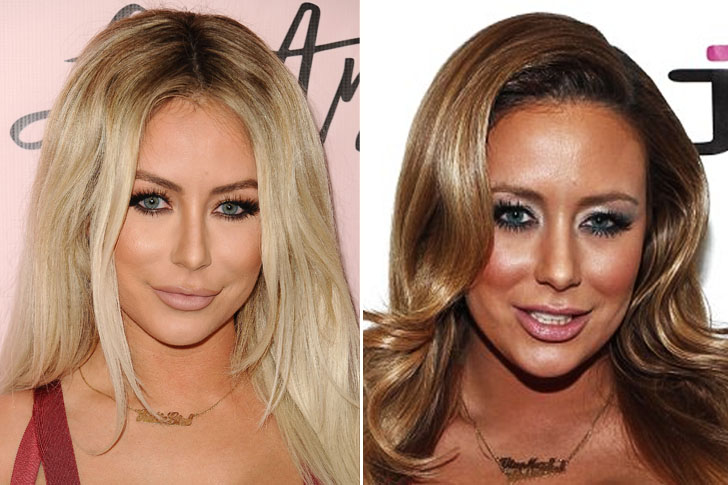 When it comes to fashion and beauty, Aubrey O' Day's motto seems to be "go big or go home." So, it did not come as a surprise when the reality star posted a photo of her on Instagram looking a bit too tan. Although it wasn't new to the people who knew her, it still didn't change the fact that her faux tan wasn't doing as much good as she thought it was, beauty-wise. Her hair and makeup didn't do her any favor either. Had she paired her blonde hair and pale pink lips with a lighter shade of tan, it would have made all the difference. We do believe she's capable of making better beauty choices and investments, so we're looking forward to seeing her don better fashion and makeup looks.
BROOKE HOGAN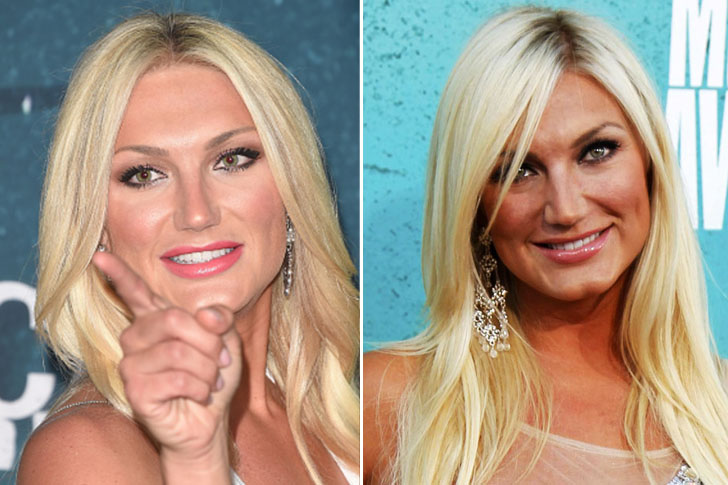 Brooke Hogan may not have followed in her father's footsteps in the wrestling ring, but there is no doubt in our minds she and dad Hulk are one and the same, especially when it comes to fake tanning. During the 51st Grammy Awards, the singer/reality show star was photographed on the red carpet with her beach blonde hair down and wearing a vibrant lilac gown. However, it wasn't her golden locks or her lovely dress that caught everyone's attention. Instead, it was her overdone tan that made audiences turn their heads. We know Brooke loves a good golden glow, but pairing her darker complexion with a bright shade of lilac clearly did not do her any fashion favors. We can only hope that Brooke will make better beauty investments in the future.
PARIS HILTON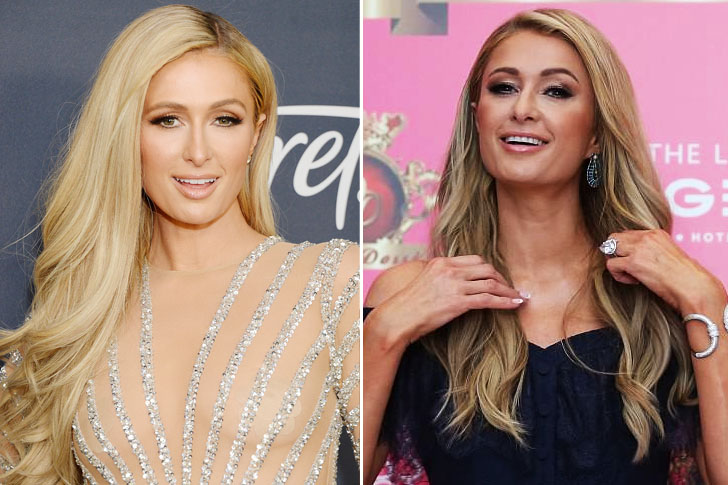 Hotel heiress and Hollywood socialite Paris Hilton may have started several fashion trends in the past, but that doesn't exempt her from a few fashion mishaps. As a California native, Paris loves to have that glowing sunkissed complexion. However, the socialite does have a tendency to overdo her faux tan. In fact, Paris has been photographed several times wearing a slightly orange tan rather than a rich golden glow. This is particularly obvious in a lot of her red carpet photos from the 2000s. But the faux tanning did not stop there. In 2014, Paris was again photographed wearing a slightly orange fake tan as she made her way towards LAX. Luckily, she's been making better beauty investments and has been embracing her natural color more and more.
KATE MOSS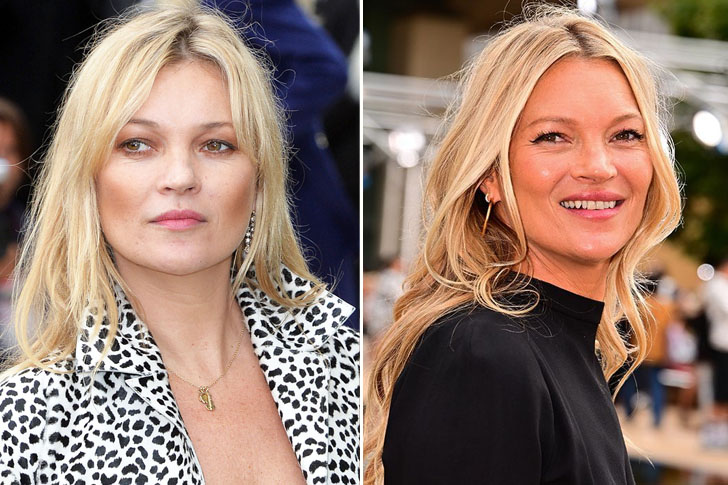 Ever since she rose to fame as a supermodel in the 1990s, Kate Moss has been dubbed as one of fashion's greatest it girls. However, having an exceptionally high status in the fashion industry also means that every fashion and beauty decision you'll ever make will be dissected and scrutinized under the glaring microscope that is Hollywood. Kate learned this the hard way when a photo of her looking a bit too orange appeared in a magazine back in the 1990s. The supermodel has since made better beauty investments, but there is certainly no forgetting about her faux tan look that graced the pages of Layers and Swathes. Today, Kate is rarely seen donning an incredibly heavy fake tan, and that's thanks to her experiences in the industry.