Every woman loves a handbag, and anything we choose to put in them is a reflection of ourselves. Our feelings for our bags take precedence over our feelings for our clothes and other accessories, which are comparable in that we can never leave the house without them. Body language specialists claim that even the way a woman holds her purse suggests her traits, so there's a lot you can tell about a person from her bag in terms of style and contents.
There is no place more mysterious than inside someone else's bag. Everyone has secrets, and they keep them in it, whether it's a backpack, a purse, or a tote. Given the fascination with the stuff people carry, we have one question: What's in celebrities' bags, and what is the strangest stuff? Celebrities' bags are remarkable in and of themselves, but the contents provide us a glimpse into their glamorous lifestyles! So, whether they carry around their credit cards or not, we hunt through these celebrity bags to uncover what they bring daily and why.
Camila Alves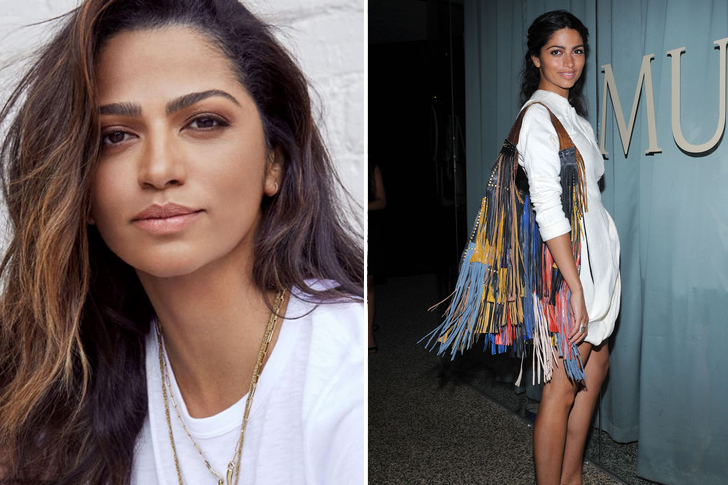 Camila Alves isn't just a gorgeous face; she's a force to be reckoned with. Matthew McConaughey's girlfriend wears several hats. On the other hand, Alves may now put "designer" at the top of her investments. Her modeling career has brought her worldwide success, but Alves became agitated when she couldn't locate the proper purse to suit her many needs throughout her jet-setting adventures.
She desired an attractive and functional bag, but nothing on the market met her expectations. As a result, Alves decided to launch her own handbag company with the support of her artist/fashion designer mother. So, what does the Muxo bag designer have inside her bag? Camila says, "My passport case is yellow to remind me of Brazil." "It's the color of our flag!" She also brings some of McConaughey's stuff with her, like his tobacco chew, wallet, and iPhone. If there is something necessary for her to bring along, those are activity books for her kids.
Christa Miller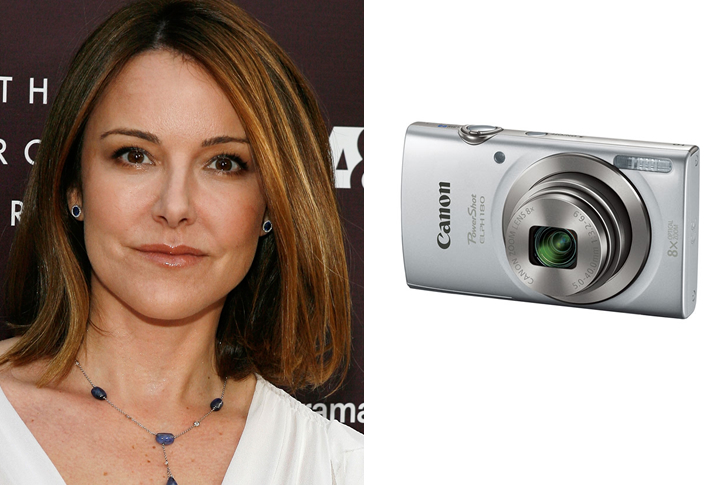 Christa Miller has established herself as one of the most gifted sitcom actors. She was born and reared in New York City, and she began acting in advertisements at a young age. Miller modeled for a short time after graduating from high school and graced the first issue of Maxim. After that, she moved to Los Angeles and had guest appearances on shows like The Fresh Prince of Bel-Air and Seinfeld. Miller rose to a prominent degree after portraying Kate O'Brien on The Drew Carey Show and Ellie Torres in Cougar Town.
The actress claims her Tod's D-Styling tote complements any ensemble. "I prefer carrying a good purse since it allows me to wear t-shirts and jeans all day!" So, what's she bringing with her? Well, Goody's Spin Pins are her favorite savers for an inexpensive and instant updo. She also makes sure to bring two pairs of glasses for that spec style. Miller generally carries a camera, and her tiny Canon Powershot is perfect for her photography skills. Finally, a good read is a must, so she tags along with a good book with her.
Christina Applegate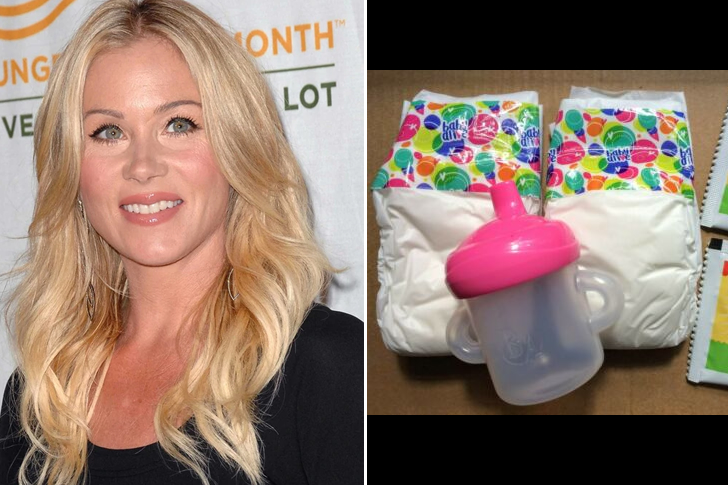 Christina Applegate's breakout role on Fox's iconic sitcom Married… With Children came at the age of 15, and she went on to act in Jesse, Samantha Who? Applegate has also had success on the big screen, with roles in Anchorman and the reboot of Vacation.
Her character as Jen in Dead to Me has a collection of swoon-worthy handbags that are equal parts fashion and practicality. Which makes us all wonder what's in her real-life bag. Well, her go-to bag is far from Jen's. Being a busy mom, she has one criterion for her everyday tote: plenty of pockets for her credit cards, diapers, and sippy cups. Her H&M canvas bag is a perfect fit for her children's snacks and her fruit water. She also has a go-to makeup with her- Koh Gen Do blush with a sponge. However, if there is anything that would surprise us all, it's her keepsake with a twist. Applegate's daughter swallowed a pebble, and she preserved the rock in a heart-shaped box.
Ciara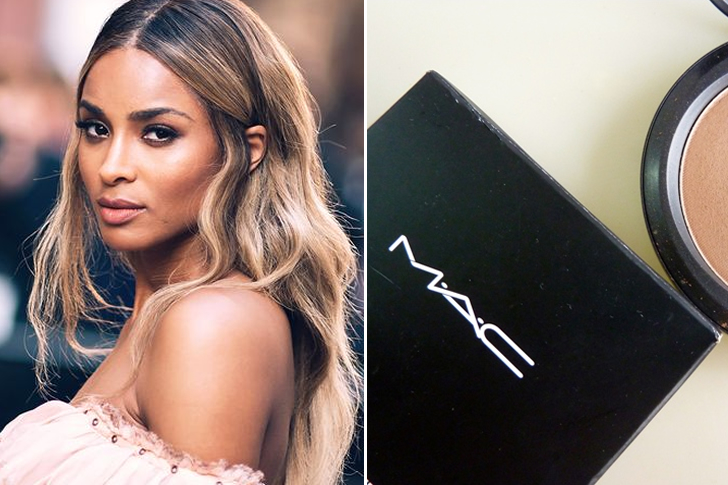 Ciara leaped right into a chart-topping music career when her first single was released in 2004 and surfed that initial wave for years to come. Her time at the top of the charts was brief, but she parlayed her early success into a healthy and long-lasting career.
Given her fame, we are not surprised to see her with a Givenchy tote. Being the style that she is, we can only imagine Ciara's bag inclusions. The singer carries her MacBook Air everywhere with her. Her bronzing powder is from MAC because it's something she uses on her face and body. Ciara never leaves the house without using deodorant, so bringing it with her is necessary. We bet Ciara is never a fan of credit cards, for she always has a stack of cash with her, and who would have thought of taking condiments with her? Well, only Ciara does.
Denise Richards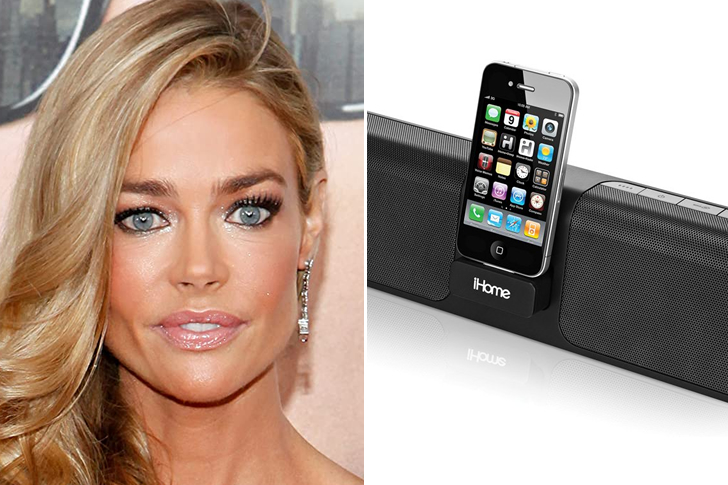 Denise Lee Richards is another fine prominent example of a model-turned-actress success story. She carved her degree in the entertainment industry with a varied assortment of unique parts on screen. Richards has also appeared in several movies, including The World Is Not Enough, Wild Things, Starship Troopers, and Love Actually.
"I use everything I have on me," says Denise, who carries everything from her Kai perfume to snacks for her three girls. What exactly do we have here? First on the list, her iHome speakers for iPhone. She claims that they're fantastic for hotel rooms, and she uses them all the time in her work trailer. The actress also assures that she has a pair of socks with her. The reason? She despised taking off her shoes at security and walking around the airport barefoot. She loves pretzels and gumballs, so she always has them in her bag as well. Her three girls love drawing pictures whenever she leaves, so Richards brings the scribbles with her—such a sweet farewell.
Gwen Stefani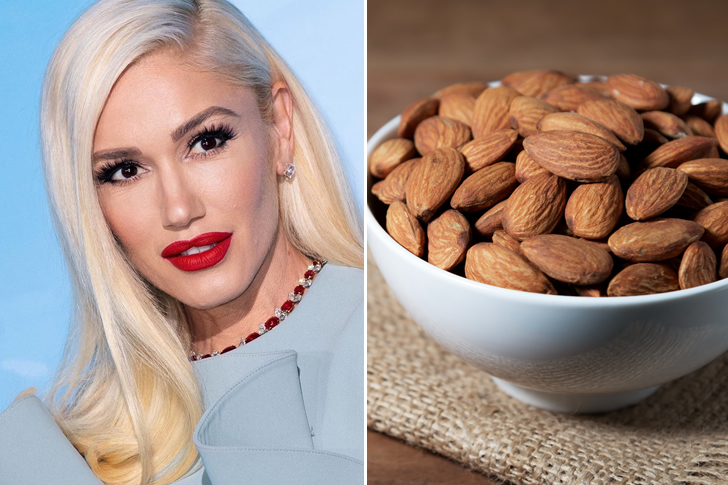 Gwen Stefani is, without a doubt, one of the most accomplished women of our generation. Everything she touches seems to turn gold, and we adore her style and sensibility. To mention a few, she is the lead singer of the infamous band No Doubt, has a phenomenally successful solo career, and has served as a judge on a TV show. Stefani ventured into investments and started her fashion line, L.A.M.B.
With this, her schedule is as jam-packed as her purse! Her L.A.M.B. tote holds almonds for snacking, her Windows phone, and action figures for her sons. What are the rest of her necessities? Well, she keeps a few of her favorite Harajuku Lovers scents. She enjoys that she can change it up depending on how she's feeling. Stefani also needs to have some fantastic toys on hand if any of her kids become bored while they're out. Her favorite part, blasting her CD in her car. Guess she's the only one who still uses CDs, but Stefani has been fortunate thus far!
Ivanka Trump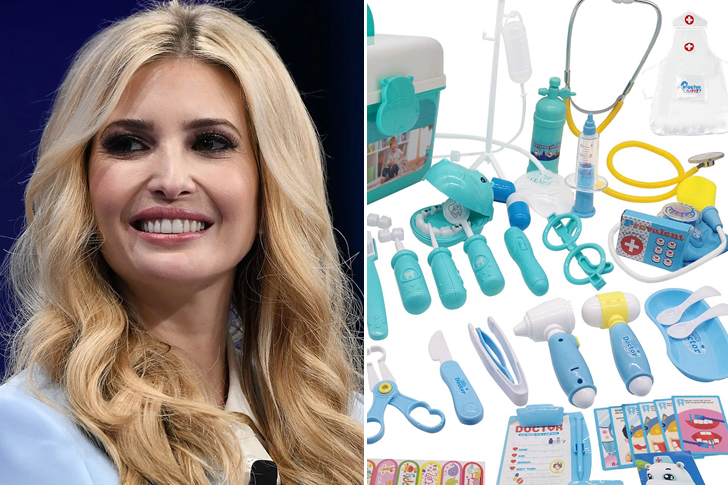 Ivanka Trump is the daughter of Donald Trump and Ivana Trump. Ivanka began her career as a model while she was in her teens, but she redirected her goals and joined her father's business empire after graduation. She was a judge on Celebrity Apprentice from 2006 until 2015, alongside her father and two brothers. Ivanka became a senior consultant to her father at the White House after creating her fashion investment, the Ivanka Trump Collection.
Ivanka is all business, but a glimpse inside her self-designed Julia shopper reveals a whimsical side. She carries a toy doctor's kit! What else is there? She prefers real books to e-books, although they might be cumbersomely thick. Ivanka always has SPF 45 Peter Thomas Roth Instant Mineral Powder which is a perfect sunscreen. She claims she never learned how to blow dry her hair, so Ivanka always keeps elastics on hand.
Jenna Dewan Tatum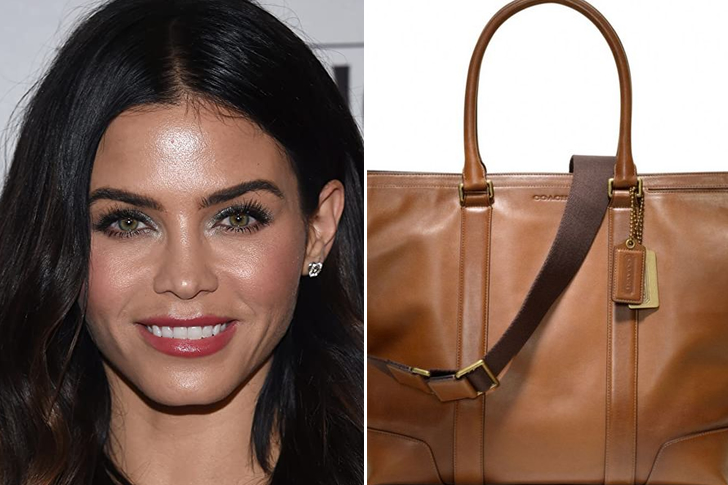 Jenna Dewan rose to a degree of fame after starring in films such as Tamara and Step Up. She worked as a dancer for several well-known artists, including 'N Sync, Celine Dion, and Ricky Martin, before becoming a movie star. Dewan was a part of Janet Jackson's All For You Tour and participated in some music videos accompanying the album. Christina Aguilera's music video for Not Myself Tonight also featured her dancing.
Dewan is one of the most understated tastemakers in the celebrity world. She always has the most up-to-date bags we hapless mortals can only dream of. While others refuse to leave the house without their phones, Jenna can't get enough of her Henri Bendel cosmetics case. What's in her Coach Bleecker Legacy tote's other compartments? Her Mason Pearson hairbrush is always on the list, along with her Nap plush eye mask. Aside from her go-to makeup and iPhone, Dewan always carries her aquamarine and rose quartz crystals.
Jennie Garth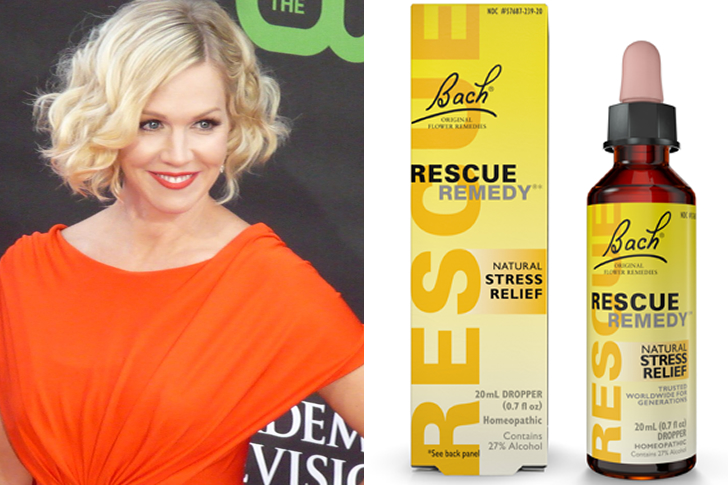 Jennie Garth is best known for her ten-year run on Beverly Hills, 90210, which she credits with changing her life. She decided to pursue a career in TV movies, landing roles in films such as The Street and What I Like About You. Her degree of popularity prompted her to have her reality show on CMT called Jennie Garth: A Little Bit Country.
Yellow is her most favorite hue, she says. Her Baggu backpack has a lot of yellow in it, from the passport cover to the tote itself! What else does the single mother have in her bag? First, she always has her vitamin baggie. To alleviate any stress, she uses Bach Rescue Remedy. She couldn't imagine not having Tarte's LipSurgence tint and Jus D'Amour, or 'love juice,' perfume on hand. Garth also carries a collection of uplifting quotes by Buddhist nun Pema Chodron.
Jennifer Carpenter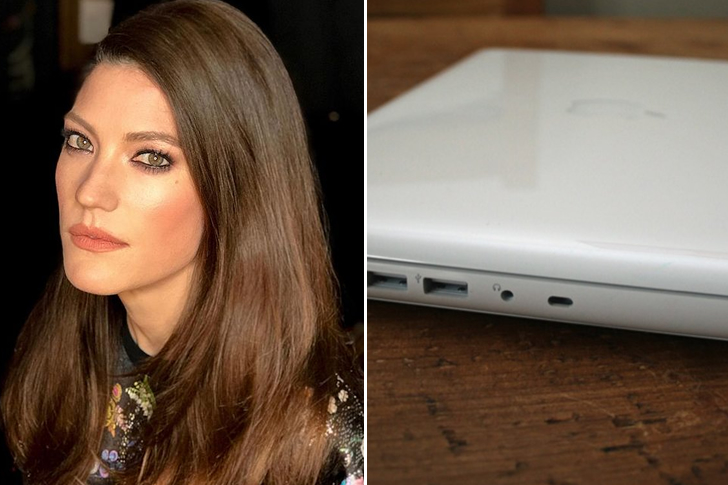 Jennifer Leann Carpenter is best known for her performance in the Showtime TV series Dexter. The show was a great hit, winning four Emmys and two Golden Globes. She also played the lead character of an FBI special agent in the TV series Limitless. Her performance as Emily Rose in the film Exorcism of Emily Rose earned her the MTV Award for Best Actress.
Carpenter's leather Tumi rucksack contains a Tupperware container of veggie soup, Invisalign trays, and three highlighters. Because his son grows bored with toys quickly, she keeps a supply of coffee lids in her backpack. There is a lot inside her bag. She has a black leather wallet from Comme des Garcons, a phone charger, Oppo headphones, and a white MacBook Pro. Carpenter indeed got plenty of cards, from gift cards to four insurance cards; you will find them all inside.
Jenny McCarthy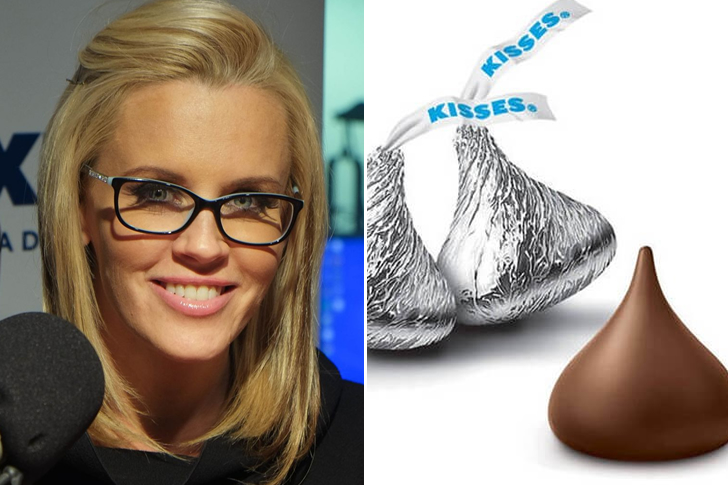 Jenny McCarthy rose to a degree of prominence after beginning her modeling career. Her success as a model aided her in breaking into the film and TV industries. She co-hosted MTV's dating game program Singled Out and starred in films such as BASEketball, Scream 3, and Scary Movie 3. She has also produced parenting books to discuss such issues as alternative medical therapies for autism.
McCarthy says her motto is to "keep ready." As a result, the following are the contents in her Caboodles cosmetic bag: An emergency blank check and a backup bra. Other products to have on hand just in case? She has a stash of Hershey's Kisses and M&M's. Her secret weapon is eye dews which she wears during trips. She also got a Bible of Relationships and a St. Joseph's statue that her mother gave her. McCarthy claims she can get away with being pulled over by showing off her uncles' 8,000 business cards.
Jessica Alba
Jessica Alba rose to prominence after starring in the TV series Dark Angel. Her acting skills have dramatically improved over the years, as evidenced by her work. Interestingly, she hasn't stuck to a single genre in her work and has experimented with her characters on numerous occasions. She has appeared in films spanning a wide range of sorts, including supernatural, thriller, romance, and comedy. Her diverse acting skills have also allowed her to make an impact in both films and TV.
Alba is truly multi-talented. She is a mother of two with investments in Honest Cosmetics. Her essentials: foods packed in case Havie gets vehicle sick. A squeezy fruit pouch or a lollipop typically helps. Big crayons, Ore's kid-sized cutlery, and Alba's iPhone, which she uses to take films of the girls while they play at the park, are also in mommy's magical bag.
La La Anthony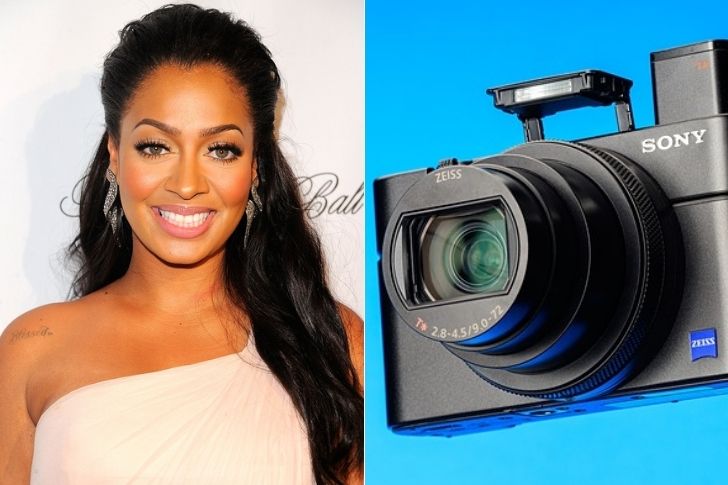 In recent years, La La Anthony has dominated the pop cultural world. She's a reality TV star who's gotten a lot of attention for her tight ties with some Kardashian family members. Anthony quickly rose to become one of MTV's most popular hosts, lending her hosting skills to series like Direct Effect. She has also worked on Broadway and is a successful businesswoman, having launched cosmetics and clothes investments.
Among the belongings that Kim Kardashian's best buddy lugs with her? She has a Sony Cyber-shot DSC RX1000 camera, "I have a kid; therefore, I like to shoot pictures." Anthony keeps a photo of her kid when he was born and his most recent school photo in her Hermes wallet. She also keeps mints on hand and claims that she is a sunglasses lover, as evidenced by the fact that she has three inside her bag. In addition, a decent SPF and a clear lip gloss, such as Carmex, are essential.
Lena Headey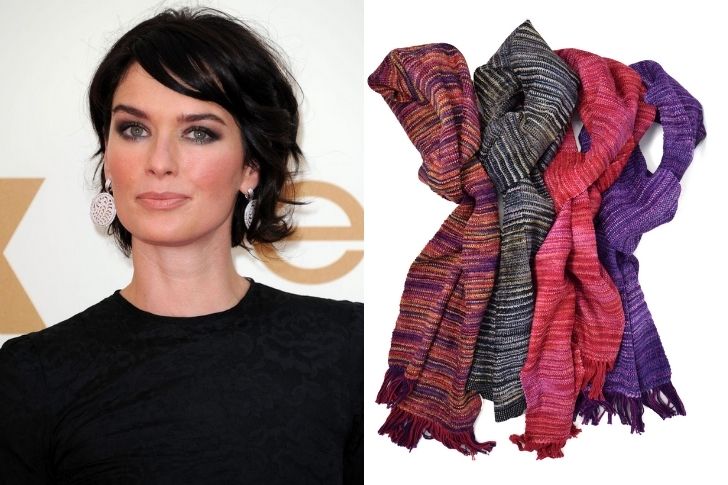 Lena Headey earned a certain degree of fame after portraying Cersei Lannister, a cruel and power-hungry queen, in Game of Thrones. Some people say the actress is like Cersei in real life because she performed such an excellent job portraying the character. Headey won an Emmy Award in 2014 for her tremendous dedication and passion for her character.
When she wants a chuckle, she turns to her California driver's license. Is there anything else in her Foley + Corinna bag? She usually has scarves on her bag. She'll spritz one with a generous amount of my Byredo Gypsy Water perfume. Headey also has eight lip balms in her purse: Burt's Bees, Rosebud Salve, and Eos to have an oral fixation. She always brings a bottle of kombucha with her but never drinks it. Headey also carries a spare pair of her son's underwear with her. Occasionally, she'll bring a Ninja Turtle or a Power Ranger. So much for her elegant luggage, isn't it?
Malin Akerman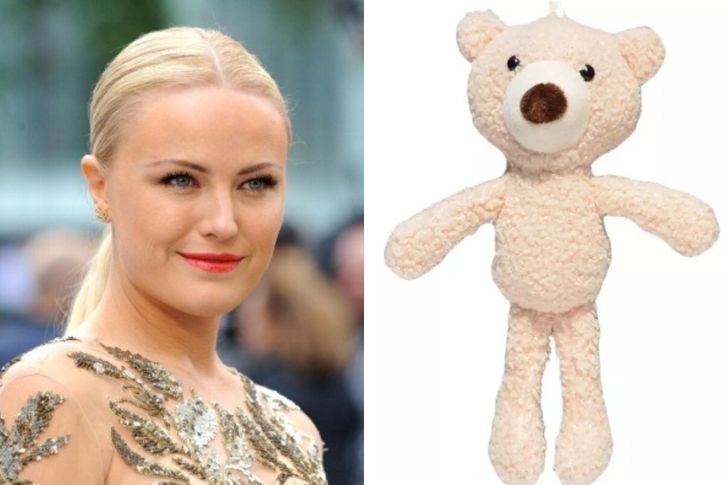 Model turned actress Malin Akerman, began her career in the fashion industry when she was only 12 years old. She later signed with Ford Models when she was 16 and got several endorsement deals. In 2001, Akerman moved to Los Angeles to pursue an acting career. Among the films that she worked on are The Utopian Society, Harold & Kumar Go to White Castle, 27 Dresses, and The Heartbreak Kid. Her role in Watchmen earned her a nomination for Best Supporting Actress at the Saturn Awards, while her investments in her career have helped her land plenty of work in Hollywood.
Now, what goes insides the actress's bag? She has burp clothes, stuffed toys, and onesies for her son, Sebastian. She also has a breastmilk cooler which she also uses to store her snacks. Akerman definitely knows how to juggle her work with being a full-time mom, as is seen with the contents of her bag.
Maria Sharapova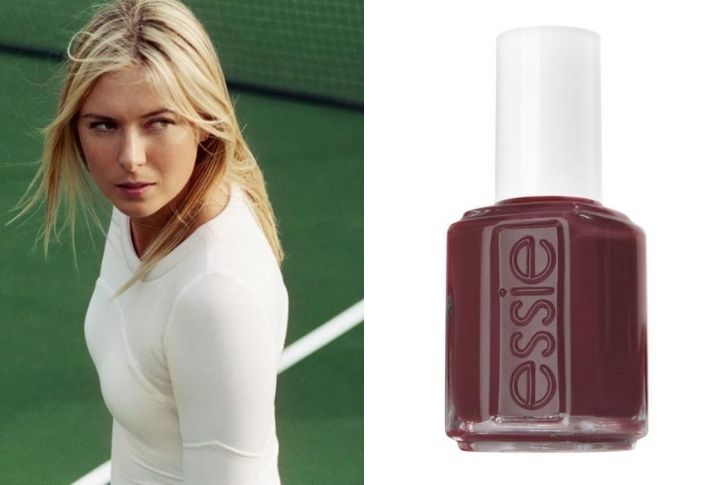 Tennis superstar Maria Sharapova has wowed the audience with her tennis skills. She already showed signs that she was a pro while she was still young. Her parents used their investment money to get her the training she needed, and it worked! Sharapova rose to the top during her pro career and stayed in the number one spot for 11 years. She has won several competitions and kept getting good at her game until her shoulder injury sidelined her.
Are you curious as to what goes inside her bag? Sharapova's must-haves include a visor, Evian water, Kanebo concealer, and two Essie nail polish of her favorite colors. For someone who has a net worth of almost $200 million, the contents of her bag don't say much. Sharapova admits no one would realize she is a tennis player by what she brings with her all the time.
Megan Fox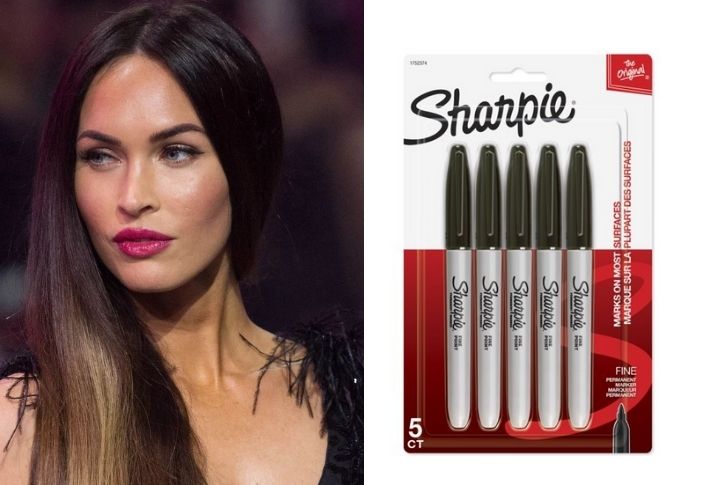 Megan Fox caught the attention of viewers when she appeared alongside Shia LaBeouf in the film Transformers. However, this was not her first rodeo. Her first film was Holiday in the Sun, but it was in Confessions of a Teenage Drama that sealed her fate as an actress. The actress later appeared in the reboot of the Teenage Mutant Ninja Turtles franchise, which helped her career further. Though her career has somewhat slowed down lately, she is still quite busy with her side projects that are adding to her investment money.
On a personal note, Megan has shown a glimpse of what items are usually included in her bag and these are black sharpie pens, Aquaphor, and spare bills. It appears that Megan always makes sure she has a spare change in her purse for giving tips. Fox knows the importance of providing tips since she also worked in a smoothie shop before acting.
Mel B.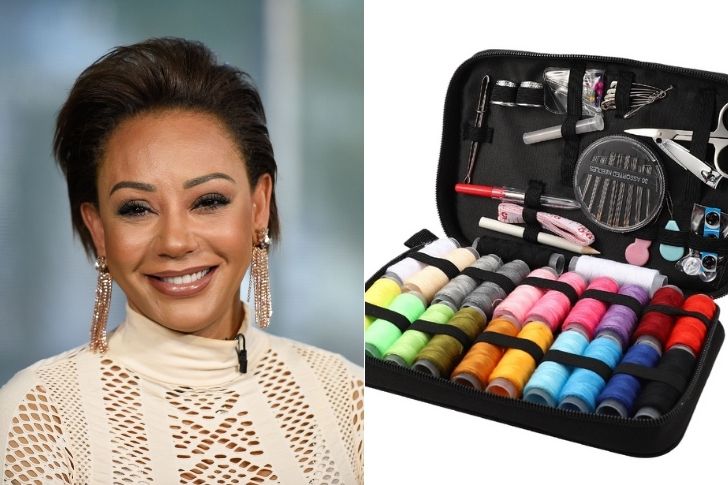 Spice Girls alum, Mel B., had a stellar music career, thanks to her time with the British all-girl band. Spice Girls broke into the teen-band scene with their debut single, Wannabe, which reached the number 1 spot in 30 countries. They later released their debut album called Spice, which sold more than 28 million copies, making it the best-selling album by a female group. After her time with the Spice Girls, Mel B. went solo, where she also met with success.
If you take a look at the singer's bag, you will find that she has a sewing kit, hair product from Bumble and Bumble, her iPad, and several packets of ravioli for heating. She can't be without her iPad since she often watches the show Miranda on it. However, it looks like Mel B. needs some assistance from a financial adviser to handle her finance after her separation from her husband.
Nicki Minaj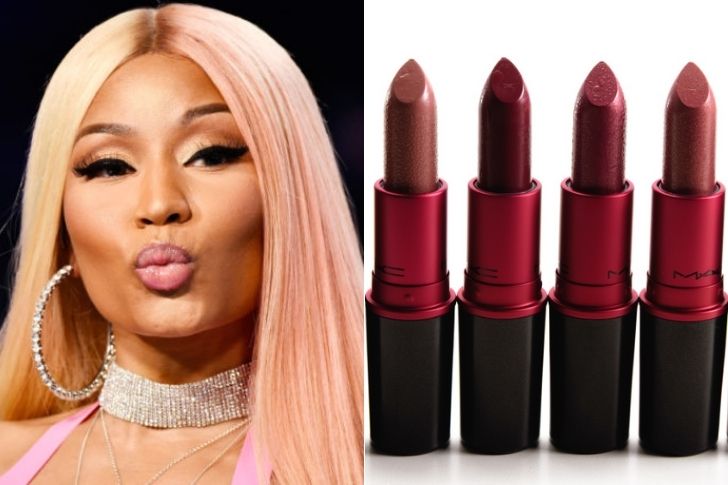 Nicki Minaj is one of the biggest rappers, singer, songwriter, and actress of today. She was discovered by rapper Lil Wayne and later signed with Young Money Entertainment. Her debut album, Pink Friday, was a massive success after selling 4 million copies across the globe. Aside from her music career, Minaj also appeared as a celebrity judge in American Idol. Her net worth further increased, thanks to several endorsement deals that came her way. She then used her investment money to launch her own line of fragrances, which are well received, too.
What does Minaj have in her bag then? Her Louis Vuitton wallet doesn't contain any cash, but she has around 10 MAC Viva Glam lipsticks, Throat Coat tea, and deodorant. Instead of being inside her purse, her money is scattered inside her bag. Well, it looks like Minaj has no financial problem at all. She is definitely earning well, thanks to her lucrative career in and outside of the music scene.
Salma Hayek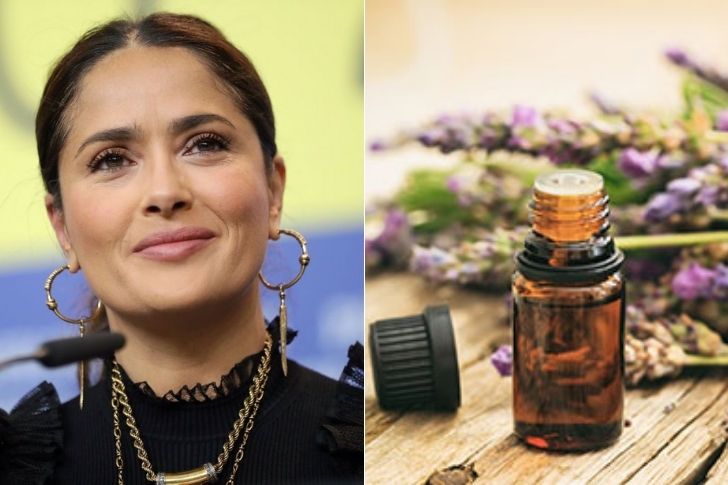 Mexican-born Salma Hayek has acting in her blood. After being cast in Frida, Hayek made it her mission to become an actress. She went to Los Angeles to study and was taken under the wings of Stella Adler. To her credit, Hayek's hard work paid off when she was cast as the lead in Robert Rodriguez' film, Desperado, along with Antonio Banderas. It was the start of her career in Hollywood that made her one of the most sought-after stars today.
However, many are wondering, what does the actress have in her bag? The star shared what goes inside her purse, and these are aromatherapy oils, a brightening hand cream, and a special surprise from her daughter, Valentina. The surprise often changes, which is quite sweet of her daughter to do so. Fans will see more of Hayek as she is set to reprise her role in the second installment of The Hitman's Bodyguard.
Shakira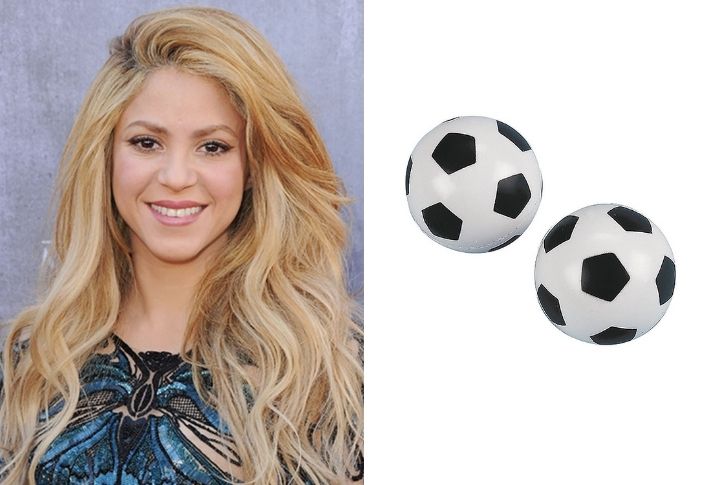 Columbian singer Shakira is one of the most popular Latin American stars whose hips don't lie when she dances to the tune of her own music. She was born to entertain as she learned how to belly dance when she was young and even write and perform her own songs. Shakira has since released several Spanish albums but later transitioned to English to reach a wider audience. She even had a duet with Queen Bey herself! To her credit, Shakira has established herself as a bona fide singer with a commanding stage presence.
Her fans are dying to know what is in the singer's bag. According to the feisty singer, she has her passport, eyelash curler, vitamins, some books for her son, and of course, a mini soccer ball, to remind her of her partner, Gerard Pique. The former Voice coach has everything that she needed in her career and her personal life, too.
Sharon Osbourne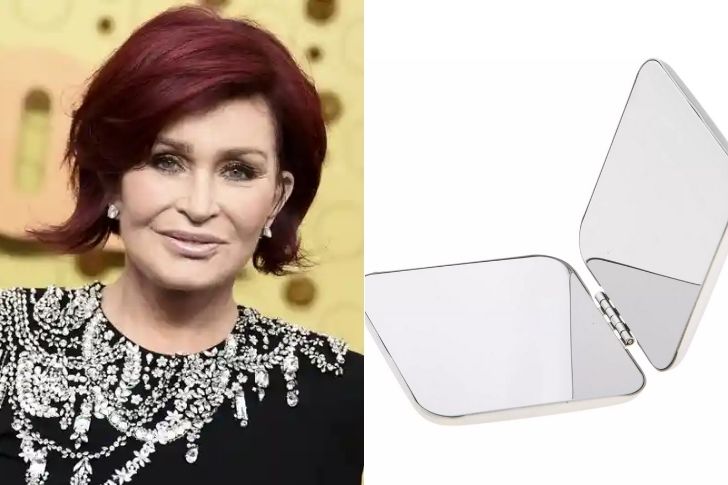 Sharon Osbourne is more than just the wife of rock legend Ozzy Osbourne. She is a music manager, promoter, and TV personality. In fact, she has been her husband's manager throughout his solo career. Sharon has also managed other bands like Queen, Smashing Pumpkins, and even her children's music career. However, it was only in the reality TV show, The Osbournes, did she gain celebrity status. She also took on hosting jobs which added to her net worth. With a good head when it comes to investment planning, Sharon has raised her fortune considerably.
What does Sharon bring in her bag when she goes out? She has Boots cleansing wipes, photos of Pearl, her granddaughter, magnifying mirror, and mints, as well as cinnamon-flavored toothpicks from Beverly Hills Hotel. She has been stashing pictures of her granddaughter in her iPhone's casing, which is just so grandmotherly of her.
Tiffani Thiessen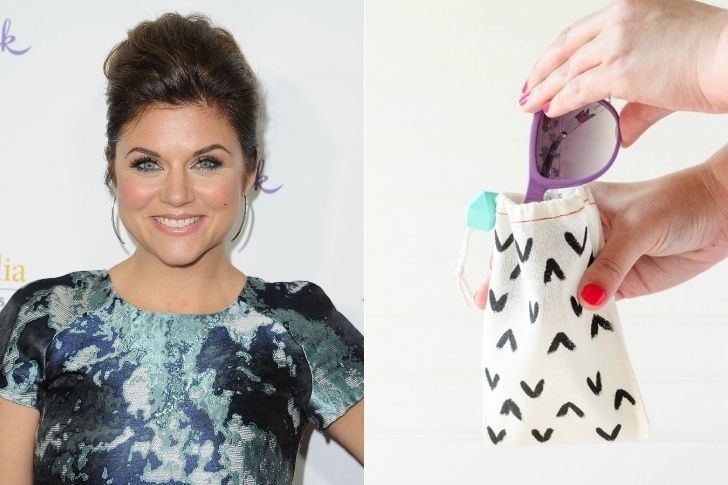 Tiffani Thiessen became a household name, thanks to her time in the TV series, Saved by the Bell and its succeeding shows. She is also a familiar face since she got the role of Valerie Malone for Beverly Hills, 90210. Her other shows include Fastlane and White Collar. As for films, she appeared in Son in Law, Shriek If You Know What I Did Last Friday the Thirteenth, The Ladies Man, and more. She has been using her investment money to do philanthropic work, such as being a part of the Make-A-Wish Foundation's National Advisory Council.
When you take a peek at her bag, you will find that the actress has extra socks, two sunglasses, and bright red lipstick. She often brings extra socks for her little one, Harper, whenever they are out and about. She has been bringing a smaller pair of sunglasses for her daughter, too, which is just adorable.
Tyra Banks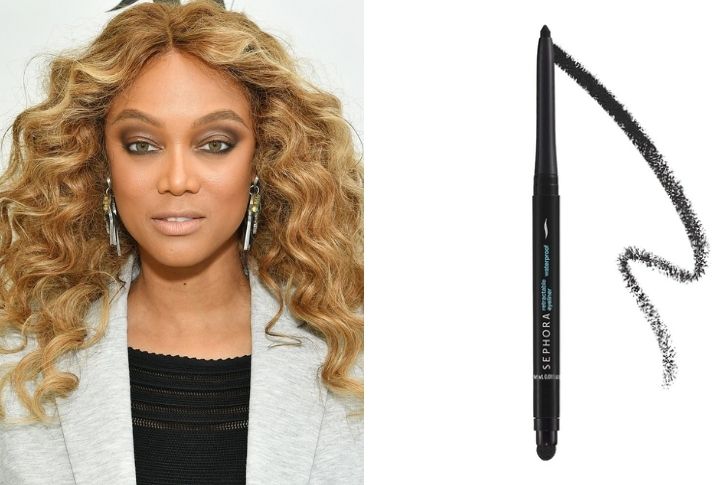 Tyra Banks is one of the most famous celebrities today. She grew out of her modeling career to pursue acting and being an entrepreneur. Her modeling career took off while she was in high school. By the time she was 16, she was already under the tutelage of Elite Model Management and had moved to Milan. To her credit, her hard work had certainly paid off as she has reached supermodel status. She also became an actress, starring in The Fresh Prince of Bel Air. Her film debut was in Higher Learning.
With Banks being a celebrity host and all, we wonder what she brings with her every time she goes out. According to the star herself, her essentials include a black eyeliner from Sephora, her allergy medicine, a list of places where sweets are available, and her Poketo wallet. The host of America's Next Top Model certainly has a sweet tooth!
Micaela Erlanger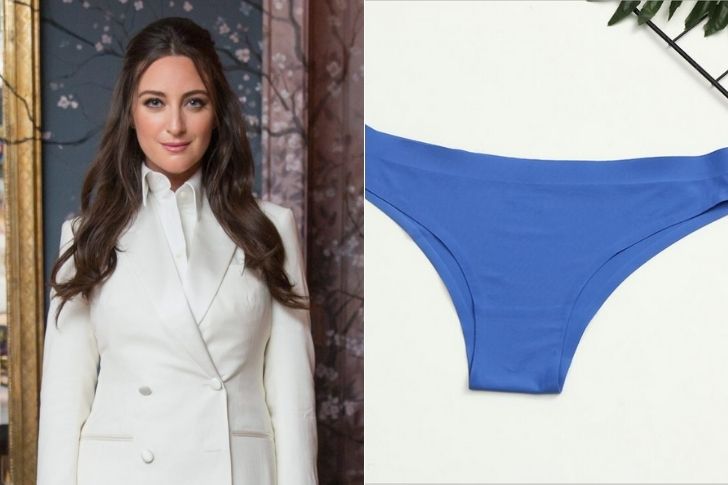 Micaela Erlanger has made life on the red carpet easier for celebrities. She knows how to keep the stars looking their best. To her credit, she has worked hard to attain celebrity status as a Hollywood celebrity stylist. She has worked with stars like Meryl Streep, Blake Lively, Lupita Nyong'o, and more. Erlanger has received the Marie Claire Image Maker Award, and she is consistently in the top five best Hollywood stylists.
That said, many are curious as to what items she might be bringing in her bag. Well, the vast duffel bag she brought with her during the MET gala back in 2019 raised plenty of eyebrows. Since she is a fashion stylist, her bag would have a sewing kit, silk scarf, seamless underwear, seamless pasties, high-waist mid-thigh shorts, a gaffer's tape for lifting boobs, men's grooming tape, and more. Erlanger certainly is well-prepared for any wardrobe problem. No wonder she has received many accolades for her work.
Millie Bobby Brown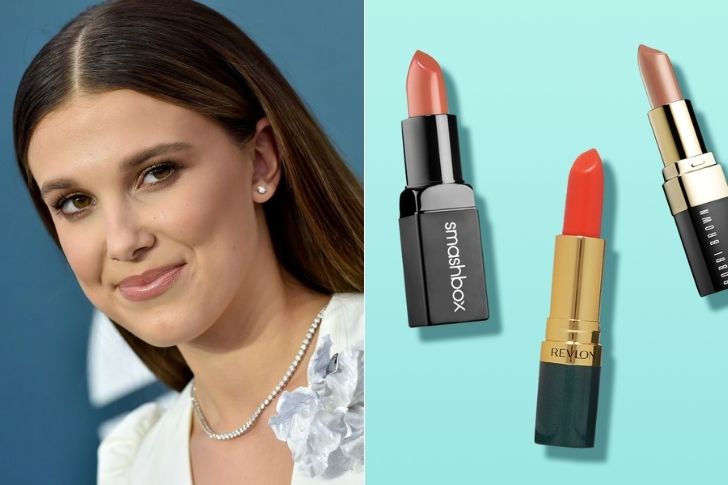 Millie Bobby Brown rose to celebrity status thanks to her portrayal of Eleven in Netflix's Stranger Things. It was not the first time she receives acting credits, though, as she had been doing guest roles for TV shows like Grey's Anatomy, NCIS, and Modern Family. She was also in the music video of Sigma's Find Me, which also featured Birdy. The actress was also seen in the movies Godzilla: King of the Monsters and Godzilla vs. Kong.
There is no doubt that Brown has made a name for herself in the entertainment industry. She has also shown the world that she has her own sense of style when she walks on the red carpet. What does she have in her clutch during these events? Her cellphone will not go missing, that's for sure, as well as some lipstick. It's hard to fit everything in a clutch!
Lupita Nyong'o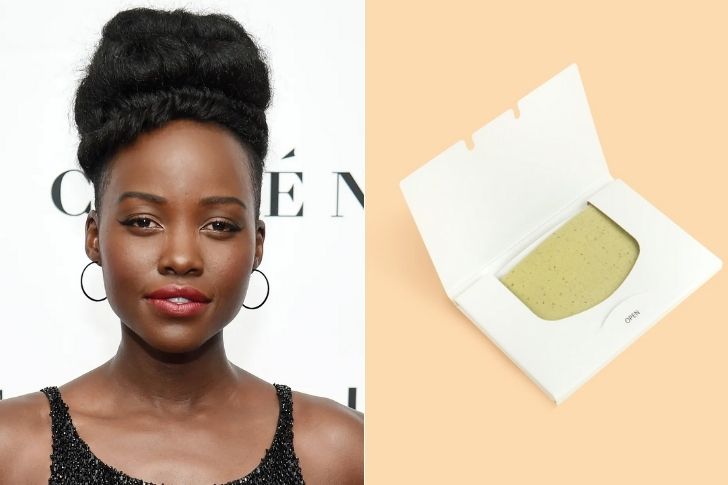 Lupita Nyong'o has made a name for herself in Hollywood, thanks to her hard work. It helped that she has a degree in film, as well as theater studies too. She began her career as a production crew for movies like The Constant Gardener, Where God Left His Shoes and The Namesake. It was in 12 Years a Slave that propelled her career to new heights, including several nominations and an Academy Award for Best Supporting Actress. She was also in the film Black Panther, where she learned martial arts and the language Xhosa.
Aside from her acting career, Nyong'o is also known to impress everyone with her sense of fashion. What exactly does she have in her purse or clutch during red carpet events? She has several makeup products from pressed powder to lipstick to cotton swabs to blotting papers. Her Hollywood stylist sure knows how to arm her with the right tools to look her best.
Diane Kruger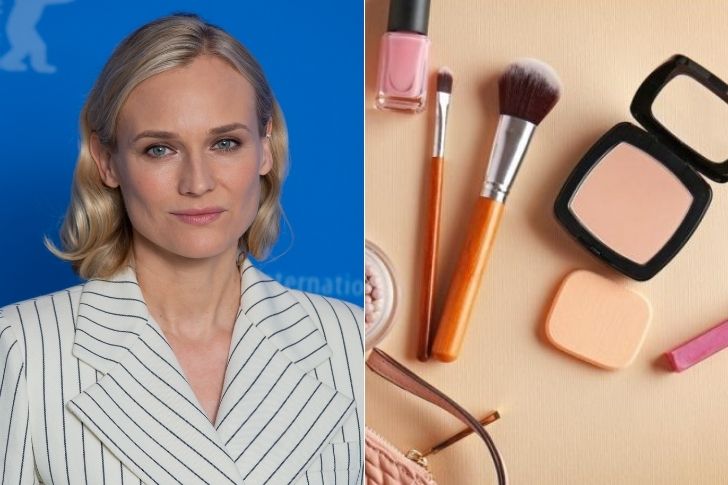 Diane Kruger has certainly been one of the hottest celebrities that you will find today. She has played multiple roles during her career, starting with being a model, though it was quite a surprise given her short stature. She later focused on becoming an actress, with The Piano Player being her first film. Her real breakthrough came in Troy, where she played Helen of Sparta. Other films to her name include National Treasure, Mr. Nobody, Unknown, National Treasure: Book of Secrets, and Inglorious Basterds.
Kruger is a fashionista herself, as is evidenced by her stunning looks at various red carpet events. You can tell that she knows how to accessorize her look with clutches that look great with her outfit, but what does she have in her clutch? Most of the time, it's her phone, a tube of lipstick, a compact, and other beauty items. For sure, her investment money is being used for several handbags that she mixes with her OOTD.
Meryl Streep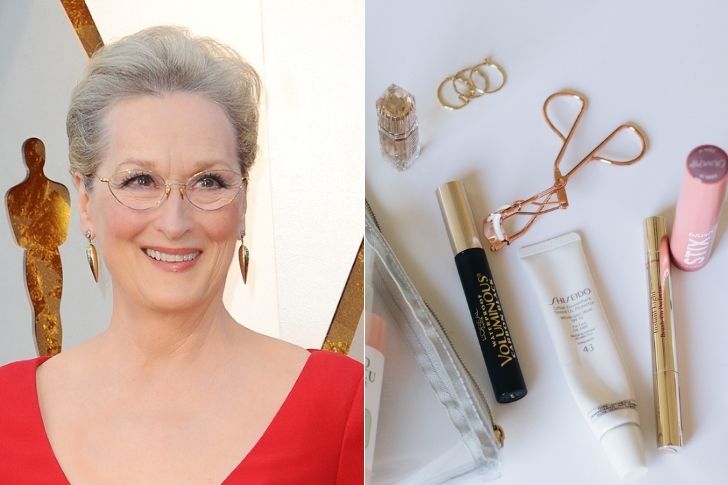 Hollywood A-lister Meryl Streep has quite a stellar career. She has been consistently one of the highest-paid actresses to date. She is pretty savvy when it comes to her salary that many assume that she is discussing it with a financial adviser. Streep has played numerous roles in Hollywood, including Julia, The Deer Hunter, Kramer vs. Kramer, Sophie's Choice, The Devil Wears Prada, Mamma Mia! The Post, and The Iron Lady. She does work outside of film, too, which is not surprising given her acting chops. Mamma Mia! was one of the highest-grossing films that she made.
Streep does know how to turn heads on the red carpet. Her purse usually contains small items like her phone, credit card, and other beauty products. A bit of touch-up here and there keeps her looking fresh and poised for the photographers during these events.
Irina Shayk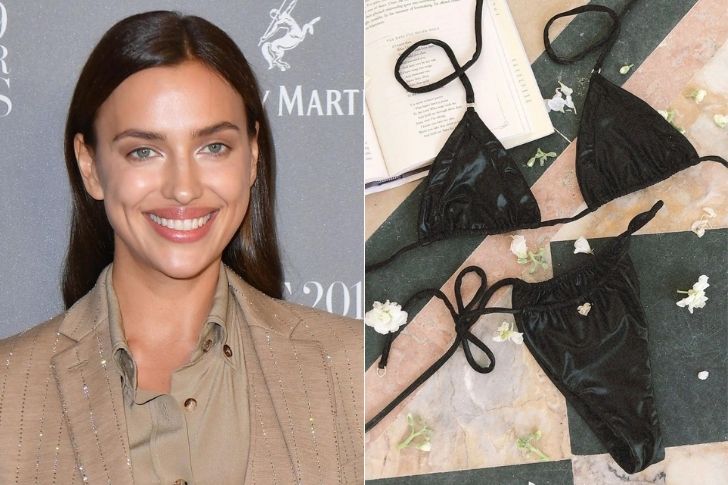 There aren't many women who can match Irina Shayk's ability to appear stunning in a swimsuit. She has nailed the art of looking great in the heat. Who better to ask what's inside her beach bag this season than the Russian beauty herself, who has graced many a beach in an itty bitty bikini? Get to know Shayk's summer needs, including her favorite type of bikini and the SPF she uses.
The model has five essentials in her beach bag, perfect for hitting the beach. She has her favorite classy black bikini—the tiny ones to complement her figure. Shayk has her iconic Celine sunglasses to protect her beautiful eyes when she's out in the sun or laid back on the sand and enjoying a perfect tan. She also has her trusty lip balm to keep her juicy lips from being dry and crusty. To complete the list are her Oribe hair products and SPF, of course. Credits to Shayk for sharing her must-haves; you can be as glowing as her when you hit the beach!
Shanina Shaik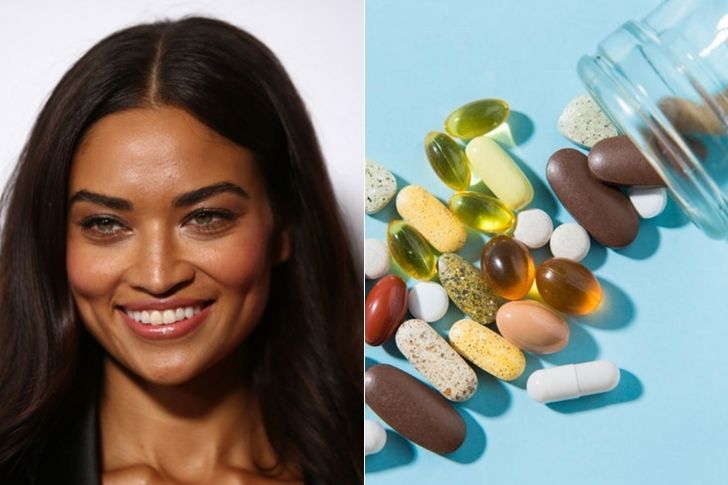 Shanina Shaik is a well-known Australian model with Arab, Lithuanian, and Pakistani roots. As a world-traveling supermodel, she is always filling out customs documents. A Swarovski pen is her go-to writing tool. "It was a wedding present," she explained. The Aussie shared what's in her bag, credits to US entertainment.
Married to DJ Ruckus, the model carries her husband's old passport photo as well as the card he gave her when he first sent flowers. Like any human being, she also brings her headphones to keep her from boredom! As a supermodel, she has to take care of her health and body, so Shaik carries vitamins and schedules when to take them. Of course, she has her phone with the trendy Casetify case and her trusty lip balm. She also has doggy bags everywhere when her beloved pup 'Choppa' comes with her. What else? Her charger, laptop, some makeup, her Gucci wallet, and sunglasses. Classy!
Kylie Jenner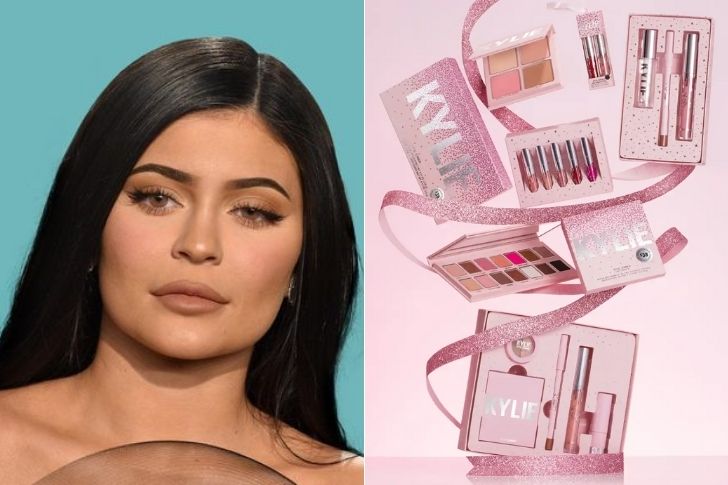 While many young professionals are known for throwing everything into their bags and running out the door, Kylie Jenner's technique is a little more planned. The 23-year-old Keeping Up With the Kardashians star totes a designer handbag that is worth more than your car. Yes, really! When Jenner isn't spending thousands on high-fashion outfits, she's looking for new ways to expand her enterprise.
She always has gum on her purse since even celebrities need to freshen up after a meal. Jenner's favorite fragrance is nude, a collaboration with KKW Beauty. She makes her own Kylie Skin hand sanitizer and carries around bundles of Kylie Cosmetics lip products as a beauty mogul. Makeup wipes, scrunchies, sunscreen, and blotting paper from Kylie Skin are also her must-haves. In addition, she has a Skims mask aside from her Kylie Skin mask. Jenner also carries a portable charger because she has to be available at all times. Kylie seems to find comfort in a stuffed pea. A cute pink camera credits her sister Kendall, apple sauce for Stormi, and her iconic Vera Wang sunglasses.
Noah Cyrus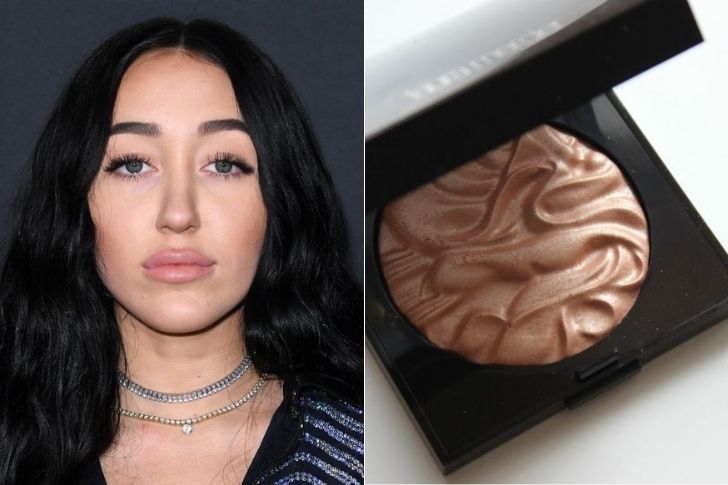 Noah Cyrus shows us what's inside her purse credits on Refinery 29's Spill It. She shows off her must-have items and products, all of which fit nicely into her rucksack. You never know what you'll find inside someone's purse, from brand labels to makeup, accessories, and more!
Cyrus has hair ties, a deck of cards, sunglasses, Laura Mercier Face Illuminator, hand sanitizer, Nintendo Switch Zelda Earbuds, Nintendo 3DS, disposable eyelashes, brushes, and a Pax Pen in her Louis Vuitton Hot Springs Backpack. You guessed it! Cyrus is the youngest sibling of Trace, Brandi, and Miley Cyrus and the fifth child of Billy Ray and Tish Cyrus. She followed in her family's footsteps and established a career in the Hollywood industry. Just like her more popular sister, she is an actress and a singer-songwriter. In 2016, she released her debut single, Make Me, which featured Labrinth's vocals.
Skai Jackson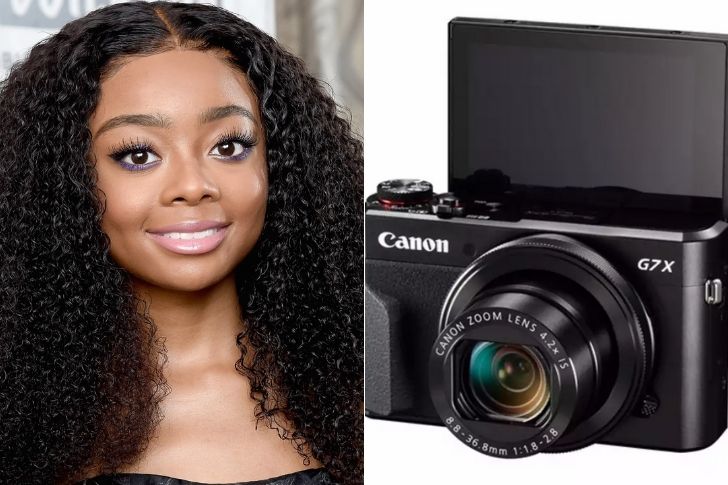 Credits to another episode of Refinery29's Spill It, Skai Jackson reveals what's inside her favorite Chanel's Gabrielle small backpack. The 19-year-old star tends to be organized, but sometimes she also throws everything in her bag.
The first item she pulled out was her Fenty Beauty lip gloss. She says it's one of her favorites because it goes with any look she does. As a busy star, she has her phone with her all the time. She also has a second phone with her! She also carries her Canon G7X for her YouTube vlogs. Jackson doesn't always wear sunglasses, but she brings one when she's out and about in the sun. Of course, she has her wallet with her since she always tends to lose her cards. In addition, Jackson carries Burt's Bees makeup wipes after a long day of filming. What else? She also has her retainers, scrunchies, mascara, and more—a lot more!
Kaia Gerber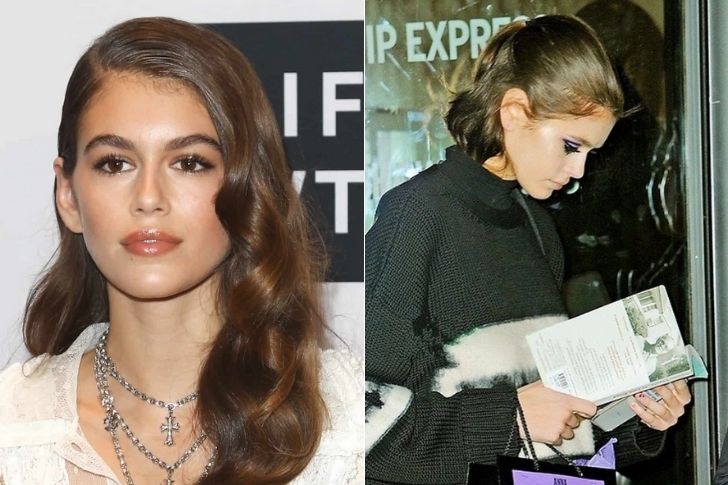 In this fascinating interview, up-and-coming model Kaia Gerber talks about what's in her purse, credits to British Vogue and Jimmy Choo. Cindy Crawford's daughter is a famous model. She's been modeling for major companies like Prada and Chanel since she was a child, following in her mother's footsteps. Yet, she has already accomplished so much in the world of modeling at such a young age.
In this video, we learn what Kaia keeps in her luggage daily. A lovely book, sunglasses, makeup, her favorite perfume, gum, and, of course, her house keys are among her favorite items to bring everywhere. It's fascinating to learn what celebrities choose to keep with them. Kaia doesn't bring anything out of the ordinary with her, but she knows what she needs. Her main piece of advice to other models is to keep something in your bag to keep you occupied while you wait. Models spend a lot of time waiting.
Emma Watson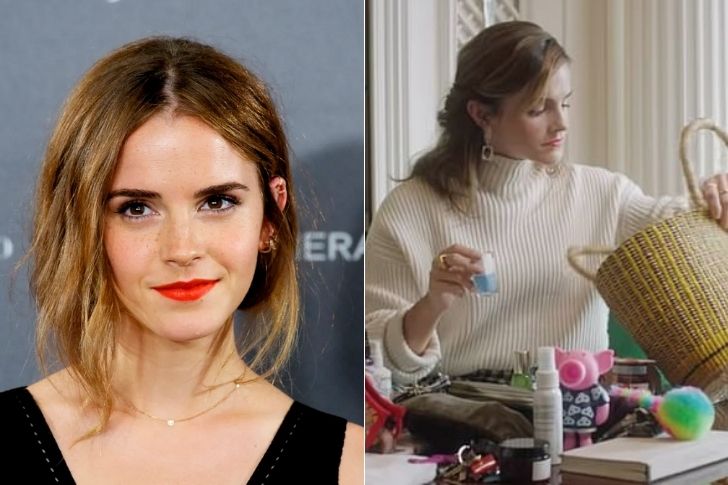 Emma Watson is a multi-talented actress, campaigner, and book club organizer, among other things. If you ever wonder how she manages to stay on top of things and what she carries in her luggage, she's about to reveal all! Emma unveils the contents of her handbag in British Vogue's "In the bag" series.
Her friends credits her the bag lady, the former Harry Potter star begins. She claims this is true because she does not travel light. She takes a scarf from her multicolored bag as the first item she takes out, stating that she is usually cold. The British actress then admits that she owns two phones, one for personal usage and professional use. She does concede, though, that they are frequently both dead! A leather hair scrunchie, Pop Rocks candy, a package of vitamins, and Toni Morrison's Beloved, the latest book from her book club, round out the eclectic mix. A stack of thank-you cards and a lovely hot water bottle are also included! Watson then discusses her favorite fashion and beauty products, such as washable makeup remover pads, tooth mousse, and sunscreen.
Dytto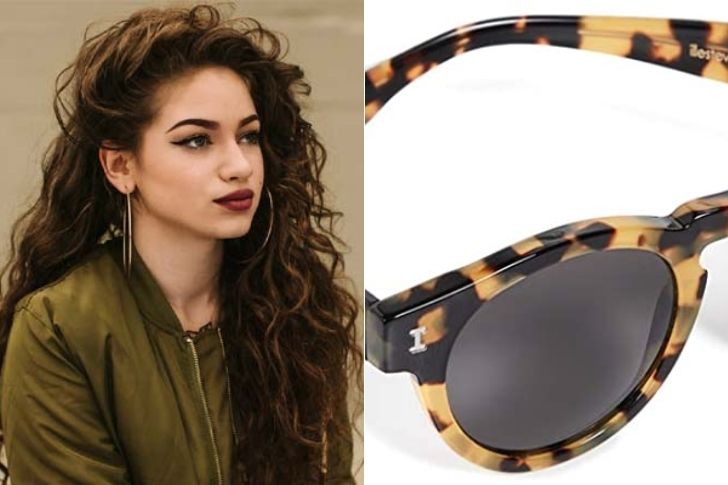 We take a look inside the bag of professional dancer Dytto, who was famously recognized in World of Dance 2015, credits to another episode of Refinery29's Spill It. She reveals what she carries in her Christian Dior Pink White Clear Diorissimo tote bag daily.
Dytto likes to call her bag an excellent example of an "unorganized chaos." A must-have item in her purse is sunglasses. She has two pairs of Illesteva sunglasses. She also has her pink sharpie ready to sign autographs! Dytto is also known to rock long nails, and she has a stylus to get things done, whether it's editing photos or texting. For her guilty pleasure, she carries a reflector to snap the perfect selfie and, of course, her pink leather Michael Kors wallet. Makeup? She has her trusty Chanel powder blush to fix her makeup at any time of the day.
Nessa Barret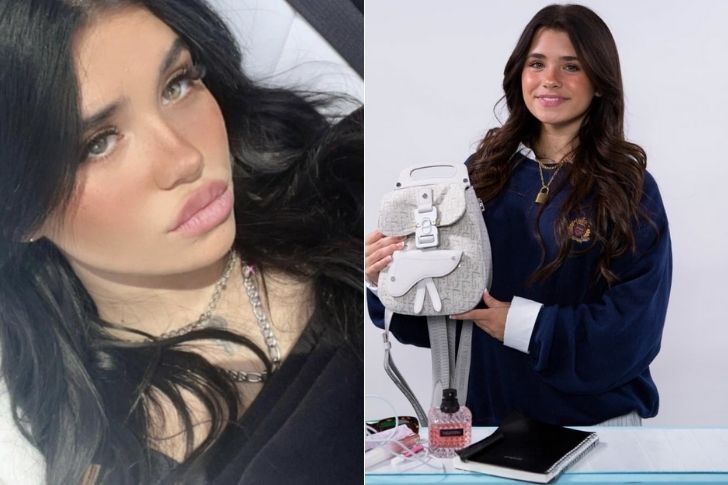 Nessa Barret, a singer-songwriter and TikTok celebrity, offered us a look inside her Christian Dior calfskin 2way backpack, all credit to one episode of Spill It. She revealed the items she can't live without every day.
Like us, Nessa tries to keep everything organized in her bag, but it just doesn't end up that way. She also doesn't carry a wallet, so she just has her ID and stuff inside. The first item in her bag was a mask that matched her Dior bag. In case of an emergency, she always has her charger. A must-have item in her bag is her Sephora lip gloss to keep her lips hydrated. When it's hot, she also has a velvet scrunchie and hair clip. Nessa doesn't always wear sunglasses, but she always has one with her. She also likes to smell good every time, so she carries her Valentino perfume to reapply throughout the day. Her other stuff includes her passport, gum, tampons, nail glue, and her notebook.
Jojo Siwa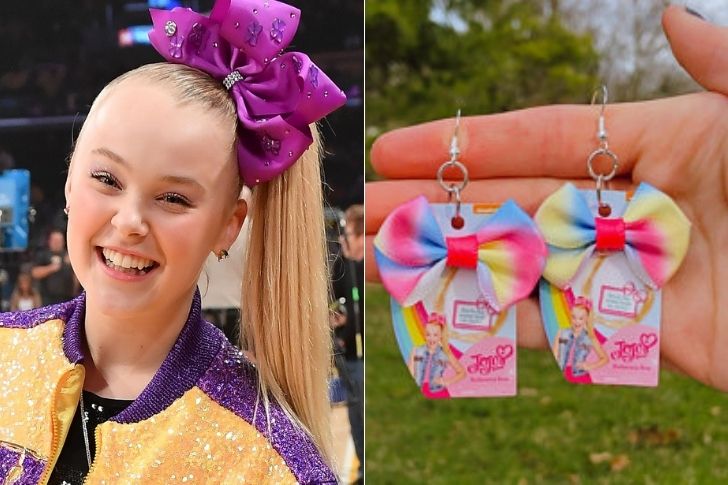 Jojo Siwa has been changing the world one bright bow at a time. She is a YouTube star, as well as a dancer, singer, and actress. She is most known for co-starring on Dance Moms for two seasons with her mother, and credits to US Weekly, we got a peek inside the starlet's bag.
Firstly, she has her Sony camera and SD cards for her vlogs. She also keeps a fan-made bracelet with her. How sweet! Jojo always uses her computer, so she always carries her charger with her. Jojo seems to carry her merch with her as well. She has her Jojo pens, earrings, and a Jojo custom-made jacket. And, of course, her iconic big bows. Jojo doesn't have one but three wallets inside her bag. She also has her phone and laptop with her since she's a busy girl.
Angelina Jolie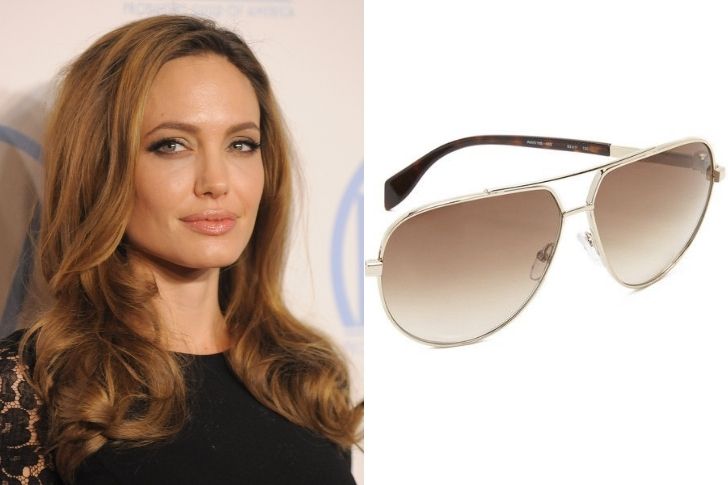 Angelina Jolie is one of the few Hollywood actors who consistently appear in the fashion press season after season. Fans credit the bona fide fashion star as the one to watch on and off the red carpet. In Jolie's recent interview with British Vogue, we finally got a look at her off-duty favorites, as well as confirmation from the actress herself. Jolie revealed all of the unfussy objects in her handbag in a two-minute YouTube video, proving that her style is timeless and is all about the essentials.
Jolie has been seen multiple times carrying her Celine Clasp bag. The structured bag, which has gold-toned hardware and a '50s box form, appears to fit her just fine. The actress says that she keeps a pair of enormous Alexander McQueen aviators in her luggage, as well as a bottle of Guerlain facial oil. Additionally, she's got pens, a face mask, and some over-the-counter medication in case she gets a headache. The actress's daily tote needs are all useful and shockingly ordinary. Fans, on the other hand, will not be deterred from watching the entire YouTube video.
PatrickStarr
Patrick Starrr is a walking beauty department; whether he's traveling or just going down the street, he's never without his favorite items. That's why we requested if we could look inside his everyday bag to see what he carries. We can credit some truly remarkable — and enlightening — items among his cosmetics, fragrances, and skincare items.
You never know what you'll find in there. His wig! The YouTube cosmetics maestro told Stylish that he has an "airport wig" in his bag that he uses when rushing to catch a flight, but he usually wears a turban instead. His turbans, likewise, do not disappoint. The 29-year-old's Aladdin-themed carryall, however, contains more than just beauty supplies. There is also food in there. Tech also occupies part of his valuable backpack space. Starrr has an iPad on him at all times since it's where he develops all of his outlandish outfits. There are, of course, a plethora of beauty products in there as well—his Mamastarr lipstick from his first MAC collection and his favorite Sol de Janeiro mist.
Ashley Tisdale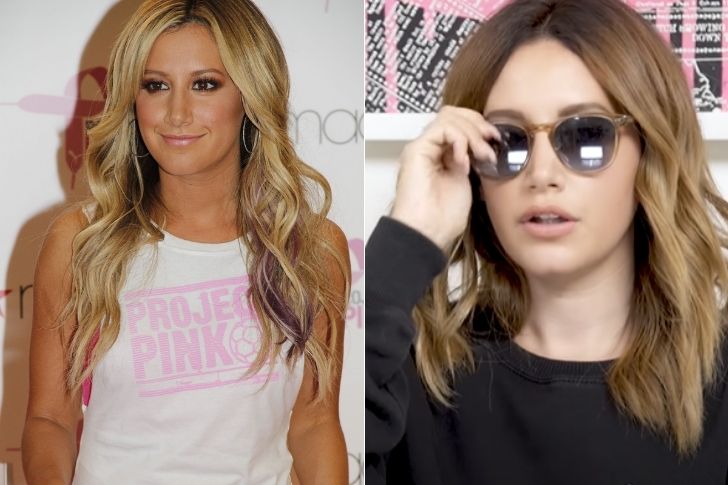 She is best known for her breakthrough roles as Maddie Fitzpatrick in Disney's The Suite Life of Zack & Cody, as well as her role as Sharpay Evans in the super-successful Disney film series, High School Musical. A year after the first film released, the High School Musical star released her studio debut album, Headstrong, which met a high degree of success. Another one of the actress's notable roles was that of Candace Flynn in the successful Disney-produced show, Phineas & Ferb.
The actress and singer who is now 35 shared her 'must-haves' in a Youtube video uploaded to her personal channel. The first is her cellphone, as well as her keys (both house and car keys bundled into one). She also has three pairs of glasses; a pair of aviator glasses, which she wears whenever her outfit matches it, a pair of Garrett Leight sunglasses, and her 'real sunglasses' that she uses when she drives. The last of her 'must-haves' is lip balm, since the actress, like many others, prefers to avoid having chapped lips.
Madison Beer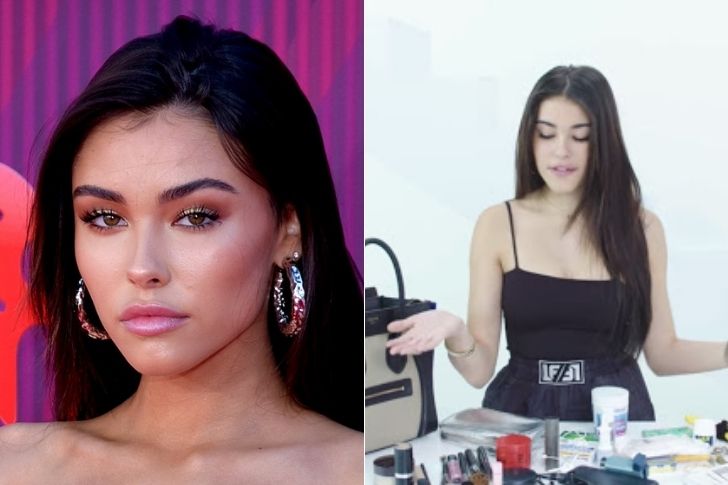 Many a millennial woman's mantras are "phone, wallet, keys, and lipstick." Beyond those four demands, however, every woman has a few more peculiar requirements. Madison Beer, a YouTube celebrity and singer, spilled what's in her fancy bag, credits to another Spill It episode. Madison Beer is a busy woman. Beer's bag has to hold a lot of stuff while she's running back and forth between studios, meetings, and shoots — and it does.
Hairbrush? Check! Ties for your hair? It's wrapped around the hairbrush Mucinex, perhaps? Yes, it's just beside the inhaler and Advil. But it isn't simply a drugstore in there. Madison has knickknacks like a Supreme seahorse keychain and a fan-gifted copy of Asa Ray Henson's Writer's Block. She also carries a cosmetics bag with Mac and Laura Mercier items, but her favorite item in her purse is her Le Labo scent. But don't worry: she's just like the rest of us, with a tangled ball of headphones that will never, ever straighten up.
Ariana Grande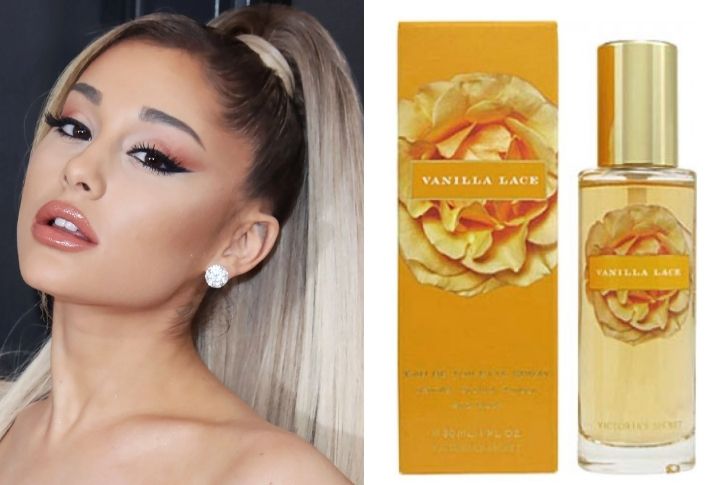 In 2013, actress and singer Ariana Grande (and August CoverGirl!) revealed what she keeps in her bag to Seventeen magazine. Ariana's bag is full of surprises, from beauty goods to shoes to chili pepper! Ariana, like many other celebs, appears to carry nearly everything in her bag. Take a look inside the starlet's handbag to see what she has stashed away!
She pulled out an extra pair of heels and flats first. The star is renowned to always flaunt in heels, and she definitely needs those flats after a tiring day! She has not one but two fragrances in her purse—a Victoria's Secret Vanilla Lace Body Spray and her favorite Pink Sugar Perfume. For cosmetics, she has her makeup bag, a brush, mascara, and eyeliner. She also has her favorite Chanel lipgloss and lip stain — credit to the makers of products because they seem to last forever on her lips! Lastly, she has two containers of Grether's Pastilles because it's good for her voice when she's singing.
Drew Barrymore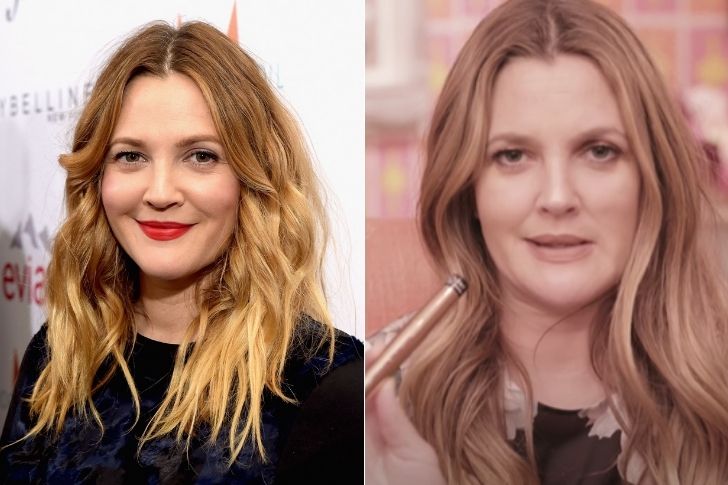 Actress Drew Barrymore is not shy about showing the things that can be found in her bag. Over the years, she has been seen with a variety of bags in public. In recent years, she has shared a lot of what's inside her purses. During BeautyCon 2018 in Los Angeles, Barrymore gave a bag tour for Allure magazine, and the video was posted on Allure's YouTube channel. In it, was her phone, tweezers, two hair ties, a folded crossword puzzle, a receipt, lipstick, two digestive enzyme capsules, sanitary wet wipes, and a business card.
Barrymore also did another bag tour, this time with Good Housekeeping. Barrymore showed what's inside her makeup bag. Among the things she had were a foundation stick, a moisturizing cream in a small tub, and mascara. While it might not be much, it seems it is just enough investment for Barrymore to maintain her good looks.
Emily DiDonato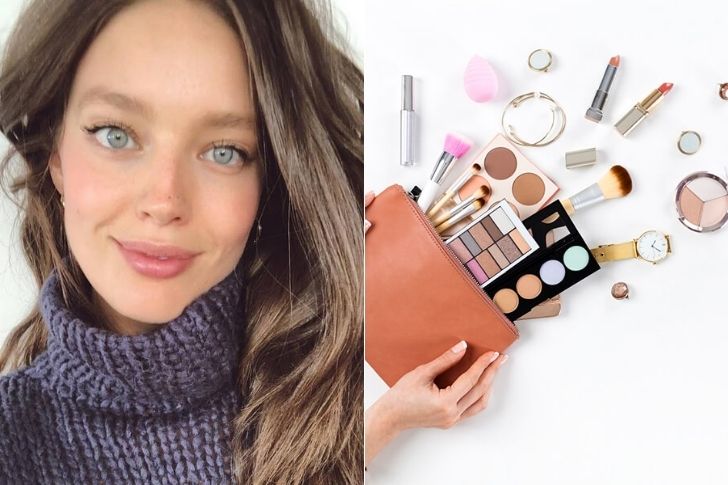 Model Emily DiDonato has always been open about sharing her life with her fans. DiDonato has her own YouTube channel, with nearly 420K subscribers. Making videos is her way to connect with her adoring fans. She has posted several videos over the years, including one that showed the usual contents of her bag. Among the items inside her bag are makeup products, tools, stationery, hygiene products, hair ties, hairbands, clothes, and gadgets. For someone who has a never-ending busy schedule like DiDonato, it is good to make an investment in a handy bag that can hold all your go-to things.
That was just one of the many bag-tour videos that she posted online. Some of the videos that she made showcased her other bags and their things in them. Indeed, for another video, she explored the contents of her gym bag for all the world to see.
Thandie Newton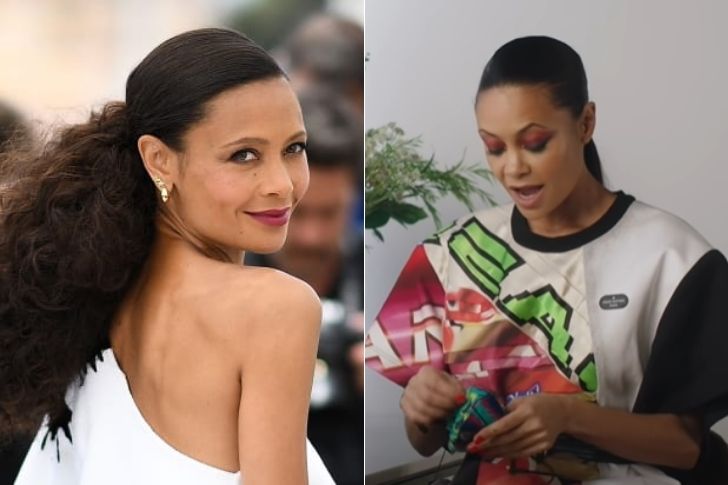 Thandie Newton is quite a well-known actress, with numerous acting credits to her name, including in shows such as Mission: Impossible 2, Westworld, Line of Duty, and Crash. When she is not acting in front of the camera, she's doing other things, like sharing insights about her life. One thing she shared with fans recently was the items in her bag. In a video by fashion magazine Vogue, Newton showcased her Christian Louboutin bag and brought out the things she carries inside it.
The first thing she showed was a mask that was made by her friend. Then, she showed a Prada wallet and an edition of The Economist that she bought a day before the interview. She then showed painkiller tablets which she takes during her period. She also had a pouch containing hygienic products. She also pulled out a book titled This Mournable Body by Tsitsi Dangarembga. While much of the things in her bag are normal so far, one unusual product she had was a bottle of post-poo drops. Other things in her bag include beauty products, a winter hat, some gadgets, and a notebook.
Lucy Hale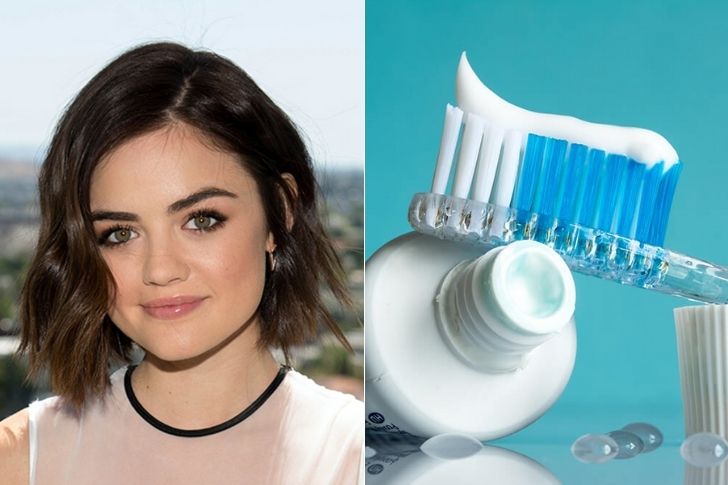 Actress Lucy Hale is no stranger to highly fashionable bags. The Pretty Little Liars star has been photographed in public carrying high-end bags that likely cost thousands of dollars. They are pretty good investments on her part. So, it's no surprise that people often ask about what she keeps inside her bag. She is one of the celebrities who were able to share the contents of their bag with the world.
In one article for Us Weekly, she showed her Ferragamo studio bag, which was lent to her by her stylist. She pulled out a toothbrush and toothpaste from it. Then, she pulled out her earphones, essential oils, her perfume, a rose quartz crystal, and a couple of beauty products. In another instance, when she was in Manila, she showed other things in her bag. She had her sunglasses, earphones, a makeup kit, a wallet, essential papers, and beauty products.
Ashley Graham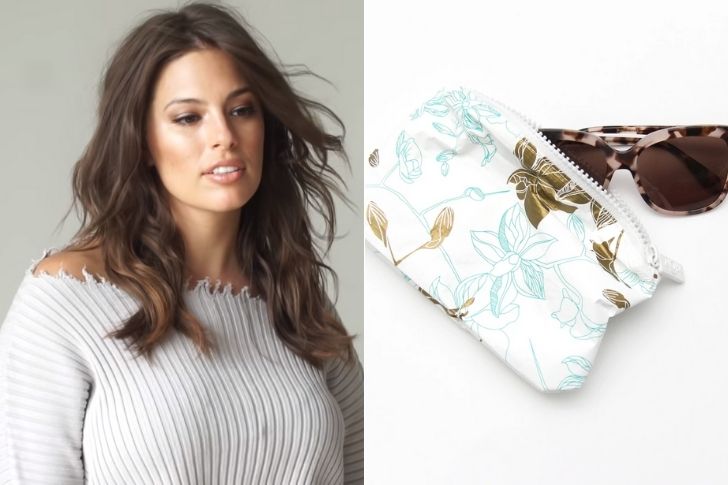 Aside from being a plus-size model, Ashley Graham is a well-known TV personality, and her most notable appearance was as a judge on the fashion reality show, America's Next Top Model. In addition, she has been an outspoken figure for body positivity and has made investments toward advancing advocacy. This outspokenness of hers extends to social media. Indeed, her YouTube channel has nearly 300K subscribers. In addition, she's been featured in many videos, including in Allure where she showed what's in her bag.
In a now long list of celebs following the trend, Graham showcased her Yves Saint Laurent bag for Allure. She said that she takes care of the bag and intends to use it for a long time. She must really love the brand Yves Saint Laurent since her eyeglasses and mini-purse are also of the same brand. Other things she has include a lint roller, her cellphone, a power bank, a hairband, beauty products, and dental hygiene products.
Nicky Hilton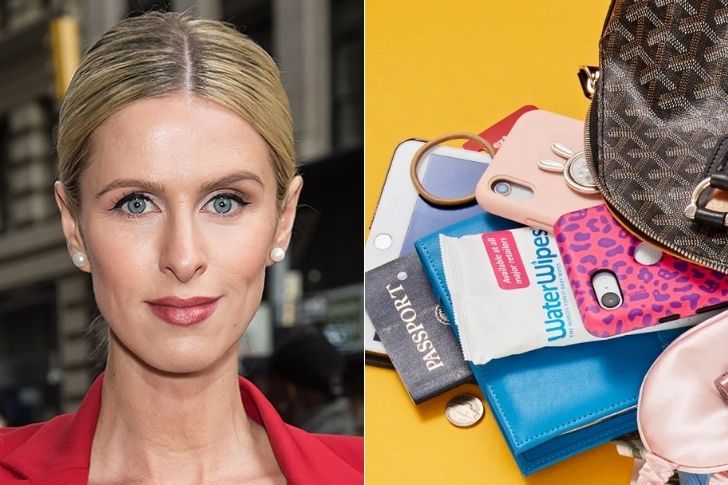 Nicky Hilton is famous for being a member of the famous Hilton family. Her father, Richard, is the owner of a hotel empire and is known for his huge investment portfolio that includes real estate all over the world. In addition, Nicky is married to a member of the influential Rothschild family. As such, it is no wonder that she is living life like royalty. Throughout her life, she was able to amass a highly impressive collection of things, including bags. Over the years, she has been photographed with bags valued in the thousands of dollars. At one point, she shared with Us Weekly what she had in her bag.
The first thing she showed were the sunglasses given to her by Olivia Palermo. Next, she pulled out two smartphones, an iPhone and a Google Pixel. Then, she pulled out a notebook with a pen, followed by some sweets. Other things in her bag include wipes, a passport, a monogrammed keychain, beauty products, baby products, and a pair of ballet flats.
Hailey Baldwin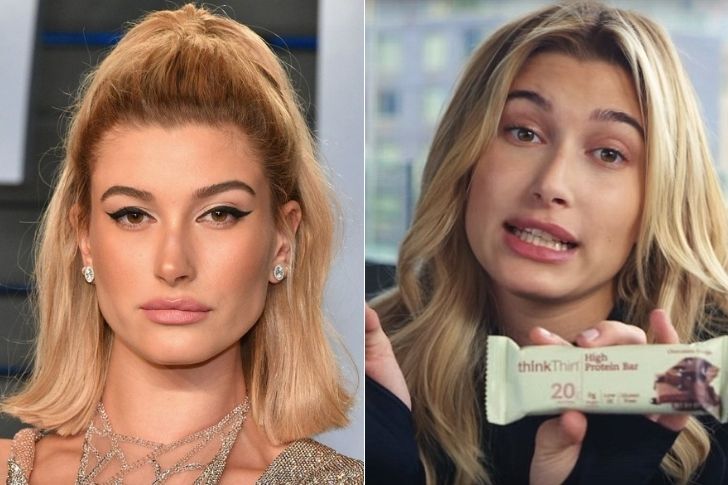 As an A-list model, Hailey Baldwin is no stranger to fashionable and expensive bags. Recently, she was given the honor of being the first to wear Bottega Veneta's new bag, the 'It' Bag. In addition to the It Bag, Baldwin has been seen in public wearing a variety of bags and knapsacks which cost in the thousands of dollars. It's a pretty good investment for her, who is already quite financially secure because of her marriage to pop star Justin Bieber. While she does not talk about what she brings in her bag on a daily basis, she showed fans the items in her bag in 2016. It was done for the fashion magazine Vogue and the video can be found on Vogue's YouTube channel.
In the video, she poured the contents of her bag on top of a marble table. According to her, the contents were quite very random. Among the things that can be found include a protein bar, a photo strip, lip balm, a credit card wallet, a pair of sunglasses, a lighter, a small moisturizer tub, and a medical terminology book.
Victoria Beckham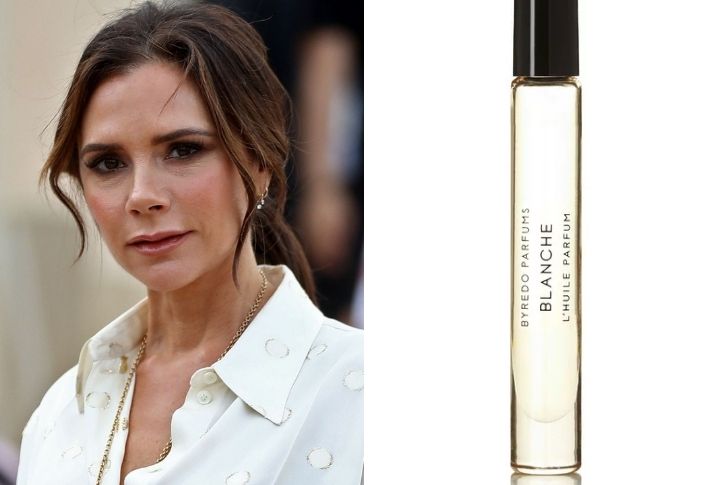 One of the most famous personalities in Britain, Victoria Beckham is often credited as a fashion icon. She is a member of the girl group, Spice Girls, and is the wife of famous football player David Beckham. Aside from her success as a Spice Girl, she was able to establish a highly respectable and successful fashion career since she launched her own fashion line in 2008. In addition, she was also able to launch her line of beauty products in 2019. Being a successful fashion designer, it's no surprise that Beckham has a fascination for bags. In 2016, she showcased her bag along with what's inside as part of a series created by fashion magazine Vogue.
It was a bag that she designed. The contents were mostly beauty products and accessories such as a lip balm, a bottle of lotion, lipstick, her cellphone, a slim perfume bottle, a few gadgets, a crystal, and a book.
Lily-Rose Depp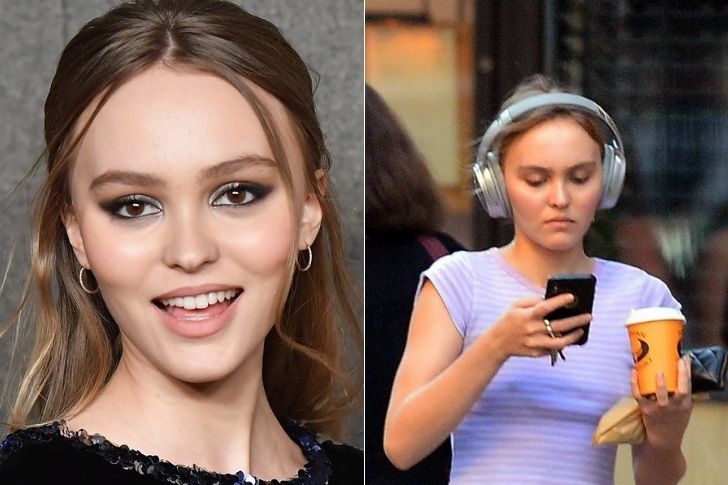 Model Lily-Rose Depp is certainly just as chic and fashionable as her father Johnny. She is often seen in public wearing casual attire, but this hardly means she's not chic. Recently, she was photographed while off-duty wearing something very casual that was paired with what was clearly an expensive bag. She can credit her dad for some of her fashion choices. Aside from being followed by paparazzi when she's out in public, she's also at one point talked about her bags and what she keeps inside of them. In 2016, she shared this information with Vogue as part of the magazine's video series about celebrity bags.
In the video, Depp poured all of the contents of her bag on a bed. Among the things found in her bag were her shades, a storage box, her wallet, lip balm, and her Beats by Dre headphones. She also had a perfume bottle, her iPhone, and a pack of gum.
Olivia Holt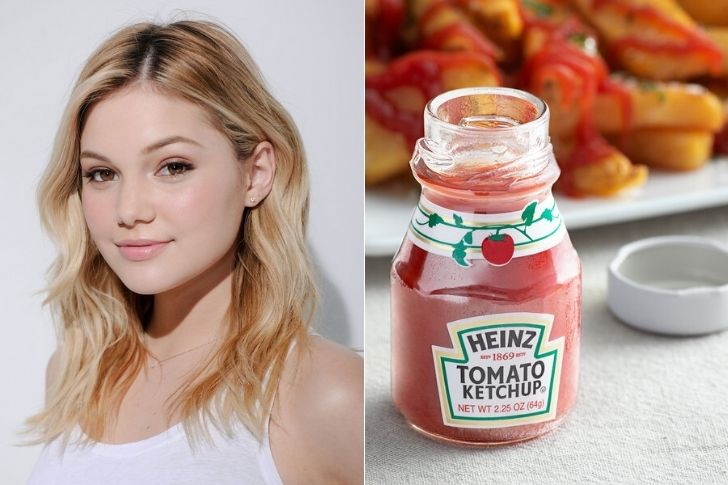 Actress Olivia Holt is no stranger to high-end bags. She is often photographed on the red carpet and in film premieres carrying different handbags. She's quite open about her love for bags. Over the years, she was able to showcase her bag and its contents twice, the first was for Refinery29 and the second time was for Us Weekly.
During her interview for Refinery29, she spilled out the contents of her bag as part of a video series. Her bag, a Celine, sells for around $2,700 and is considered a massive investment. In it, the bag had her phone, an external charger, a small Heinz ketchup bottle, a pair of glasses, a half-eaten granola bar, lipstick, a compact mirror, her perfume, and a tiny hand puppet. In another instance for Us Weekly, Holt brought another bag — a Bulgari. Like the contents of her Celine bag, the contents of her Bulgari were the same with the addition of a book, a candle bottle, a small Advil bottle, and a bag of popcorn.
Miranda Kerr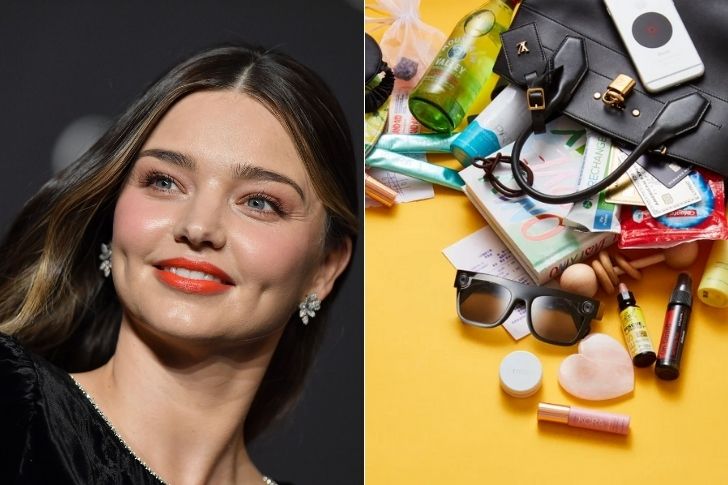 Miranda Kerr has not been hesitant about sharing her love for bags. She has been sighted and photographed in public carrying different bags, ranging from handbags to flap bags, to barrel bags and shoulder bags. Regardless of the type of bag, one thing they have in common is that they are all expensive, and are thus worthwhile investments. She's also been able to share the contents of her bag. She opened up about it in multiple magazines and videos over the years.
In one instance with Us Weekly, she brought her black Louis Vuitton bag and took out is contents for everyone to see. The bag contained Kerr's sunglasses, a pair of tweezers, a hand sanitizer bottle, beauty products, her cellphone, a small purse, and a wooden rattle. In addition, her bag had some food as well. Maybe she thought she might get hungry after a long day of work.
Shay Mitchell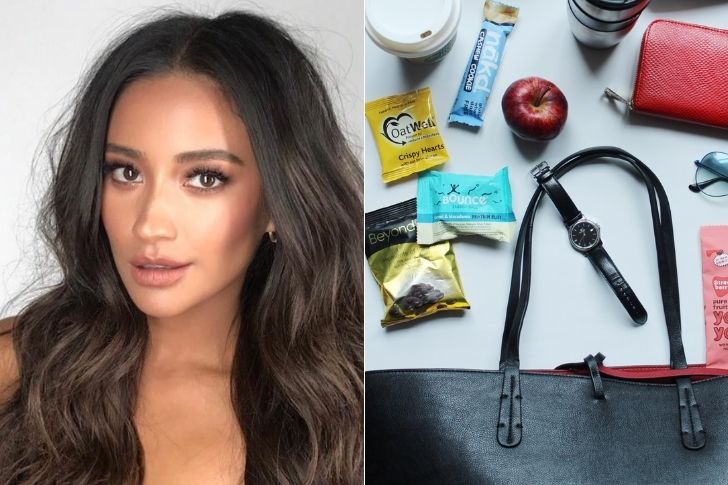 Aside from being a model and actress, Shay Mitchell was also able to venture into the world of business. Interestingly enough, it's a business that involves big bags — indeed, it was a major investment for Mitchell. Her travel brand BÉIS has seen massive success, especially these past few years. Since she often travels, her bags tend to be quite bulky. Luckily for her fans, she was able to share what she carried in her bag for an interview.
In the clip she made for Refinery29, she brought two large bags with her. Her first bag contained snacks, gadgets, booze, a hygiene kit, and beauty products. Her second bag, however, was much more focused on food. The bag contained a snack jail which had her favorite mac & cheese, as well as cookies, truffle chips, and chocolate. In a similar video she did for Harper's Bazaar, her bag was filled with travel items.
Karlie Kloss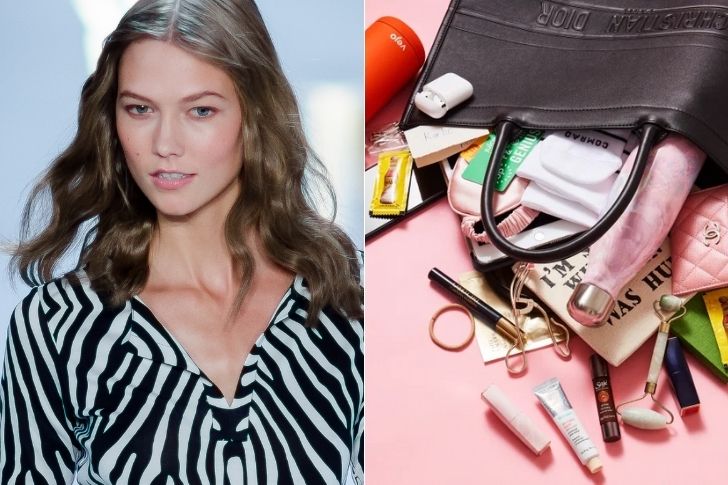 Karlie Kloss always had a fascination for bags. Through her YouTube channel with over 780K subscribers, she was able to share the numerous bags that she used for certain occasions. From European travel to summer vacations, Kloss seems to have a bag suited for any activity. Kloss no doubt spent a ton of money on these bags, so we're hoping they out to be a good investment for her.
One of her bags was showcased in an article for Us Weekly. It was a Christian Dior bag that contained a lot of items, including her iPhone, a bunch of beauty products, her wallet, adhesive bandages, snacks, and vitamin pods. As for her summer bag, it was somewhat similar to her everyday carry, except that it contained more books and more accessories. She also shared that she has a dedicated travel pack inside the bag to hold her beauty products, snacks, and other food items.
Ashley Benson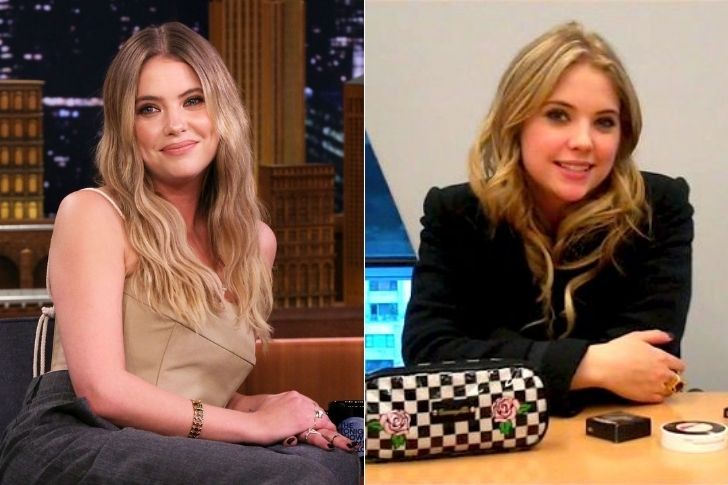 Actress and model Ashley Benson is often photographed wearing different styles of bags. Among the bags she reportedly owns is a Christian Dior, a Chanel, and an Yves Saint Laurent. It seems that her fascination and love for them are quite a thing, as her bags are almost like an investment to her. She has spoken a lot about her love for bags, particularly about the time she lost one of her most favorite bags, her Chanel. In addition, she has also opened up about the things one can typically find in her bag.
She showcased her Christian Dior bag for Seventeen in the past. The video can be found on Seventeen's YouTube channel. In it, Benson showed her iPod and a few beauty and hygiene products such as her makeup, deodorant, lip gloss, exfoliant, and perfume. In addition, she has two shades packed into her bag and often brings a book or two whenever she goes.
Cara Delevingne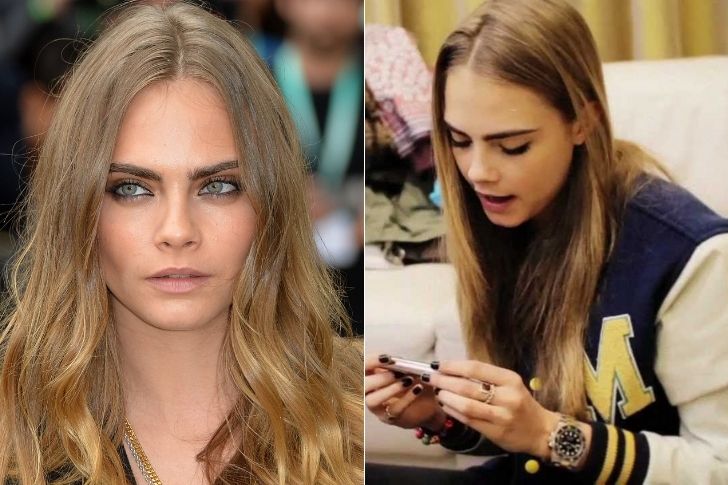 Cara Delevingne has not only found success in modeling but also in acting. Being a model and an actress, she has long been fascinated with bags. To her credit, she helped design bags for big names such as Balmain back in 2019, which led to the creation of three bags. Another collaboration Delevingne had was with Mulberry in 2014. Such is her fascination for bags that she once opened up about what she puts in them.
For instance, she showcased her bag at the Wilderness Festival for Mulberry back in 2014. In it, she showed her festival bag which contained her personal belongings — dinosaur shades, a GoPro camera, an iPhone, a flashlight, and a headscarf. Another instance was when she showcased her bag for Topshop back in 2013. Similar to her travel bag, her bag had things such as her watch, makeup, smartphone, headphones, sunglasses, and wallet.
Hailee Steinfeld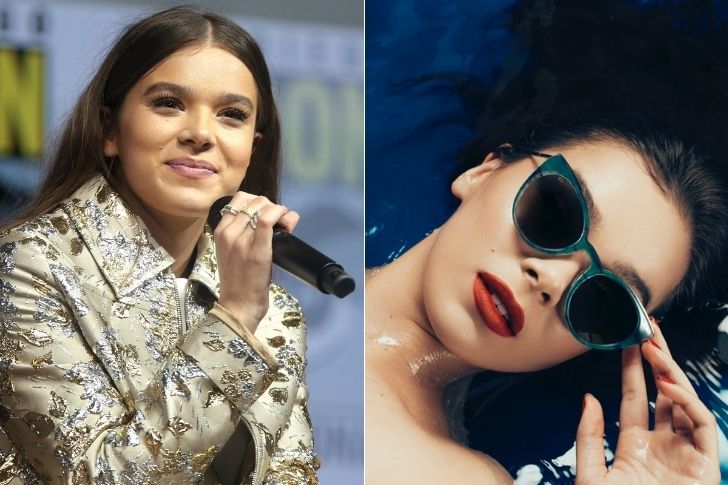 Pitch Perfect alum, Hailee Steinfield is no stranger to the spotlight. She first entered the scene in 2010 starring in True Grit, a Western film opposite Matt Damon and Josh Brolin. Three years later she landed several roles in movies such as Begin Again and Ender's Game. Eventually, she tried her hand in the music industry, debuting her hit single Love Myself the same year she came out in Pitch Perfect 2. If there's anything that can be said about her, it's that she surely knows how to capitalize on her vocal chops. With her success came a massive following that wanted to know everything about her.
Luckily, we know what she brings with her in her bag. Along with her many investments is a bicolor leather tote by Alexander Mcqueen and inside are a few essentials, including make-up and her go-to Prive Revaux shades. She also carries around her personal mini-green leather-bound mini journal and a bag of dog treats for her teacup Yorkie.
Taylor Hill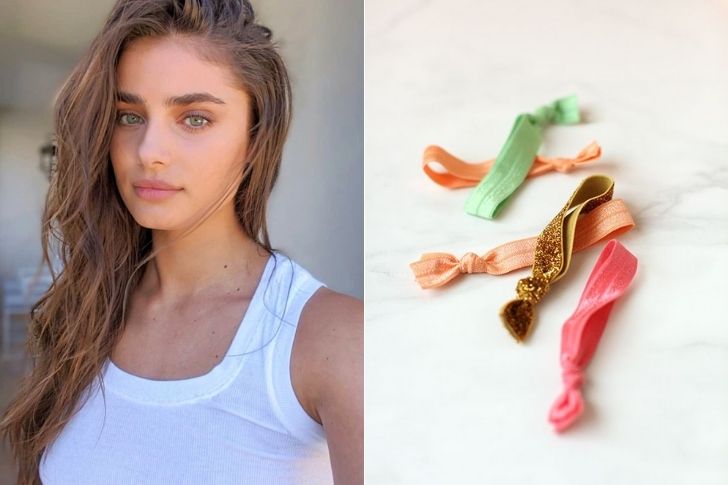 Victoria's Secret Angel, Taylor Hill, is all about fashion and has been for quite a while now. She started making waves in the modeling world by 2011 when she was 14-years-old. She caught the eye of several photographers and ended up being the face of multiple print campaigns. She takes credit for having represented brands like Forever 21, H&M, and Lancôme. Along the way, she became one of the most followed models in social media.
Speaking of social media, the model shared with her followers what she often carries in her bag when she flies from one place to another. Sometimes the supermodel opts for a yellow Miu Miu Dahlia bag when she's on a tight schedule and she brings along only the essentials. Some of these items include a boarding pass, her dog's service tag, hair ties, sunglasses, and a trusty pen. The girl surely knows how to get through customs!
Nicola Coughlan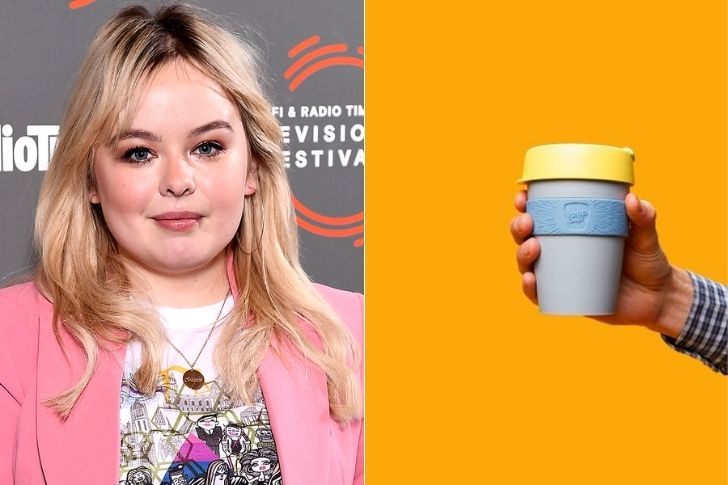 Nicola got a lot of credit for portraying the feisty Irish teenager, Claire Devlin, in the hit show Derry Girls — the show brought her instant popularity in 2018. Now, Nicola Coughlan is best known for playing Penelope Featherington in the hit Netflix drama Bridgerton.
For sure, the actress undoubtedly keeps a tight schedule given her job. That being said, she shared that she feels most put together whenever she carries her neutral Tod's Shirt bag, which she can match with any outfit. Whenever she travels, she carries the Bridgerton book The Viscount Who Loved Me, which will play a key part in season 2. She also brings her phone, a KeepCup, a silk sleep mask, stainless steel retractable straws, and a hygiene key. We love a resourceful queen! Whenever she's on the go, she also brings a pair of sunglasses and a skinny wallet filled with money in different currencies.
Diane Lane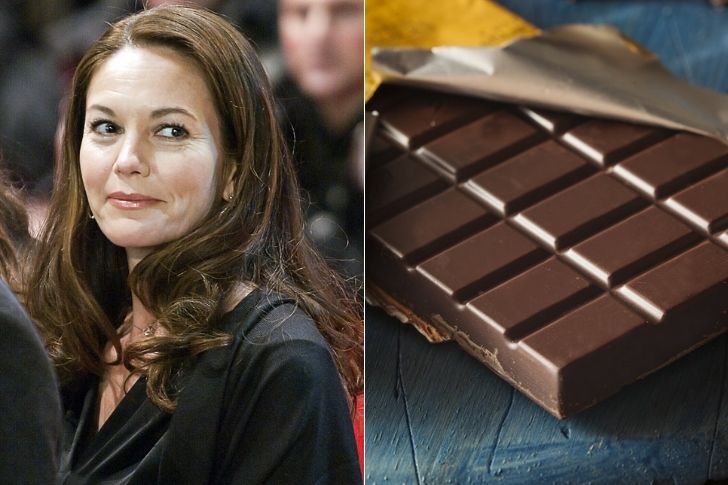 Critically acclaimed actress, Diane Lane, is best known for movies such as A Walk in the Moon, Unfaithful, and the television series Lonesome Dove. She did her first film at the age of 13-years. It was the 1979 film, A Little Romance, which earned her the title of the "New Grace Kelly." Because of all the work she does on set, she said she often needs to bring a ton of essentials.
Many wonder what Oscar-nominees bring on set. Well, now we know that it most likely includes a black tote full of behind-the-scenes' necessities. She carries around at least three pairs of glasses, skincare (facial sprays, hand cream, and make-up), and a bar of chocolate. She also firmly believes in cleanliness, which is why she often brings a hygienic kit with her. And, whenever she's having a stressful day, she whips out her DIY massage balls and crystals.
Serena Williams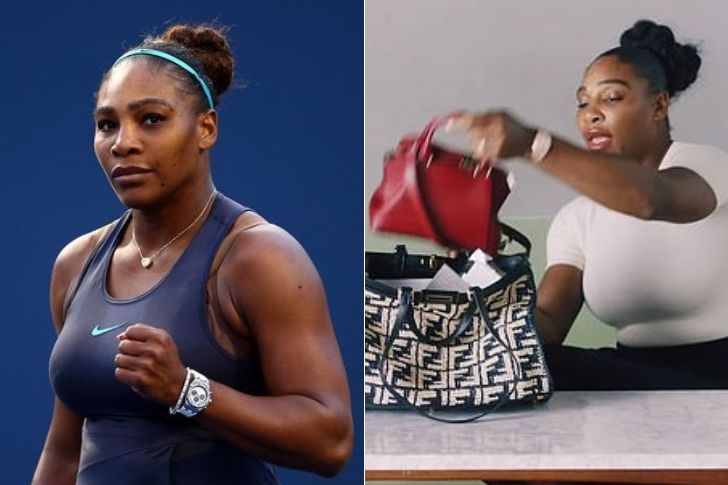 One of the greatest Olympic Tennis players of all time, Serena Williams, is credited for being number one for 15 years since 2002. She is a monumental phenomenon who continues to be an inspiring woman to all who are aspiring to be as successful as her. Of course, a boss lady is nothing without her essentials!
As a woman-on-the-go, she keeps a sporty vibe by carrying around a Fendi tote whenever she isn't gripping a racket. In her bag, you can find several cosmetic items, face masks, and sketches of plans for her clothing and jewelry line. Moreover, if she wants to switch it up, she can also pull out the feisty personalized red purse that her husband got her as a gift. She also carries around several hair must-haves, and whenever she doesn't feel like doing her hair, she just puts on a cap. The things in her bag are undoubtedly super functional and extremely useful for days outside the court.
Jane Fonda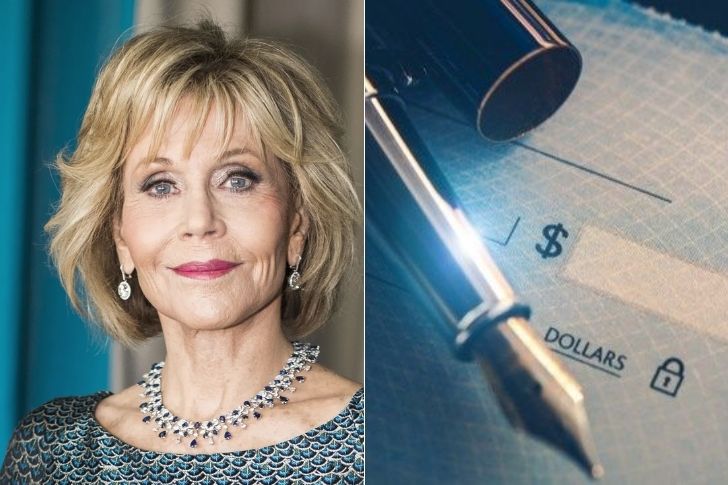 Multi-awarded actress, Jane Fonda is best known for her box-office hit Monster-in-Law, and she often gets credit for more being in the industry for more than six decades. Apart from her work on the screen, she is widely recognized for her social activism involving civil rights. No wonder she carries around political activism books whenever she can.
The actress prefers practicality when it comes to her bag. She carries around a black rucksack when she's out and about. Inside is a bright-colored wallet, cotton gauntlets to avoid sunspots, and hair essentials that keep her hair wavy and fresh. Just like the boss woman that she is, she also carries around a checkbook so she's ready to splurge. Moreover, her bag is at its heaviest when she carries around a book, and one of her favorites is the novel Slavery by Another Name. The item she finds she needs the most is her trusty mirror. Whenever she's stuck on a desert island, she can count on her handheld mirror to start a fire.
Lily Aldridge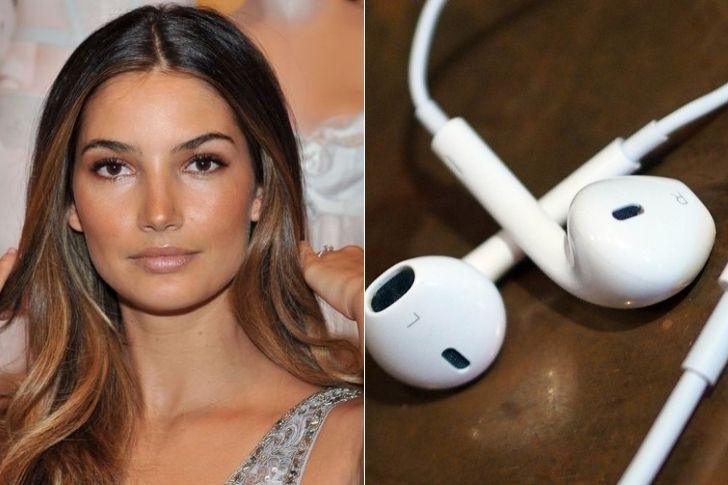 The Victoria's Secret Model, Lily Aldridge, is widely recognized for her work — work that includes appearing on the cover of Sports Illustrated. She started modeling when she was 16 years old, appearing in the print campaigns of brands such as Ambercrombie & Fitch and Tommy Hilfiger. Soon after, Spanish Vogue saw the model, offered her a brand ambassador role, and other magazines came pouring in. With all the hectic shoots, it is no surprise that the model loves to travel light.
The rock star muse is usually on the go, so, to some degree, she likes to keep things minimal. Her little handbag carries a portable charger, which she says is important in her line of work, a pair of earphones because she loves listening to music, her signature scent, as well as mom essentials such as hand sanitizers and wet wipes. She also brings a few items for her skin, such as moisturizer and cuticle oil, and her favorite Tom Ford lipstick.
Kristen Bell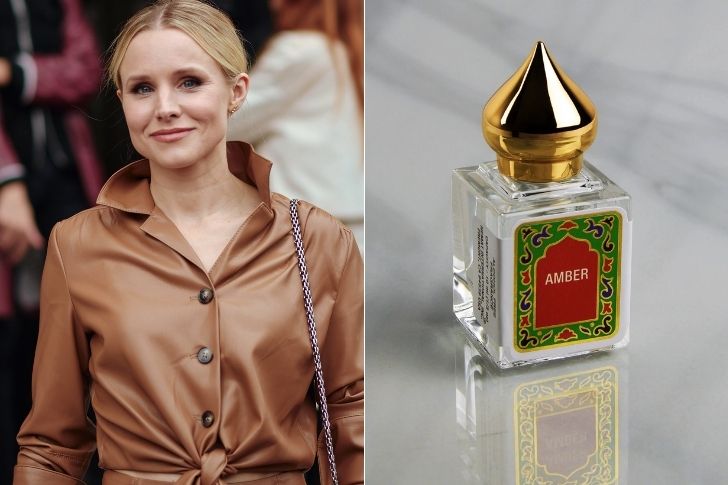 Veronica Mars alum Kristen Bell is one of Hollywood's most sought-after actresses. The degree of her star quality increased following her time on the famous TV show. She starred in multiple destination movies such as Forgetting Sarah Marshall, Couples Retreat, and When in Rome, which required her to shoot out of the country.
The down-to-earth actress travels around in a tote bag since she said it's easier to reach into. Inside her bag is a stash of quirky stuff from Maldon sea salt to skincare. She is very particular when it comes to her personal tastes. When she wants to smell clean and fresh, she can pull out the vial of Nemat Amber oil that she always carries in her bag. She also brings a bottle of sanitizer whenever she gets on airplanes, and she said she often sprays the surfaces she comes into contact with.
Poppy Delevingne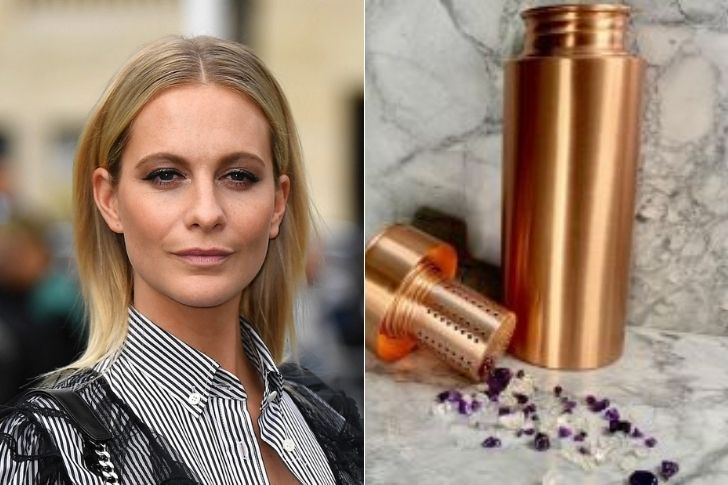 The English model Poppy Delevigne is a known model and socialite who appeared in Maroon 5's music video for the song Sunday Morning in 2004. She can also take credit for being signed by Storm Management and representing brands like Burberry, Marc Jacobs, and Louis Vuitton. Moreover, the model also shoots magazine covers for Vogue and Elle and has been known for her dynamic personality.
She loves to carry around personalized items in her black Valentino Garavani handbag, from her laptop covered with her initials to her favorite Valentino's Voce Viva perfume. Clearly, her bag carries most of what she needs — and it is covered in her initials. She also can't go without her face masks and vitamins, because health surely comes first. Along with her zen personality, she also brings with her a water container filled with crystals. As for her job, she never forgets to pack her passport whenever something comes up.
Nicole Scherzinger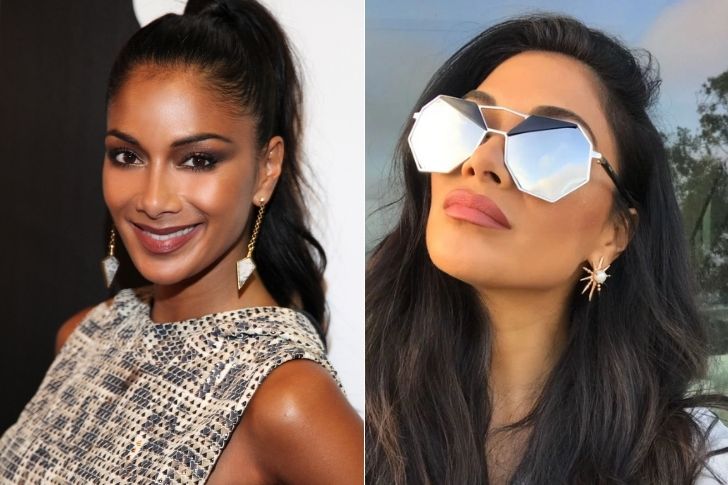 The lead singer of the Pussycat Dolls, Nicole Scherzinger, is one of the sexiest bombshells in the music scene. She has a massive following and she continues to perform since the group's debut in 2005. When she's not performing, she does other things, including working as a judge in shows such as The X Factor UK and The Masked Singer. In her free time, however, she travels a lot!
It is no secret that the singer has a favorite bag to being when she travels around the world, and it is her very own black Marylebone tote from Aspinal of London. Her carry-on-carry consists of her wallet and other meaningful mementos. She carries around jewelry from The Giving Keys, which also stands as a platform for supporting homeless people, and a Hawaiian heirloom bracelet that has a personalized flair. Moreover, when there are cameras lurking, she can pull out the pair of hater-blockers that she carries around, which are big round sunglasses that can cover her face.
Helen Mirren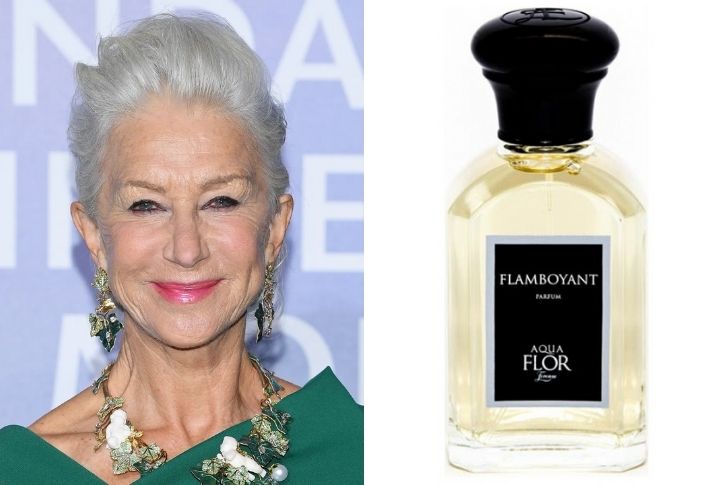 The British actress Helen Mirren became famous for her breakthrough role in the 1980 film The Long Good Friday. She also earned cult status because of her decades-long work in film. Some of the films she's been involved with are Trumbo, Red, and Hobbs & Shaw. Unlike her organized characters, however, her bag tells a different story.
"Organized-ly disorganized. Skirting around the edge of chaos, somehow holding it together." These were the words used by the actress to describe her bag. Her bag is filled with goodies, and luckily enough, she knows where everything is despite the degree of messiness to it. She carries around her phone (which she hardly ever answers), her old and funky purse, and her Coffee Club card! We love a frugal spender! She also brings around a posh scent from Aquaflor Firenze as well as some candy. Lastly, she brings a pouch filled with daily essentials, from make-up to hygienic wipes. She surely has a magical bag!
Sarah Harris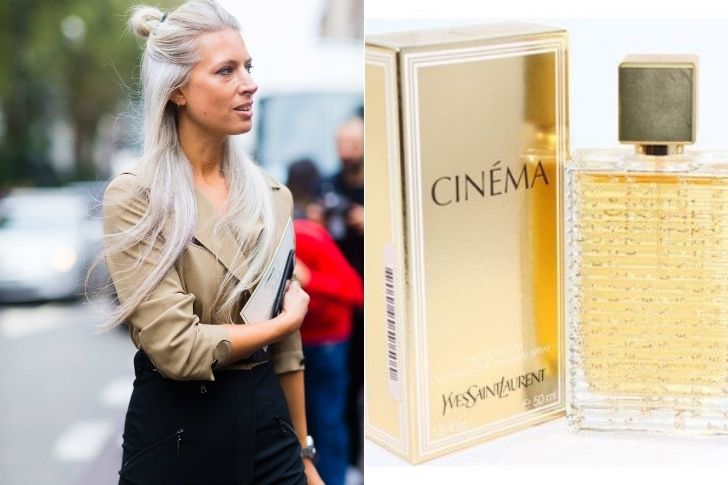 British Vogue's Deputy Editor Samantha Harris is known for her edgy style and trademark silver locks. She often gets credit for her elegant and contemporary vibe. It is said that she is one of the most important style authorities in the scene!
What does a Vogue Editor bring on the daily? She carries a bespoke Burberry bag. Weirdly enough, it's either stuffed to the brim or contains a maximum of two items. She always brings her door pass with her to get to her place of work, as well as a desk diary. Oddly enough, she likes to keep things analog when it comes to scheduling shoots and deadlines, hence the diary. Of course, she can't go out without her make-up bag and her Yves Saint Laurent fragrance. Throughout the day she said she uses her Chanel hand cream close to 5 times. The lovely Fashion Feature Director surely mastered the minimalist rucksack aesthetic while keeping it designer.
Ellie Goulding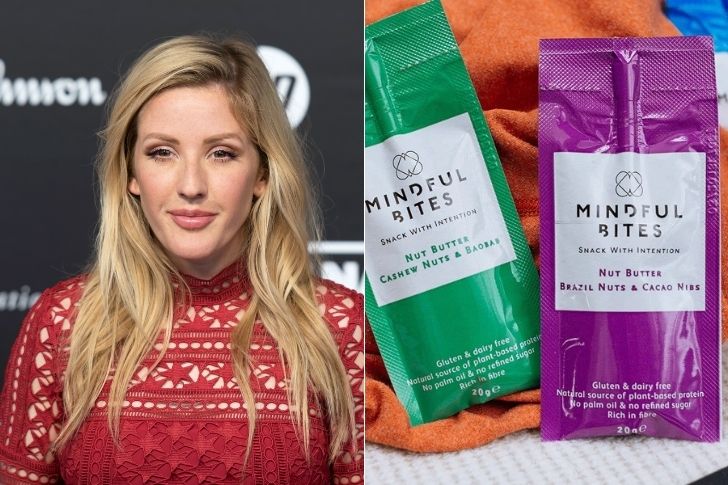 The British popstar Ellie Goulding lives in the lap of luxury thanks to her charting vocals. To her credit, the Love Me Like You Do singer continues to make hit after hit whenever she's in the studio. As such, it makes sense that she come to work carrying a ton of things because the creative process surely takes time.
The touring pop star loves to keep her white Balenciaga tote beside her whenever she's at the studio or in a meeting. Apparently, it's filled with all kinds of travel essentials! She carries around a notepad for writing things down for inspiration later on, as well as a couple of snacks, specifically a bag of Mindful Bites. She also carries around a bottle of perfume from the sustainable brand Clean. For sunny days, she brings her handheld fan and favorite pair of sunglasses. Lastly, she also comes prepared with hydration tablets and make-up for touch-ups.
Emma Corin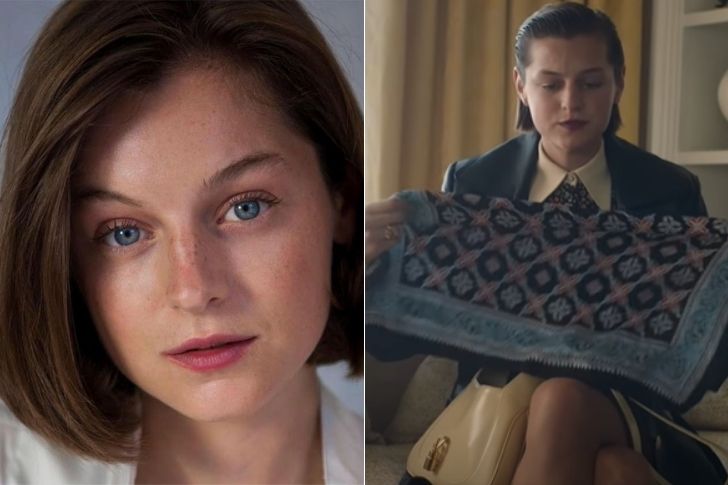 The Crown star, Emma Corin, is famous for playing Princess Diana. She bagged a Golden Globe Award win for the role and she's surely one of the talents to watch out for. She started her career in TV in 2019 with appearances in Pennyworth and Grantchester. Now, after just a few years, she is considered one of the most promising actresses of our time!
Fans were given the chance to know her better by peeking at what she carries in her bag. She has a co-dependent relationship with her bag to a certain degree and she believes that a bag's purpose is to be filled. In her preppy handbag, she carries around her patterned bandana, which she takes everywhere for face protection. She also carries a lot of nighttime tea from the brand Pukka, which she drinks during the daytime for its calming effects. She brings bougie make-up and scents wherever she goes, and one will also find a small notebook filled with her thoughts and feelings.
Inanna Sarkis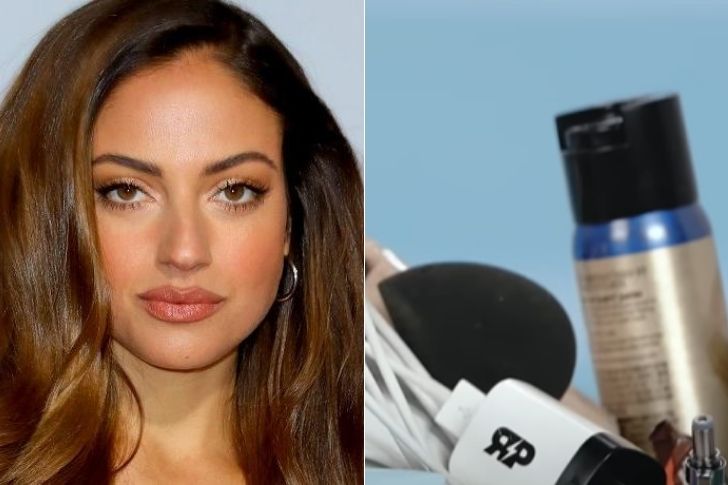 Inanna Sarkis, the Youtube Content Creator who started on Vine, has over 3.8 million subscribers to date. She is known for her vlogs, comedy sketches, and music. She also often gets credit for appearing in the After film series, as well as TV shows like Trish & Scott and Brew Brothers.
The social media influencer surely has an edgy side to her. She likes carrying bags that match her birthstone color. Inside her bag, one will find her journal, which is filled with poetry. Her bag is also filled with make-up essentials, from tools to products. Because of her line of work, she makes sure to carry a charger 24/7. She also brings a mini wallet full of cards and little messages from fortune cookies, which she keeps depending on how interesting they are. And just like any other girl who is a bit forgetful at times, she also has some cash lying around in different corners of her purse.
Chloe Lukasiak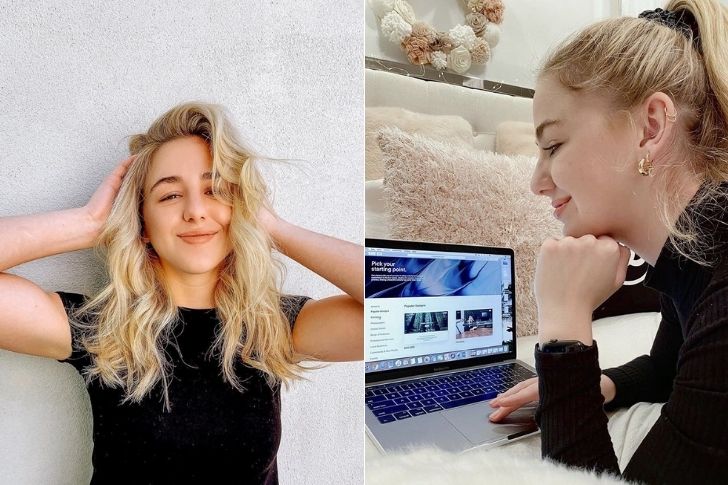 Chloe Lukasiak is a TV personality who rose to stardom as an original cast member of Lifetime's hit reality TV show Dance Moms. She was in the show from season 1 to season 4. The 20-year-old star also maintains a YouTube page where she shares everything about herself, including the contents of her big bag.
Lukasiak's bag is a medium Louis Vuitton Neverfull. Inside her carry-on bag is a bunch of work-related and everyday stuff. The blonde beauty first showed her laptop, which she carries with her everywhere she goes so that she can access her email. In her bag is also a wallet that contains various credit cards and gift cards, make-up, and a couple of small purses for hair ties, pencils, and other gadgets. By just looking at her bag, one figures that Lukasiak is a girl who does not want to leave important things at home.
Liza Koshy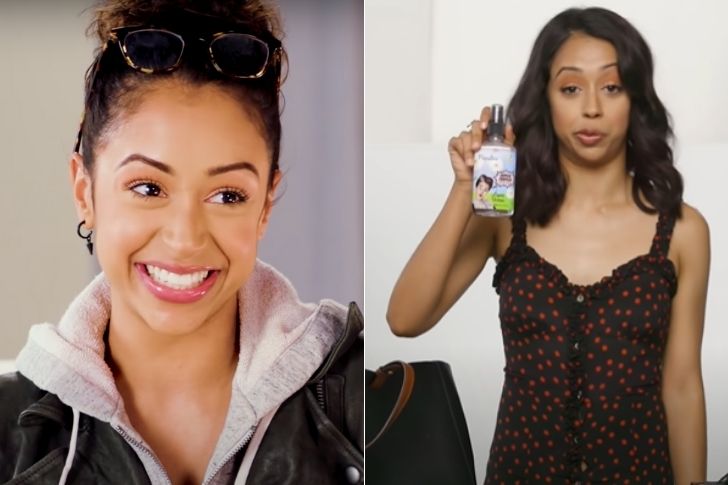 Elizabeth Koshy is an actress, host, and YouTuber. She rose to fame in 2013 through Vine, where her comedy sketches have caught people's attention. She bagged the role of Aday Walker in Tyler Perry's horror comedy film, Boo!.
When it came to revealing what she has inside her bag, Koshy turned it into a comedy act. Her bag is a Fossil Rachel Tote. Koshy says that, to some degree, her bag is an extension of herself and the things inside it reflect her personality. Inside her big bag is another Mark Cross bag which she carries around for trips. Inside is a phone, her sunglasses, a sanitizer, a mouth spray, and other toiletries. What's interesting is that she has multiple organic tampons that she carries around not just for herself but for random girls who need them. She says it was her way of making friends with strangers.
Chantel Jeffries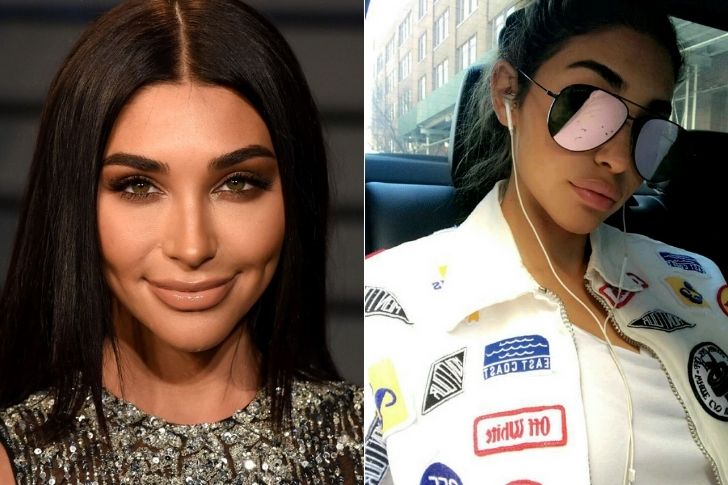 Chantel Jeffries juggles her time as a DJ, actress, model, and social media influencer. She also has a singing credit — it was for the hit song Wait, which peaked at No. 10 on the Billboard Hot Dance chart and was released under the Universal Music Group.
Jeffries showed her Gucci shoulder bag's contents in a YouTube video and revealed her everyday essentials. Her bag is small but it seems as though she carries her whole house in it. The Wait singer has three glasses for outings, as well as a water enhancer, AirPods, gum, and a granola bar. Jeffries also likes to keep all her keys in one chain, including her car keys, house keys, and her best friend's house keys. The DJ keeps flash drives with her when going to events and other projects. Also in her bag are small Snapchat QR codes where she admittedly passes around to random people so they can go directly to her profile.
Peyton List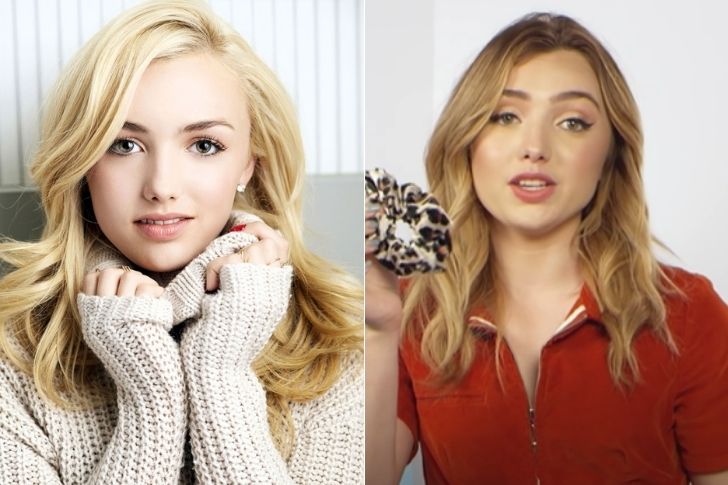 Peyton List is an actress and model who started her career posing for tween magazines and brands. Her acting credits include 27 Dresses and the Diary of a Wimpy Kid film series. The 23-year-old star has received many acting gigs which makes her one of the most sought-after actresses and social media stars today.
As a young actress who has been working hard since she was a child, she likes to splurge on things. Indeed, a Chanel handbag was one of the investments she made. She admitted that she is proud of her luxury bag because she worked hard to buy it. Inside her bag are her reading glasses, sunglasses, gum, tampons, receipts, and scrunchies. Just like most girls, she has make-up in there, too. In a video for List, she showed that she carries powder, eyeliners, and an eye stick. But the best — or weirdest — thing inside her bag is a tiny avocado.
Jenna Ortega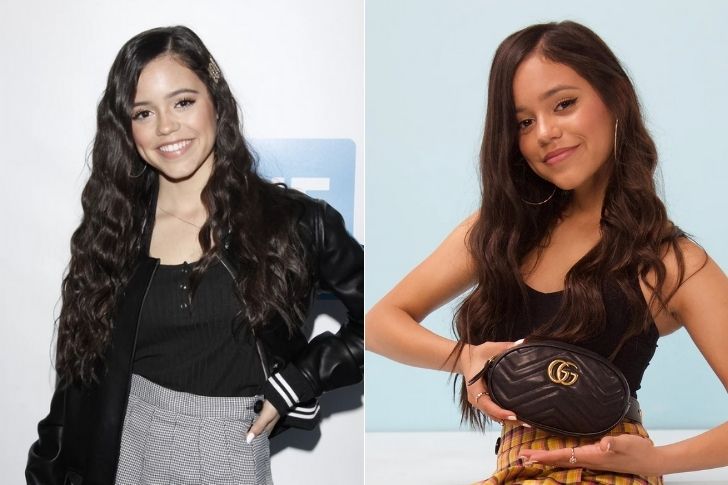 Jenna Ortega is an 18-year-old superstar who was catapulted to fame after she played the Young Jane in The CW romantic comedy-drama, Jane the Virgin. Before bagging the role, she appeared as Annie in the supernatural horror film Insidious: Chapter 2, as well as in the film The Little Rascals Save the Day.
The young star showed off her Gucci belt bag, which she received as a gift from her mother. She admitted that she does not like shopping for herself and called it the most boring thing. Ortega admitted that she doesn't splurge even though she now has a lot of money as an actress. She probably won't have to apply for a cash loan anytime soon, but that doesn't mean she likes to spend conspicuously. Her belt bag also mirrors her personality, and she likes to carry her purse for small things. Ortega does not bring many things when going out. Inside the purse are perfume, gum, earphones, lip balm, a few business cards, pins from her fans, and lip liners. Even at such a young age, Ortega knows how to protect her stuff and not let other people touch them without her permission.
Jeanne Damas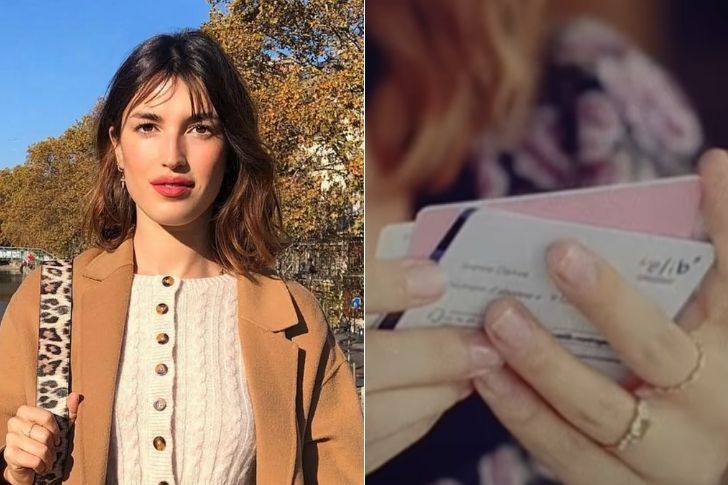 Jeanne Damas is a successful actress and businesswoman. As an actress, she appeared in Guillaume Canet's comedy-drama, Rock'n Roll. When not acting, Damas is an author and the founder of clothing brand Rouije, a company into which she was said to have placed a lot of investment money. Incredibly, she was able to become a multi-millionaire before she reached her 30s, and was included in Forbes' 30 under 30 List.
Damas has two bags that she often uses when she goes out — a small red bag and a big woven one to carry her stuff. Her red shoulder bag contains the small items she needs to bring, such as a credit card holder, a make-up pallet, her passport, and her face mask. Inside her big bag is a water bottle, hand gel, train and theater tickets, and a book entitled A Letter to Young Parents. Damas' big bag also has office and personal supplies in it, such as pens, medicines, and etc.
You've Reached The End