Every woman loves a handbag, and anything we choose to put in them is a reflection of ourselves. Our feelings for our bags take precedence over our feelings for our clothes and other accessories, which are comparable in that we can never leave the house without them. Body language specialists claim that even the way a woman holds her purse suggests her traits, so there's a lot you can tell about a person from her bag in terms of style and contents.
There is no place more mysterious than inside someone else's bag. Everyone has secrets, and they keep them in it, whether it's a backpack, a purse, or a tote. Given the fascination with the stuff people carry, we have one question: What's in celebrities' bags, and what is the strangest stuff? Celebrities' bags are remarkable in and of themselves, but the contents provide us a glimpse into their glamorous lifestyles! So, whether they carry around their credit cards or not, we hunt through these celebrity bags to uncover what they bring daily and why.
Camila Alves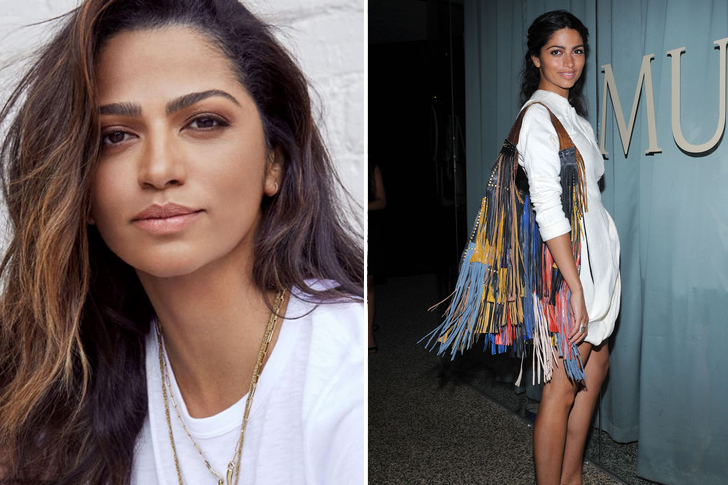 Camila Alves isn't just a gorgeous face; she's a force to be reckoned with. Matthew McConaughey's girlfriend wears several hats. On the other hand, Alves may now put "designer" at the top of her investments. Her modeling career has brought her worldwide success, but Alves became agitated when she couldn't locate the proper purse to suit her many needs throughout her jet-setting adventures.
She desired an attractive and functional bag, but nothing on the market met her expectations. As a result, Alves decided to launch her own handbag company with the support of her artist/fashion designer mother. So, what does the Muxo bag designer have inside her bag? Camila says, "My passport case is yellow to remind me of Brazil." "It's the color of our flag!" She also brings some of McConaughey's stuff with her, like his tobacco chew, wallet, and iPhone. If there is something necessary for her to bring along, those are activity books for her kids.